The states that have legalized marijuana are reaping huge benefits from the switch.
The use of marijuana — both medically and recreationally — is still a hot-button issue in the U.S. While some states can see the benefits of marijuana, others claim it is a dangerous drug. In fact, marijuana is still federally classified as a Schedule I drug in the U.S., which puts it in the same category as LSD and heroin.
However, states that have legalized marijuana, whether for medical or recreational purposes, are reaping benefits from the sale of the drug. Below are a few of the benefits these states have seen since legalizing marijuana.
Increased Tax Revenue
Colorado is probably the best example of how the sale of marijuana has increased the tax revenue of the state. In 2015, more than $135 million in fees and taxes was collected in Colorado, and sales were more than $996 million. The first $40 million of marijuana taxes and fees has been allocated for public schools and teaching youth about substance abuse. In the first four months of sales in Colorado, they had already received $10 million in funds.
This is just one state. Other states with legalized marijuana have also seen the benefits of sales and the collection of taxes and fees. The graph below shows the legal marijuana sales for various states.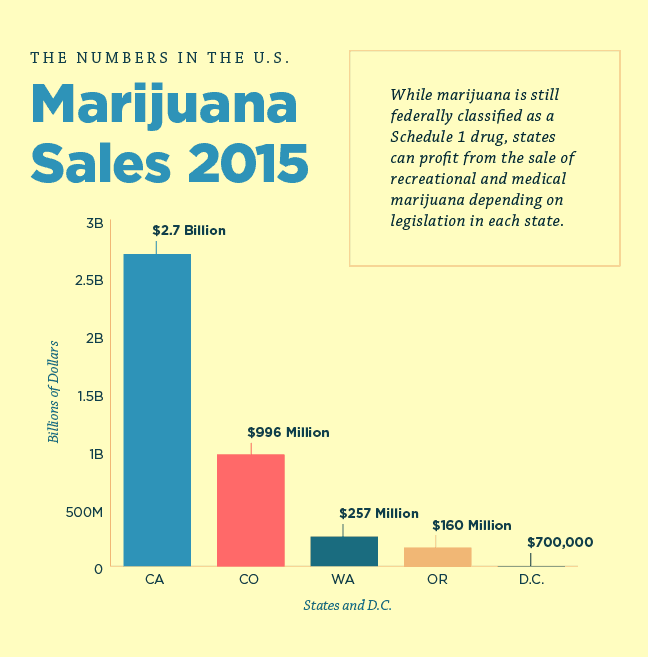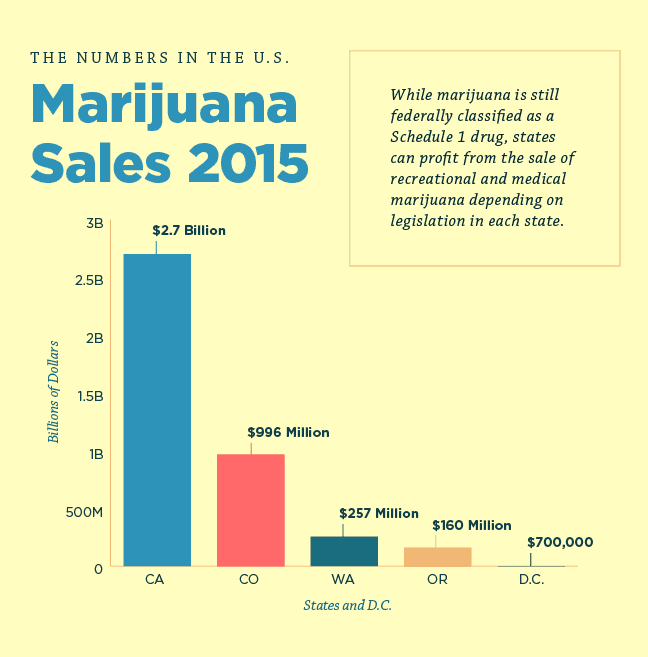 Job Creation
In today's world, one of the biggest questions plaguing the country is whether there will be enough jobs for everyone to live comfortably and contribute to the economy. Again, Colorado leads the way in showing how legalized marijuana impacts the job market. Since voters legalized pot for recreational use in 2014, more than 18,000 full-time jobs have been created. Future projections claim the legal marijuana industry will create more than a quarter of a million jobs by 2020  — and that's not just in Colorado.
Increased Opportunity to Study Marijuana
Because marijuana is classified as a Schedule I drug, it can be difficult for scientists in the U.S. to conduct experiments about its benefits. This leads to studies being conducted in other countries  where marijuana is less taboo, such as Israel. As more states legalize marijuana, it opens the doors for science to be able to study the drug and find out what impacts it has on diseases such as cancer.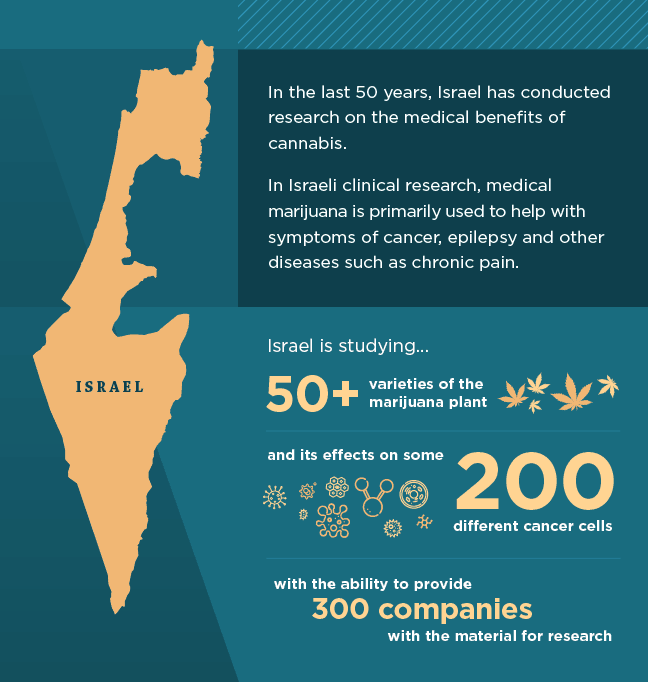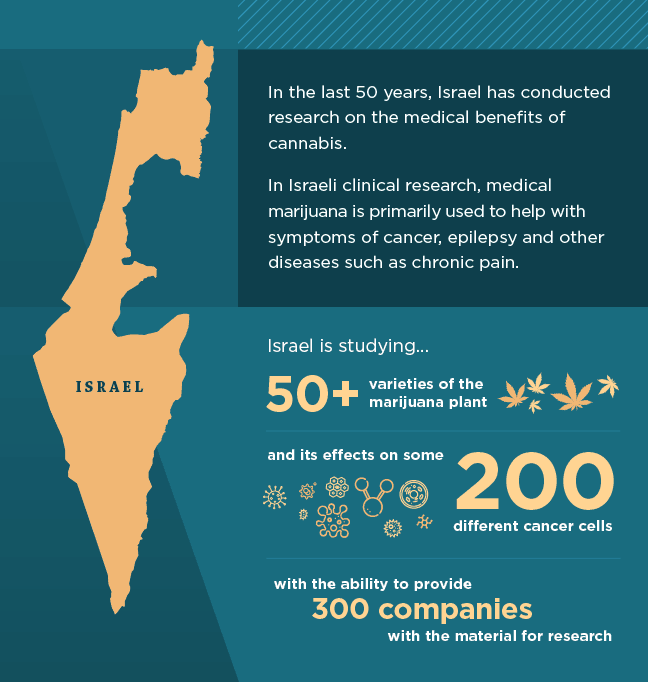 Decreases the Cost of Enforcement
A 2016 study found that more people had been arrested for marijuana possession than for all violent crimes combined. With the legalization of the drug, less money will be spent on law enforcement and keeping the accused incarcerated. It will also give police officers more time to focus on pursuing individuals who commit violent crimes. This could potentially save states with legalized marijuana billions of dollars in law enforcement expenses.
While the legalization of marijuana is still a hotly debated subject, states that have opted to make the drug available medicinally and recreationally have experienced many benefits. Even those who don't use marijuana benefit from the income it pumps into local economies. It makes you wonder why other states haven't jumped on the bandwagon to enjoy the perks.