In 2013, the whole world watched as a dose of cannabis oil successfully quited a toddler overtaken by seizure. The toddler was Charlotte Figi, a subject of a CNN special Weed hosted by chief medical correspondent Sanjay Gupta. Now, clinical trials and peer-reviewed studies finally back up what the Figi's had figured out for themselves: studies confirm that CBD treats seizures.
Clinical studies confirm CBD treats seizures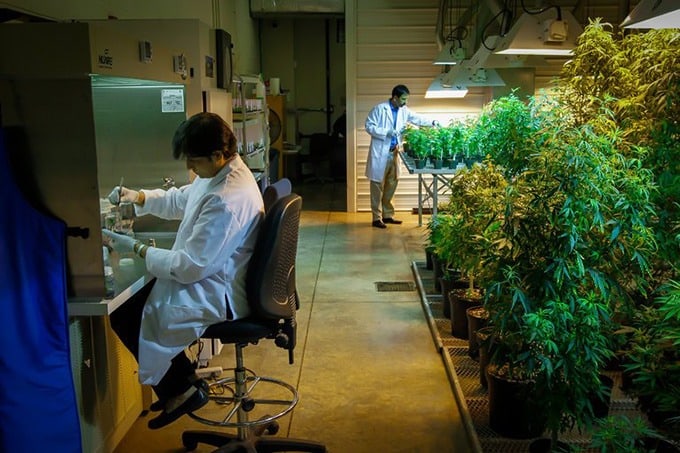 Charlotte had a rare form of intractable epilepsy called Dravet syndrome, which causes up to several hundred seizures per week.
This form of epilepsy begins in childhood, which is one of the reasons why it is so difficult to treat. Many of the most common antiepileptic drugs were designed for adults and do not work effectively in children, leaving few safe long-term options for continued relief for the disorder.
In fact, this particular type of seizure was given the label of "intractable" because of its failure to respond to traditional treatments.
After trying almost every option available, the Figi's took a risk. They decided to give Charlotte cannabis oil high in cannabidiol (CBD), a cannabis compound that doesn't cause a psychotropic "high."
Miraculously, the CBD oil worked. Charlotte's seizures dropped from 300 per week down to only a few per month.
New research published this year [2017] not only validates the experience of the Figi's and so many other medical cannabis parents, but provides more information on when CBD works for seizures and when it doesn't.
The cannabinoid (cannabis compound) has been found to successfully reduce seizures in some, but not all, patients with Dravet syndrome. This is the first medication found that may even completely eliminate seizures in some people.
The research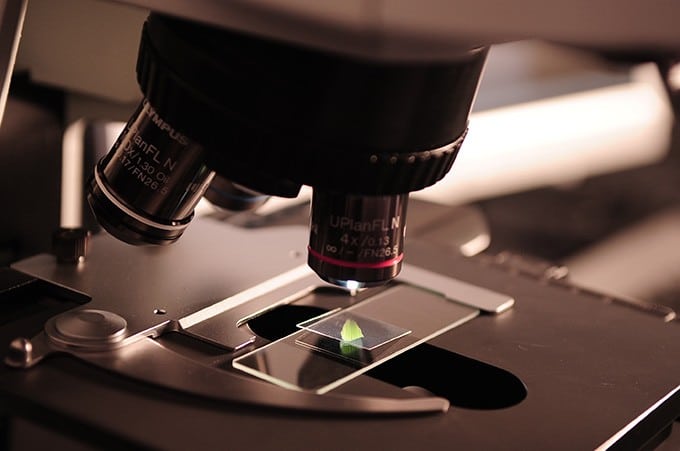 Image Source
The research on CBD for Dravet syndrome has been largely sponsored by a British biopharmaceutical company, GW Pharmaceuticals. While cannabis is illegal in the United Kingdom, GW Pharmaceuticals has been growing the herb to use in pharmaceutical medicines since 1998.
In their most recent study, published in the New England Journal of Medicine, researchers tested the effects of isolated CBD versus placebo on 120 children between the ages two and 18. The experiment was a double-blind, placebo-controlled, and randomized phase 3 clinical trial.
The most amazing result? 43 percent of participants given CBD had their seizures cut in half or more. Five percent of those given the experimental drug, branded as Epidiolex, had seizures reduced completely during the 14-week trial period.
Only 27 percent of the placebo group experienced seizure reduction, and no one in the group went seizure-free.
"We now have solid, rigorous scientific evidence that in this specific syndrome, cannabidiol is effective at reducing seizures," Dr. Orrin Devinsky, study author and neurologist at New York University Langone Medical Center, told the press.
Does CBD have side effects?
While the results of this study are amazing, there are a couple of important things to note.
First, the CBD isolate used in the study did come with some side effects. Patients were given fairly high doses of the cannabis compound, and the associated side effects included:
Diarrhea
Vomiting
Fatigue
Fever
Drowsiness
In total, eight of the 120 participants withdrew from the study because of CBD side effects.
Second, this study looked at isolated CBD alone used in pharmaceutical concentrations. Parents opting to give their children medical cannabis often give them concentrated oils extracted from the resin-covered flowers of the plant.
These extracts not only contain CBD, but also synergistic aroma molecules and other cannabinoids that may influence, positively or negatively, the overall effectiveness of the cannabis medicine.
Still, scientists stand firm that phase 3 clinical trials like this one are the only true test of whether or not cannabis products can effectively treat disease. GW Pharmaceuticals has also announced positive phase 3 trials using the same drug for the treatment of Lennox-Gastaut syndrome, another rare form of intractable epilepsy.
Now, it's up to regulatory agencies like the U.S. Food and Drug Administration (FDA) to decide whether or not to approve these drugs for desperately sick patients.