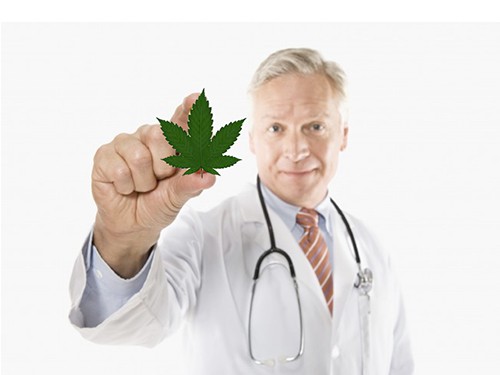 For a lot of Americans, getting a medical marijuana card solves a lot of logistical issues when it comes to obtaining marijuana. It can be frustrating having to rely on dealers or having to compromise safety, especially for medical marijuana patients. Having a medical marijuana card gives you access to a plethora of cannabis products and maybe even the right to grow your own.
Having a medical marijuana card also enables you to use marijuana legally. For a lot of people, this is a really big deal. This takes a lot of the paranoia and discomfort out of using marijuana. Well, the good news is that obtaining this golden ticket into the world of cannabis products isn't that hard – especially if you get yourself prepared before starting the application. This guide will make it simple and easy for you to obtain a medical marijuana card, in whichever marijuana-friendly state you might be in.
Is marijuana legal where I am?
This might sound like a stupid question, but it's imperative! If you want to obtain a medical marijuana card, you first have to know if medical marijuana is legal where you live. Currently, medical marijuana is legal all throughout Canada as well as in 29 states in the USA. The following is a list of states where medical marijuana is legal:
Alaska
Hawaii
Nevada
Pennsylvania
Arizona
Illinois
New Hampshire
Rhode Island
Arkansas
Maine
New Jersey
Vermont
California
Maryland
New Mexico
Washington
Colorado
Massachusetts
New York
West Virginia
Connecticut
Michigan
North Dakota
Delaware
Minnesota
Ohio
Florida
Montana
Oregon
What is also important to note here is that the requirements for a medical marijuana card are different in every state. For the most part, the same documents are necessary. However, different states list different eligible conditions that qualify for the use of medical marijuana. The most important thing to start off with is knowing the laws in your state! You are going to feel like a bit of a chump if you get all your things together to apply for a medical marijuana card and then realize it's illegal in your state.
For those who live near to the borders of legal states, it isn't uncommon to do "weed runs". Having said that, it's highly illegal to cross into states where marijuana is illegal. But that doesn't mean you can't cross the border, buy and use and then go home. For those whose hometowns aren't on the list of those who made it, you might have to register to participate in clinical trials in order to be eligible for legal marijuana.
The good news is that if weed isn't legal in your state, then it probably will be soon. If the last few years in the cannabis world have proven anything, it is that the legalization movement has momentum right now. Things are moving faster than ever, and it's probably not long before medical marijuana is legal across the USA.
Getting a doctor's recommendation
For those who don't already know, despite the fact that medical marijuana is legal on a state level, it is still illegal on a federal level. That means that there aren't really any doctors out there "prescribing" medical marijuana in the hard and fast definition of the word. What they are giving you is a recommendation, or proof that you fall into the category of someone who is eligible for medical marijuana.
For this reason exactly, there are still many doctors in the USA who do not wish to participate in the prescription of medical marijuana. However, thanks to multimedia and the economy of marijuana, there are now doctors who specialize in cannabis. That means they are always friendly in prescribing marijuana, and whose jobs are actually about giving out medical marijuana recommendations.
The easiest way to find a doctor local to you who will prescribe medical marijuana is by word of mouth. Marijuana friendly doctors get famous around town pretty quickly as the bearers of the magic key to medical marijuana. If you really can't stand the idea of having to go into a doctor, however, there is always the option of making your medical marijuana application online.
Applying for a medical marijuana card online
In fact, the process of applying for a medical marijuana card online is more or less exactly the same as the process of applying in person. The only difference is that you don't have to spend time face to face with a doctor telling him about your desire to use medical marijuana. Through the online application, you are able to pay a doctor who has been employed by the online service to give you the required recommendation.
Of course, this saves a lot of time in searching for a doctor, and maybe even a little bit of embarrassment for those who are still a bit shy about their love for MJ. It is completely safe and completely to apply for a medical marijuana card online. If it is a service that is available in your state, it is probably the easiest way to go about obtaining your medical marijuana card.
All of the necessary documents can safely be uploaded onto the online application system. It means you will have to have scans or photographs ready of all the necessary documentation (which are listed below).
Sometimes through the online process, there is the option of obtaining a doctor's recommendation or a medical marijuana ID card. The doctor's recommendation works in much the same way as a prescription, which you have to give away in exchange for some medical marijuana. An ID card is much more practical and efficient if you plan on making return visits. In any case, both are given by the same doctor, so you can choose which one you need when you are making the application.
What documents do I need?
It is better to get the things you need ready before submitting an application. Being ready makes the whole process smoother and easier. And that means you can get your medical marijuana card sooner. Whether you are going to be applying for your medical marijuana card online or in person, the same documents are required. There are three main documents that are required in order to obtain the medical marijuana card.
Proof of Residence
Firstly, you need to be able to prove that you live in a medical marijuana state. For that you'll need a proof of residence, which could be as simple as providing a driver's license. Any other license that is provided by a government authority with your address on it is sufficient. You can use a boat license, a motorbike license or even taxation information.
If you can't prove that you live in a medical marijuana friendly state, then unfortunately you won't be able to get a medical marijuana card. The most important thing is first to live in a medical marijuana state! Check the list of states above to see if your state is eligible!
An eligible condition for medical marijuana
Now, things can get a little bit complicated here, because the eligible conditions change for each state. An eligible condition is what makes you the right candidate for medical marijuana. The most common reason to prescribe medical marijuana in the USA is for treating chronic pain, and this is an eligible condition for all states. The same is true for cancer and glaucoma. It isn't very hard to find an eligible condition for medical marijuana. Unlike prescription drugs, marijuana can treat many different conditions rather than being specialized in a certain condition.
Some conditions that make you eligible for medical marijuana just about everywhere in the USA include: epilepsy, multiple sclerosis, AIDS, anorexia, post traumatic stress disorder, depression and nausea. In fact the list goes on and on and on. However the symptoms as well as the condition play a role in making you eligible. Sometimes it is not necessary to have cancer or AIDS, but if for some reason you are suffering from nausea or headaches, you might be eligible for medical marijuana.
When you are making your application, it is important that whatever you tell the doctor you have is a condition that is eligible for medical marijuana. At the end of the day, it will be the doctor who decides whether or not you are eligible. However, more often than not, you will be granted the permission to go ahead and start buying medical marijuana!
The doctor's orders!
The last, and arguably the most important, thing you need is the permission from the doctor. He signs off all of your paperwork and gives you the golden ticket, i.e. the prescription. As mentioned earlier, in some cases the doctor will just sign off for a single prescription that can be used once. In other cases (for those who anticipate using medical marijuana more regularly), the doctor will sign off for you to obtain a medical marijuana card.
This is the final step that enables you to explore the world of medical marijuana. Unfortunately, the doctor doesn't usually guide you through the range of products (unless you ask, maybe). For that, you're on your own. You can rely on the budtender, friends or online resources to figure out what is the best way for you to ingest.
Once you've got your medical marijuana card…
Once you've got your medical marijuana card, you can find the nearest dispensary to you and start shopping. Dispensaries might sometimes even have their own membership programs which enable you to get discounts. Once you're in the dispensary, this is where the real learning takes place. It is here that you will probably find out what is the best medical marijuana for you to use, how much of it to use and even down to which strains.
Budtenders are incredible sources of information when it comes to treating certain symptoms and illnesses with medical marijuana. Whether it's a certain strain that you need, or a special way to take it in (such as edibles, oils, vapes or buds), a budtender will help you sort out the best medical marijuana program for you.
Depending on where in the USA you are, your medical marijuana card might also be your license to grow marijuana at home. There is usually a limit to the number of plants you can grow, and it is important to check the laws that pertain to the state you live in.
Other things to keep in mind about a medical marijuana card
Your medical marijuana card doesn't last forever! In most cases you are required to renew your medical marijuana card annually.
Unfortunately, health insurance in the USA doesn't yet cover the use of medical marijuana.
It's really not that hard to obtain a medical marijuana card! It is extremely fast and you can have medical marijuana by the next day! So there's really no more reason to wait! Enjoy the freedom of your golden ticket into the world of medical marijuana.