Want a free sticker pack? All you have to do is send a (SASE).
STICKER? ALL YOU HAVE TO DO IS SEND A (SASE)
HMJ Media
PO Box 35653
Los Angeles, CA, 90035
(do NOT write Hail Mary Jane on the envelope or it may be intercepted!)
We are using a system called SASE. We can only mail out stickers if you include a return envelope addressed to yourself with unused postage! When you mail us, please remember to include the SASE.
If you want more than one, then send us cash, just kidding. All we are having you pay for is shipping aka the price of stamps. Please do not mail us any marijuana or marijuana related products. Anything the federal government or the US Postal Service would consider illegal. Feel free to send any other gifts or nice messages though.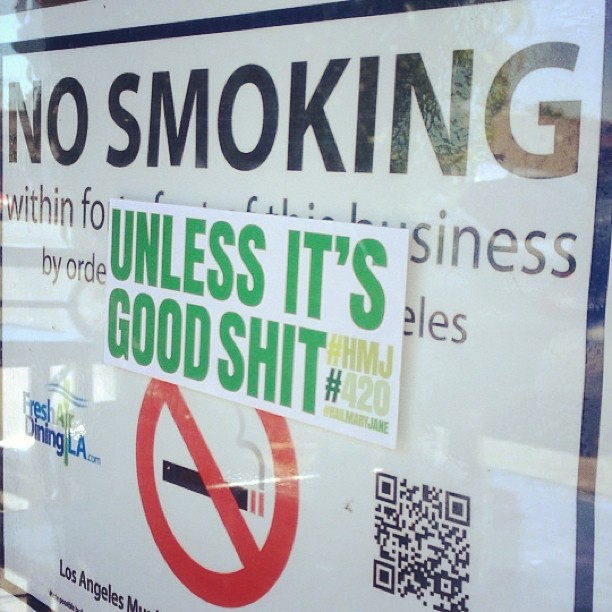 All we ask you Greenies to do is send us a picture of you tagging something, someone, or somewhere with HMJ stickers. When you Greenies run out, please send another SASE back to us so we can keep our Greenie Street Team stocked with stickers.
Please email Info@HailMaryJane.com a picture(s) of you tagging something, someone, or somewhere with a HMJ sticker. Don't forget to use #HMJ in your sticker pics on Instagram!