Searching for just the right gift for that specials someone? Fortunately, cannabis enthusiasts now have a wide variety of trinkets and gadgets to choose from. From coloring books to high-tech vaporizers, here are the best holiday gifts for cannabis lovers in 2017:
Gifts $20 and under
1. The Patient Journal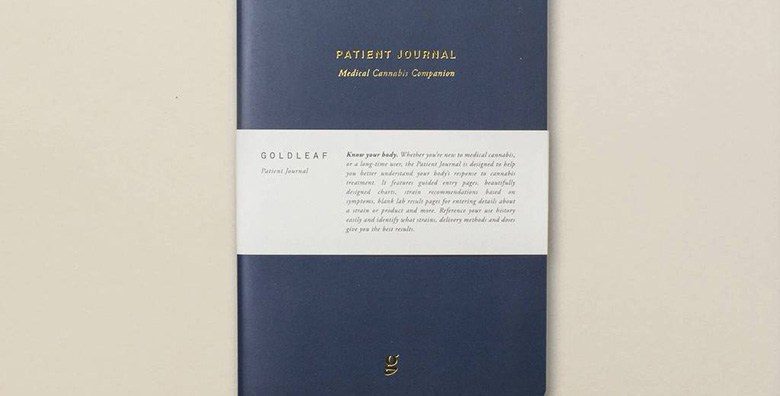 Image Source
If your loved one is a regular consumer, a strain journal might be a helpful holiday gift. The Patient Journal: A Medical Cannabis User's Logbook is an excellent choice. This handy little journal helps you keep track of which strains you've tried and what sort of effect they have had on you. A strain journal is an excellent way to manage your consumption and learn more about your connection with the herb.
Cost: $16.99, Etsy
2. Mystic Timber Dab Tools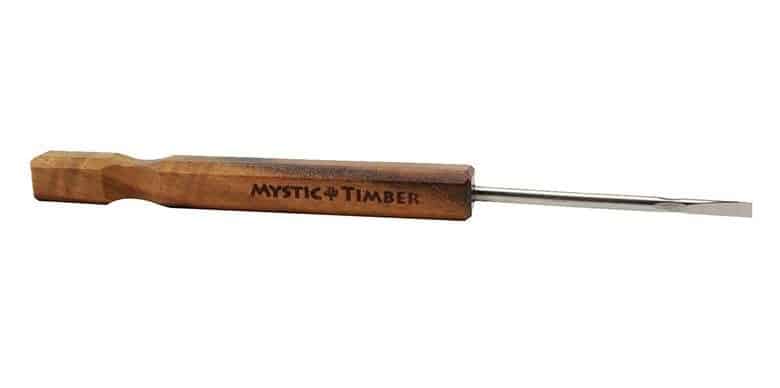 Image Source
Made in the U.S.A. Mystic Timber dab tools feature elegant wood handles and grade 2 titanium. Tools start at $18 and up, with the choice of scoop or shovel tips. The carved handles are made with sustainably sourced tropical and North American hardwoods, making this cannabis-friendly gift not only attractive, but environmentally friendly.
Cost: $18
3. Lighter Bro Multitool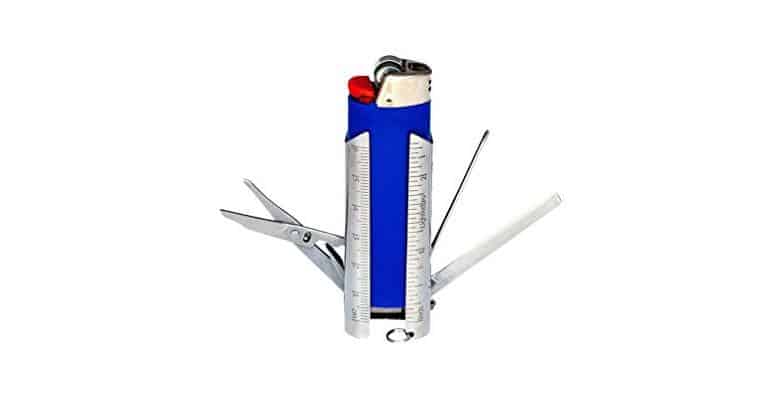 Image Source
The LigherBro Multi Tool is an excellent cannabis gift for those on the go. The tool slips over a lighter like a sleeve and features scissors, a screwdriver, a knife, and a bottle opener. The best part? It's available on Amazon for $10.99 and up.
Cost: $11 – 14
4. Huf Socks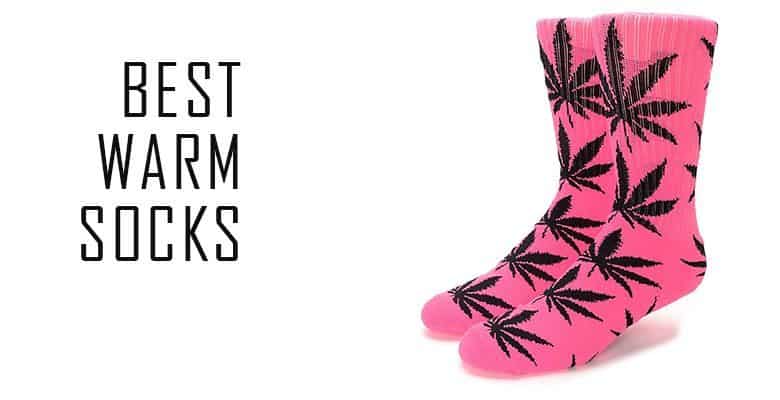 Image Source
No cannabis gift guide would be complete without Huf Socks. With their signature cannabis-leaf prints and bright colored fabrics, Huf Socks should be a part of every weed-lovers signature style. Comfy and warm, Huf Socks make for an excellent stocking stuffer or a great gift for a cannabis enthusiast. The best part? Some socks glow in the dark.
Cost: $16
5. The Stoner's Coloring Book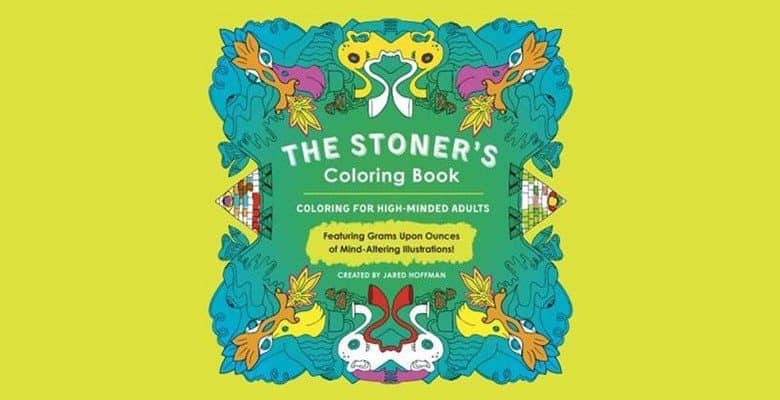 Image Source
A perfect gift for one of your favorite smoking buddies, this Stoner's Coloring Book is a great way to relax on a rainy and smoked-in afternoon. The book features over 40 original illustrations, meaning that your BFF will have plenty to keep them occupied over the cold winter months.
Cost: $10.66, Amazon
Gifts $35 and under
1. Tommy Chong Collab Box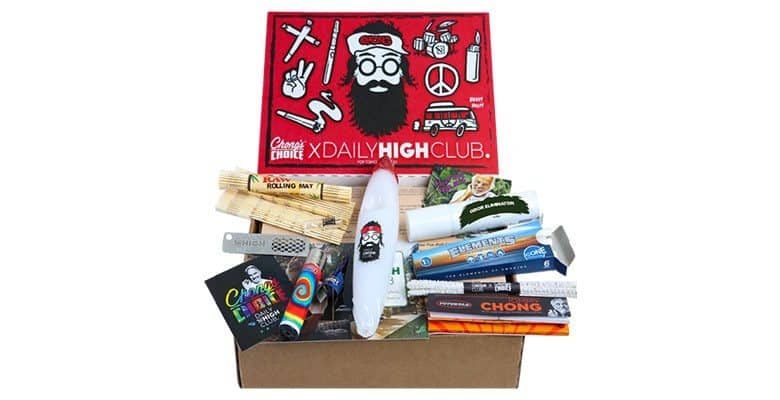 Image Source
You can't go wrong with this one. Smoking supplies hand-picked by the legendary Tommy Chong that come in on a cool graphic box. We got one and are loving it. What comes on the box: Glass, grinder card and kasher which are all custom-made.
Cost: $49.99 at Daily High Club ( Value of $80!)
2. Ed Rosenthal's Beyond Buds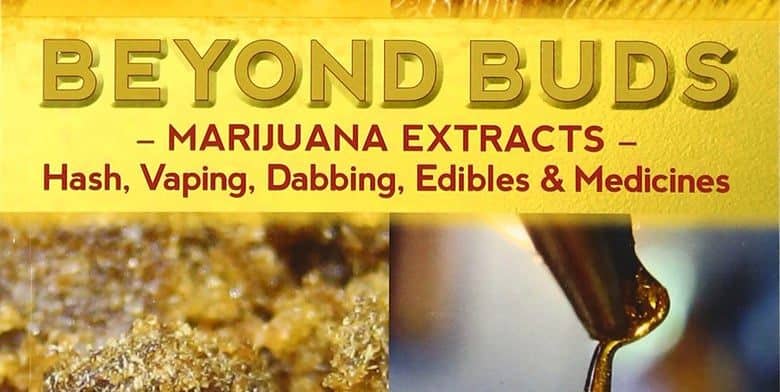 Image Source
Perfect for the wishful extract connissure, Ed Rosenthal's Beyond Buds is the definitive guide to all things concentrate. From hash to edibles and BHO, this book offers both history and how-to guides for making simple extractions at home.
Cost: $22.50, Amazon
3. Silverstick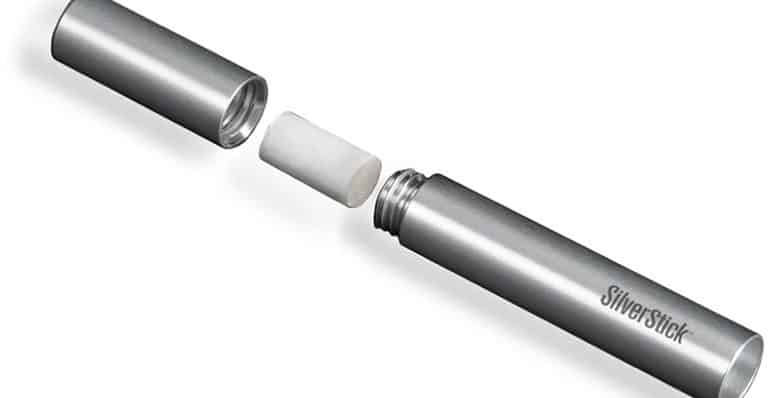 Image Source
Tired of rolling joints? The Silverstick is a portable stainless steel pipe with natural cotton filters. Made with aircraft-grade alloy, the Silverstick is a safe smoking device that can withstand heat. Each stick comes with natural cotton filters, which reduce the amount of tar and burning embers that end up in your lungs. The Silverstick comes with a stainless-steel poker for packing and cleaning the pipe.
Cost: $25
4. Sharpstone Version 2.0 Herb Grinder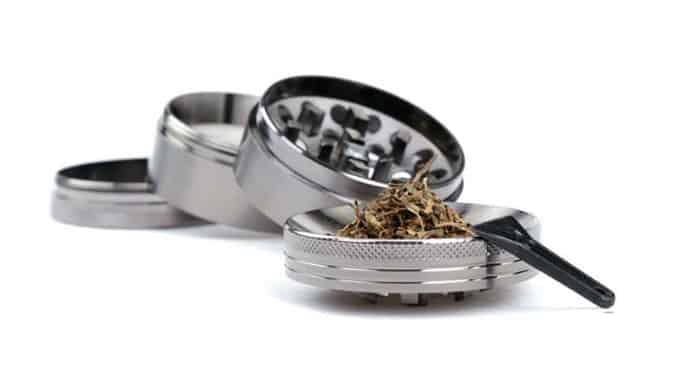 Sharpstone grinders have been a staple on many a cannabis-lover's coffee table. Now, the reputable grinder company has an updated new product. The Sharpstone Version 2 Herb and Tobacco grinder has a trendy look and an improved design. Easier to grip and turn, this four-piece grinder easily catches leftover pollen and grinds herb into manageable shake.
Cost: $32.95
5. DabShack Rolling Tray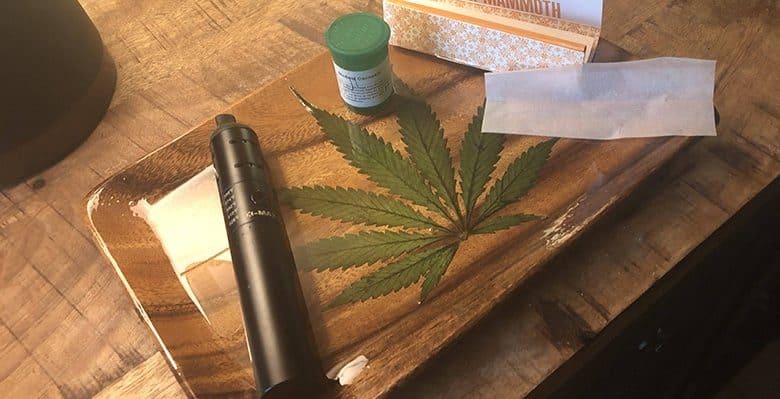 Image Source
DabShack is based out of Los Angeles and sells custom rolling trays online and via their Etsy store. Rolling trays are made out of premium quality wood and graphics feature a scratch-resistant glossy coating. A variety of artwork and colors are available, making these a great holiday gift for any cannabis lover.
Cost: $26.99 and up
6. Tiny Marijuana Leaf Ring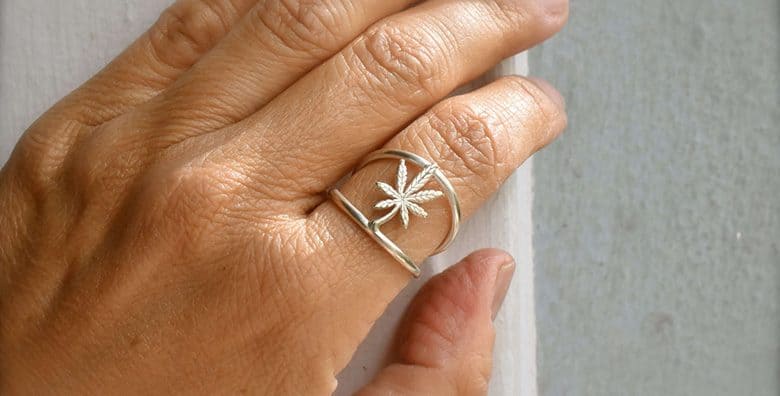 Image Source
Who could go wrong with cannabis-themed jewelry? This Marijuana Leaf Ring is handmade and consists of sterling silver. Understated, this simple design is an excellent way to show off your love and support for such a beautiful plant.
Cost: $25.00
Gifts $50 and under
1. Apothecanna Everyday Body Cream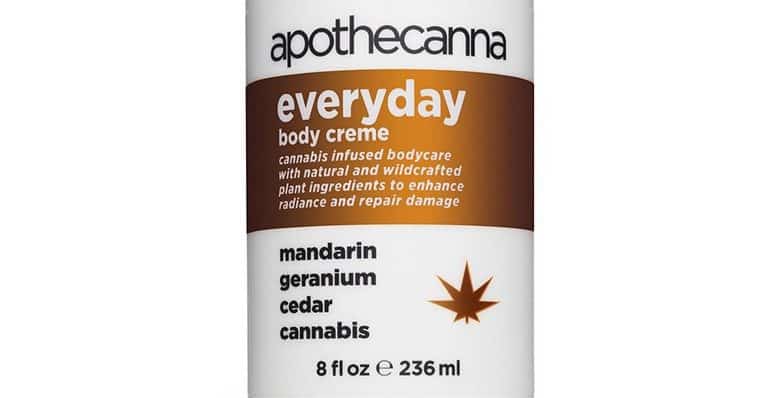 Image Source
Most people inhale or eat cannabis, but what about putting it on your skin? Many are surprised to find that topical cannabis provides an anti-inflammatory and pain-fighting boost for skin ailments. Apothecanna Everyday Body Cream ships to all 50 U.S. states and provides cannabis-lovers a new way to self-soothe with their favorite herb.
Cost: $40
2. Raw Earth Gems Crystal Pipe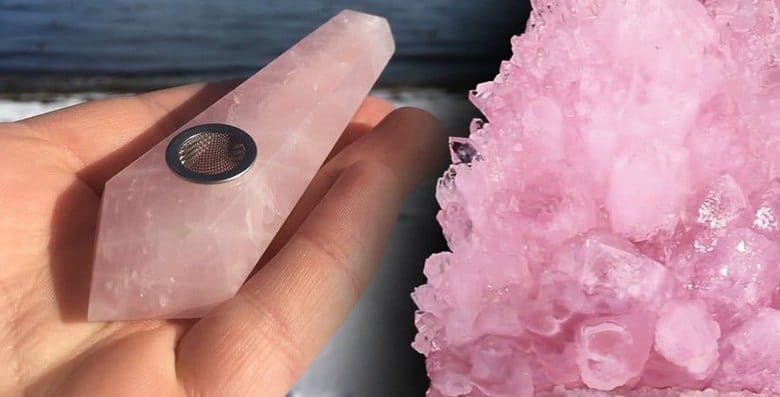 Image Source
Let's face it, sometimes the classic glass pipe can get a little boring. For those looking for cannabis gift that's a little different, there's Raw Earth Gems Crystal Smoking Pipes. The pipes are made in Canada with a variety of different crystals, including Amethyst and Fluorite Crystal. Pipes are fitted with a mesh filter and feature a carb, so you can smoke comfortably and in style.
Cost: $40 – $50
3. Dr. Dabber Budder Cutter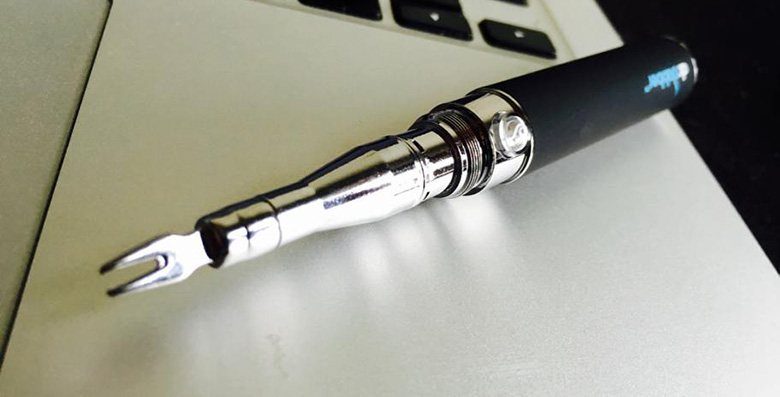 Image Source
The Dr. Dabber Budder Cutter is an excellent gift for all of the die-hard dab fans out there. A heated dab tool, this device makes dishing up your favorite waxes, shatters, and other concentrates easier than ever. The tool charges via USB and the kit includes seven different tips. Give this gift to someone who dabs on the daily.
Cost: $49.95
4. Trim Station Lap Tray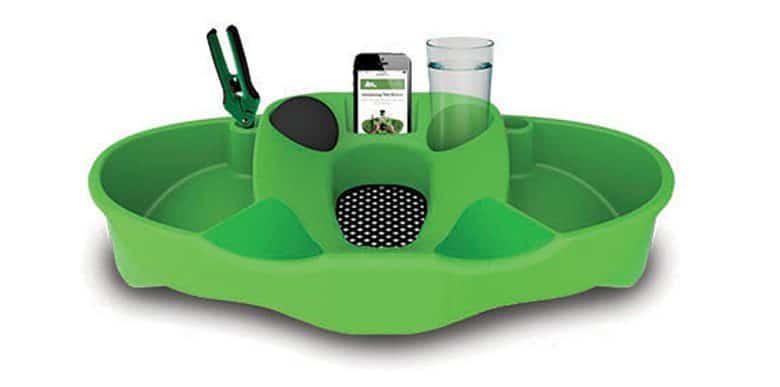 Image Source
Every cannabis grower knows it, trimming can be one tedious job. Thankfully, the Trim Station Lap Tray makes it easy to sit in your favorite spot and listen to some good jams or watch videos while you trim away. Available in green and purple, this lap tray would make a great gift for a home grower who handles a lot of bud.
Cost: $39.99
Gifts $100 and under
1. Dr. Dabber Aurora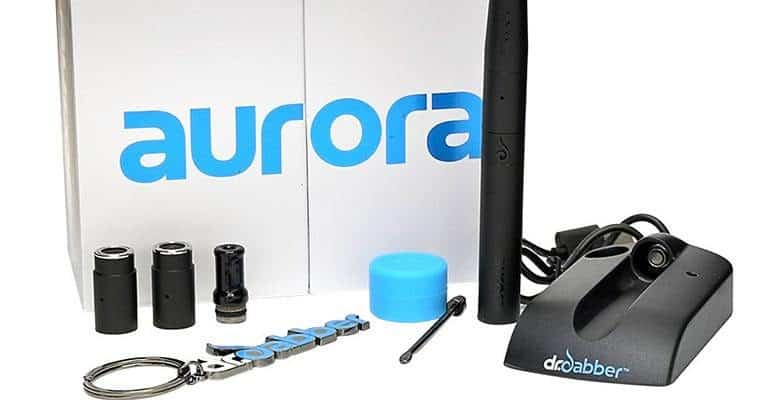 Image Source
There's no doubt about it. If you love dabs, you'll love Dr. Dabber products. The Dr. Dabber Aurora concentrate vaporizer pen is an excellent product for an excellent value. Featuring a quartz atomizer, ceramic mouthpiece, and adjustable temperature settings, this vape pen allows for a safe and customizable cannabis experience. Intended for use as a dabbing tool, the Dr. Dabber Aurora is easy and discrete to use on the go.
Cost: $99.99
2. RIP Silicone Oil Rig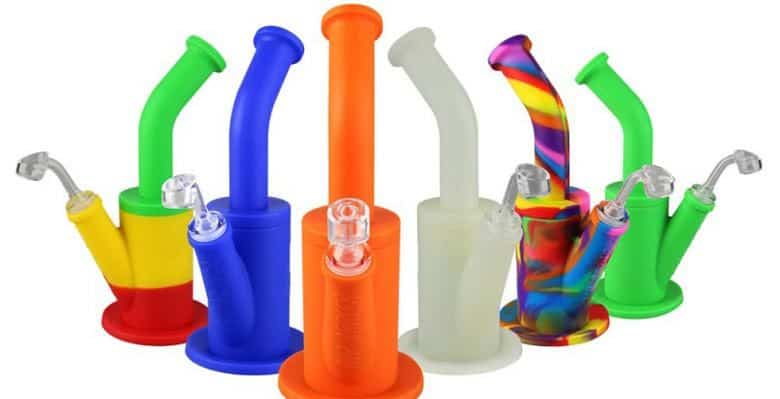 Image Source
Dab rigs can be fragile and spendy pieces of equipment. Fortunately, there's a new solution in town: the Silicone Oil Rig. The RIP Silicone Oil Rig from Pulsar is not only colorful, but is made with BPA-free silicone, is easy to clean, and can safely withstand heat. A great gift for a cannabis-lover? We think so.
Cost: $59.99
3. AlphaPuff Kit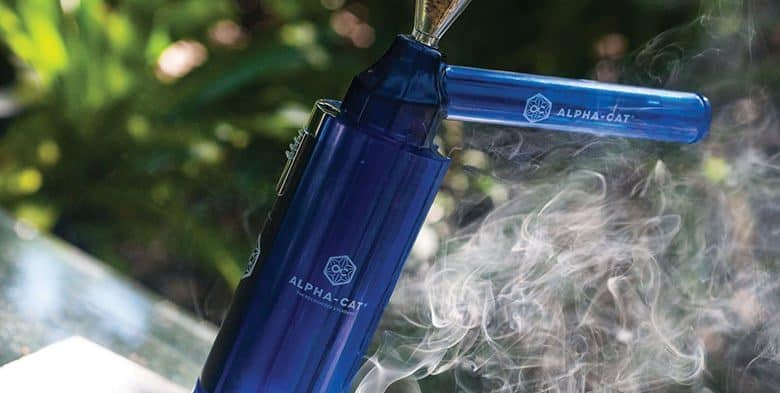 Image Source
Sometimes, you just want to hit a bong. The AlphaPuff Kit has made it easier than ever to carry a portable bong and all needed accessories with you. Though the AlphaPuff Kit is made from plastic, it's compact and easy to take on the road. The contraption comes with several accessories, including a glass bowl and downstem, a portable grinder, and plenty of space to pack a few extra joints.
Cost: $59.00
4. Hakuna Discreet Locking Stash Box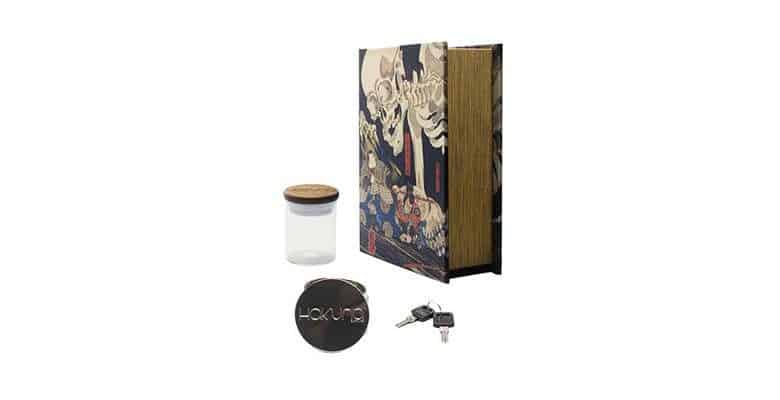 Image Source
Looking for a safe and discreet place to hide your stash? The Hakuna Discrete Locking Stash Box is a low-key yet stylish way to keep your flower and concentrates away from prying eyes. The locking book box comes with a four piece gunmetal grinder, two keys, and a glass and bamboo stash jar. Not to mention, they come in a wide variety of neat designs and colors.
Cost: $69.99
Gifts $100 and up
1. Magical Butter Machine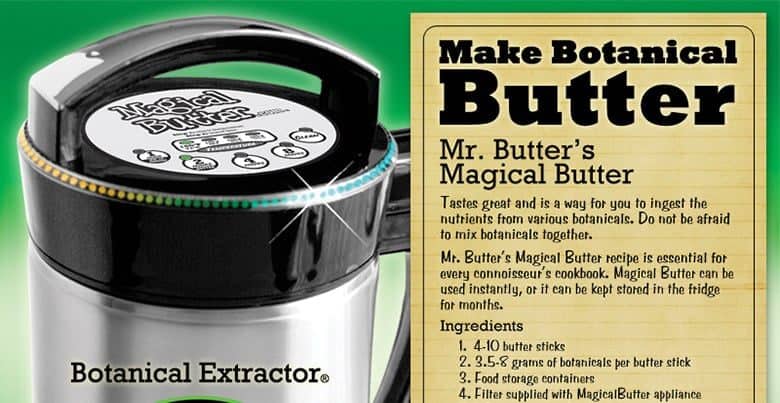 Image Source
Have a cannabis chef in your family? The Magical Butter Machine is a real time-saving holiday gift. The easiest way to make herb-infused butters and oils, the Magical Butter Machine heats fats for long periods of time at low temperatures. This gently infuses the herbal products without burning the oils or overheating the herbs.
Cost: $174.95
2. Arizer Solo 2 Dry Herb Vaporizer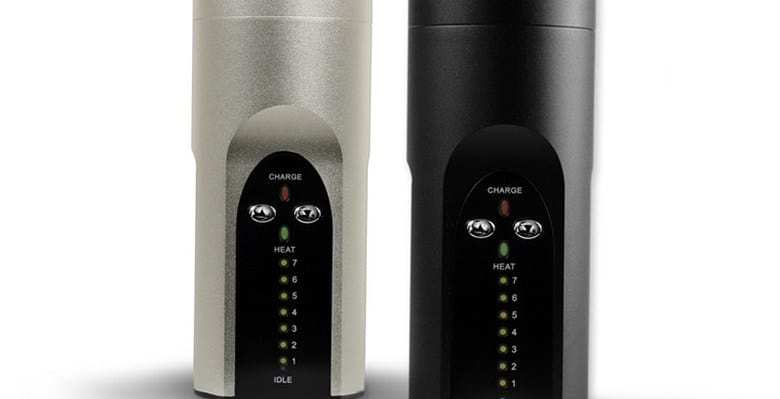 Image Source
Not all vaporizers are created equal. Perfect for the health-conscious cannabis lover, the Arizer Solo 2 is a dry herb vape worthy of a cannabis-lovers holiday gift guide. The Solo 2 features an all-glass vapor path and dual convection/conduction heating. With custom temperature controls and extended battery life, this portable vape is a top-notch device.
Cost: $249.99
3. Mary's Nutritionals Sports Pack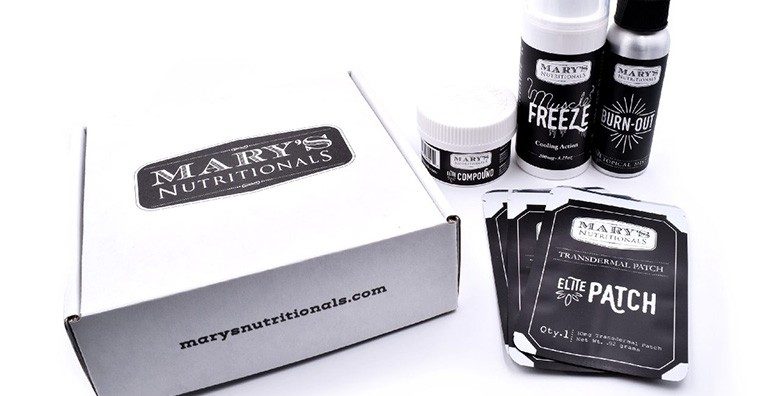 Image Source
There's been a lot of talk about cannabis-infused transdermal patches for pain relief and as a smoking alternative. While few providers offer transdermal patches, it is possible to purchase CBD-infused patches and creams from Mary's Nutritionals online. Mary's Nutritionals products ship throughout the United States. Their Sports Pack includes three patches, their Muscle Freeze cream, their BurnOut Topical Mist, and their Elite Topical Compound.
Cost: $150
4. Apothecarry Case

Image Source
The perfect gift for cannabis connoisseurs has arrived. The Apothecarry Case is a locking four strain humidor that safely preserves your dried cannabis flowers and maintains a proper cure. Truly luxurious, the Apothecarry Case is made from Alderwood and includes four glass containers with natural wooden lids, a removable wooden rolling tray, a zinc alloy grinder, and more.
Cost: $259.00