Banana Gelato Weed Strain: Effects, Reviews, & More
Banana Gelato. Is it really as tasty as it sounds? Yes!
Recently, this strain has been catching the attention of cannabis lovers everywhere, and for good reason.
In this guide, we share everything we know about the delicious Banana Gelato strain and how to get your hands on some for yourself.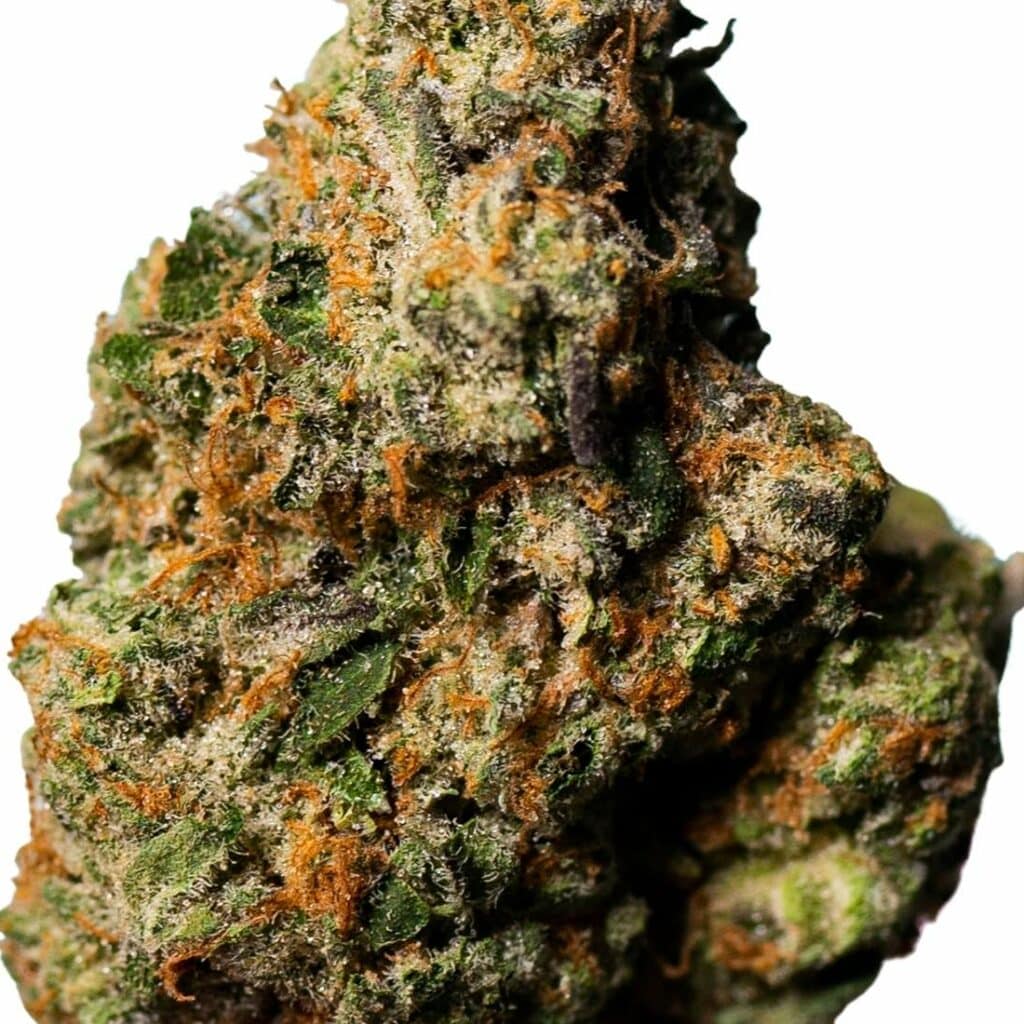 Everything You Need To Know About The Banana Gelato Strain
Banana Gelato Strain Effects
Some reported effects of Banana Gelato include:
Euphoric

Energetic

Uplifting

Focused

Happy

Relaxed

Calm; and

Tingly
Here's how we like to describe Banana Gelato strain's effects:
The Banana Gelato high starts out with a tingly feeling that eases into a sense of focused calm and happy relaxation. The euphoric, but not sedative high, will give that feeling that all's right with the world. From head to toe, this strain leaves you feeling completely chilled out.
With a relatively high THC level, Banana Gelato strain can be used as medical marijuana and is ideal for daytime toking. 
You may experience relief of symptoms from the following conditions if you consume Banana Gelato strain:
Depression

Fatigue

Inflammation

Insomnia

Chronic pain

Headaches and migraines

Fibromyalgia; and 

Loss of appetite
Things to Do While Enjoying Banana Gelato Strain
Great for midday or late-day use, Banana Gelato can be felt from the very first toke. An immediate burst of energy or "pick-me-up" is common, so you may want to tackle that to-do list before the Indica kicks in.
The body high produced by Banana Gelato eventually leads to total relaxation, making it the perfect strain for laid-back activities, such as a good video game session or catching up with friends over a cold bevy.
Not a bad strain for working out, Banana Gelato starts with a rush, so get to the gym soon after smoking. 
Beginners beware! Start slow with this heavy-handed strain. Banana Gelato packs a hard punch, making it legendary among cannabis connoisseurs. 
When under the influence of any marijuana, including the Banana Gelato strain, we recommend that you do not drive or operate heavy machinery. 
Banana Gelato Strain Terpenes
Terpenes give cannabis products their rich flavor, and next to the strain, terpenes are the driving factor in the type of psychoactive effects you can expect.
Thanks to its dominant terpenes, Banana Gelato's taste is best described as … 
Sweet and fruity

Banana peels

Creamy citrus; with

A hint of earthiness
… and as for the smell, Banana Gelato is …
Sour

Citrusy

Earthy; and

Banana-like
Banana Gelato is a cross between Gelato 33 and Purple Tahoe Banana. 
Gelato 33

is a hybrid strain with an uplifting and energetic high.

Purple Tahoe

Banana strain is an Indica-dominant with a relaxed, carefree high.
Banana Gelato Strain Reviews
Here are opinions that were written by various internet users and sourced directly from the web about the Banana Gelato strain:
It's a great strain for midday use! Great energy boost when light dosing! Amazing terps that offer a sweet gelato taste underlined with an unmistakable banana flavor. I would say the nose matches the taste!

– Reddit user

This strain has beautifully triched out buds with a banana peel smell and taste. The cure on this was a bit drier than usual which I appreciate. Best for nighttime as it puts ya straight to sleep. Perfect buds

. – Highest Critic user
If you've tried Banana Gelato strain, please leave a review below:
Banana Gelato Strain Information & History
Banana Gelato strain was bred by Synergy Cannabis. 
It's an almost perfect blend of Gelato 33 and Purple Tahoe Banana, and has also been called "Larry Bird" and "Gelato #42."
When you first lay eyes on the bud, you'll notice: 
Tightly-packed, small buds

Rounded, forest green nugs with purple undertones

Thin orange hairs; and

A purplish, frosty, white crystal trichome coating

#1: What Is the THC Content in Banana Gelato Strain Cannabis?
Tested at THC levels as high as 30% and as low as 20%, Banana Gelato is considered a heavy-hitter (though, this can vary). If you're looking for a strain with less THC, try one of these:
Easy Bud

Remedy

Haze Berry Automatic

Harlequin

Catatonic; or

Any strains listed in the question below
Or if you're looking for other strains that are high in THC content, you can also try these:
GG4

The Toad

Chemdog

Godfather OG

Amnesia Haze

Strawberry Banana

WiFi OG

And more

#2: What Is the CBD Content in Banana Gelato Strain Cannabis?
Banana Gelato strain weed contains only trace amounts of CBD. 
Are you looking for a weed strain high in CBD? Try one of these strains:
Charlotte's Web

Elektra

Lifter

ACDC

Ringo's Gift

Harle-Tsu

Sour Tsunami

Sour Space Candy; or

Cherry Wine

#3: Is the Banana Gelato Strain Indica or Sativa?

#4: Does Banana Gelato Strain Have Any Hybrids or Crossbreeds?
We have not found any crossbreeds of Banana Gelato strain at this time.
Where to Buy Banana Gelato Strain Near You
Enter your zip code below to find dispensaries that offer the Banana Gelato strain near you.
Are you having trouble finding Banana Gelato strain near you? Let us know! Our entire purpose is dedicated to trying, curating, and reviewing as many cannabis products as we can so that we can provide you with information and help you source what you're looking for.