Select brand prides itself on being better, with at least one good reason — it is. With guidelines more stringent than the state requires for both pesticides and potency, close relationships with farmers, and a commitment to innovation in the cannabis industry, Select Better products are exactly as the name implies.
Select's CBD products are for those who want some of the benefits of cannabis without the high of THC. Cannabidiol (CBD) is the non-psychoactive compound found in the cannabis plant and in high-quality products, it is hemp-derived, ensuring the THC content stays as close to zero as possible. Select offers a full range of hemp-derived CBD products, so you can make a Better choice.
Select's CBD oil drops are great for those who want an easy introduction to CBD. Available in both flavored (with yummy essential oils) and unflavored formulas, and in potencies ranging from 1,000mg to 5,000mg a bottle, these drops make it easier to dose precisesly and, applied sublingually (under the tongue), they have a shorter onset time.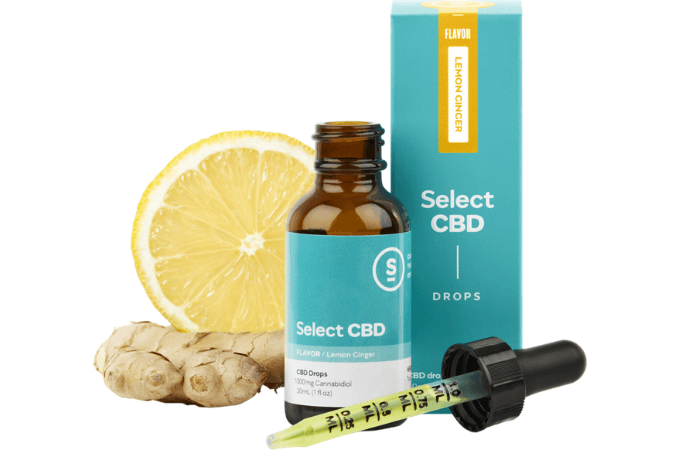 For those who would prefer to inhale their cannabis, the new Select CBD pens are a great option. Reasons for inhalation include its rapid onset (usually within minutes) and a familiarity with CBD, or cannabis pens in general.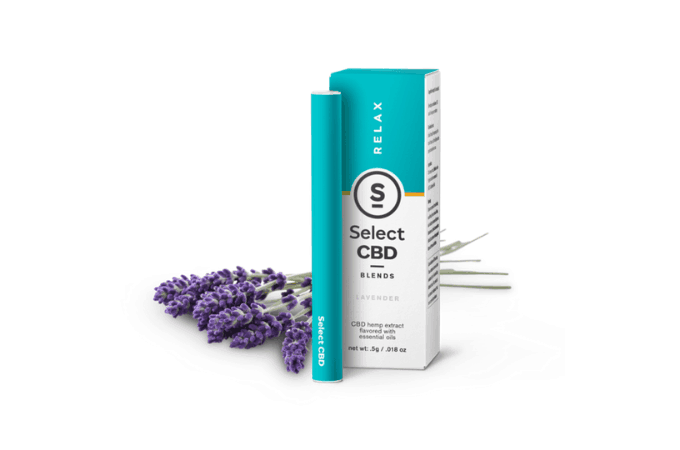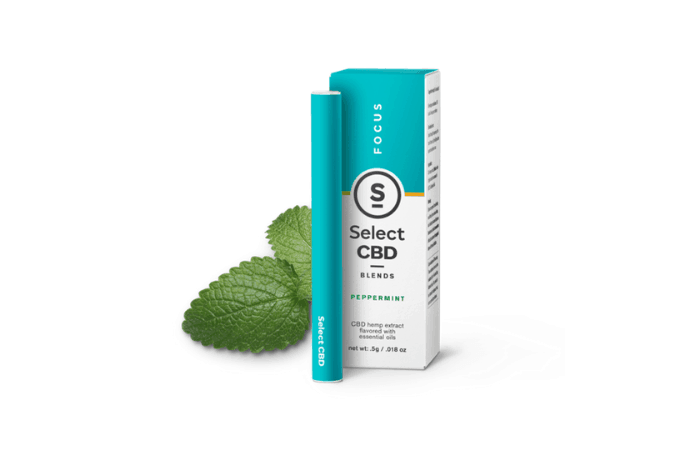 Smelling citrus seems to enhance alertness and improve focus, same goes for peppermint, so if you're looking for a CBD pen with an added boost, definitely give one of these a try. The science is still out on whether or not CBD itself increases concentration but anecdotal tales abound.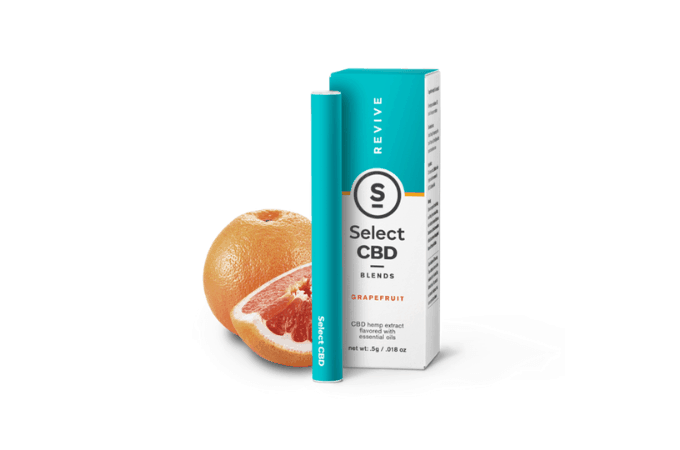 With potential as an anti-inflammatory aid and enough evidence for its efficacy in stimulating appetite that there is a synthetic form of cannabis available (approved by the FDA) for just that purpose, the evidence seems clear — CBD is a powerful agent for revival.
Select CBD Capsules Review
Internal ingestion of CBD makes for a slower onset time, since it needs time to digest, as well as a slightly different effect so capsules are best for those that have a bit of experience with CBD. If you have an idea as to what level of potency your body needs, Select's CBD gel caps could be for you. A bonus — they are mixed with essential herbs to enhance the intended effect of the CBD— to balance, give you a boost, recover, or rest.
Pre-clinical evidence suggests that transdermal CBD may reduce inflammation and pain so these CBD transdermal patches could do the same for you. They slowly release their specifically dosed (available in 20mg or 60mg patches) deep into your tissue. The transdermal delivery system is meant for an all-day wear, for full absorption and, hopefully relief.
Fun fact: the endocannabinoid system that is responsible for the effectiveness of cannabis in humans is also present in other mammals, including dogs. If your dog suffers from separation anxiety or pain, it stands to reason that the same treatment that works in humans might help Fido manage as well. Select's CBD pet products come in delicious flavors like salmon, peanut butter, and bacon, as well as unflavored, to make it easy to give your pet a treat.
Select's CBD muscle rub is perfect for when you need localized, targeted relief from muscle aches and pains. With CBD's ability to soothe soreness, plus the added boost of ingredients like menthol and tea tree oil for cooling and deep penetration, you can relax and let this CBD rub do the work.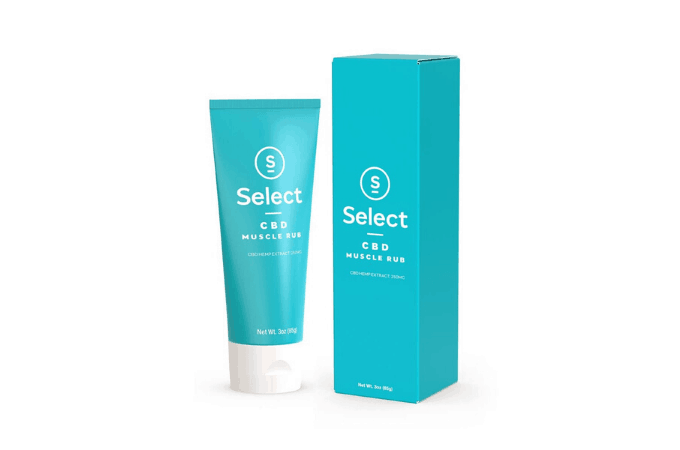 Select CBD Company Review
Select started with an idea — to make a product that is as safe as possible, from the cartridges themselves to the product inside. In the cartridges, instead of using fiberglass as a filter for their pens, they use one hundred percent cotton — a natural element — in order to reduce any irritation. The founders are constantly innovating new designs for the best experience possible (they have a new line due out early 2020).
'Select prides itself on its relationships with farmers being transparent — ensuring the hemp they use in their products is low in pesticides, lower than state regulations require, and high potency.'
They check the quality of the product at every stage, from farm to the final product and they are committed to consistency. They don't use harmful or unnecessary fillers like vegetable glycerin or vitamin E in their oil cartridges so you are assured a more wholesome product.
In short, Select is one of the better companies out there, with their focus on making a whole range of products that exceed expectations. The next time you are looking to try a CBD product, find a Select distributor near you and you will be glad you did.