CBD Drip specializes in providing only the highest quality cannabidiol, or CBD, products on the market. Derived from the company's own hemp, grown organically in Europe, all of its products go through a responsible CO2 supercritical extraction process to ensure you get all of the benefits of full-spectrum hemp. Furthermore, the company tests each product in a laboratory for safety and quality assurance.
CBD is one cannabinoid of many in cannabis plants, of which hemp is an established family member. The sole difference between hemp and marijuana is that hemp contains less than 0.03 percent tetrahydrocannabinol, or THC. Since THC is the psychoactive compound in weed and hemp contains next to none, hemp-derived CBD extracts are ideal for children and pets, since it will not make them "high."
Because the company puts so much emphasis on providing you with only the very best hemp-derived CBD, it goes through many pains to guarantee products suitable for vegans that are free of genetically modified organisms, gluten, and all pesticides and harsh chemical solvents. At the same time, you get a product rich in cannabinoids, terpenes, nutrients, lipids, and a variety of essential vitamins and minerals.
Scientists are fast discovering the very many therapeutic uses of CBD, and CBD Drip goes to great lengths to maximize all of these medical benefits in all of its products. Whatever you buy from CBD Drip, you can rest assured you will get all of the anti-anxiety, anti-spasmodic, anti-tumor, antidepressant, anti-inflammatory, analgesic, bronchodilation, anti-psychotic, antibacterial and antiseptic properties of CBD.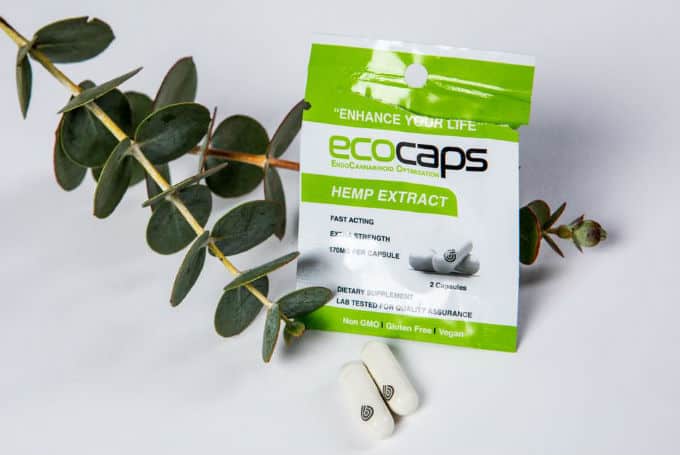 The company's CBD capsules promise a full spectrum CBD-rich hemp extract used by patients to treat various ailments, including anxiety, depression, fatigue, nausea, pain, and insomnia. Its ECOCaps products are for daytime use, as they boost energy. However, its ECOGels are best for use before bed, as they can make you sleepy. They also come in perfect, 30-milligram doses for the ultimate convenience.
CBD Drip's capsules come in portable containers for ease of travel. You can take them with you wherever you go. The company even sells travel packets in both its ECOCaps and ECOGels range, with two capsules inside. However, its bottles are more popular. With 30 capsules in each bottle, it will last you several days, even weeks, depending on your personal consumption rate.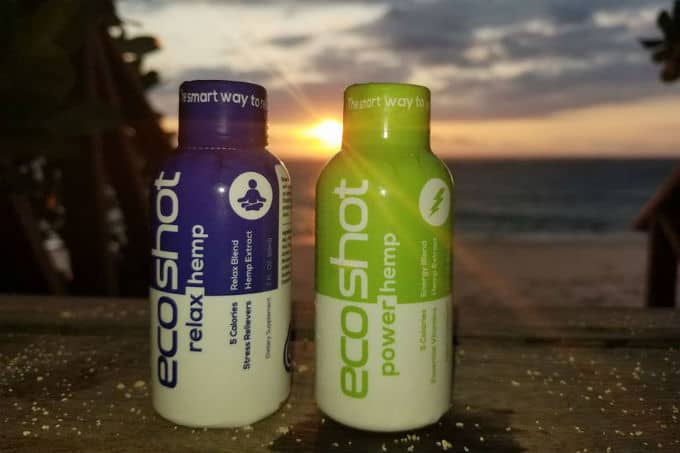 CBD Drip's ECOShots come in green or blue, each containing two ounces of isolated CBD concentrate and zero THC. The green bottles, called Energy, will get you through the day or help you through a midday slump. They will keep you awake. Its blue bottles, called Relax, are for unwinding after a long, arduous day or for lazy days spent on the couch. They will help you get much-needed shuteye.
ECOShots contain all of the medical benefits of CBD, including its anti-nausea, antidepressant, and anti-everything. They can reduce inflammation, decrease severity and frequency of seizures, stop muscle spasticity, aid in weight loss, relieve headaches, kill pain, and so much more. You can buy them in single bottles or in packs of 12, with 25 milligrams of CBD in every two-ounce bottle.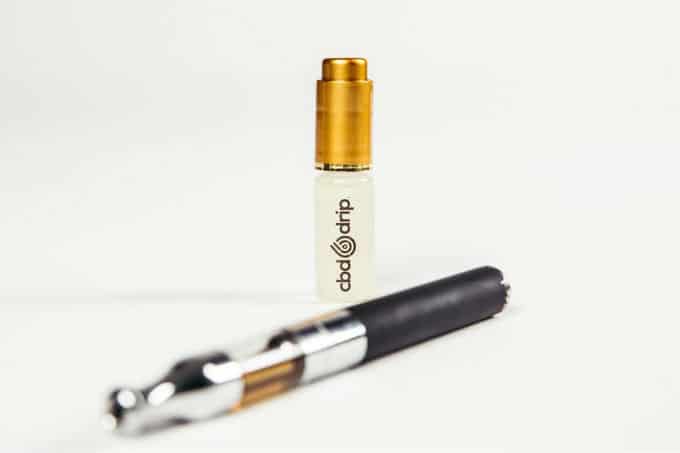 CBD Drip began its line of vape additives with its Gold, Platinum and Onyx products, which quickly became popular among vapor lovers everywhere. It has since added its RIXMIX range and it even sells a bulk concentrate. Since these vape additives are potent, most add their own flavors or mix it with their preferred vape juice for immediate relief from pain, nausea, headaches, seizures, and so much more.
Its Gold, Platinum and Onyx vaping oils come in single, seven-milliliter bottles. Gold contains 14.5 milligrams of CBD per bottle, while Platinum is four-times as potent at 58 milligrams and Onyx 10-times as strong at 140 milligrams. Its RIXMIX line ranges from 500 milligrams of CBD per 10-milliliter bottle to 1,500 milligrams of CBD in a 30-milliliter bottle. Diehard vapers can also buy them in combo packs.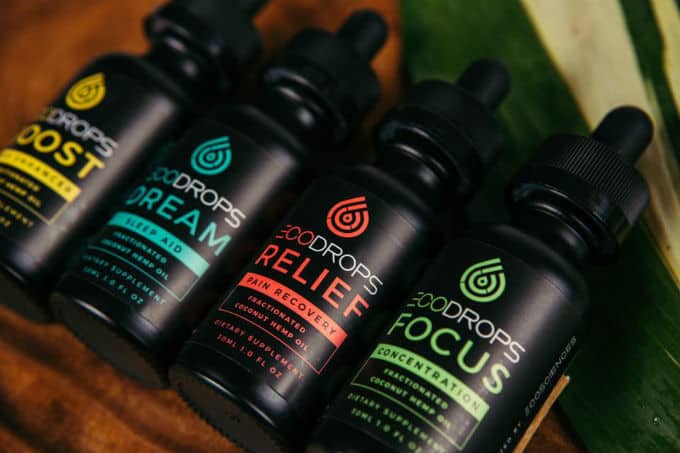 CBD Drip offers several different tinctures in its sublingual range, all of which are potent enough to treat an array of medical issues most effectively, from chronic pain to muscle spasticity, insomnia, fatigue, nausea, migraines, depression, anxiety, psychosis, and even the side effects of cancer treatments. Each tincture on offer is unique, with its effects marked clearly on the bottles themselves.
Its ECODrops range promises relief, focus, sleep, or energy, with 50 milligrams of CBD in each 30-milliliter bottle. Its RIXMIX CBD oils also act as tinctures, and they range in potency from 500 milligrams to 1,500 milligrams of CBD. Tinctures are the most popular of all its CBD products. You can drop them under the tongue or mix them with your favorite beverages for a much needed taste improvement.
CBD promises an excellent alternative for those wanting to untether themselves from a whole myriad of dangerous medications for conditions easily treated naturally, such as prescription opioids or sedatives. Since CBD Drip is one of the top-rated CBD brands currently on the market with its patented "Entourage Effect," you get only the very finest quality CBD that works to relieve your issues almost immediately.
Although the company does not have a large number of CBD products in its catalog, its prices are amazing and you will find exactly what you need for whatever you need it. Simple is often best, and this company does an outstanding job at providing consumers with user-friendly, well labeled, easy to dose products. You can find something perfect for less than $10, or you can fork out more for bulk.
You cannot go wrong with CBD Drip. You would be hard-pressed to find bad reviews about the company. Its range is simple and frankly impressive. With reasonable prices and a reputation for outstanding customer service, this company is a good one to start with if you are considering adding CBD to your lifestyle.