Our search for the best vaporizers led us to this top weed vaporizer list. If you still have doubts about which one is the best for your needs, we recommend you to read our Vaporizer guide below with all the vapor FAQs and great info about the best weed vaporizers and each individual dry herb vaporizer reviews
Best Vaporizer Overall (& Easiest for New vapers):
PAX 3 is easily the most attractive vaporizer on the market. The highly polished anodized aluminum PAX 3 portable dry herb vaporizer is just as convenient as well. As the PAX portable vaporizer fits easily and comfortably in any pocket. PAX works with dry herb (like from the flower) and it also allows you to customize. PAX 3 is available in five colors, so you can search for and choose your preference. This vape has built in bluetooth plus great app connectivity. Rest easy with the Pax 3's 10 years warranty as well. Find out more, in our in-depth PAX 3 Review
Best Portable Dry Herb vaporizer (and Most Innovative):
The Davinci IQ 2 is all around, the most advanced and innovative dry herb vaporizer. The great dry herb vaporizer is designed with the most premium materials, including the Davinci zirconia air-path. This design of the Davinci IQ 2 portable vaporizer helps the vapor to remain cool through your sesh and amplifies the pure flavor of the vapor as well. Equipped with bluetooth, you'll feel futuristic by controlling a variety of great vape features like temperature settings, through a Davinci app on your own smartphone. The Davinci IQ 2 portable vaporizer also comes with a 10 years warranty, protecting your vape investment for years. The Davinci IQ 2 is one of the best portable dry herb vaporizers on the market. For all the info and more details check out our full Davinci IQ 2 Review. And if you want to compare it to the previous model, we recommend you to also check our Davinci IQ review.  
The Firefly 2 + vaporizer, delivers on dishing out the premium flavors of dry herb or oil extracts. The portable vaporizer features a unique convection heating system. Preventing the heat source from touching or scorching your dry herb for great vapor quality. You can also use this vape with oil by using the concentrate pad. Convenient to use, you can pull from the Firefly 2 instantly by just simply placing your fingers on the side sensors. The taste of dry herb flower or oil flavor is intensified with the FireFly 2+'s premium designed vapor path. As for the battery, this dry herb / oil vape uses a li-ion battery like the Firefly 2. With a 2-year limited warranty, the Firefly 2+ is built for any connoisseur. Find out more about its great features and usability in our full review, now. Firefly 2 Review.
Best Vaporizer for Group Sessions:
The Crafty+ vaporizer is durable, and easy to use – perfect for a crowd. It works with the two methods – convection heating and conduction heating. Controlling the right temperature settings is ideal – and temperature control is important. We like that the  Crafty+ vaporizer also works with app connectivity, allowing adjustment of vape features with your own smartphone. The convection and conduction vape produces clean, tasty vapor hits you'll like. Allowing minimal resistance on pulls, while creating thick clouds as well.  This portable vaporizer takes dry herb, such as from the cannabis flower. This product from Crafty+ comes with a 2-year warranty, but the battery could be better. Learn more about the dependable device, and read our full Crafty vaporizer Review.
The Best Dry Herb Vaporizer Battery Life:
The Arizer Solo 2 stands out as one of the best from the rest of dry herb vaporizers. What this lacks in appearance, and portability – it makes up for with great longevity and dependability. Boasting the best battery life among dry herb vaporizers on the market today, the Arizer Solo 2 dry herb vaporizer lasts up to 3 hours on one charge. Now that's great battery life for cannabis vapes! Aside from the battery,the Arizer Solo II dry herb vaporizer also works to deliver tasty and dense vapor. You get premium features like a convection heat style, unique glass oven and mouthpiece, accurate temperature control plus a new LED screen make the Arizer Solo II, one-of-a-kind. Have time to check out more features from our full review – Arizer Solo 2 Review.
The Four Chamber Vaporizer:
Sometimes – you just need more. One of the only four chamber portable vaporizers on the market today, the Haze Square allows you to vape more materials, in the same vape. Add dry herb, wax concentrates, vape concentrates or oil in the most convenient package. While some vapes don't allow oil, wax concentrates, or other vape concentrates, this one does. With the Haze Square's convection vaporizer, you'll get a smooth and flavorful vape. Equipped with a USB-C connection, the Haze Square also allows for super fast charging, adding to its ease of use. Learn what you need about this device plus it's desirable features, check out our Haze Square Review.
The Best Value for Your Money:
For ground dry herb only (not G Pen cartridges), this weed vaporizer is the best bang for your buck. Packed full of features, making it fully worth its price, even without accepting concentrates. The vaporizer comes equipped with a G Card, G Pen Tool, cleaning brush and a 1 year warranty, too. Plus it's just as easy to use, as the pulls are smooth. As for battery life, this has a li-ion battery that's enough for a a few sessions. This dry herb vaporizer is easy to clean and maintain, which extends its life overtime. You'll be treated to mellow hits, that produce impressively thick clouds of  great vapor quality
The Best Large Marijuana vaporizer:
Sometimes, bigger is better. The Mighty vape is the big brother of another 'best' product, the Crafty. The Mighty vaporizer is designed with highly effective features for premium vapor quality production. What the Mighty lacks in portability, it makes up for quality. Pulls from the Mighty are flavorful and powerful. Mighty takes dry herb, oil, or wax concentrates. So if you use oil or wax concentrates, this Mighty product allows you. Producing huge puffs of vapor clouds, due to its convection heat style. Precisely control your temperature settings through an LED display, and rest assured for battery life. The battery in Mighty is actually improved, enough for 1-2 sessions. The Mighty is heavy duty, and long-lasting one to match. To get more info, read our full Mighty vaporizer Review.
The Smallest Convection Vaporizer:
Adding to Arizer products, listed on our 'best weed vaporizers' compilation, is the Arizer Argo. The elite vaporizer has a design of convection style of heating, and glass aroma path. Ensuring ideal vapor quality, and smooth, clean tastes from each pull from the mouthpiece. Easily dial-in right temperatures with the LED display screen. The small vaporizer also comes with a 18650 li-on removable battery, adding to its ease of use and good battery life. Although this battery life is enough for the average user, the battery is interchangeable so you can bring an extra battery with you. Learn more about this vape and all the works and features, in our full Arizer ArGo Review.
If you want to save a few bucks on devices without compromising quality, than The G Pen Pro is the most cost-effective vaporizer option for pens. Great for beginners who like pens, and veteran users alike – this vaporizer is convenient, easy to use, and highly portable. With simple colored temperature controls, for 3 temperature settings. Your vaporizer product comes with a G Pen Tool, USB charging capability and a cleaning brush which you need for proper maintenance. This vape pen is easy to clean. These pens have a good battery life for the price too, but the battery may just be enough for beginners in pens. Read more about the best 'cheap' vaporizer, and check out our full G Pen Pro Review.
The Best THC Cartridge Vape:
The PAX Era Pro from PAX Labs welcomes you to a new era of the best portable vaporizers, with the most simple to use THC vape pen on the market today. Just pop in your PAX Era Pod, puff, and you're good to go with instant heating. PAX Era Pro takes oil, and it even has a sensor that can be used to read the oil pod you insert.  All PAX Labs devices come with a higher level of quality, and the PAX Era Pro is no different. The PAX Labs design is also fit for ideal usage, and has an appealing appearance, too. The battery life of PAX is long-lasting, with 14% more battery capacity. The PAX Era Pro oil vape is the most comprehensive vape you can search on the market compared to other pens Find out more about the simple features that makes PAX Era Pro great in our full PAX Era Review.
The Best Vaping Experience:
The Arizer Air2 has sized down all of its' ideal vaping features, into a small, convenient package. Allowing for more portable, yet premium vapes on the go. Equipped with a glass path aroma tube, with a convection heat style provides pure taste, and clean vapor hits from the mouthpiece. Users can easily control temps settings, through a full temperature control on an OLED Screen. With a removable 18650 Li-on battery, this portable vape is as functional as it's a leader in vapor quality production. It has a pretty good battery life as well. Find out more details about what makes this one of the best, in our full Arizer Air 2 Review.
The Best Cheap Cartridge Vape:
The most cost-effective vape cartridge on the market today is the G Pen Gio. Manufactured as an alternative or in competition to the Pax Labs Era product, this vaporizer is taking its place as a leader in the industry, too. It works with pre-filled THC cartridges and comes with a sleek design. With a plug and play system, you'll be vaping cannabis in no time. This vaporizer is simple to use, and easy for traveling. Choose from two versions currently, the standard model or the Berner Cookies collaboration.
A vaporizer is a device that heats plant material (cannabis, tobacco, etc.) until the plant's active ingredients or therapeutic compounds are released. The level of heat is lower than other combustible methods, which means a release of aromatic vapors instead of smoke.
The vaporizer does not burn the cannabis material; instead, it heats the material up to the optimal temperature for an efficient, clear draw that produces effects that are similarly clear and efficient. The vapor that is produced contains almost no zero particular matter. Burning the material, as in a joint or smoking from a pipe, produces numerous harmful by-products.
As complex as many weed vaporizers seem, the method to their madness isn't all that complicated. In fact, to explain the most simply – all weed vaporizers work by heating up cannabis products inserted into a heating chamber. By inhaling, or pulling through the mouthpiece, you receive the hit of vapor created from the heat.
But, we all know it's not the same as lighting a joint or bowl. So, where does the heat come from? As we've discussed vapes and vape pens use two types of heating mechanisms – either conduction or convection. These two heat sources extract the active ingredients of the cannabis good, you're vaporizing. So it's good to know, that cannabinoids begin vaporizing around 284℉.
And once the vapor is created, the last thing to do is inhale through the mouthpiece.
These days, a broad range of weed vaporizers are available, and each is convenient depending on your most common way of consuming cannabis.
Which Materials Can Be Vaped?
A variety of cannabis substances can be vaped, but the materials being vaped also influence what type of device you're going to use. Not all vapes work with every cannabis substance, so before choosing a vaporizer, decide what you'll be smoking first. There are dry herb vaporizers only, while others may accept other oil or wax concentrates.
The most common substances include the following:
Dry herb is the dried and cured plant material, like marijuana or tobacco. It can come from the plant flower. Most vapes in this list are dry herb vaporizers.
The final concentrated product is extracted from dry herb in several different ways, including butane, CO2, or high-proof alcohol. Concentrates include wax, budder, shatter, and crumble. Concentrates can be vaped from pens, e-rigs, and desktops (like the Volcano Hybrid) that accept concentrates.Concentrates also have highly active ingredients, and many switch to concentrates due to flavor and stronger hits.
Liquid used in e-cigarettes that's concentrated and often flavored. May or may not contain nicotine. There are Also Marijuana CBD based E-liquids to be used in E-cigs or vape pens (like Dr. Dabber products)
Most weed vaporizers have a design for single-material use. However, recently, there's been an influx of multi-use devices compatible with all substances. In fact, it's way more popular in vaping weed or tobacco with a vape pen instead of the larger desktop (e.g. Volcano Hybrid) or portable vape machines.
Best Temperature To Vape Weed
When you burn your weed through use of joint, pipe, or bong, the temperature can reach well over 500° Fahrenheit (sometimes a joint can burn well over °1000 F.
However, studies have found that the optimal temperature for heating marijuana for consumption is between 350° and 375° F. This allows a wider range of the active, therapeutic ingredients to be released.
Each vaporizer is unique, so you often have to experiment in order to determine the right temperature for your device. Herb that's dry will start vaporizing at a lower temperature, which gives a good, clean high. On the other hand, herb that is more moist will require more heat plus longer heating time before producing vapor.
What's the Difference between Conduction and Convection vaporizers?
Two types of heating methods are found in vaporizers – conduction and convection – although one of the two is more common. Each method differs in contact with the heating element.
Conduction heating involves direct contact between the material and the heating element, therefore taking less time. On earlier iterations of desktop vaporizers, conduction was the most common method of heating up your herb for vaping.
Conduction vapes are usually vape pens and vaporizers for wax concentrate. The substance to be smoked (like wax concentrates) makes direct contact with the heating element, which heats the substance up and creates vapor, which is then inhaled through the mouthpiece.
This method is very fast, but a conduction vape has one drawback – it can result in combustion if it's too close to the heating element.
Using the convection heating method, the herb or herbal material never directly touches the heating element. Instead, heated air is passed over the heating element to extract the active or therapeutic ingredients. It might consume more time.
Both whip and forced-air vaporizers use this method.
While the task may seem daunting, cleaning cannabis vaporizers properly can prolong their life of use. Most vapes, including those on our 'best weed vaporizers' list come with specific instructions in a manual or user guide for proper cleaning of these small devices. Each vaporizer has unique crevices, nooks and crannies – so cleaning them can be just as individual.
Overall though, removing residue and performing maintenance for cleanliness isn't a tough task. But, you will need to understand how your specific vaporizer is built, if you need to remove parts for cleaning. The holding tank or heating chamber of vapes can be simply soaked in warm water. Typically, for hours to remove the tough gunk – or, add a dab of biodegradable soap. After soaking, rinse and let dry. Complete removing moisture with q-tips, or any tool necessary before re-connecting the vaporizer.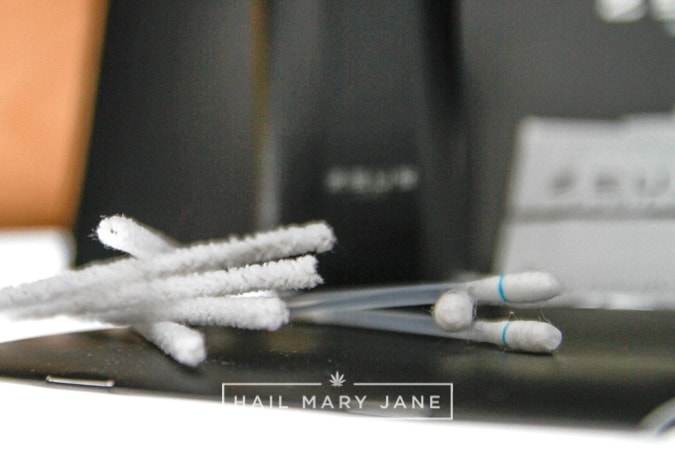 Take the time every few months to deep clean. Use a flavorless, high-proof vodka (or another clear spirit) in your warm water soak. This is less harsh than rubbing alcohol, and can work effectively for build-up.
Benefits of a Marijuana Vaporizer
In many ways, vaping cannabis is more beneficial than nearly any other way of ingesting cannabis via heat and inhalation from the mouthpiece. This time, let's look at the benefits of portable vapes for users.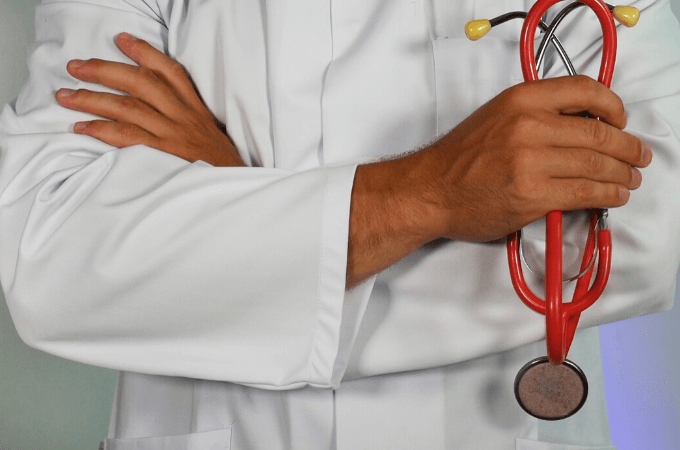 Even though marijuana has benefits, it's not too healthy to smoke it if you stick to normal combustion (i.e., direct heating with fire from a match or lighter). In fact, smoking anything can be risky because the combustion of marijuana, tobacco, and other plant materials produces tar and known carcinogens. This often results in lung irritation and can even lead to chronic bronchitis.
This is true of marijuana, even though the vapor has not been found to cause lung cancer.
Enter vaporizers. They're designed to limit, if not outright eradicate, these health-related concerns. Because they heat the herb material at a lower temperature than direct contact with fire does, your vape device produces an inhalable vapor without harmful by-products; yet, you still get the benefits of the active therapeutic cannabinoids in marijuana.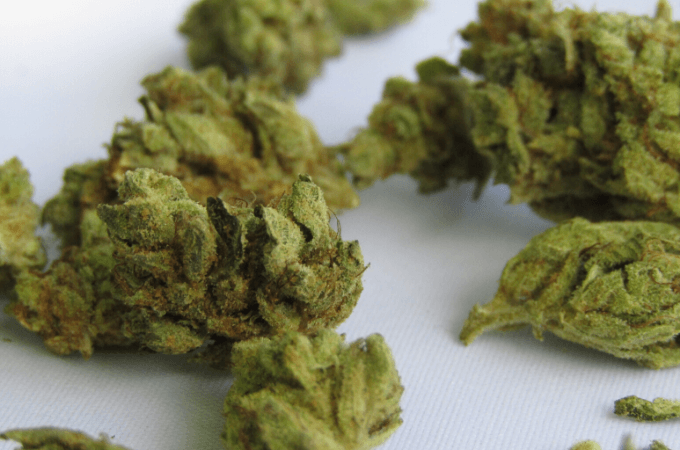 Because the lower heating temperature produces less tar, the pull is cleaner, which means the high is, too. If you're the type who holds the smoke in your lungs after inhaling, vaping will not be as irritating on your lungs and result in a smoother hit compared to smoke. There is no tar to mar the effects or the smoothness of the pull.
Some users even report feeling fewer hangover-type effects after using a vaporizer than after using a joint or bong. Some users say that vaping marijuana simply makes them feel better.
Furthermore, newbies make the mistake of puffing on a vape more than they should at first because the onset of the vapor isn't immediate like it is when drawing on a joint or hitting a bong. This can make for couchlock at inopportune times.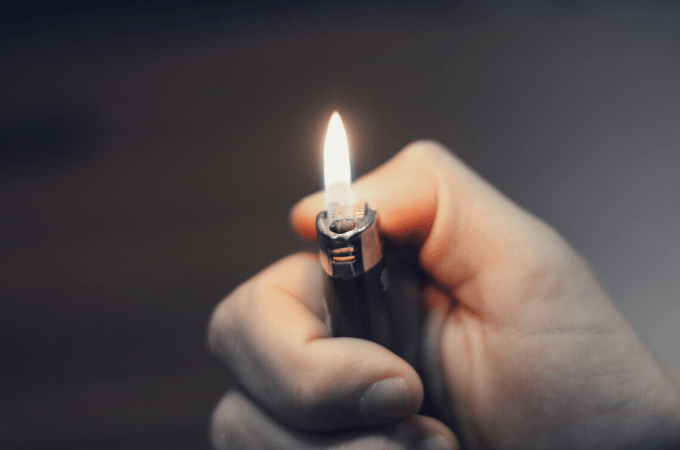 First, there is the emission of vapor and smell. Although some desktop (e.g. Volcano Hybrid) and portable vaporizers give off some sort of vapor and/or smell, vape pens generally don't give off much of a vape cloud or smell. Second, a vape pen has a design that looks like a regular pen. This design is easy to hold in your hand and have a quick pull whenever the occasion calls for it. In public, hitting a vape pen is certainly more discreet.
If you're puffing on vaporized dry herb from the plant flower with dry herb vaporizers, there is likely to be a smell upon exhalation, but lax in cloud. If you're puffing on vaporized oil or wax, then you'll likely enjoy puffing away without anyone noticing anything at all. It becomes easy to carry a wax / oil vape virtually anywhere.
You Can Taste Those Flavor Notes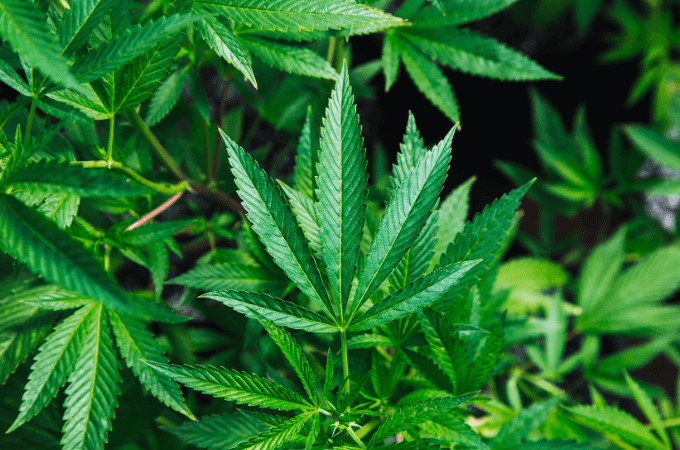 Have you ever heard someone complain that their vaped weed tastes burnt? If so, then it's usually because the smoker vaped it too much, which results in a burnt taste. However, if you don't overheat your herbal material, you might just notice how much flavor vaping delivers. You can taste those pine, lemon, grape, or strawberry notes better, which makes for a tastier sesh.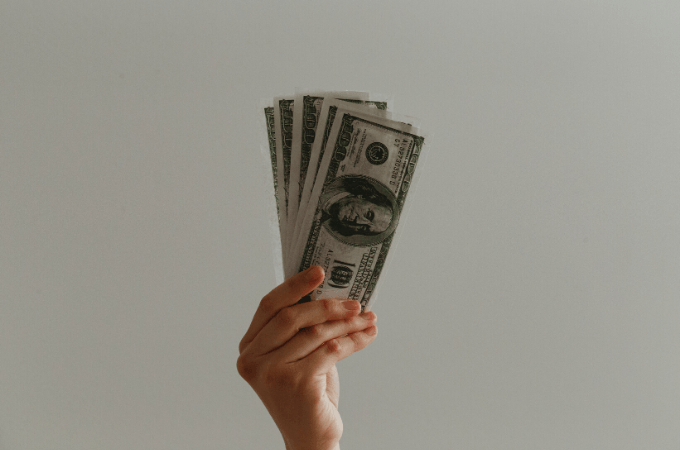 While it's true that some vape machines do incur a costly initial investment, in the long run, you're likely to spend less money. A recent study found that burning a joint converts only about 25% of the THC, which means most of the psychoactive chemicals are going to waste. However, the same study found that vaporizers convert nearly twice as much (around 46%) THC. So you can use little herb, which means more seshes per vape pen cartridge.
By vaping, you're using the most efficient marijuana consumption method possible.
The Other Side of the Vaporizer Coin
Not everything about vaporizers is agreeable, even if you're a fan of them. One of the most common complaints about vapes is quality. An inexpensive vaporizer often means you get what you pay for. This usually means burnt weed or a hit that isn't the smooth pull you had expected.
Another small drawback for some is price. In order to avoid bad-tasting or burnt weed, you may have to shell out to get a quality vaporizer. Even though some users suggest you stick to lower-end options with a cheap price if you're a newbie, you want to be careful with what you want to try. If you really want to enjoy a small sesh, we advise looking for more expensive options to get a device of good quality. Expensive luxury vaporizers are not outrageous if you have the extra cash to spend. But the best portable vaporizer or even a desktop (e.g. Volcano Hybrid) doesn't have to cost you a fortune. Whether you choose a portable or desktop, there's still such a thing as too expensive.
Finally, there's maintenance (though to be honest, if you're an OG smoker, maintenance of your device is a normal aspect of owning it). Still, it's not uncommon for cannabis vaporizers to require regular cleaning and even the occasional replacing of small parts or something.
Yet, for most connoisseurs, these drawbacks are a small price to pay for a cleaner, smoother, better sesh.
This one is a commonly asked question many are looking for. We have to admit that moving from smoking regular joints to vaping weed can be a bit tricky, and it may take some time to get used to it but your health will be glad if you do it cause it has been proved that vaping marijuana is healthier.
Let's get straight into it. Vaping weed is something of an easy task we just need to consider some simple steps.
Grinding your herbs is one of the most important steps when vaporizing. For all the conduction vapes it is really important to finely grind your herbs, the finest, the better actually, so the grinder is a crucial accessory. If you haven't chosen your grinder yet, we recommend you to pick something from our best weed grinder post.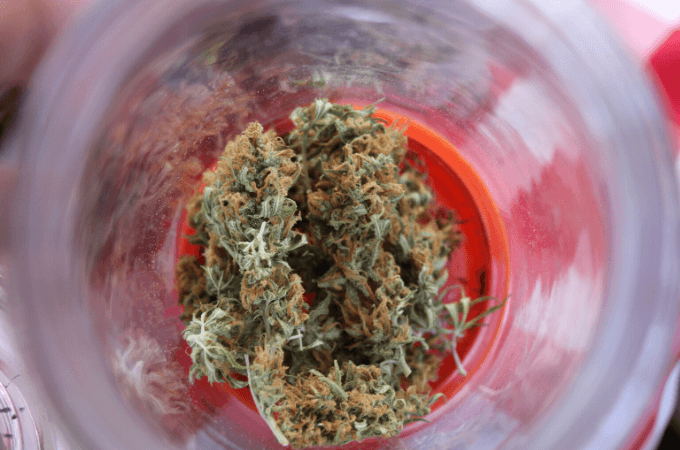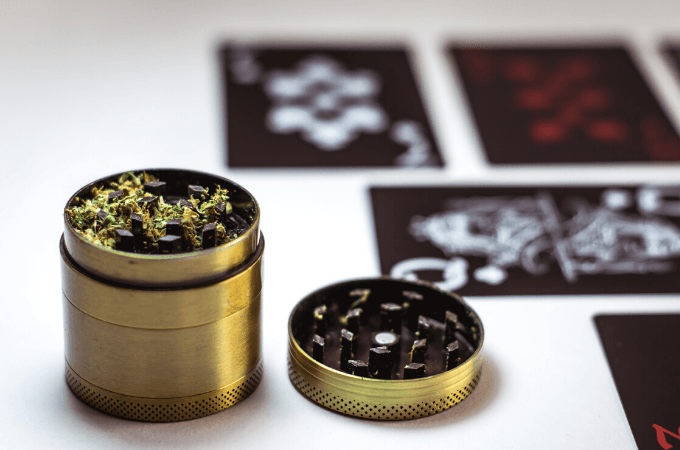 The second most important thing when vaping weed is the temperature settings.  Almost all dry herb vaporizers have a huge temp spectrum to chose from but which one should we chose?
The lowest temperature settings for vaping weed is around 180ºC, 356ºF which is perfect for getting all the flavor but we won't produce clouds, it'll be pure flavor. The highest temperature settings for vaping weed is between 210-220ºC , 410º-428ºF with this temperature settings we'll be producing huge clouds but won't get a strong flavor, and weed will be totally vaped faster.
So in order to get the maximum out of our herbs we recommend to start low settings on dry herb vaporizers, get all the flavor and increase a little bit on every draw until we reach the top temperature settings to squeeze everything from our weed
The way we take draws can play a huge role here too. when vaping weed we have to take long and still draws to produce some vapor clouds.
To get the desired effect from your herb vaping session, you need to know the temperature at which you have to vaporize it.
Each plant contains about 113 different cannabinoids and a huge amount of the terpenes and every strain has its own percentages of these compounds that affect your mind and body in different ways.
If you want to have full control of the effects each vape session produces in your body you need to focus on the temperature settings you're using. Each cannabinoid and terpene evaporates at different temperatures, that's why we can feel different after various vaping sessions using the same weed strains.
When you smoke a joint, majority of the compounds disappear because of combustion. Vapes allow you to set lower temperatures to avoid these compounds to go up in smoke. So, if you want to go a bit deeper on your vaping sessions, here's our temperature chart to know the exact temperature settings you need – whether you want to feel the effects of CBD, taste the weed you've just paid or get as high as possible with THC.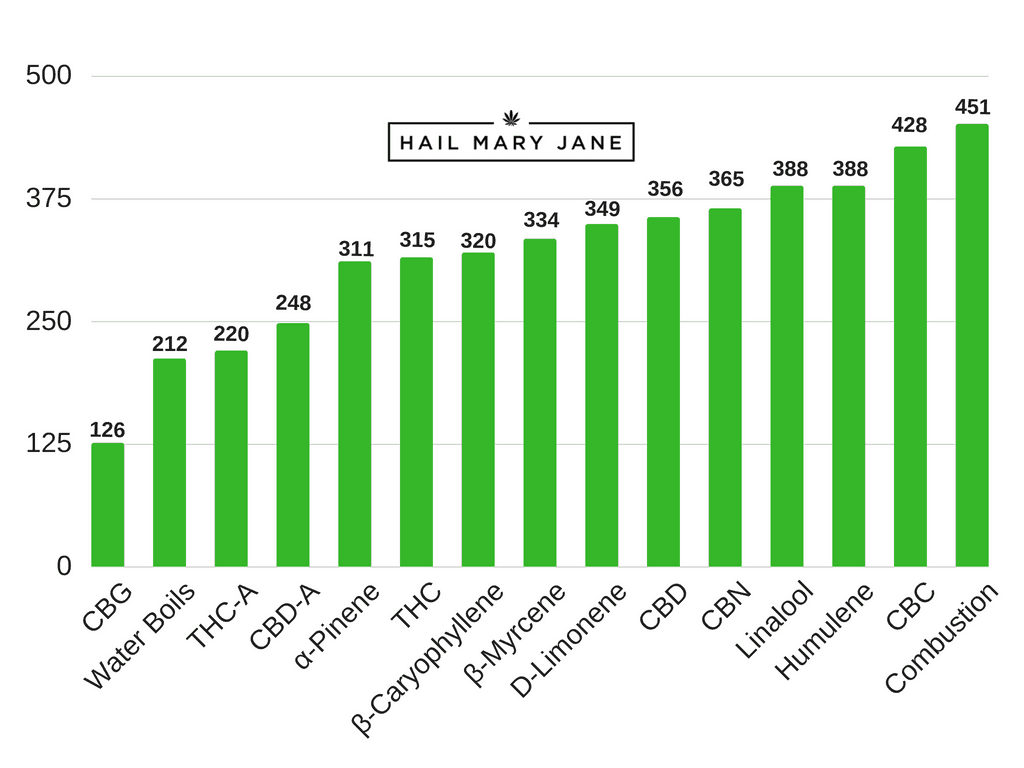 Looking at this chart, we can see that temperatures below 356 ºF get the most flavor with fewer mental effects. If we go up from 356 ºF to 392 ºF, it still has good flavor, but it has mild body effects on you. And, above 392 ºF, you can feel the heaviest body effects with weaker flavor.
If you want much more flavor, you must vaporize your weed at lower temperature settings, if you're consuming cannabis for its medical and health effects, CBD, CBN, and CBC are the compounds you want to get, and those need a higher temperature. So you need to set your vape to around 430ºF without reaching the combustion temperature.
Choosing the best vaporizer for you?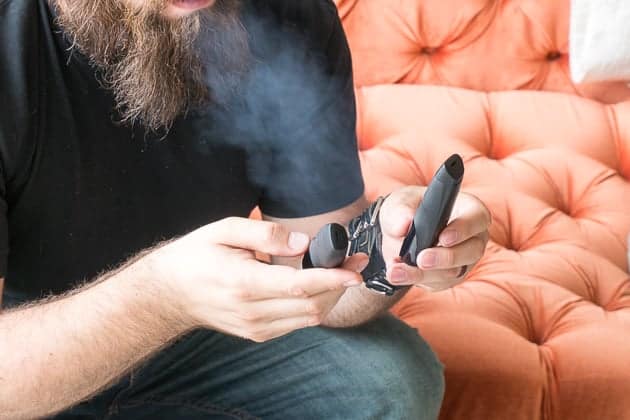 Quant vaporizer, Prohibited 5th Degree, Utilian 720, Hydrology 9 vaporizer, … The list of vaporizer on the market is infinite but, how to choose the right device for you?
Most of the times the best weed vaporizer for you might not be the ideal device for another, as which device you want to buy depends on things like your personal smoking preferences, budget, battery life, vapor quality, portability, and even health (some vapes are much more difficult to take a pull from — problematic if you have respiratory issues). In fact, most good quality vaporizers even come with a warranty, which is an important factor when buying vapes you want. Some vapes even come with a great lifetime warranty. Although it may be hard to find a lifetime warranty in many devices. The best vape in terms of warranty is the PAX 3 (10 years)
Is a marijuana vaporizer
worth the investment?
Yes, not only it will allow you to have a completely new experience with weed, but if you're a frequent user, you will save money with these devices within the first year. Some vaporizers are really efficient, allowing you to squeeze all the great stuff. Even when you're done vaping, you can still reuse the AVB (Already vape buds) for edibles. Also, when you pay for a premium vaporizer, you get at least a 2-year warranty ( for the best vaporizer for weed, up to 10), which is perfect for a daily use vape.
One of my favorite incentives to buy vape devices is discreteness. I don't like to be intrusive with people around me. Vapes, unlike joints, have minimal odor, clouds disappear quicker, and don't make your clothes stink. This means they're a perfect weapon that's made to change stigmas associated with weed.
Now, not everything is perfect. We found some negatives to consider in these devices. Price is one, as a vaporizer made from cheap materials can burn your weed. You don't have to go crazy with the latest most expensive model, but always better to invest a little more than the lowest tier vapes. $100 is the lowest one we found to be acceptable. Another downside, maintenance. Some vapes require a lot of maintenance, from cleaning to replacing moving pieces, which is far from ideal.
Hope you learned and are closer to chose the right vape with on our best vaporizers guide for 2020. Whether you're still looking for devices or have any questions, we recommend you to check our vaporizers reviews (i.e. Ghost MV review, Davinci MIQRO review, etc.) or leave a comment with your doubts! We'll love to hear your personal story.per
Most frequent questions and answers