Searching for a calming yet nicotine-free vaping experience? CBD vape oils are more popular than ever. Featuring a relaxing vibe and an focused energy, CBD vape oils make for an excellent alternative to smoking. The best part? They don't feature a psychoactive high.
It has been proved that CBD can be absorbed by our body much faster when vaped. That's why this is one of the most popular ways of inhaling it. We can find it in three different ways:
The CBD oils featured in this post were selected based on the integrity of their ingredients. While there are many popular brands of CBD vape oils out there, many e-liquids and juices contain additives that may be harmful to health.
Since many choose to try CBD for its wealth of health benefits, it is important to find and consume products that will not aggravate symptoms or cause other unwanted complications.
Below are the 9 best CBD vape oils on the market, in no particular order. For more details on how to select safe CBD oils, continue reading, and if you're wondering where to buy CBD Oils near you, here's a guide with all the info you were searching for.
1. Hemp Bombs CBD E-Liquids and CBD Vape Additives
Hemp Bombs offers a wide variety of good quality CBD products, including CBD oils, different type of edibles, capsules (check our Hemp Bombs review to learn about them) and on which we're going to pay attention now, CBD vape oils and CBD e-liquid additives

Their CBD e-liquids are mixed with flavor additives that add a strong an tasty flavor to the CBD oil itself Some examples that we've tried are: find Roasted Colombian Coffee, Vanilla Cupcake Swirl or Sweet Mango Seduction and many more flavors. all these can be bought in different CBD concentrations from 75mg to 2000mg

On the other side you can find CBD vape additives that are the exact same CBD e-liquids but without flavor. This option is for those who really like your E-liquid and want to add the CBD properties to your vape.

Both CBD e-liquids and CBD Vape additives contain 0% THC. 
CBDmd is an American brand specialized in CBD high-quality products. Their CBD Vape Oils are 100% organic, non-GMO, vegan and gluten-free. 
This vapable option of CBDmd is (as all their products) made with Grade-A Premium Cannabidiol grown in the U.S and extracted with Hybrid Broad-Spectrum, which ensures the conservation of the plant properties.
It's available in 30mL or 60mL bottles with droppers, and you can choose between 3 flavors (vanilla, mint, and orange, based on the CBDmd oil reviews, all of them taste great) and different potencies: 300, 750, 1000, 1500 or 3000mg of CBD.
3. CBD FX Vape Additive: Most Potent CBD Oil
Third-party lab testing is always a good sign that a CBD product is legitimate.
CBD FX is well known for selling CBD products based in the USA. One of the most popular products of this brand is its CBD Oil Vape Additives.
These variety of CBD FX oils are made for vaping, as tinctures or applied to your skin as a topical oil. It's an organic product made from natural hemp plants grown in Europe, but produce and third-party lab tested in the States.
With this CBD oils you can enjoy the benefits of hemp without getting high, because it doesn't contain THC at all.
4. CBD Drip Vape e-liquid additives
CBD Drip is a trusted CBD manufacturer, they produce CBD in a variety of ways as capsules, sublingual oils, drinks and vape e-liquids, in which we're focusing right now.
This CBD Vape E-liquids offer full spectrum CBD with 0%THC. They don't have any additional flavor and are made to mix with our favorite vape e-liquids (check these CBD drip reviews to see what's the best flavor to mix with).
You Can find the CBD drip Vape oils in a wide variety of CBD concentrations: 14,5mg, 58mg, 140 mg, 500mg, 750mg and 1500mg. We recommend starting with the vape combo pack getting the Gold Platinum and Onyx CBD vape Additives and slowly increasing our dose.
It is important to mention that all CDB Drip products have been tested by third parties, ensuring their quality
5. CBD FX Vape Juice: Best Flavors
Appart from the CBD vape additives, CBDfx has also launched a new set of CBD Vape Juices.
They have the same great quality CBD, obtained using CO2 extraction from pure, non THC hemp plants, they are vegan, free of gluten and non-GMO.
These vape Juices are available in 30mL bottles with different CBD concentrations, 250mg, 500mg and 1.000mg. There are also 9 different flavors available. 
This is the best option if you like CBDFx's products but you don't like having to mix your vape juices with CBD additives. But if you want to compare with other products you can also read our complete CBDfx vape juice review.
KOI Is well known for making good quality natural CBD products as oils and edibles and has now started to produce CBD Vape Juices.
Contain 100% Organic CBD with full traceability following the Koi Standard, mixed with natural flavor additives,Food Grade Vegetable Glycerin and Propylene Glycol.
There are 6 different flavors available: Blue, Red, Gold, White, Jade and Pink, we leave up to you to discover which flavor is hidden after each color :) and all can be chosen with a different CBD concentration from 100 to 1000 mg
All of them can be either used to fill the vape tank or mix it with our favorite E-Juice.
All of the different juices available contain 0% THC
Green Roads' collection of CBD oils are both sublingual and vapable. They also come in a variety of different concentrations. Consumers can choose between 100mg bottles of CBD oil to 1500mg bottles.
These products contain no THC at all. Instead, they are made with a 99% pure CBD isolate, hemp seed oil, and vegetable glycerine. Like many of the other brands included on this list, all of their products are third-party laboratory tested to ensure safety and quality.
Consumers can mix Green Roads CBD Oil with their preferred flavoring. But, if you have any doubts about the taste of it, you can read some Green Roads reviews to learn which is the best one.
HempLucid manufacture CBD products on a variety of ways, as the previous oils listed above. You can find their CBD in body lotion, gel capsules, WAX for dabbing edibles and vape oil.
Focussing on their CBD Vape oil, they offer a full spectrum CBD 100% organic with a sweet natural hemp flavor that can be either mixed with our favorite vaping e-liquids or directly vaped. 
You can chose different concentrations, from 150mg pero bottle to 1500mg, depending on your dosing necessities and your experience with vaping CBD.
If you're new to vaping CBD we highly recommend you to start with the lowest amount and gradually increase it until you find the concentration that suits you better.
Their CBD vape Oils contain  less than 0.3% of THC what makes them totally legal in all states.
If you're seeking the purest forms of CBD in your vape oil, than Avida CBD Vape Oil is for you. Avida starts with pure CBD isolate grown from hemp in the USA as the base to their CBD vape oils. The brand takes flavor into high consideration, with years of testing put forth towards their final infusions. As for purity, the product undergoes a 6 step extraction process with test results confirming safety, clarity and potency too.
10. CBD Dinner Lady Vape Oil
Combining clean CBD vape oil and convenience is what CBD Dinner Lady Vapes has done best. Dinner Lady not only offers packaged vape carts and pens but vape oil bottles to use in your own vape pen or mod, too. With over 6 flavor options, there's something for everyone in the brand's award-winning CBD vape oil collection. The brand's selection also offers 50 mg and 200 mg cart options, and 10 ml or 50 ml vape liquid bottles.
11. Naked 100 CBD Vape Oil
Naked 100 CBD Vape Oil is a prime example of natural refinement. Putting a focus on quality, and flavor by delivering their premium tasting CBD vape oils. Manufactured in California, the THC free products have been made to match the needs of vape connoisseurs. The high quality and flavorful vape oil can be added to any vaping device. To add, the brand offers their crave-worthy flavors in CBD strengths of 600 or 1200 mg.
Another way of inhaling CBD oil is using pre filled CBD vape pens which is a very convenient and easy way to consume it cause you don't have to be carrying your e-liquid with you all the time and you don't have to fill the tank and get messy. 
1. Hemp Bombs CBD Vape Pen
Hemp Bombs CBD vape pens are as loud in features as their packaging suggests. Packed with flavor, and convenience each pen is disposable and lasts up to 150 puffs. Take your CBD vape oil on the go, and be ready to vape the deliciously fruity flavors in just minutes from opening. The broad-spectrum CBD delivers consistent potencies and an entourage of hemp benefits and effects. Each pen delivers 125 mg of premium CBD.
Select is a well known cannabis concentrate company  with many different products, from vape pens to THC cartridges. We got the chance of trying their Revive CBD vape pen and it was amazing. It has become our favorite CBD vape pen
Their CBD oils are mixed with different essential oils and extracts, creating three different options to chose depending on your mood, you can either Relax, stay focused or revive. All of theme are available with different Blends/flavors such as grapefruit, peppermint or lavender 
 All of them contain 50mg of pure CBD and 0% THC
At select, they take quality control really seriously with seven different levels and a deep 24 curation process.
After trying their vape oil we were anxious to try the CBDfx vape pen and we loved it.
Same as the E-liquid, the CBD vape pen is pre- filled wit 30 mg of pure CBD 0%THC, extracted from organically grown Hemp plants. It is only available with 30mg CBD dose.
There are two different flavors available, the fresh mint and the strawberry lemonade, I personally prefer the minty one but is up to you to chose which taste fits you better.
Also it is good to mention that these vape pens don't require charging, they're ready to be used straight out of the package.
Grown from natural farming practices, CBDistillery takes their non-GMO hemp and infuses with a wide range of flavors for your CBD vaping pleasure. The affordable and disposable pens are sleek, convenient and easy to use. Coming in a wide range of flavors, that includes classic cannabis strains, too – like, GG4 or Grand Daddy Purp. Even better, the brand offers packs of carts or pens, and offers e-liquid options as well.
The CBD Vape Pen starter kits are very similar to the disposable CBD vape pens but they allow to change the CBD cartridges, giving you the freedom of trying different fillers and different CBD concentrations.
All of these kits include the battery, charger and one CBD vape Cartridge and they're ready to start vaping
Best CBD Vape Pen Starter Kits
1. Health Smart CBD vape pen Starter Kit + CBD vape cartridge
The Health Smart vape pen starter kit It includes the vape pen battery which lasts around 100 puffs and has a universal 510 type connector, a USB fast charger, and 1 CBD vape cartridge.
What differs is the CBD Cartridge, This one contains 200 mg of pure full spectrum CBD with no artificial carriers as PG/VG.
The Health Smart pure CBD is infused with natural plant terpenes to maximize its efficacy.
Also, you can choose between three different flavors or aromas, each one with different concentrations to produce different effects on your body, you can choose between Calm, Awake and Relax
2. Vape Bright CBD vape pen Starter Kit + CBD vape cartridge
This is one of our favorite CBD vape pen starter kits. It is a small and portable device, with a decent battery life, fast charging time and the vape Bright CBD cartridges are really good.
It includes, as the health smart starter kit,  the vape pen battery which lasts around 100 puffs and has a universal 510 type connector, a USB fast charger, and 1 CBD vape cartridge.
Vape bright CBD cartridges include 250mg of pure CBD without any VG/PG which is great, just raw pure CBD.
Vaping is one of the best and most recommended ways of consuming CBD due to its rapid absorption by our body.
The amount of CBD that enters your systemic circulation in your body after consuming it is called bioavailability. 
When consumed via edibles or oral drops the bioavailability reaches roughly 15% which a really small number. ie. if we consume 100mg of CBD we'll only be synthesizing 15 mg.
When vaporizing CBD, it enters directly to your lungs and diffuses into the bloodstream. This increases the bioavailabilty to at least 50-60%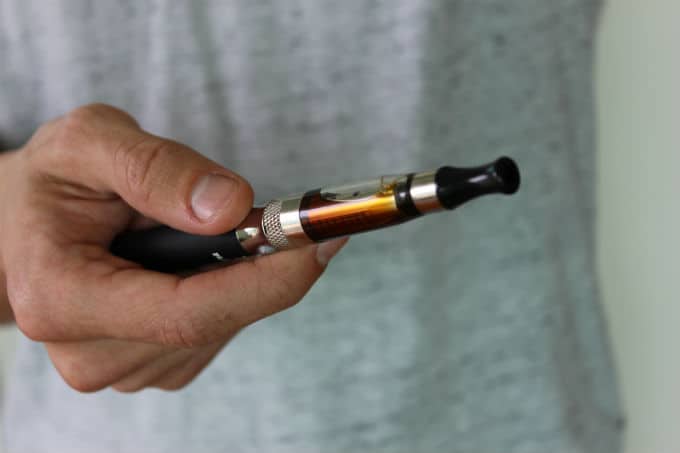 CBD by itself is considered a safe and non-toxic substance. Research suggests that CBD is well-tolerated, even at high doses. However, vape oil does not contain CBD alone. Many brands sold online contain additives which may be toxic when heated and inhaled.
Avoiding products that contain potentially carcinogenic additives will help you stay safe with CBD vape oil. Here are a few things to keep in mind:
1. Avoid toxic thinning agents
Research published in the Journal of Alternative and Complementary Medicine found that some common vaporizer additives released carcinogenic compounds when heated to high temperatures.
Specifically, the ingredients propylene glycol (PG) and polyethylene glycol (PEG) were found to outgas into formaldehyde when heated to the point of combustion, 446℉ (230℃). Formaldehyde is a known carcinogen and has been used to preserve cadavers after death.
PEG also releases acetaldehyde when heated to high temperatures, another known carcinogen.
The study also found that MCT oils, like coconut oil, which are commonly thought of as safe bases for vaporizers, did produce some acetaldehyde when heated. However, MCT oils produced 33 percent less acetaldehyde than PEG.
These produces produced these carcinogenic compounds when heated to high temperatures. If you have CBD vape oil that includes these products, it is important to pay close attention to temperature. Holding down vaporizer buttons for extended periods of time can overheat the vape and increase the amount the e-liquid is heated.
This research also tested vegetable glycerin as a vape oil base. Vegetable glycerin did not break down into toxic compounds with high heat. Based on this evidence, CBD vape oil made with vegetable glycerine may be the safest option on the market. However, MCT oils are still safer than products that contain PG and PEG.
2. Why food-grade isn't enough
Proponents of propylene glycol and polyethylene glycol mention that these compounds are generally recognized as safe by the U.S. Food and Drug Administration. However, CBD vape oil is meant to be heated and inhaled. These compounds have not been sufficiently tested for safety for inhalation purposes.
Though, it is important to note that there has been a multitude of studies about the safety of inhaled cannabis. Apart from temporary inflammation of the airways, no studies have conclusively found any serious or lasting health concerns with moderate cannabis inhalation.
3. Avoid added artificial flavorings
Another ingredient of concern? Artificial flavorings. A Harvard study published in 2015 found that 75 percent of artificial flavorings used in e-liquids contain compounds that can cause "popcorn lung".
Popcorn lung is more formally known as bronchiolitis obliterans and it causes damage to the small airways in the lungs. The condition can cause coughing, wheezing, and shortness of breath.
The triggering compounds in question are diacetyl, 2,3-pentanedione, and acetoin. They are often present in candy-flavored e-cigs and can be incorporated into other artificial flavorings.
Hoping to play it safe? Opt for CBD vape oils that are flavored with natural terpenes.
Tips For Buying CBD Liquid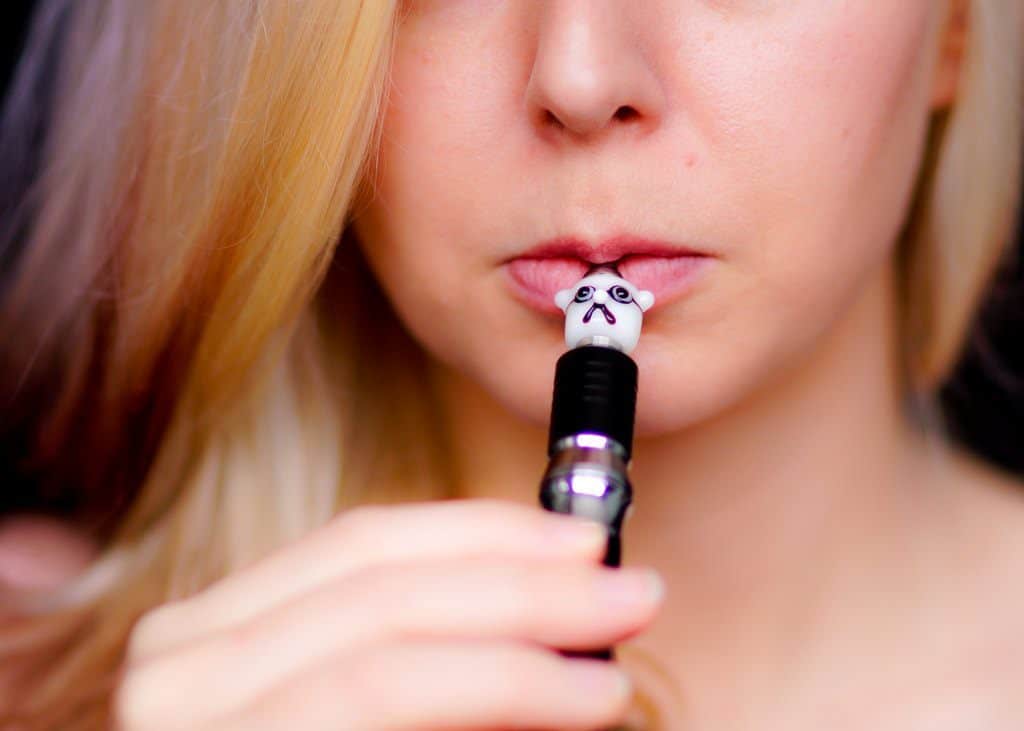 CBD is more popular than ever. Yet, with all of the different products out there, it can be difficult to find products that are safe and made with high-quality ingredients. To make sure you're getting a good buy, here are a few things to keep in mind.
1. Always buy from brands with full ingredient lists
A surprising number of CBD vape oil suppliers do not list their ingredients on their websites. It is not recommended to buy products that are not transparent with what they have included in their e-liquids. Already, additives like PG and PEG can be included as a primary ingredient in many vape oils. Yet, other harmful additives and fragrances may also be included.
2. Opt for liquids that have been third-party lab tested
While some products advertise that they contain CBD, only products that have been third-party laboratory tested can provide proof that they contain the cannabinoid. Many reputable suppliers publish their test results online for consumers to read.
3. Pay attention to source
There are a few different types of CBD vape oils available. Some CBD vape oils are made from hemp and extracted with a CO2 solvent or ethanol. These products will often be labeled as "full-extract" CBD.
Full-extract CBD vape oil likely contains the greatest amount of beneficial cannabis compounds and terpene aroma molecules.
Many vape oils, however, are made with CBD isolates. These are purified forms of CBD that do not contain other synergistic phytochemicals, unless they have been added in.
Where Is The Best Place To Buy CBD E-liquid and Vapor Cartridges?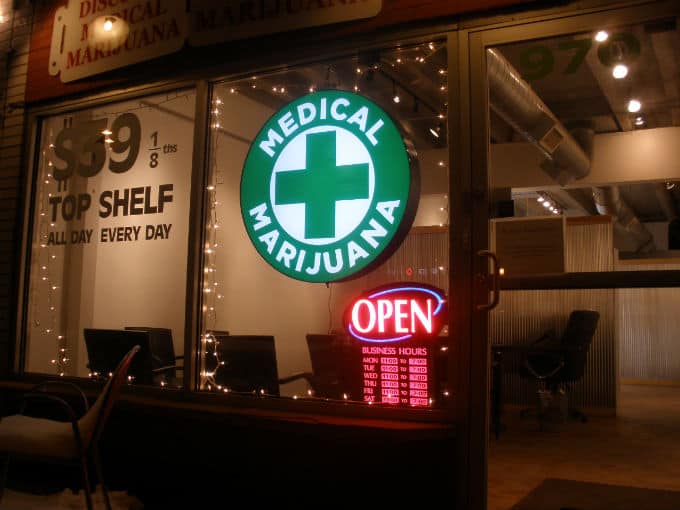 The best place to buy CBD liquid and vapor cartridges is at local dispensaries or at the official producers websites, linked above on each of the CBD oils (here you can see our favourite CBD Vape Cartridges.) 
Local dispensaries are more likely to feature products made by local farmers and businesses, allowing for more transparency with growing standards.
In states and regions with local access, CBD products may also contain a little THC. The combination of THC and CBD is thought to provide the most beneficial effects.
Many dispensaries carry these types of products, and also are more likely to have higher quality control standards than online suppliers.
Our Opinion about CBD Vape Oils in 2020
You might be thinking what we think about CBD Vape oils in 2019, but our opinion of these great products haven't changed a bit. The CBD Vape Oils in all their forms (oil, cartridge, vape pen or whatever) will still be a popular product for the next years because of their convenient, easy-to-use and discreet format, very similar to an e-cigarette.
Vape oils have been a trend and, actually, they're still a trend in this new year.