Not all paths are paved with gold, and Green Roads CBD is proof of that. Their fresh health-centered focus, has been a personal journey for the brand's leaders and the efforts put forth shine in the product they output. Taking the path of a natural 'green road', the brand offers a wide selection of CBD products and is the 'gold-standard' amongst CBD brands. Their dedication and determination towards the natural health benefits of CBD, and transparency with their process is not only award-winning, but fulfilling customer needs too. Let's find out more about Green Roads CBD and how they stand out in the CBD industry today.
Green Roads CBD is a brand that was built personally for health purposes. Two friends teamed up as one struggled with a pain opioid addiction, and curated the CBD brand that is helping thousands of customers with similar issues and beyond.
The company was born in 2012 and is now boasting the title of the largest privately-owned CBD company in the US according to Brightfield Research Group. Their products are available in over 10,000 retail locations as well as their comprehensive web site for direct shipping too. So, who is at the forefront for the growth of the Green Roads CBD brand? We'll learn more about the co-founders of the company, now.
Who Owns Green Roads CBD?
The two friends to begin and lead Green Roads CBD to success, are Laura Baldwin Fuentes RPh and Arby Barroso. Laura was working as a licensed compound pharmacist for over 20 years when family friend Arby Barroso needed a natural cure of his own. After fighting an opioid addiction from an athletic injury past, Arby turned to hemp as a solution. He teamed up with Laura to curate the pure and potent CBD product, that Green Roads still produces today.
And due to their pharmaceutical and health based beginning, Green Roads CBD remains focused on their initial mission. Their pharmacist formulated CBD oils are award winning, and the highest quality in nature.
Their sublingual oils come in a variety of potencies, flavors and sizes to meet a wide-spectrum of their CBD consumers. From daily dose syringes and 100 mg – 3500 mg potency oils to choose from. All boosting a proprietary blend of hemp-derived cannabinoid extracts that is high in bioavailability. Meaning the body can absorb the oil more quickly, delivering fast-acting health benefits better than the rest.
From their quality oil, came Green Roads CBD's next successful product venture. Their line of CBD gummies are THC free and offer just as much variety, too. Green Roads deliver a consistent potency, and sweet and sour taste, no matter the flavor. They also come with customized effects like 'sleepy' or 'relax' for varied consumer needs.
Green Roads CBD Gummies Bears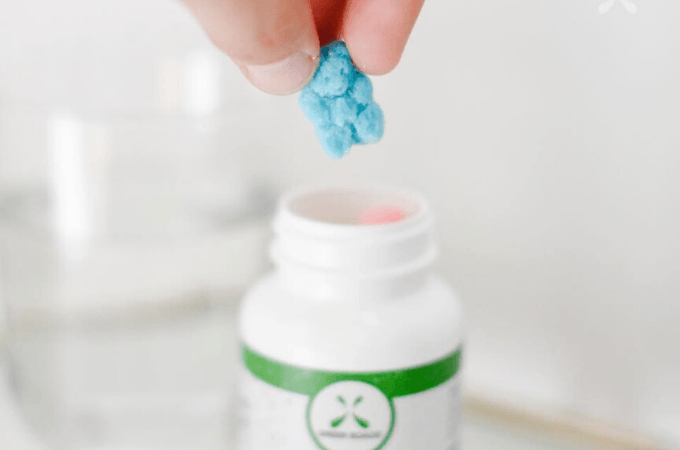 Green Roads CBD Gummie Bears are 10 mg of perfectly potent CBD packed in a deliciously sweet bear. The 'relax' bears come in different flavours and are uniquely sour and sweet with their soothing relief of CBD. The gummies are designed for daily use for wellness benefits.
Green Roads CBD Gummies Froggies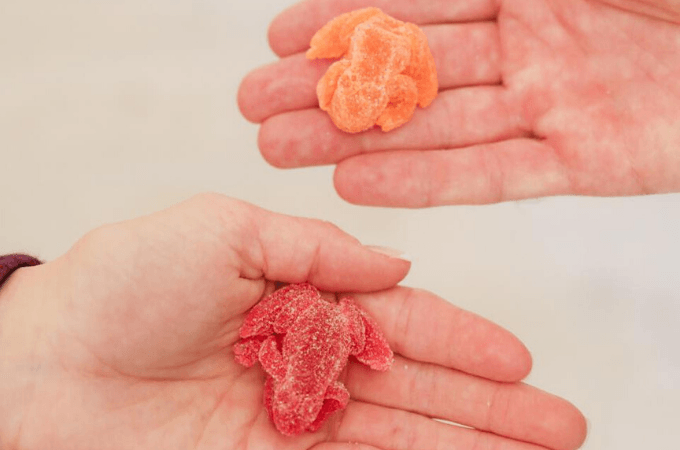 Unlike the classic bear shape, the Green Roads CBD Gummie Froggies are the flagship gummy from the brand. The gummies are made for on-the-go use, and formulated with varied strengths from 25 mg per Froggie to 50 mg for consumer preference. The Froggies come in assorted flavors, and even have a 'sourz' option for those that prefer sour over sweet.
Green Roads CBD Gummies Bites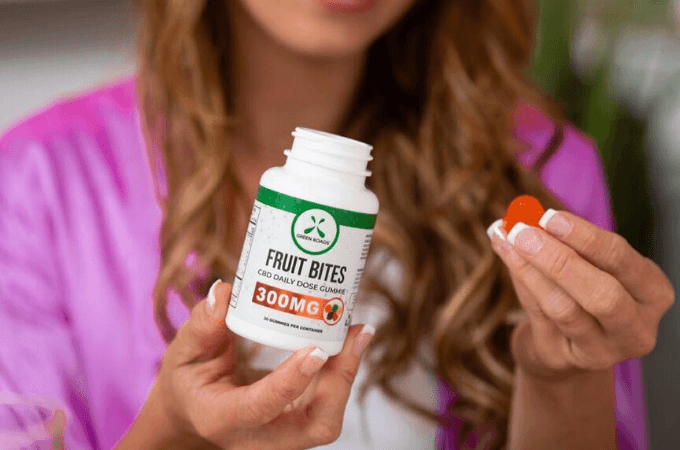 Small fruity bites deliver a potent punch of flavor, in Green Roads CBD Gummy Fruit Bites. Available in Green Apple, Grape, Lemon, Black Cherry, Strawberry and Orange and at 10 mg per bite. The Green Roads CBD Gummy Fruit Bites are ideal for on-the-go and daily use for those reaping the benefits of Green Roads hemp-derived CBD.
The Green Roads topicals have been infused with Green Roads' high quality CBD and a variety of beneficial ingredients for skin relief and treatment. Including mint leaf extract, cucumber, and Vitamin E. The topicals boast potencies of 150 mg – 300 mg in easy to dispense containers. For extra comfort, they've infused the soothing power of 'heat' in their 500 mg heat relief option, too.
Green Roads CBD Muscle and Joint Cream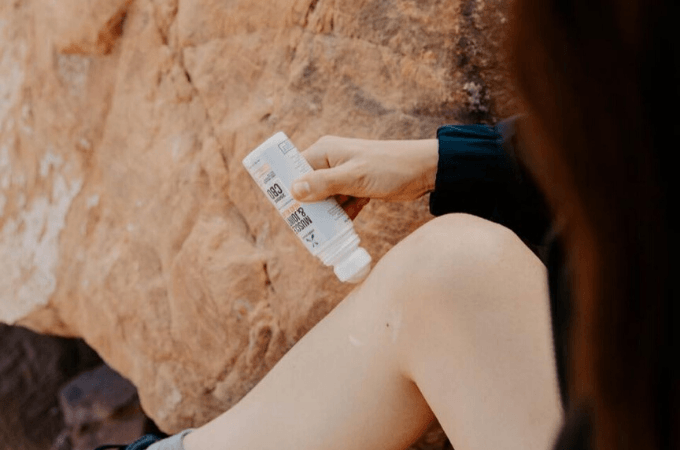 Available in 4 different strengths, and a heat variety, the Green Roads CBD Muscle and Joint cream selection has something for everyone targeting specific areas of discomfort. Choose from 150, 250, 300 or 500 mg or add heat relief for additional alleviation of muscle and joint aches and pains. The Green Roads line of muscle & joint creams are also infused with chamomile extract, and lavender oil for a soothing and therapeutic aroma, too.
Green Roads CBD Skin Cream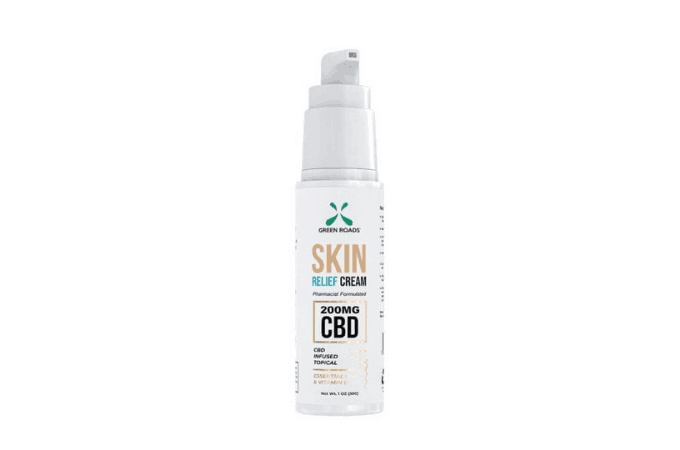 Combining Green Roads high quality CBD with skin soothing ingredients like vitamin E, avocado oil, and other essential oils delivers a new take on skin-care routines. Designed for daily use, the CBD infused cream is formulated for improving overall skin health and appearance.
Why not start your day off with a hot cup of CBD infused coffee? You'll upgrade your daily routine with a jolt of caffeine, and a dose of therapeutic CBD. Green Roads CBD coffee begins with a gourmet blend of columbian ground coffee beans, and provides CBD health benefits with each cup. With a caramel aroma, and sweet aromatic notes, the coffee tastes as good as it will make you feel.
On the flip side, if you're looking to unwind, Green Roads offers a line of soothing CBD teas, too. The chamomile tea is infused with 7mg of CBD for a smooth experience with rich flavors and aromas.
Green Roads latest product line has a new twist…the CBD for Pets line is formulated specifically for your furry friends. The oil blends hemp-derived cannabinoid extracts and MCT oil, to support calmness and an improved well-being for your pet. The CBD for Pets oil is ideal for thunderstorms, stress-inducing trips to the vet or for common aging issues, like hip and joint pains, too. Many pet owners are turning to all natural methods to soothe stressors in their companions, and Green Roads CBD oil for pets delivers in their easy-to-use and infuse pet drops.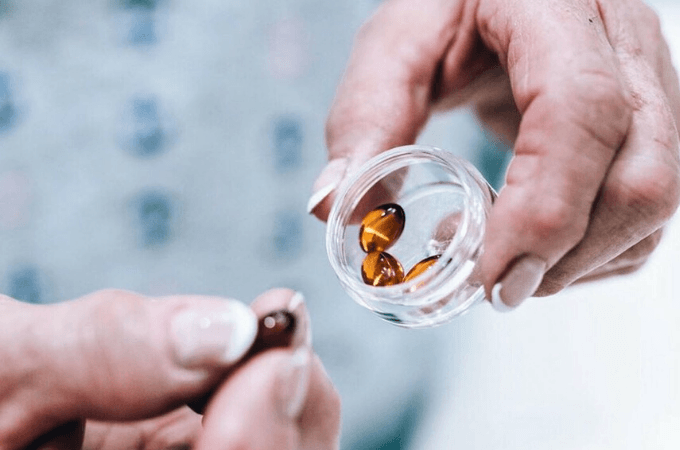 Green Roads CBD capsules are not only award-winning, but their most convenient method to add CBD to consumers routines. Each capsule delivers 25 mg of their high-quality CBD in a consistent and easy to consume portion. Because the CBD capsules are absorbed by the liver, they deliver an extended release of effects for benefits that last longer periods of time. Their capsule varieties include Omega Fish Oil, Vitamin E and pure CBD.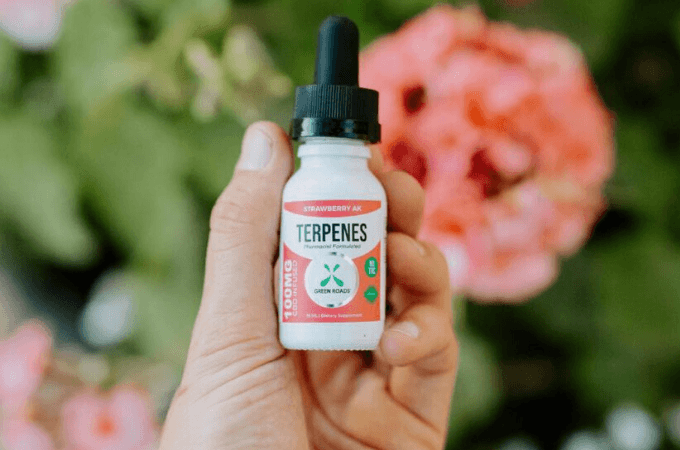 Terpenes are natural compounds found in hemp that provide specific scents or aromas of the plant. They also provide a variety of additional benefits, in addition to CBD. Together, they provide an entourage of deeper effects. The entourage of compounds allow the body to process CBD in a more natural way. So Green Roads has formulated terpene drops to infuse their hemp-derived CBD with potent and tasty terpene flavors, like Pineapple, Strawberry, Blueberry and more.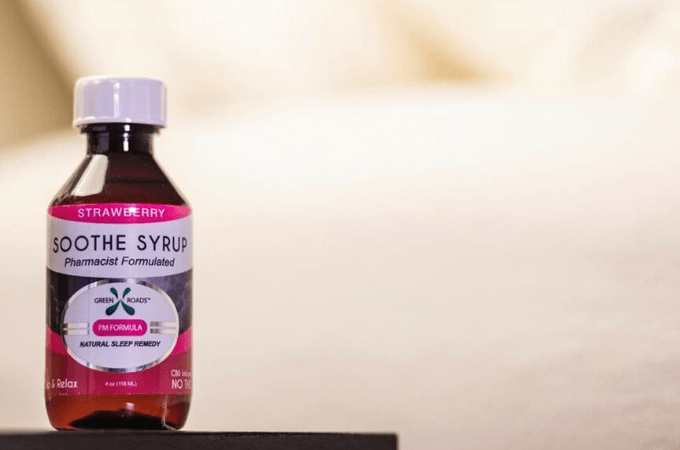 Like popular medicated formulas found on retail shelves, Green Roads has infused their all-natural CBD into a smooth nighttime syrup formula. Their high-quality CBD is blended with natural herbs and melatonin for soothing relief and slumber. The syrups deliver 15 mg of CBD per serving, along with the delicious flavor choices of grape, mango or strawberry.
Green Roads CBD Oil Dosage
The online world of CBD has opened a plethora of reviews from real-time users. So what do these reviews say about Green Roads CBD? To summarize the multiple reviews you can find, they all point to positive results and overall value. Especially for the quality product the reviews make note of. From doctors recommendations to results for conditions like neuropathy and chronic pain, users rave for the results that Green Roads CBD can provide. On the flip side, one draw-back or negative reviews you may be privy to, is the natural taste their hemp derived oils have.
TreArthurue
Best service and best products
Don't hesitate to buy CBD capsules. You are certain to get good service and I have received it for each CBD product I purchased from Green Roads World. The idea of the things they pass on is found in the outcomes also.
AdalbertoMatteson
Completely Best CBD Syrup
Purchase the CBD syrup to get complete relief from pressure and strain. I have been encountering troubling condition in my life as a result of personal issues. I pushed toward many doctors and all suggested overpowering measurements of dozing pills. However, I found CBD syrup onlinne and now I am totally back to life.
RaymundoKeiths
best pain relief
Haven't you started using CBD oil till now for your neck pain? Get it and see the supernatural occurrences in a matter of minutes. My mother has experienced it and we overall are happy to see her relieved from the pain.
DarrickTrapp
wonderful....
A wonderful thing given by a marvelous dealer. This is essentially eminent and I have purchased 25 bottles right now and never experienced any side effects. Outstandingly recommendable to each one of the people who are suffering from pain like me.
EdisonCollaoi
Greatest products!
I have perused such a significant number of reviews about CBD Oil and requested one to use form my chronic headache. Item reached on time with netaly wrapped. I see great change by utilizing this awesome item. I later attempted CBD capsules and both oil and pills work good. We as family decided to buy and utilize this for a peaceful life.
Where to buy Green Roads CBD
Final Thoughts: What We Think About Green Roads CBD
Green Roads CBD is as high in quality, as it is in transparency and actual results for its' consumers. Their unique pharmacist formulated products deliver on health benefits, with fair pricing and lab testing to ensure you're consuming a safe and trusted CBD good. But above all, their wide selection of CBD products reigns supreme. From pets, to capsules, gummies, creams, syrups and even coffee…if you want a quality CBD infused product, Green Roads CBD is a top-notch brand to turn to.