$30 OFF IN YOUR FIRST PURCHASE
Weed delivery is one of the greatest inventions since, well… weed, but that doesn't change the fact that smoking marijuana can become a costly hobby, especially when someone is delivering it right to your doorstep. However, that doesn't mean that for some cannabis consumers, weed delivery is a necessity due to accessibility or time restrictions that make it difficult to get to a dispensary after work. So what do you do when you need your weed delivered but don't want to pay an arm and a leg?
Good news! We've got you covered with some awesome discount deals you can use with eaze, a marijuana delivery company with some of the best coupons available for saving some cash on your stash. Hail Mary Jane has partnered up with eaze to offer you some exclusive deals, which we will go over in this post: eaze coupons for existing patients, eaze coupons for new customer, for veterans, for CBD, etcetera.
If you haven't heard of them, eaze is a delivery company in California boasting a 20-minute delivery time, so to say: legal weed in California in the blink of an eye. If you're over 18, it's one of the most effective ways to get your weed without having to get in the car.
eaze Promo Codes Available
Eaze always has promo codes that are changing, so be sure to bookmark this post for reference to see what kinds of deals you can get on your order.
If you order your eaze through Giving Assistant, you can get $60 off in any purchase, which they will credit to your account. This is a great deal when you're first joining Giving Assistant, so you know you're joining and definitely getting at least something back.
From time to time, you'll see some eaze promo code $5 OFF, which it isn't a great discount but, it can surely make a difference, you know… With that eaze promo code $5 you can buy your usual goodies and have a pre-roll for just $2!
Eaze also offers coupons through Giving Assistant for first-time patients, like 20% off your first order if you're a new customer. Some coupons will change on a monthly rotation, but the 20% off coupons are pretty much always available. Bottom line – you're probably going to save 20% whenever you place an order, although it's always important to check back to see what kind of deals they're currently offering.
Besides, you can also wait until eaze sales. We know that cannabis sometimes (if not always) is an essential product, but if you have stored some weed in the past and you can wait until they offer more than an eaze $20 OFF so you can use both offers at a time, it'll be a win-win!
How To Use An eaze Discount Code
Using an eaze discount code through Giving Assistant is simple. Here is how can use our eaze promo codes to save on your next weed delivery order:
Copy the eaze promo code to your computer clipboard.
Click in the link "reveal deal" or "show code" for the offer you would like to redeem.
Choose your weed or cannabis product from the website you're redirected to.
Once you have chosen your products, go to your zip code and look for the dispensaries that currently sell the product you want to purchase.
After filling out the requested information, paste the eaze promo code into the "Coupon Code" window.
You will then see the offer applied upon checkout as your purchase will be qualified by the website.
Click "Proceed to Checkout" and that's it! Your order is complete and all you have to do is wait for your delivery to show up.
In some cases, you might stumble upon an expired Eaze discount code. These have either been removed by EAZE and are no longer valid, or they've been downvoted by so many people that they're listed as unavailable even though it might actually still work. It can never hurt to try when you're hoping to save some green.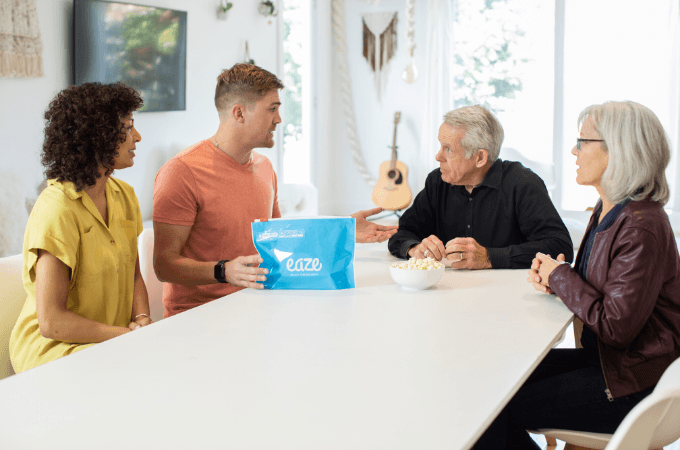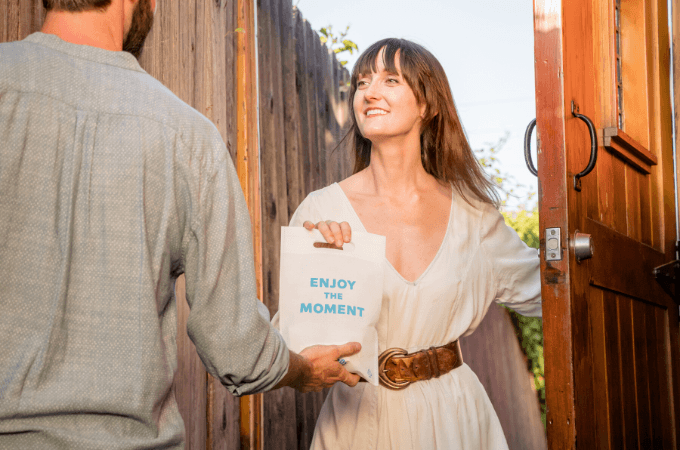 You can also get more discounts by sharing your smoke with family and friends. Your friends and family will also be able to use your EAZE code, and not only they get the discount, but you will also get more discounts on your next purchase. Then, you and your loved ones will enjoy cannabis in every existing ways to smoke weed (vape, smoke, eat…) at the best price possible.
How to get eaze Promo Codes
The easiest way to find new eaze promo codes is by bookmarking this article so you can reference it and check for updates whenever you're ready to shop. Giving Assistant is where you'll find them most often and sometimes with a rotation of monthly deals, but you can also call a representative for EAZE to find out if they have any other active coupons at the moment, or subscribe to their Newsletter to be the first one to know the offers of the week. 
How To Get An eaze Wellness Coupon?
First of all, what is an eaze wellness coupon? Well, Eaze Wellness is the branch responsible of eaze's CBD deliveries; so, this coupons can be used to get discounts every time you buy something CBD-based from the platform.
And, what type of eaze wellness coupon can i get? In fact, you can use the same eaze coupon you used to buy you THC goodies (for example, the eaze coupon code you get by singing up). But, if you are a veteran, you can also get an extra 25% OFF by sending them an email proving your veteran status. 
eaze Promo Codes For Existing Patients
eaze is not one of those companies that only give coupons, freebies, and deals to new customers. If you're an existing patient, you're just as likely to get some money off your order when you purchase through eaze as you were when you first started consuming cannabis. Yes, those famous 'eaze promo codes for existing patients' actually exists, they're not a myth!
If you're one of those loyal customers, you may have one of those eaze promo codes for existing patients on your inbox, or maybe they got lost in spam… 
If that happened, don't worry! You, as an existing patient, can check back on this post for new codes through Giving Assistant, which often has $20 off deals for both new and existing patients.
If you've never used eaze marijuana delivery before, you're in for quite the treat. Eaze is basically the Uber or Lyft for the weed industry. All you do is order online from your favorite local dispensaries, and an eaze driver will be responsible for going to the dispensary and delivering the product right to your doorstep. This is hugely beneficial for customers who have mobility issues and find it challenging to make it to the dispensary, or those who are so busy that getting to the dispensaries during business hours feels almost impossible.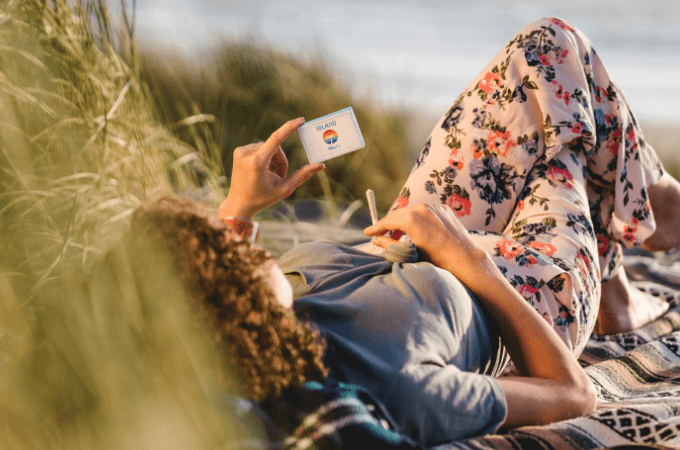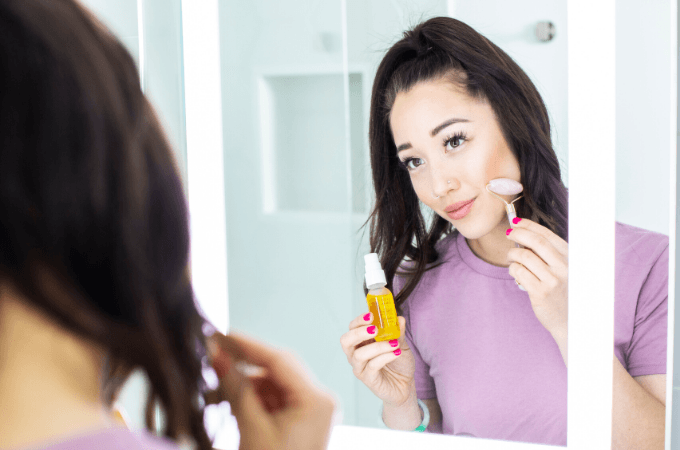 Eaze is an efficient marijuana delivery service that delivers your weed to you at the same price that you get at the dispensary. It works with a wide array of dispensaries in the California region that allow you to choose from a great selection of marijuana, with coupon codes to make it even more incentivizing. With eaze, all your medical marijuana accessibility problems are solved and you never have to worry about making it to the dispensary or going bankrupt on delivery fees again.
And the most surprising thing it's that the Eaze delivery isn't free. So, if you compare it with other platforms or dispensaries, you actually will get high-quality products at the best prices. The eaze weed delivery usually costs around $8 dollars, but it will depend on the area you live. And, yes, the possibility of getting an eaze free delivery exists, but it isn't very common to find that offer, but that's why those eaze 20 OFF coupons are so valuable!   
Cities with eaze Operations
Eaze offers marijuana delivery services to customers in San Diego, San Francisco, and Los Angeles, with the best deals available anywhere in the state. As marijuana goes mainstream you might find eaze accommodating more areas and regions, but right now you're going to have to be in San Francisco, LA, or San Diego if you want their delivery deals.
If you've ever wanted to have your marijuana delivered, what are you waiting for? Give our eaze coupon codes a try today and see what kind of deals are in store for you.
Eaze delivery has the best deals on the market so be sure to use them, while they are still available. In fact, you can start right now with their '$ 30 OFF first order' eaze offer!