With cannabis legalization taking the country and world by storm, CBD oil has skyrocketed in popularity over the last couple of years, with CBD vape juice hitting the market as a particularly intriguing method of consumption. With CBD vape juice, you can use your cannabis concentrate vaporizer to get your daily dose of CBD just like you would with any other vape liquid. It's a faster way to get the effects working, so you can add a puff of vape juice to your CBD routine whenever you need fast relief.
Here's everything you need to know about how CBD vape juice works and where to buy some for yourself.
CBD vape juice is simply CBD oil that has been formulated to consume through a vaporizer rather than a traditional CBD oil that you would consume from a bottle by dropping under the tongue. You've probably seen it referred to as vape juice, vape oil, e-juice, and e-liquid, and for the most part, all of those terms are used interchangeably. Both types of oils are typically made through a supercritical CO2 extraction method, which is the cleanest, purest way to extract CBD without the use of butane, alcohol, or other solvents. One quick way to suss out a quality brand is to check their extraction method – if it's CO2, that's a step in the right direction.
In order for CBD oil to go from its regular form to a vape-ready formula, it needs to be thinned out in order to reduce the viscosity. This is typically done by adding either Propylene Glycol or Vegetable Glycerin to the mix, both of which are thinning agents that make it easier to warm up under the vape pen coils. Some companies and DIY oil makers prefer one additive over the other, while some use both in order to maximize the effects of their product. Most vape juices only contain the cannabis oil, VG or PG, plus additional flavors if you're buying a flavored vape.
Pure CBD vape juice will not contain nicotine or get you high, as it should contain less than 0.03% THC, which is something you'll definitely want to confirm if you plan on taking a drug test anytime soon.
What Does CBD Vape Juice Do?
If you've ever tried to buy CBD online, you've probably found that there are hundreds of brands available at all price points. It can be overwhelming when you first start to dive in, so we recommend starting with these 3 high-quality, trusted brands.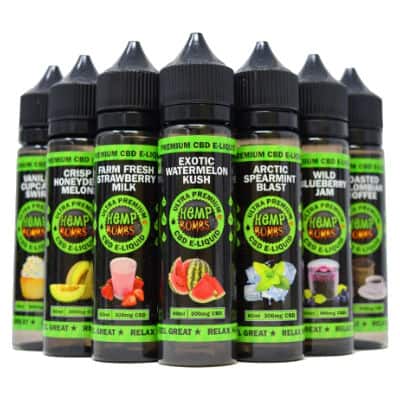 Hemp Bombs sells CBD vape juice in potencies ranging from 300mg to 4000mg of CBD per bottle, so you're sure to find something that is strong enough for your needs. Hemp Bombs CBD vapes have multiple flavors available as well, and everything is sourced from high-quality hemp using CO2 extraction for a premium therapeutic experience. They have combo packs and deals so if you find yourself vaping your CBD quite frequently, you can save money while loading up on your favorites.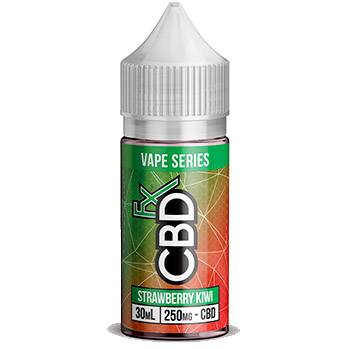 CBDfx's vape juices are perfect if you want full control over your dose of CBD that is easily customizable depending on your needs. They use a proprietary blend of both vegetable glycerin and propylene glycol for the smoothest hits of vapor with every draw, and their staff of "flavor experts" work hard to come up with delicious flavors like fresh watermelon and sweet strawberry milk. All of their juices are blended with an organic, full-spectrum CBD, so you'll get all the benefits of hemp's cannabinoids, terpenes, and flavonoids. If you want to know more about this product, you can also read our CBD Fx vape juice review.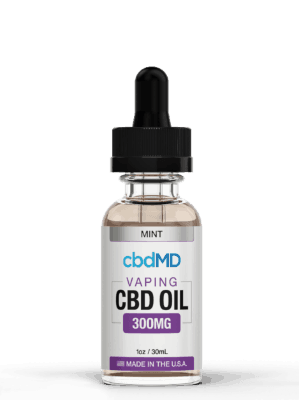 Our new favorite brand, CBDmd has some great vape juices on its website. Ranging from 300 to 3000mg of CBD on each bottle, the American based brand offers grade-A Premium CBD grown and processed in the US. You can choose between 3 flavors: vanilla, mint, and orange; the three of them all-natural extracts mixed. If you want to know more about this brand, read our cbdMD review.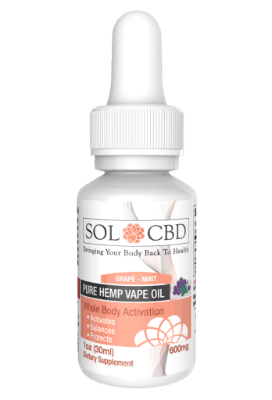 Sol CBD's vape juice comes in a delicious grape and mint flavor. Each full-spectrum bottle contains 10mg of CBD, and you can see all of their lab testing information on their website. They even have a 60-day money back guarantee for anyone who is skeptical about whether or not CBD will work for them.
How To Use CBD Vape Juice?
To use CBD vape juice properly, you need a pen vaporizer. There are a few types of vaporizer pens on the market today, but all you'll need is one with refillable capabilities. All vapes have four components – an atomizer (heat method), battery, chamber and mouthpiece. To use CBD vape juice, you'll put the liquid you choose into the chamber for heating. From there – you'll puff your way to receiving almost instant CBD benefits. When vaping CBD, effects set in quicker due to their absorption through the lungs into the bloodstream.
Best Temperature To Vape CBD Juice
What is the difference between CBD Vape oil and CBD Vape Juice?
CBD vape oil and CBD vape juice are essentially the same thing. You've probably also seen names like e-juice and e-liquid, which also refers to the same type of liquid that has been formulated for vaporizing.
The important difference to remember here is not between names, but between what constitutes a CBD oil for consuming orally versus one designed for vaping. As we said before, vaping oils have additives like Propylene Glycol or Vegetable Glycerin, which thin them out and create a substance that is appropriate for your vaporizer. This substance starts off as the CBD oil you would ingest orally, but if you were to put a standard bottle of CBD oil in your vaporizer it would not be effective and you'd likely damage your vape and burn yourself. On the flip side, if you were to put vape oil drops under your tongue, it would not give you the same effectiveness as a regular CBD oil. For this reason, ALWAYS make sure that what you are buying and its intended purpose is clear. If it just says CBD oil, that's designed for oral consumption. If it says CBD vape oil, vape juice, e-liquid, or e-juice, that is appropriate for use with your vaporizer. Most brands make this distinction very clear, but it's always important to know your lingo and do your homework before you go shopping.
What is Full Spectrum CBD Vape Juice?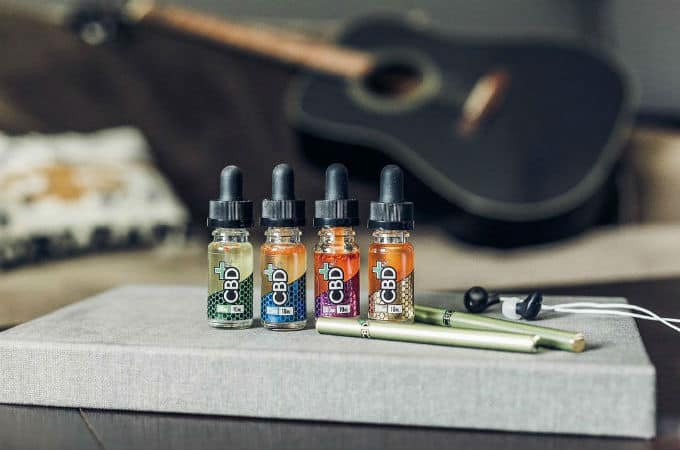 Another thing you'll find in different CBD products is that some are labeled full-spectrum CBD vape juice while others say they are made with CBD isolate. This is another important distinction to know so you can choose a product that is right for you.
Full-spectrum CBD vape juice is made with CBD oil that still contains all the additional components of the cannabis plant including terpenes, flavonoids, and other cannabinoids like CBG and CBN. Research has shown that the benefit to keeping all of these components in the oil is that they work together to produce an "entourage effect" that increases the effectiveness of the cannabinoids when they reduce inflammation and pain.
CBD isolate, on the other hand, is pure CBD that has been fully extracted from all other plant materials including the flavonoids and terpenes. CBD isolate comes in a fine powder that can be easily mixed with other oils, foods, or stirred into beverages. It can even be used in certain vaporizers. Some companies use CBD isolate because it is a quick and easy way to get CBD into their product and tout its high levels of cannabidiol, but it does not have all the benefits of the full plant spectrum. The benefit of CBD isolate is that if you make your own products or want to add a certain amount of CBD to the vape juice you blend yourself, it's easy to add a couple milligrams of CBD isolate powder into your oil and maintain full control of your dose.
Where To Buy CBD Vape Juice?
If you live in a state where recreational marijuana is legal, you won't have a hard time finding CBD vape juice at your local dispensary. If you live in a state where only medical marijuana is legal, you will also be able to find it at your local dispensary, but you will have to have a medical marijuana card first. If you live in a state with no recreational or medical marijuana laws, you won't be able to find it in-store, unfortunately. However, regardless of where you live, you can purchase CBD vape juice online that can be legally shipped to all 50 states. All of the companies we recommended above – Hemp Bombs, SolCBD, and CBDfx have affordable shipping options that deliver right to your doorstep.
How To Make CBD Vape Juice?
To make your own CBD vape juice, first you'll need CBD isolate. From there, you'll need either Vegetable Glycerin or Propylene Glycol, and supplies like a 30ml glass bottle, needle syringe and flavoring if you choose. With a few easy steps, you'll be on your way to creating your own CBD vape juice. To find out how, here is the easiest method and guide we found to follow.
How Much CBD Should I Add To Vape Juice?
Another method to vape your CBD is to add CBD in oil form to existing vape juice. If you're choosing this method, a 1:1 ratio is the standard recommendation. But some say that a 2:3 oil to vape juice ratio works better. Either way, you'll have a mix of vape juice and CBD for your vaping pleasure.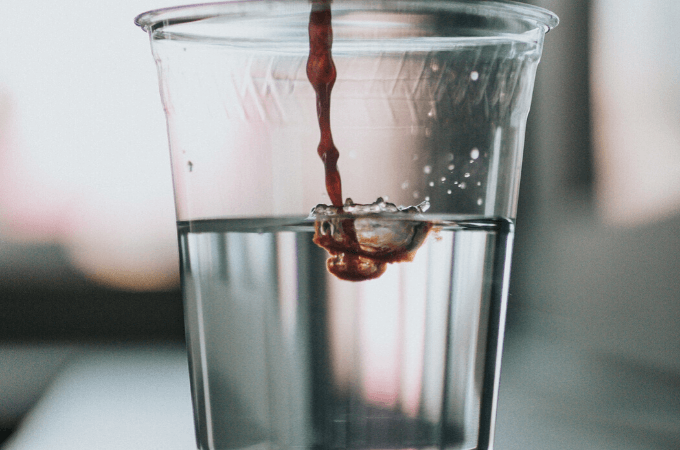 To blend your CBD oil with vape juice, all you'll need to do is heat and mix. The easiest way to do so is in the microwave on a low (defrost) setting. Begin heating your oil and vape juice mix for 90 seconds. Increasing and repeating by 10 seconds, until the infusion is complete and the oil is fully mixed into the juice. If you prefer to go stovetop, you can do so, too. Create a double boiler and place the oil and vape juice in a bowl over low boiling heat. Stir, until mixed and add to your vape chamber or vape cartridge pen.