THC is the primary intoxicant found in the cannabis plant. Its long name is tetrahydrocannabinol, and it's the molecule responsible for the plant's psychoactive "high." But, THC is far more than a recreational substance. THC, along with other cannabis compounds, have legitimate medical uses. One of the most important? THC for pain. Although, the cannabis compound still isn't recognized as a medicine
How Does THC For Pain Work?
Let's be honest—there's a lot doctor's and scientists still don't know about cannabis and pain. Pain is one of the most common reasons consumers seek out a medical cannabis authorization, but medical cannabis itself still sits in a gray area of the law in most countries. These legal restrictions make it difficult for doctors and scientists to perform clinical trials and sufficiently study the cannabis plant.
However, we do know some of the basics. THC mimics neurotransmitters that the human body produces naturally. A neurotransmitter is a chemical compound that influences the flow of electricity among nerve cells. In this case, THC mimics special neurotransmitters called endocannabinoids, which help calm the electrical impulses caused by stress and pain.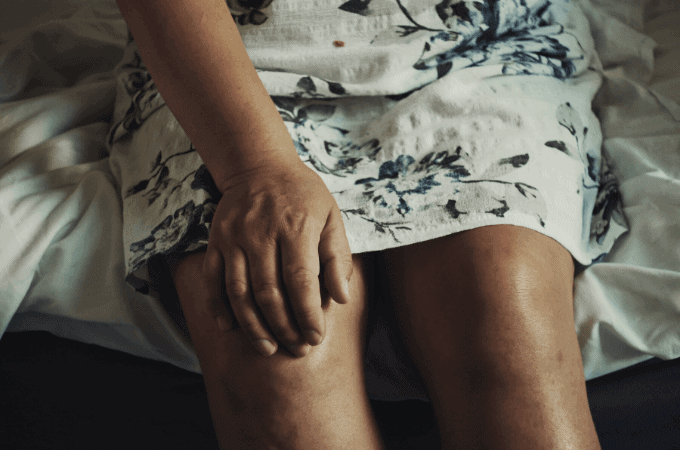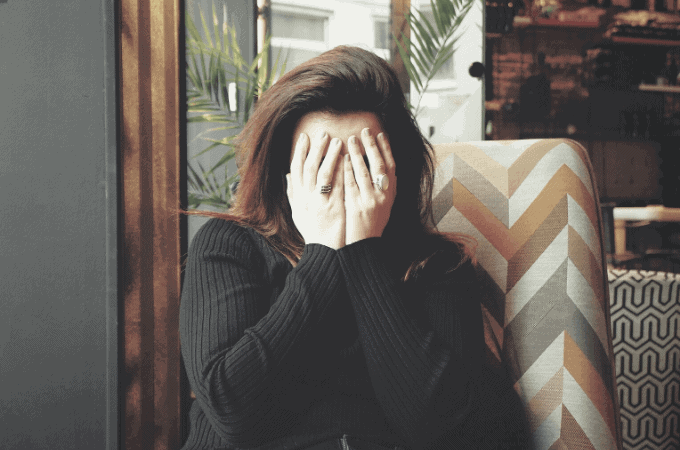 But, it's important to mention that endocannabinoids can do a lot more than influence the nervous system. Endocannabinoids themselves influence much more than nerve cells. The same molecules are used by cells of the immune system and hormonal (endocrine) system, and they can also be found in the skin and in organ tissues. While chemical compounds in the plant may affect how you experience pain, they can also influence inflammation and the stress response to pain in numerous ways.
Best THC For Pain Products
Cannabis has a long history as a pain reliever. Historians suggest that the plant was used by numerous cultures in poultices, salves, and other preparations to manage pain. Modern studies have somewhat corroborated these historical facts.
In their 2017 report on the "Health Effects of Cannabis," the National Academies of Science found that "patients who were treated with cannabis or cannabinoids were more likely to experience a reduction in pain symptoms." In the time since then, researchers further explored the effectiveness of cannabis in cancer-related pain, with positive results in many cases.
However, searching for the best THC products for pain is a controversial task.
The cannabis compound is not approved by the FDA or any health authority as a pain treatment. The anecdotal evidence for cannabis as a pain reliever is often overwhelming, but cannabis companies cannot market their products for pain. Why? Pain is considered a medical condition, and while emerging science often supports cannabis for pain, the plant hasn't been legally declared as a medicine. So, whether or not you take cannabis for pain and how is almost entirely up to you as a consumer.
Many people use THC oil for pain. But, there are a variety of different types of oil to choose from, including oil tinctures, topical oils, cannabis concentrates, and vape oil. The THC vape pen is one of the most popular cannabis products on the market. THC cartridges are filled with oil extracted from the cannabis plant. This inhalable form of cannabis is fast-acting and produces a near-immediate effect. Here are some of the most popular vape pens on the market: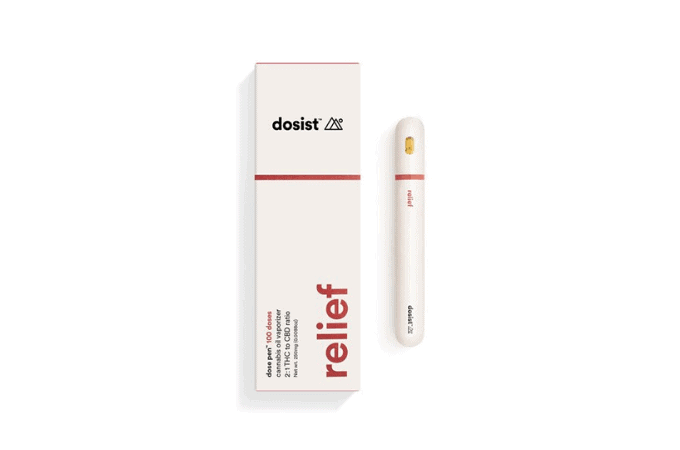 Dosist is a cannabis brand that's earned substantial name recognition across the U.S. and Canada. Not only does the Dosist Vape Pen feature a sleek and innovative design, but it offers metered dosing, which makes it easy to tell how much cannabis you're consuming. Consumers can also choose between products that contain unique cannabinoid ratios, specially formulated for specific moods and times of day.
Gold Drop 24K THC Vape Pen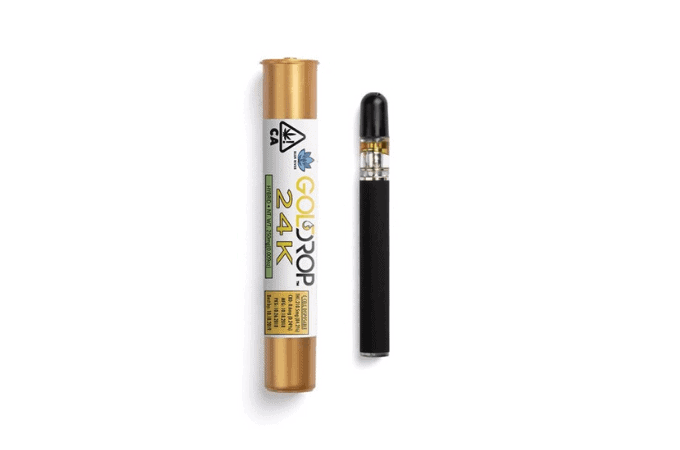 California residents have access to award-winning Gold Drop products. The Gold Drop Vape Pen is filled with high-quality cannabis distillate, which is one of the purest types of cannabis extraction. A distillate is cannabis concentrated that has been processed to remove almost all chemical components except for active cannabinoids. GoldDrop adds complementary botanical terpenes back into vape pens for a flavorful and synergistic experience.
Cherry Lime Heavy Hitters THC Vape Pen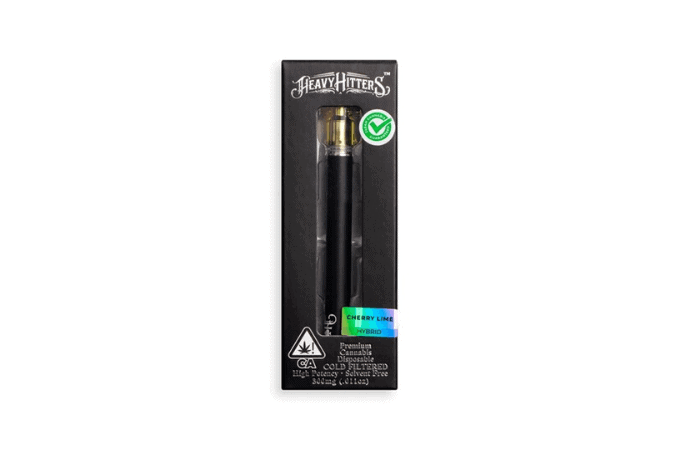 As the name suggests, Heavy Hitters prides itself on potent cannabis products. The Heavy Hitters Vape Pen features some unusual perks. Its design includes an all-ceramic core, with an added ceramic coating. This inert material is heat-safe and vaporizes your oil without producing a burnt flavor. (For a sweet and tangy twist on a hot day, check out their Cherry Lime flavor).
Unlike inhaled cannabis, edibles tend to last longer and produce a stronger experience. A common word of advice for novice consumers: start low, go slow, and keep your dosage as low as possible.
Petra Pineapple THC Candy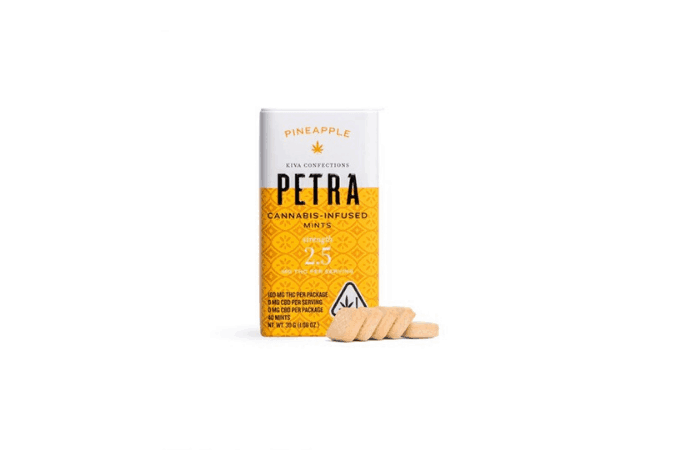 Tangy, tasty, and a little sweet, these Petra Pineapple Mints are a fun low-dose treats. Kiva Confections is a widely recognized brand in the cannabis space and its products have earned a glowing reputation for their reliability and quality. Normally, THC candy can be difficult to dose. But, these 2.5-milligram treats are modest enough for even novice consumers.
PLUS Black Cherry THC Candy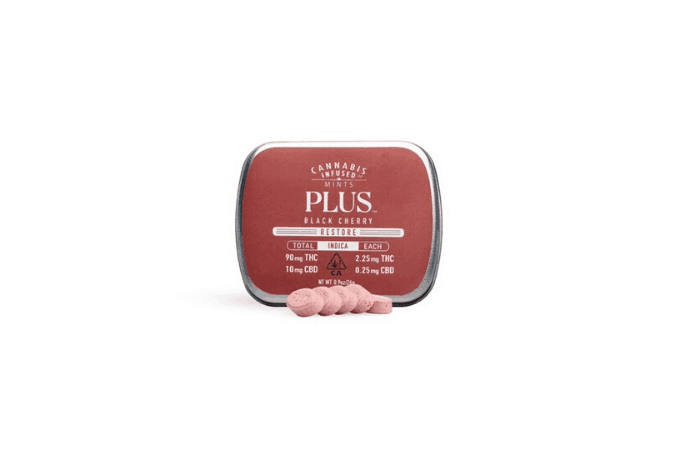 Plus Products Black Cherry THC candy features a little THC and a smidge of CBD. Each flavorful mint features 2.25 milligrams of THC and 0.25 milligrams of CBD. The unique Unwind formula is formulated to help you relax and find ease when you need it most.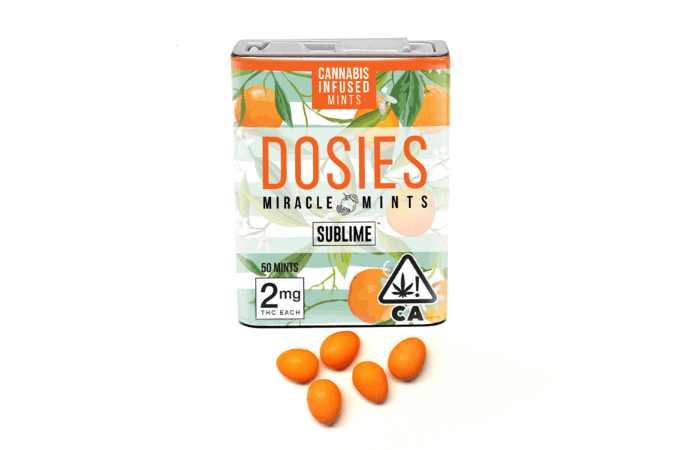 Sweet, smooth, and flavorful Sublime Dosies offer a fun way to microdose. Each THC candy features a mere 2 milligrams of THC, which is low enough to be able to use without a strong intoxication. Each pack contains 50 candies. Choose between bright Cara Cara Orange or Blue Raspberry flavors.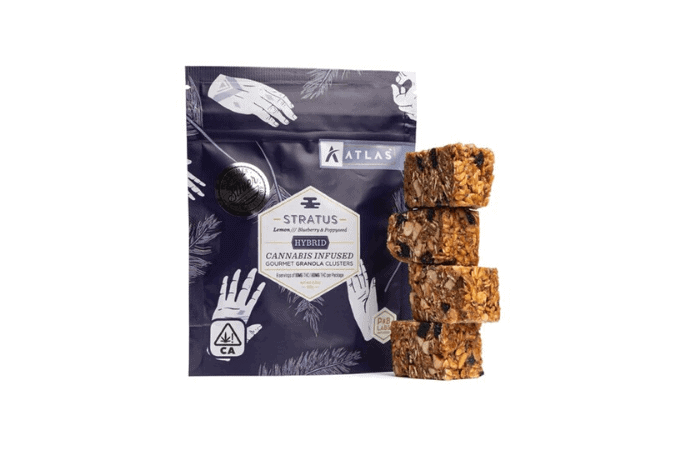 The world of cannabis edibles is dominated by candies. But, Atlas Edibles offers something a little different—granola. Their Cannabis-infused granola clusters come in four distinct flavors: Ember, Stratus, Nimbus, and Origin. Unlike most of the THC edibles on this list, Atlas Granola Clusters can be quite strong. An entire cluster contains up to 20 milligrams of THC, making them particularly potent. So, eat mindfully!
Kiva Confections Petra Tart Cherry Mints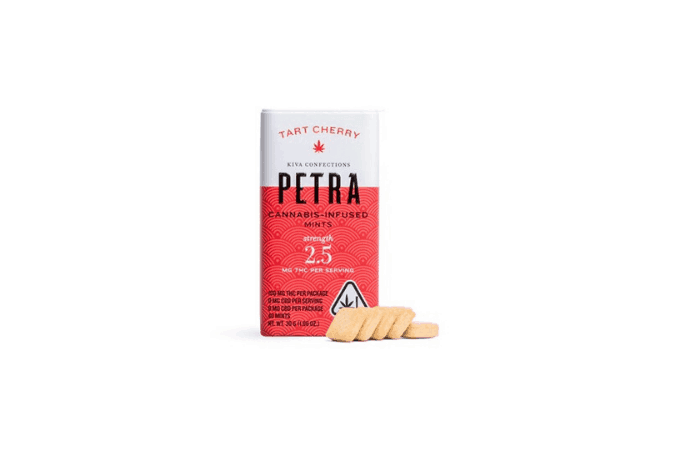 Get ready to pucker up. Kiva Confections Petra Tart Cherry Mints are a tangy alternative to their sugary sweet Pineapple flavor. This tasty 2.5-milligram mint is sugar-free, vegan, and is mild enough for cannabis beginners and veterans alike. These discrete mints are great to have on-hand in your purse or a pocket.
Taking THC or cannabis oil in pill form is one of the easiest and most discreet ways to consume the plant. THC pills for pain will last longer than an inhaled product, are easier to dose, and may provide a stronger experience than a vape pen.
Absolute Xtracts THC Soft Gels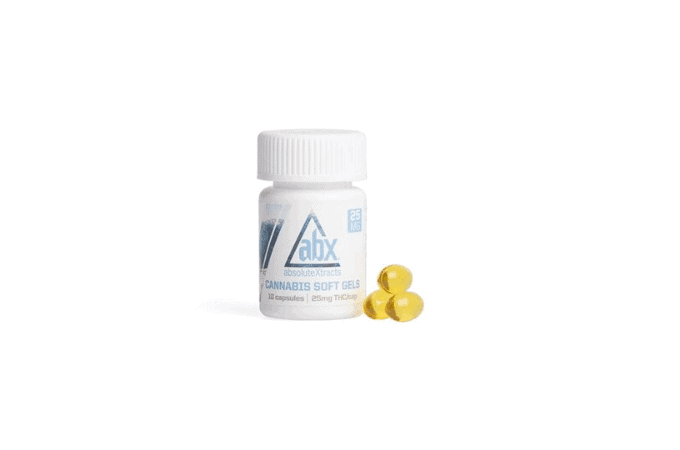 A softgel is a capsule filled with cannabis oil and AbsoluteXtracts softgels happen to be filled with a lot of it. Well, depending on what dose you choose, at least. You can choose between 10, 25, 50, 75, and 100-milligram capsules, all of which will produce potent cannabis effects. These capsules are recommended for veteran medical cannabis patients, who are comfortable with a long-lasting experience.
THC topicals are perhaps among the most underrated cannabis products on the market. Topicals do not cause intoxication, which is why so many consumers like THC cream for pain. Topical THC cream for pain works in localized areas to ease surface-level discomfort in the skin and underlying tissues. Some consumers find that they're also helpful for relieving muscle and joint pain. Either way, topicals are great products for anyone interested in exploring cannabis without intoxication.
Om Edibles Rose Geranium Bath & Body Oil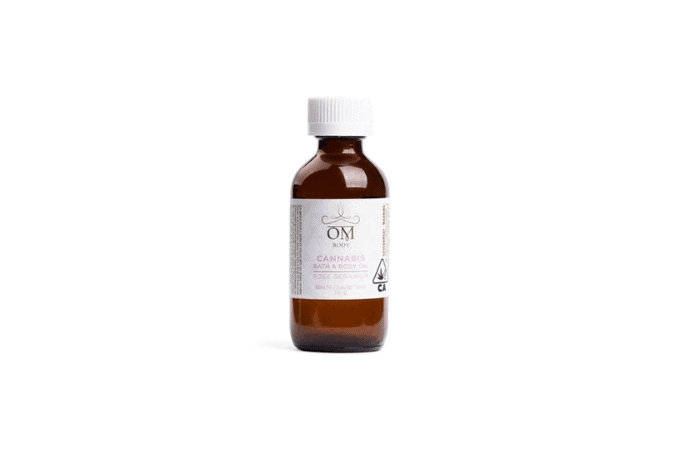 Om Edibles created this luxurious Geranium Bath & Body Oil out of apricot, avocado, jojoba, and argan oils. Of course, it contains a notable amount of cannabis oil as well. This floral and spirited topical is an Emerald Cup winner. It features 100 milligrams of THC and 25 milligrams of CBD per two-ounce bottle. Use it after a bath or share with a partner for a truly nourishing experience.
THC for Pain Relief: When and How Can I Use it?
Medical cannabis for pain is not a "one size fits all" solution. Pain is treated differently in every person. No two people, regardless of whether or not they suffer from the same ailment, should have the exact same treatment. Using THC for pain relief may seem straight forward, but that's not always the case.
Scientists are still researching the effectiveness of cannabis for pain, and they've made many new discoveries since the discovery of THC in the 1960s. While the herb has a long-held place as one of the most valuable medicinal plants in human history, modern science revealed that variables like dosage, pain type, and cannabis type influence cannabis's effect on pain.
For example, cannabis may be more helpful for chronic pain than acute pain. A tiny 2007 study found that THC at low to medium dosages was effective in easing acute pain, ut patients became more sensitive to pain with higher doses of THC. Over a decade later, another study published in Patient Safety in Surgery had a similar finding; cannabis-consuming patients were more sensitive to pain and required more narcotics after acute traumatic injury.
Combining THC with other cannabinoids may also make it more effective for pain, according to current understanding. As does access cannabis from medical dispensaries, rather than purchasing potentially low-quality and unregulated products off of the street.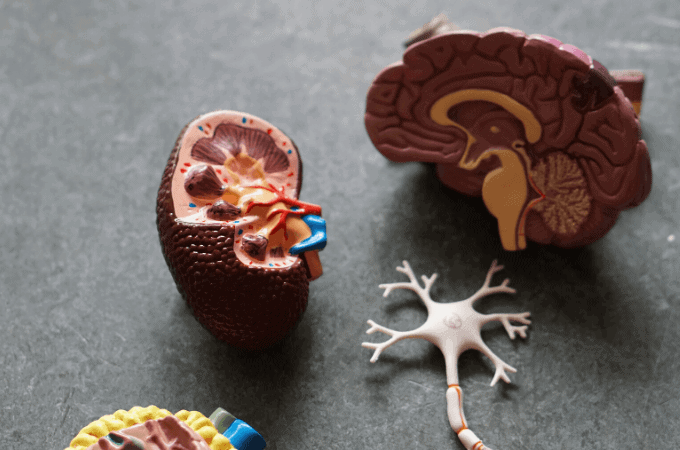 First, it's important to talk to a doctor before using cannabis to treat nerve (neuropathic) pain, especially if you already take medication. Neuropathic pain is a major area of study in cannabis research. Already, a cannabis-based drug is available to multiple sclerosis patients in some countries, who suffer from pain and spasticity caused by the neurodegenerative disease. The medicine in question is an oral spray that contains an even mixture of THC and CBD. But, the spray hasn't been thoroughly tested in patients with other types of nerve pain or neurodegenerative issues.
Sill, patients who receive a medical cannabis recommendation because of nerve pain may be able to access similar cannabis medicines from local dispensaries. There, budtenders or medical cannabis consultants often help consumers develop care plans that are best-suited to each individual.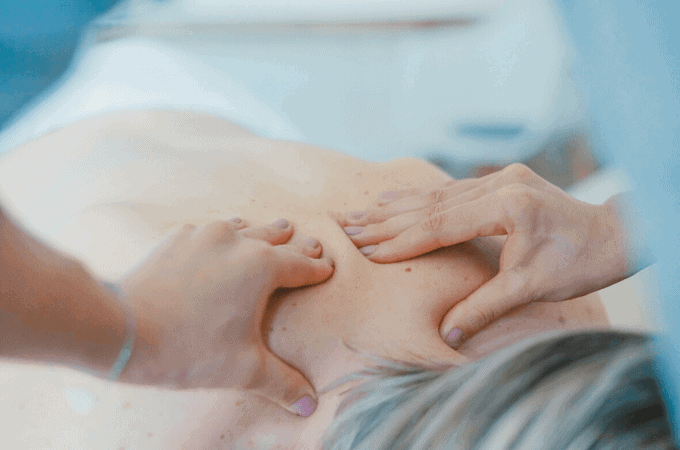 Using medical cannabis for pain always requires experimentation. THC cream for back pain is a potential option beloved by medical cannabis patients. THC cream may ease surface-level inflammation and tension. Supplementing with THC pills for pain may also be an option for prolonged effects at night or during the day, as would experimenting with THC combined with other cannabinoids like CBD. But, as with any medicine, there are no guarantees. Talk with a cannabis care provider or medical professional first, especially if you already take prescription medicines.
CBD or THC For Back Pain: Which Is Better?
Every person responds differently to cannabis. While some people may find comfort with a CBD topical, others may prefer a THC-dominant product. With cannabis, everything is a personal experiment. There's no definitive science out there to say that one product works effectively for pain. So, it's really all up to you, the consumer, to decide what works best.
Early research, however, may offer a nudge in the right direction. It's fairly well-established that THC and CBD work synergistically with one another. CBD is endowed with anti-inflammatory properties, while THC is expected to have a more profound impact on pain. Taken together, the two cannabis compounds may work more effectively to manage pain. Research on the interactions between the two, however, is still limited.