THC vape pens are one of the most popular ways to get high without the smell or smoke of dried herb. Most dispensaries and cannabis brands have their products for sale in the form of a vape, so if you live in a medical or recreational state and you've ever wanted to vape THC, chances are you won't have to go far to find a quality THC vape pen.
Before buying your first product, it's important to know what THC vape pens are and how they work. Keep reading to learn everything you need to know.
There are a couple of different types of THC vape pens that you can purchase: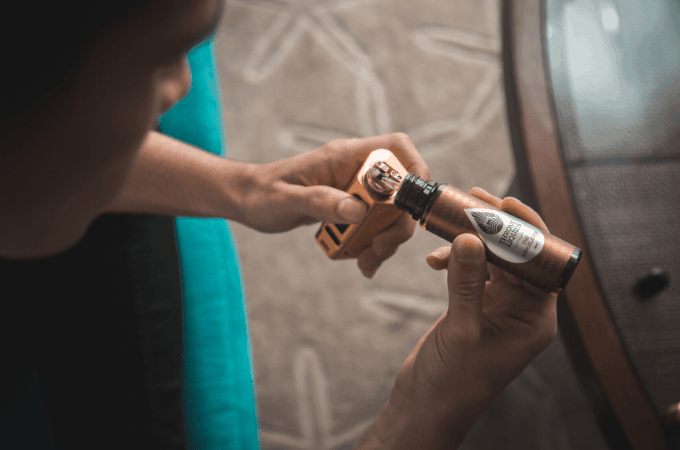 Vape Pen (device)
A vape pen is a battery-operated pen in which you can vape your favourite THC Juice. These pens typically contain a 501 thread battery that attaches to most standard vape cartridges. Vape pens can range anywhere from $10 to $100 or more.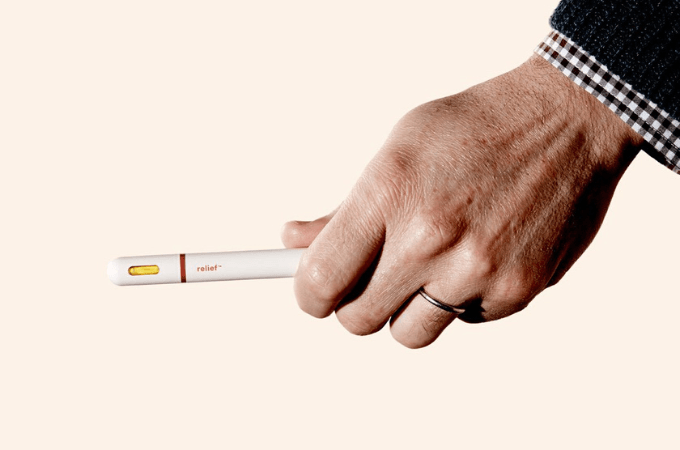 Disposable THC Vape Pen
Disposable vape pens are single-use pens that contain the THC oil inside the pen. These are not refillable so once the pen is empty, that's it.
THC Vape Pen with cartridges
Some THC vape pens come with the pen and cartridge, but you can swap out the cartridge with a new one once it's empty, so it's not disposable.
There are hundreds of brands that make THC vape pens, and not all are created equal. Below are some of our favorite tried and true THC vape pens, which you can look for at your local dispensary or order for delivery via the Eaze app.
Oil vape pens are designed to use with THC oil, which is made by extracting the cannabinoids from the plant by using a carrier oil that's formulated specifically for vaping. There are other types of vapes that work with dried herb, and others that work by burning THC wax or live resin. THC oil vapes are convenient because they mask the smell better than flower and typically cost less than a wax or live resin.
The following THC oil vape pens are made with organic, lab-tested oils that are formulated specifically for vaping using the highest quality plants and ingredients available. If you are new to vaping THC oil, we recommend starting with one of these brands to ensure your product is safe and effective.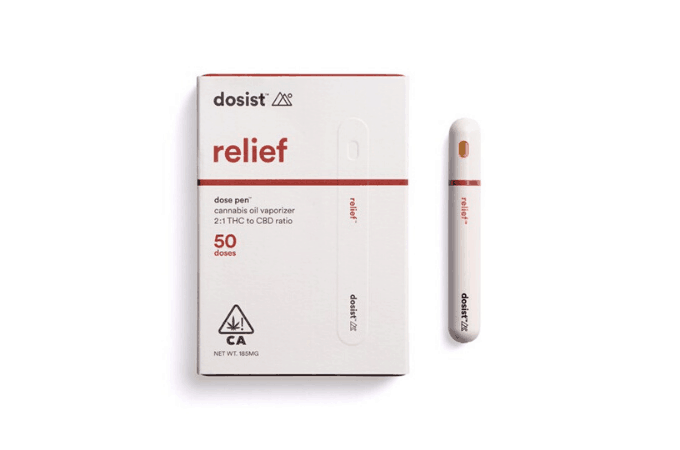 Relief by Dosist is formulated with a 2:1 ratio of THC to CBD, so it's perfect if you're looking for mild to moderate pain relief. If you need pain relief but don't want to be intoxicated, this is a great choice because the CBD will lessen the effects of the THC buzz.
This vape pen is made a recyclable vaporizing device that provides precise dosing, premium airflow control, and gentle, high-quality heating technology. Each pen contains 50 doses at 2.25mg each and can be used straight out of the box.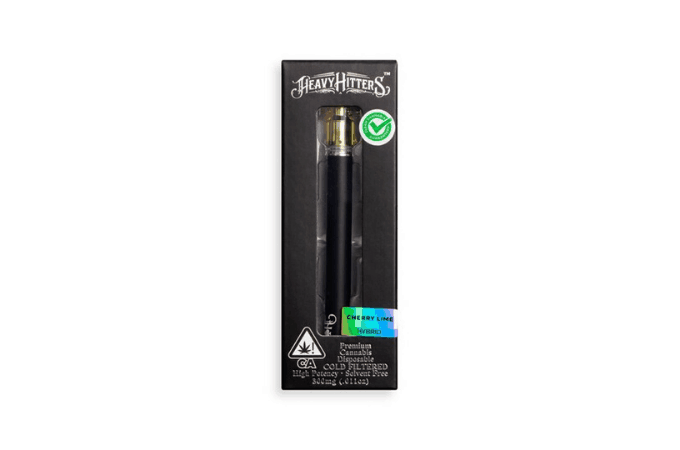 This disposable vape pen can only be purchased via the Eaze app, and its fruity flavor will take you right to the beach on a warm summer day. It contains 85% THC and 1% CBD, so you can expect a nice heady buzz from this hybrid vape.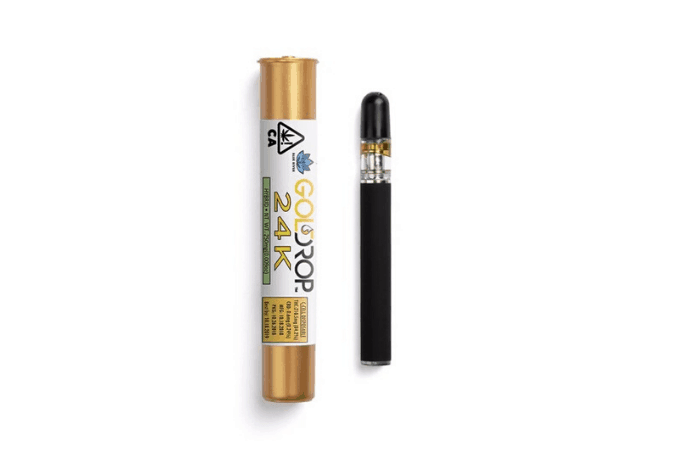 This disposable THC vape pen is made with a hybrid strain that leans toward indica but still offers a happy, uplifting buzz on top of the relaxing effects. Each pen contains 85% THC and is ready to use right out of the box.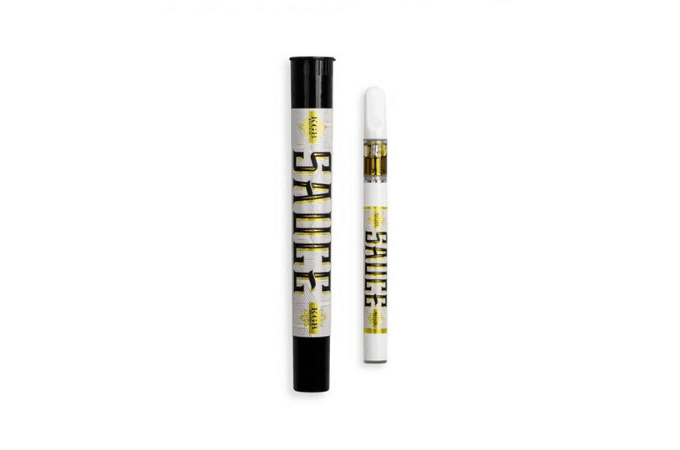 This disposable THC vape pen is filled with Sour Dub, a popular sativa known for its uplifting, positive, and mind-clearing effects. Each pen contains a formula with 76% THC, naturally blended with a floral terpene profile designed to get you moving all day long.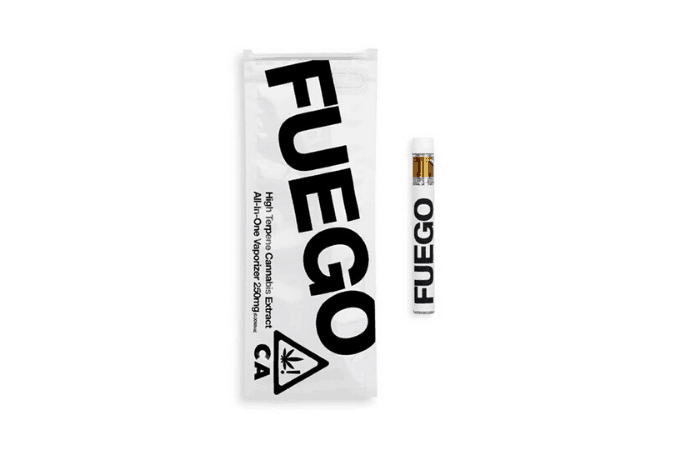 This disposable vaporizer is made with small-batch oils using craft cannabis for a full-spectrum blend that tastes just like fresh flower. Each pen contains a 65% THC blend and is ready to use right out of the box.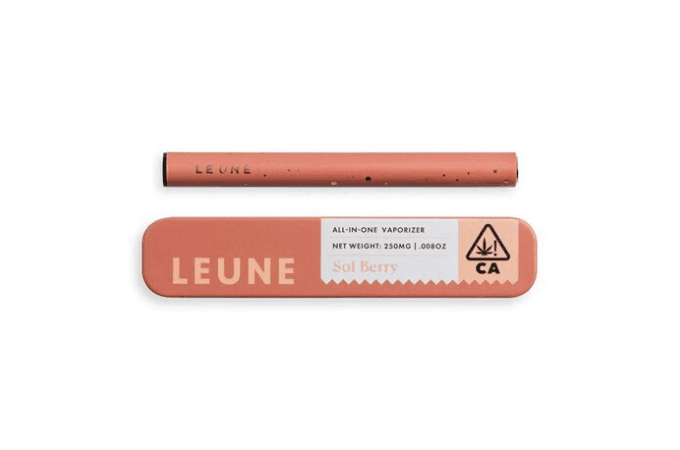 Sol Berry is a delicious hybrid strain blended with strawberry and rhubarb flavors. The 83% THC content provides a well-balanced body and head buzz, and each pen is ready to use right out of the box.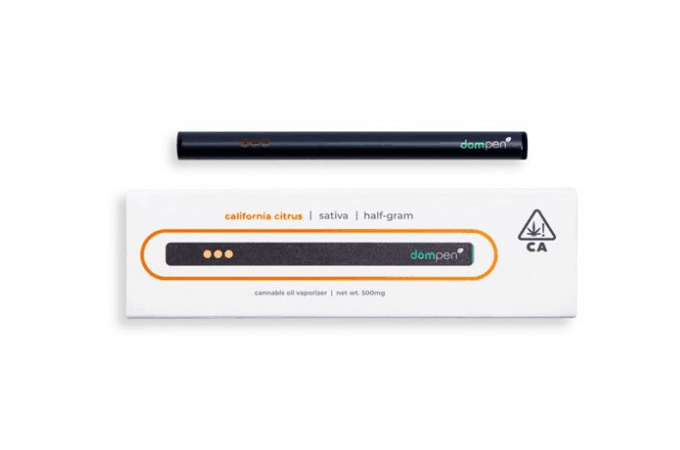 This energizing sativa vape pen contains 70% THC and a fresh citrus flavor, perfect for a morning wake-and-bake before you take on the day. Each pen is ready to use right outside the box.
THC vape pens are simple to use. If you have a 501 thread battery-operated vape pen, you may have to hold a button while you inhale for 2-5 seconds. If you are using a disposable vape pen, there is usually no button and you can draw from the mouthpiece right out of the box.
Where To Get THC Vape Pen?
You can buy THC vape pen refills at your local dispensary. Most vaporizers will attach to a 501 thread battery, so if you have a vape pen available, you can buy any compatible cartridge refill and attach it to your pen.
How To Make THC Oil For Vape Pen?
If you prefer to make your own THC vape oil, or "vape juice," you can make your own at home. Check out our post on THC vape juice for a full recipe on how to make it yourself.
THC is still technically federally illegal, so it is illegal to fly with cannabis products and you do risk getting yourself in trouble (or at least a lengthy search) if you are caught with it. However, law enforcement has become laxer as more states legalize cannabis, so whether or not you can fly with THC largely depends on your location and destination.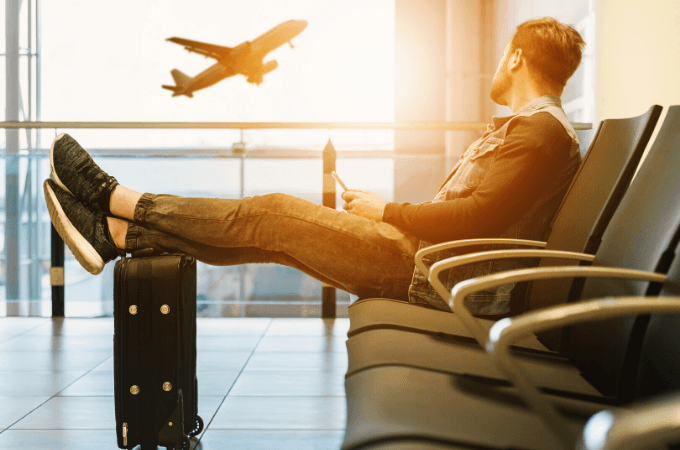 If you are flying out of a state like California or Colorado where recreational cannabis is legal, it's not unlikely that TSA will let you pass through security without disposing of your products. Their job is mainly to look for explosive devices that can endanger a flight, and THC is pretty low on the list of risks. Still, the federal status means that there is always a chance you'll be questioned, searched, fined, or forced to throw your product away if you try to sneak it through the airport, so until the laws change, you're going to have to hedge your bets on whether you're willing to take the risk.
Most frequent questions and answers