CBDfx puts a great deal of effort into its products and services. Not only does it have concrete ideas regarding plant-based medicine, but it also provides consumers with excellent materials to educate themselves about cannabidiol, or CBD. Although most suppliers promise full-spectrum products, this company can prove it with actual Certificates of Analysis.
It has a very clear philosophy too, one every cannabinoid company should emulate: "A natural plant-based approach to self-care is always preferable to a pharmaceutical one, unless absolutely necessary." Most companies just want your money, so it is particularly nice to find one that cares about real plant medicine, as well as the health and happiness of its clients.
CBDfx offers a range of CBD-rich products to suit any pocket and any need. For just $9.99, you can get a pack of quality CBD gummies, but if you have a bit more to spend, its tincture bundle goes for $175. The company sells CBD-infused concentrates, tinctures, capsules, gummies, wax, and even vape kits and supplies. Moreover, all of its CBD products are vegan-friendly, guaranteed, and free of preservatives.
This is a rare company with integrity. Each of its products goes to a laboratory for individual testing, and each has its own Certificate of Analysis. However, not all list common contaminants, such as residual solvents, pesticides and heavy metals. Despite this, CBDfx provides extensive information about CBD and is a great choice for vegans, health-conscious folks, and those wanting cruelty-free CBD products.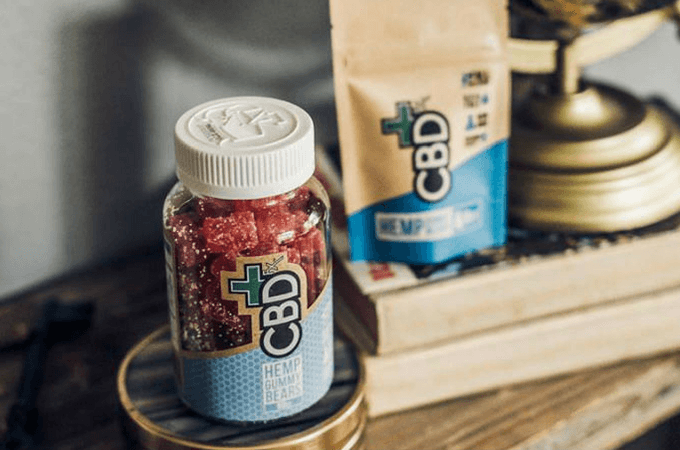 CBDfx Gummies are among the most potent CBD gummies on the market. They are also 100 percent vegan. Anybody who loves CBD-infused edibles will delight in these gummies. The company offers a large selection of the finest quality, organic CBD edibles, and you would be hard-pressed to find better gummies anywhere else.
The company's main goal is to make it as easy as possible for you to get your dosages right, just the way you prefer. Each gummy offers a single dose of full-spectrum CBD that is both GMO- and gluten-free. The gummy itself contains five milligrams of pure CBD oil and there are 60 of them in a 300-milligram bottle. You can also buy them in 40-milligram pouches with eight gummies inside.
People buy CBD gummies for a variety of medical uses. It has a positive effect on anxiety, but current scientific research is proving CBD valuable as an antipsychotic and antidepressant too. People use it effectively to relieve nausea, reduce diabetes risk, boost cardiovascular health, aid slumber, and even prevent most of the diseases afflicting societies today.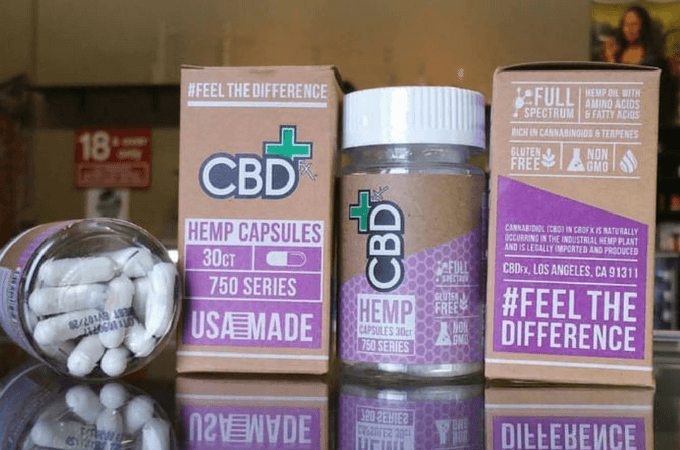 CBDfx has a range of quality CBD capsules derived from organic hemp. The company has painstakingly perfected every step of its cultivation and manufacturing process to ensure a dosing experience cleaner and more straightforward than most other companies could hope to offer, from its organic hemp farms in Europe to its laboratories in Southern California.
Its hemp capsules are all free of genetically modified organisms. As with the company's other products, they are also vegan-friendly and gluten-free. They come in 750-milligram bottles or 200-milligram pouches, with each capsule being a single dose of 25 milligrams. There are 30 full-spectrum capsules in a bottle and eight in a pouch, all loaded with vitamins, amino acids, terpenes and other cannabinoids.
People buy hemp capsules to treat an array of common maladies, from pain to depression, anxiety and insomnia. However, CBD has a variety of crucial medical applications too. Children take hemp capsules to abate their seizures, and it is popular among those fighting Parkinson's disease. Additionally, CBD makes it easier for patients to endure cancer treatment by relieving the side effects of chemotherapy.
CBDfx CBD Vape Additive Oil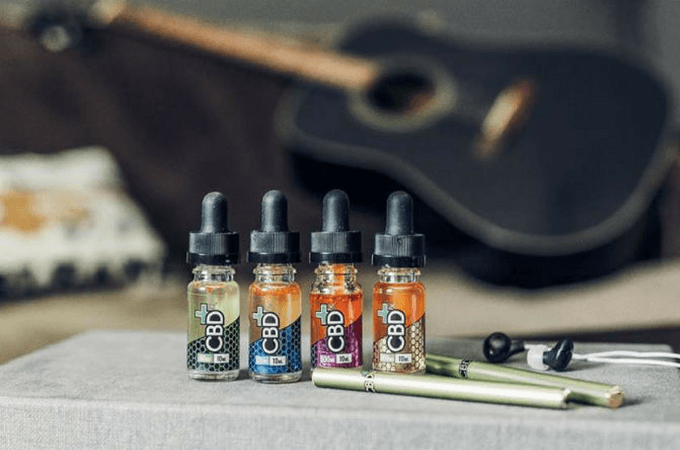 The CBDfx range of CBD vape aditive oils will please vapers everywhere. Meticulously sourced from hemp plants grown organically in Europe before legal import into the country, the range is rich in fatty acids, essential minerals, cannabinoids and terpenes. CBDfx isolates CBD through a process of supercritical CO2 extraction. As is the company standard, all vape oils are vegan, free of glutens, and non-GMO.
The company offers many options in its vape additive line. You can find single bottles ranging in different CBD concentration, from 60 milligrams to 500 milligrams, or you can buy packs of three or four bottles at a time. Unlike other companies that flavor their vaping additives, CBDfx prefers to keep the natural, tea-like flavor of real hemp plants that you can mix to your own liking. All of its vape additive oils are certified GMP.
CBD oil is a popular pain remedy and vaping it is the most effective way of consuming it. People also use it to treat anxiety and epileptic seizures. It is safe for children and pets to use, since it contains no psychoactive tetrahydrocannabinol, or THC. Its benefits also include anti-psychotic effects, as well as relief from nausea and insomnia. It lowers diabetes risk and improves heart health. Furthermore, you can apply it to your skin directly or use it as a tincture.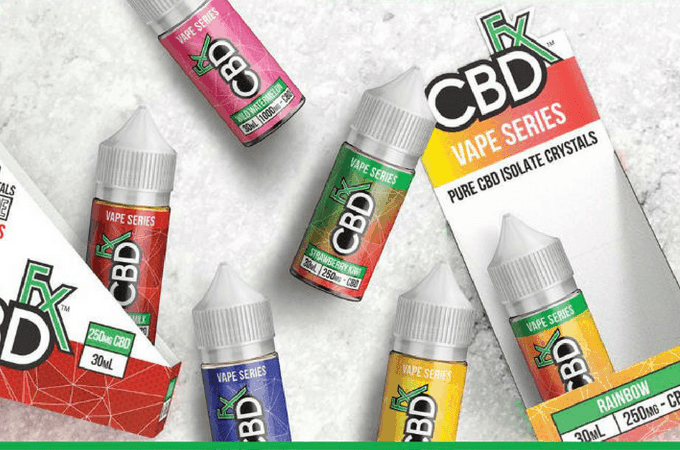 CBDfx latest release are these CBD vape oils which are the best option if you don't want to be weighing, measuring and mixing your vape juices with CBD vape additives.
The CBD Used is the same as in the CBD vape additives, using CO2 extraction from pure, non THC hemp plants, they are vegan, free of gluten and non-GMO. They're available in 30 mL bottles with different CBD concentrations, 250mg, 500mg and 1000mg.
You can also choose between 9 different flavors: Blue Raspberry, Fruity Cereal, Rainbow, Strawberry Kiwi, Strawberry Milk, Wild Watermelon, Fruit Smoothie, Strawberry Taffy and Strawberry jelly donut. All of them have a very strong and potent taste.
Vaping CBD, as we've mentioned earlier, is the best way to medicate due to its high absorption ratios, find more information here so if you want to take advantage of all the benefits of CBD and you like vaping, these are a great choice, we highly recommend them.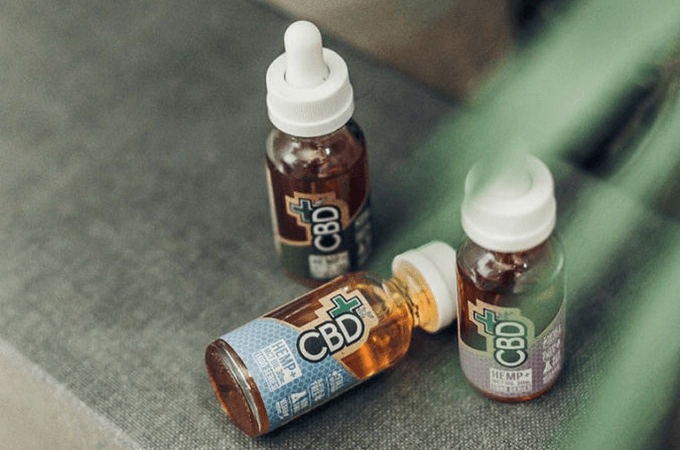 CBDfx promises the finest quality blend of hemp oil and MCT oil, and it certainly delivers on its word. Its CBD tinctures both taste and feel good. They come with droppers to make dosing as easy as possible and you can rest assured you have an organic product, free of gluten, GMOs, additives and preservatives. As with its other products, all hemp used comes from its partner farms in Europe.
The company offers four options for those needing a quality CBD tincture. The lowest potency on offer is its 500-milligram bottles. You can also buy bottles of 1,000 milligrams, as well as 1,500 milligrams. However, its tincture bundle is the most popular, as it contains all three potencies for any occasion. CBDfx does not believe in flavoring its CBD tinctures, so you can enjoy the all-natural taste of hemp.
CBD tinctures have a wide range of medical applications. Simply pinch the dropper under your tongue to treat anxiety, depression, insomnia, and pain. It is also a powerful anti-inflammatory used both preventatively and therapeutically. Furthermore, it has massive benefits for anyone suffering neurodegenerative disorders, such as Alzheimer and Parkinson's diseases.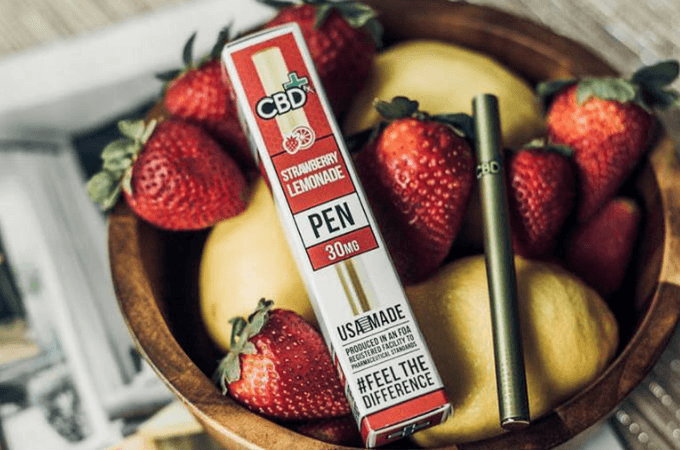 When it comes to vape kits, safety should be your first priority. Cheap pens have cheap components, which break easily, leak too often, and can endanger your life. Quality may cost a bit more, but it is worth it, especially the range that CBDfx offers. The company uses premium components and it puts meticulous effort into constructing only the best, healthiest, and cleanest vape pens on the market.
You can find an array of CBD vape pens and kits in its catalog. There are even flavors to choose from, including fresh mint and strawberry lemonade. There are wax pens, as well as cartridge tanks, and you can even buy a pack of 12 vape pens to save money on bulk. The vape pens all contain 30 milligrams of CBD, and they are portable enough to use them discreetly anywhere.
People use CBD vape pens to quell anxiety, lift them out of depression, reduce inflammation, ease pain, and help them sleep. Evidence exists aplenty proving CBD a powerful therapeutic agent for chronic pain, and more importantly, it does so without the analgesic tolerance that so frequently occurs with over-prescribed painkillers. It is also non-addictive and without risk of fatal overdose.
It is clear that CBDfx prioritizes quality and customer service. It may not have the large product range of some of its competitors, but it epitomizes the idea that "less is more." Its CBD gummies actually taste like the real thing, as the company uses organic cane sugar to make them, and all of its dosages are healthy enough for you to feel effects very quickly.
There are no preservatives, artificial sweeteners, corn syrup or animal gelatin in any of its products. No gluten and no genetically modified organisms. You know exactly what you are getting and you can rest assured that you will not find better quality anywhere else. Since CBDfx claims to care about what you put in your body even more than you do, it provides you with a Certificate of Analysis for every product.
It is always wise to buy from CBDfx itself, on its official website. While the company does allow third party sites to sell its products, you can never be sure if they are legitimate or not. The risk can be silly, since the company will ship to you directly. Additionally, you will find real deals, discounts and coupons on the CBDfx website, as well as any new products it releases in future.
It appears that clients leave only good reviews about CBDfx. The company clearly has a very bright future. Its line is very impressive and its customer service seemingly impeccable. Its prices are reasonable and there are options for even the most broke among us. If you are considering giving CBD a try, then CBDfx may be one of the best places to start.