If you've spent any time researching vaporizers for cannabis oils, you've more than likely heard of or tried a PAX Era vaporizer. 
Shop for your favorite Pax Vaporizer here. 
Since 2007 the company has remained a frontrunner in the world of cannabis vapes with what they've described as a "radical new approach" to experiencing concentrates. The featherlight, button-free, pocket-friendly design is a top choice amongst medical and recreational cannabis users who enjoy the clean, pure high of oil concentrates.
What sets the PAX Era apart from other vapes (besides PAX Era price) is that the company partners with growers and concentrate manufacturers to create unique 500mg pods designed exclusively for the Era vape. They even have an app which allows you to control the vape's temperature settings from your phone. This precise temperature control allows connoisseurs to taste the distinct flavors of each strain, but it's also nice for beginners who want to start light.
The PAX Era system is a cannabis vaporizer pen but, more than that, it's a game changer. The slim design allows for discreet consumption and the easy to use PAX Era pod system makes it easy to change out your strain or an empty cartridge. The PAX company makes the system and the empty pods, and then sends them to licensed partners for filling with your favorite cannabis extract blend. PAX Era pods are the new generation cannabis experience — beyond flower, they allow for precise control of your experience, and when combined with the revolutionary app, allow you to be in full control.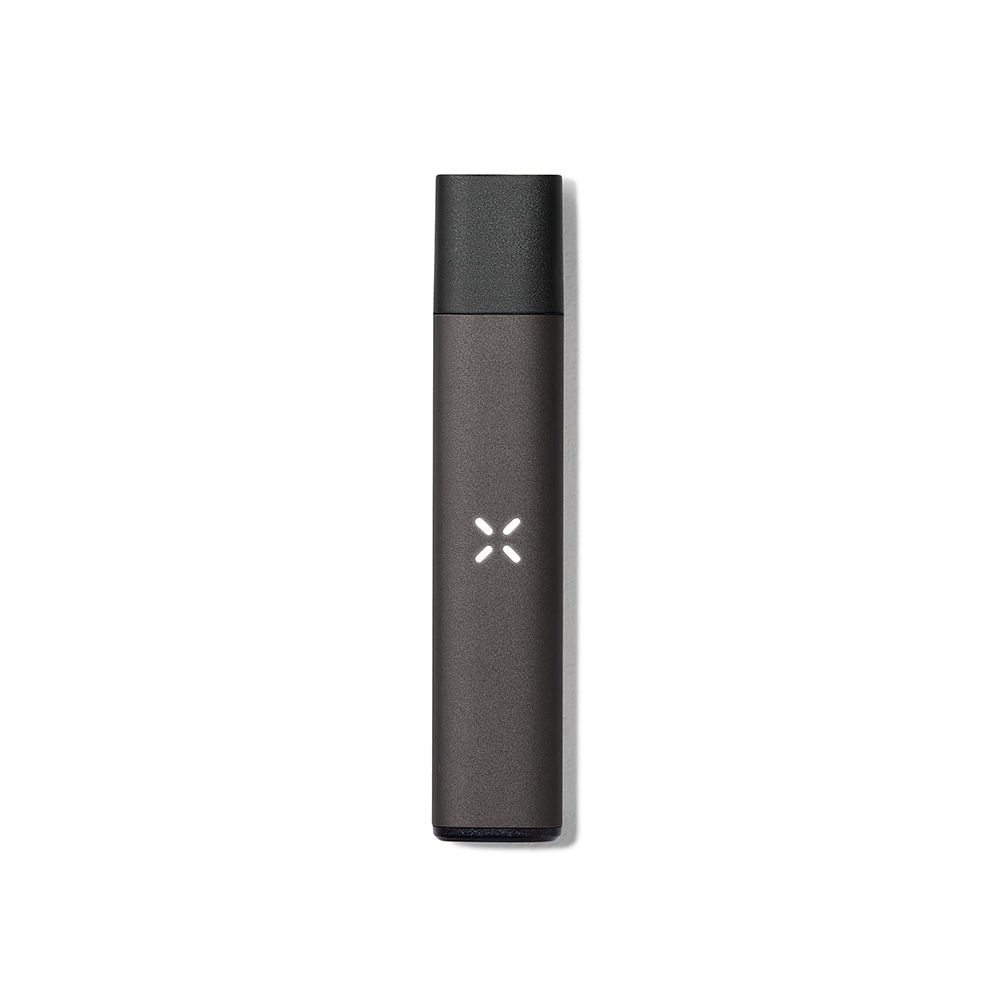 Pax Era Life
Portable Vape
Get 150 puffs per charge.
6 Best Pax Era Cartridges 2022
If you have a PAX Era vaporizer, there are plenty of companies blending pot in a pod just for you, but not all are created equal. Here are some of our favorite Pax Pods for oil lovers.
Bloom Farms is known for creating oil concentrates with top-shelf flavor, consistency, an overall smoking experience. They've teamed up with PAX to offer 17 different strains of their special oil blends in PAX pods form, which are always free of additives and made with pure, clean CO2.
Availability: California
Types: Indica, Sativa, Hybrid
Strains: Skunk No. 1; Sublime; Bio-Diesel; White Sangria; Blue Tsunami 1:1; Mendo Queen; Afghani Lights; Cherry Pie; White Kush; Sour Kush; ACDC 1:1; Blue Cheese; Diamond OG; White Buffalo; Harle-Tsu 3:1; ACDC 3:1; Kali Kush.85
Ultra Potent Concentrates  can only be produced with the highest quality cannabis. That's why Heavy Hitters utilize the best: from their knowledgeable growers to precision extraction, testing and distilling. Safety is essential, as well as exceptionally stringent criteria. Every time with Heavy Hitters, you get consistently powerful experience thanks to its ultra pure and clean distilled product.
Availability: California + Nevada
THC Percentage: 78% +
Types: Sativa; Indica ; Hybrid
Strains: Northern Lights Ultra, Jack Herer, Pineapple Express Ultra. 
Happy Sticks is a Californian cannabis brand well-known for its great vape cartridges with fresh flavors and a wide range of desired effects. Their PAX Era pods are made with high-quality cannabis, grown by experienced growers, and formulated by a team of scientists and pharmaceutical professionals. As you see, always looking for the best is their success formula.
If you take a look at the colors of these PAX cartridges and their boxes, you will see that there are three colors, each one to designate the type of strain: sativas-yellow, indicas-purple, and hybrid strains green.
Availability: California dispensaries and delivery via Eaze
THC percentage: 75-85%
Types: Indica, Sativa and Hybrid
Strains: Watermelon Kush, God's Gift, Orange Crush, Happy Hippy, Wedding Cake.
Jetty Gold's cannabis distillates are made with a three-step refinement process that results in a clean oil of maximum potency, with a series of high-intensity strains that offer 3 times the vapor as the standard versions.
Reckless Rainbow is Jetty's tropical-flavored, distinctly smooth hybrid strain. Super Lemon Haze is an uplifting sativa that's great for creativity and energy, and it's infused with extra terpenes to enhance the natural citrus flavors. Do-Si-Do is an indica-dominant strain offering full body relaxation and stress relief in a pungent, earthy flavor. Northern Lights is a high-CBD strain ideal for relaxation.
You'll find more info about their products in our Jetty Extracts review.
Availability: California dispensaries and delivery via Eaze
THC percentage: 70-90%
Types: Indica; Sativa; Hybrid
Strains: Northern Lights #5; Sour Tangie; Cookies; Do-Si-Do High Intensity; Super Lemon Haze High Intensity; Reckless Rainbow High Intensity, Tropaya, Garlic Cookies, Strawberry Banana, Kush Mints, Papaya,  GMO, Gas Man, THC Bomb ,Sour Strawberry, Fatso, Maui Wowie, Pineapple Express.
But if you want to try something more unique and exclusive, Legion of Bloom has released a new line available in select strains in small batches: the California Sauce Live Resin Pods. 
These innovative PAX Era pods are made with full spectrum HTE sauce and strain specific, with an upturn in flavor (robust cannabis flavor) and entourage effect. They're available in different strains: indica's Watermelon Zkittlez, Private Reserve OG, Crème Brulee and Forbidden Fruit, and the hybrid Sundae Driver.
One of our favorites, the Watermelon Zkittlez is perfect for the end of those busy days when you need to just chill and relax. As we said before, it's an indica and as its name suggests it has a fruity flavor (watermelon) with citrus notes.
Availability: California
THC percentage: 70%
Type: Indica
Strain: N/A
Based in Oakland, California, Brite Labs is known for being the first brand to use whole plant cannabis concentrates using an unique process of extraction. These full-spectrum pods are made ONLY with 100% cannabis and no additives, and that's why they produce only small-batches, so they can maintain their quality. 
They have a wide variety of strains in whatever type you want (indica, sativa or hybrid strains), different flavor profiles and, of course, different effects. They even have CBD pods if you're seeking for something more relaxing.
Availability: California dispensaries and delivery via Eaze
THC percentage: 59-76%
Types: Indica; Hybrid; Sativa
Strains: OG Kush; Tropical Sleigh Ride, Tahoe OG, Lemon Haze, 1:1 CBD Remedy Dream
Fillers (Pax Era Pods Companies) By State
If you've ever had a strain with cloud in the name, you know you're in for some serious relaxation and insomnia relief. Cloud Berry strain produces a slightly tart yet full-bodied  berry vape that will undountedly become your new favorite high. This indica-leaning hybrid combines the best qualities of happy and chill.
Availability: California + Arizona
THC percentage: 91%
Type: Indica
Strain: Cloud Berry
The Legion of Bloom Terrapen pods for the PAX Era vaporizer come in four different therapeutic profiles: Re:lax, Re:lieve, Re:vive, and Re:zen, each designed to help you achieve your desired state whether you seek THC and CBD for pain relief, energy or mental clarity.
Re:lax for Sleep is blended with 40% CBD and 40% THC, so you'll experience just enough psychoactive effects to calm your brain and drift you off to sleep. The high CBD content works with your endocannabinoid system to gently melt away pain, inflammation, and tension from stress.
Availability: California
THC percentage: 40%
Type: Indica
Strain: N/A
White Kush is one of those unique strains that provides both a deep sense of euphoria (and the occasional giggles) while melting away stress and helping you fall into a deep sleep. As the child of Afghan Kush and White Widow, it has a strong herbal scent and flavor, described by Bloom Farms as "both sweet and earthy like the floor of a damp forest." For some reason that sounds delicious, doesn't it?
Availability: California
THC percentage: 62%
Type: Indica
Strain: White Kush, a combination of Afghan Kush and White Widow
Northern Lights is a heavy indica strain perfect for those seeking calm after a hard day due to its deeply relaxing high. Expect to reach maximum relaxation after a puff or two of this strain, which brings on an uplifting euphoria followed by a deep, dreamy sleep free of stress and pain. 
But, besides the efficacy of this pod, we must also mention that Heavy Hitters provides great PAX Era pods made with cold-filtered distillate for clean taste and potency. 
Availability: California
THC percentage: 85%
Type: Indica
Strain: Northern Lights
Best Era Pods To Be Creative
Cherry Pie is an indica-dominant hybrid that's a cross between the popular strains Durban Poison and Granddaddy Purple. The single-origin reserve pods have the familiar earthy scent of indica strains, combined with a sweet hint of berry on the other end. The euphoric effects come on quickly and can last a couple hours, so this is a great choice for an afternoon of creative focus, uplifted senses, and relief from mental stress.
Availability: California
THC percentage: 70%
Type: Indica-dominant hybrid
Strain: Cherry Pie
The Legion of Bloom Strain Specific pods for the PAX Era vaporizer come in eight different profiles: indica's Lavender Kush and Sensi Star, sativa's 10k Jack and Nina Limone and, finally, the hybrids Cindy 99, Gelato, Lemon Cookies and Grapefruit OG.
Each one delivers a different mood and feeling to help you achieve your desired state. These pods have a strong vapor with great flavors profile, containing +90% cannabinoids and +80% of THC. Sounds great, right?
The Grapefruit OG is ideal for euphoric mental clarity without an overwhelming high that locks you to the couch. In regards to its flavor, when you try it you'll taste some citrus, berries, and sweet earth notes.
Availability: California
THC percentage: 80%
Type: Hybrid
Strain: Grapefruit OG
White Buffalo is a sativa-dominant cross between Romulan and Blackberry Kush/Bay 11. It is known for a sour, slightly spicy flavor and its effects on depression and stress, but the THC content is also great for producing a euphoric state filled with energy and creativity. Next time you need to get a creative project done or clean the house, go for this PAX pod.
Availability: California
THC percentage: 62%
Type: Sativa
Strain: White Buffalo
The Legion of Bloom Terrapen pods for the PAX Era vaporizer come in four different therapeutic profiles: Re:lax, Re:lieve, Re:vive, and Re:zen, each designed to help you achieve your desired state whether you seek energy, euphoria, or pain relief. They also won first place in the Best CBD Concentrate category at the 2016 Emerald Cup.
Legion of Bloom Re:lieve contains 40% THC and 40% CBD, perfect for calming pain from injury, migraines, menstrual cramps, and inflammation.
Availability: California
THC percentage: 40%
Type: CBD Hybrid
Strain: N/A
Legion of Bloom Re:Vive Terrapen is an energizing sativa, which is rare for a concentrate that also contains 40% CBD. If you like to smoke and party but worry that too much THC will give you anxiety or paranoia, the CBD content in this pod will help prevent those unwanted effects.
Availability: California
THC percentage: 40%
Type: Sativa
Strain: N/A
Bio-Diesel is a heady sativa-dominant hybrid grown by Heart Rock Mountain Farms that is popular for its uplifting cerebral effects combined with a well-balanced body high that doesn't lead to couch lock. It's a great choice if a mood imbalance has made it difficult to get up and moving, or if you want some physical relief without going right to sleep.
Availability: California
THC percentage: 62%
Type: Sativa
Strain: Bio-Diesel
Where To Buy Pax Era Pods Online?
As we said before, due to federal restrictions, THC products cannot be shipped across the country, even to states where recreational or medical cannabis is legal. However, the following companies offer online ordering and delivery throughout the state of California.
Cannvis offers same-day delivery to customers in the Oakland, CA area. They offer a selection of Legion of Bloom, and Bloom Farms PAX Era cartridge.
Eaze sells Bloom Farms, Happy Sticks, Legion of Bloom, Heavy Hitters, Brite Labs, ISLAND, and Jetty brand PAX Era cartridge. They partner with dispensaries across California for distribution and delivery. Check out their partner and delivery hours page to see what options are available in your area.
Goddess Delivers is another California-based delivery service offering PAX Era pods for same-day delivery to the Los Angeles area and overnight delivery statewide. They currently sell Blooms Farms PAX Era pods.
Kushfly is another Los Angeles delivery service offering Pax Era pods you can order online.
They currently have Jetty and Bloom Farms products available.
How Much Are Pax Era Pods?
How Long Do Pax Era Pods Last?
How To Fill Pax Era Cartridges
A PAX cartridge cannot be refilled by the consumer, because they are meant to be recycled once empty. Empty pods are only provided to fillers in states where they are sold to ensure the design, precision, and product quality is consistent with each product. According to PAX, attempting to fill one on your own may cause leakage and damage to your device, which is not covered under their 1 year limited warranty. Visit the PAX Vapor page for more information on the device and pods.
Most frequent questions and answers