The first scientist to write about cannabis and mental health was Jacques-Joseph Moreau. He wrote Hashish and Mental Illness in 1845, after studying an eclectic group of writers and artists who enjoyed their fair share of hashish-inspired adventures. "I saw in it a mean of effectively combatting the fixed ideas of depressives," he wrote. Now, nearly 165 years later, cannabis consumers and scientists are still exploring the nuances of cannabis and mental health. Here's the scoop on THC for anxiety and depression. Or, at least, what we know right now.
THC for Anxiety and Depression: How Does It Work?
Cannabis has a complicated relationship with anxiety and depression. Apart from pain, anxiety and depression are among two of the most common reasons that consumers use the herb. Active compounds in the plant, called cannabinoids, engage with special cell receptors in the brain that can promote feelings of bliss, relieve stress, lift mood, and inspire an intoxicating "high." For many, this experience is very moving and may change the way that you think about your reality and present situation.
The molecule responsible for the "high" that cannabis produces is called delta9-tetrahydrocannabinol, or THC. THC produces its euphoric effects by mimicking another molecule called anandamide, dubbed "the bliss molecule" by the clever scientists who discovered it. Anandamide is a major neurotransmitter in the endocannabinoid system, which is a cell-signaling network that helps the body manage and respond to stress. THC takes the place of anandamide in the endocannabinoid system, temporarily changing how your physiology responds to stress.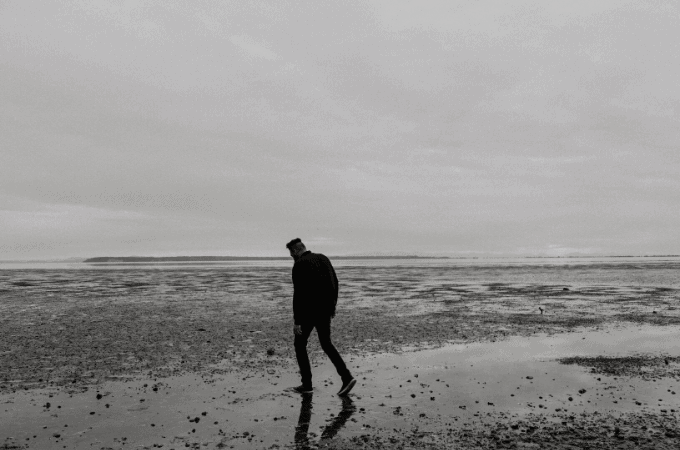 To some extent, THC naturally mimics a neurotransmitter that helps your body respond to stress. It's understandable, then, why so many people use THC for anxiety. But, there's a catch: early research suggests that THC may reduce anxiety in low doses. But, higher doses might do the opposite. Similar contradictions are found in cannabis science itself. For example, a 2020 review on the topic found that people were likely to report anxiety relief in cannabis surveys, but clinical trials showed the opposite. In general, CBD is expected to be a more potent anxiolytic.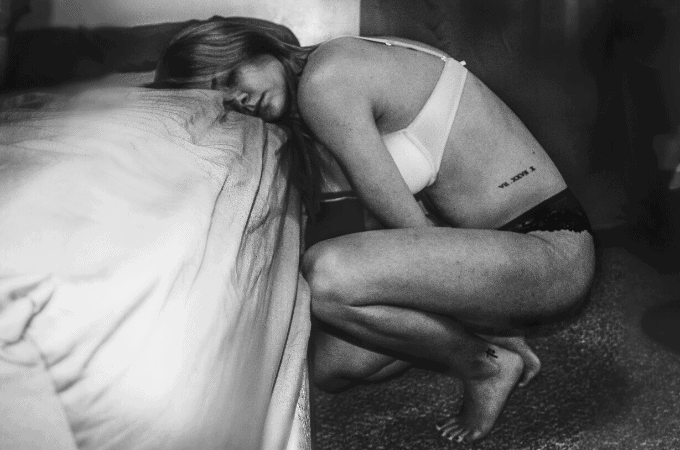 Genetics might also complicate things. Right now, emerging research suggests that people who have a genetic predisposition to depression may also be more likely to have a genetic predisposition to heavy cannabis consumption. The bottom line? Every person is different. In some people, it might help. In others, it might make things worse. In this case, it's difficult to determine the chicken from the egg.
We always encourage you to research your own brands of cannabis products. No cannabis product has ever been approved by the FDA, or any major health authority, for the treatment of anxiety or depression. So, patients are often left to explore cannabis at their own risk. Many die-hard cannabis fans will attest to the stress-relieving properties of the plant. But, everybody is different. If you have never tried cannabis before, then it's worthwhile to approach the herb with mindfulness.
Wondering where to start? Here are some of the most popular new products on the market.
THC Edibles For Anxiety And Depression
Many adults in the U.S. and Canada have access to cannabis in a wide variety of forms. One of the most popular? Edibles and drinks. But, remember, finding the appropriate THC edible dosage can be difficult. Most cannabis edibles are divided into 10-milligram servings. Although, starting with a lower dosage is always an option. With cannabis edibles, there's one primary golden rule to consider. In the words of neuroscientist and cannabis researcher Dr. Ethan Russo, "start low, go slow, stay low."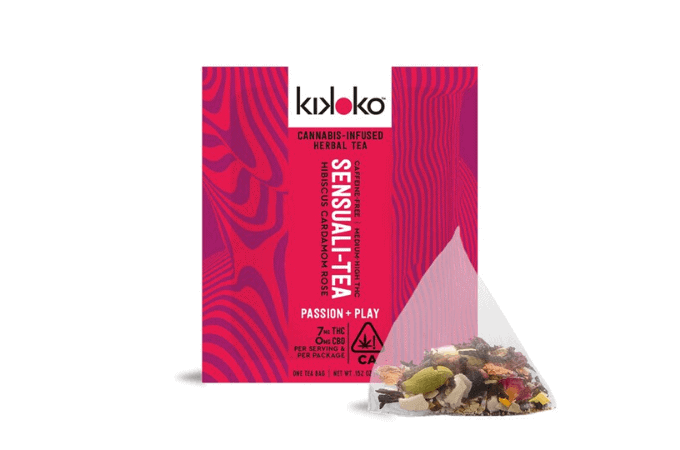 There are few cannabis preparations more traditional than tea. Teas are discrete, comforting, and are often made with a variety of synergistic herbs and spices. Kikoko tea is infused with psychoactive cannabis, offering an alternative to the standard edible. The Kikoko Sensuali-Tea is one of their most popular products, blended to arouse the senses and inspire passion.
Kiva Confections Petra Tart Cherry Mints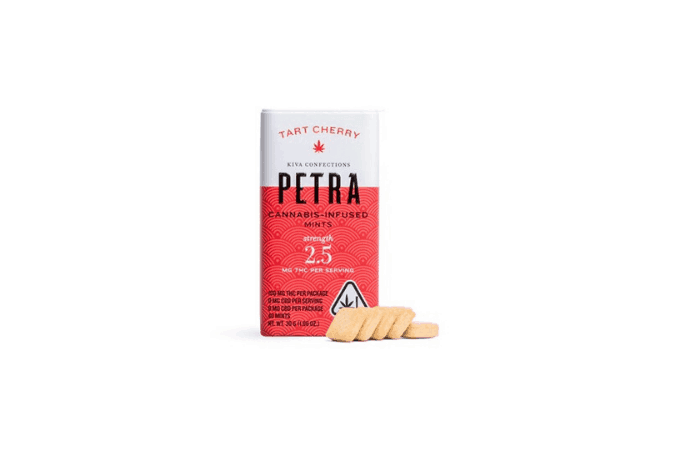 Kiva Confections is a well-known name in the cannabis space. Not only do they make delicious chocolates, but their products are reputable, consistent, and available in several U.S. states. Apart from chocolate, their Petra Mints are among their most popular products. Kiva's Tart Cherry Mints not only taste delicious, but each mint contains a microdose of 2.5 milligrams of THC. This low potency edible makes Kiva Petra Mints very easy to dose and consume.
THC tinctures are alternatives to edibles and drinks. You can use them under the tongue, mixed in with foods, or simply swallowed like an oral capsule.
Get Sava THC Tincture is a decent product for those searching for a medium-potency option. The tincture is made from a full-spectrum extract of the Royal Treat cultivar, which produces a lot of aromatic molecules called terpenes. Each bottle of the Rosette tincture will feature slightly different levels of THC. But, their most recent batch clocked in at around 11 milligrams of active cannabinoid per serving. Get Sava & info here.
THC oil comes in a variety of forms. It's often used to fill capsules, fill vape cartridges, or is used in "oil tinctures" that can be taken by mouth.
Gold Drop 24K THC Vape Pen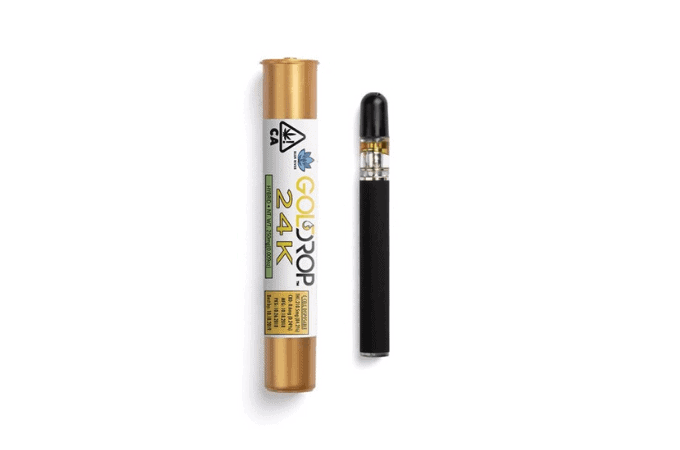 Gold Drop is an award-winning cannabis brand from Oakland, California. One of their best products? The GoldDrop Vape Pen. The GoldDrop Vape Pen is filled with high-THC cannabis distillates, which is one of the purest extracts available. Their cartridges also use a unique ceramic core design, one of the best materials to use with cannabis concentrates.
Vape THC Oil for depression and anxiety
Vaporization is a popular alternative to smoking THC. Overall, many people like this method because they're fast-acting and easy to carry around. (Some even come in novel packages, like this THC inhaler!) Just make sure to purchase your vape from a reputable source, which publishes testing results and an ingredient list.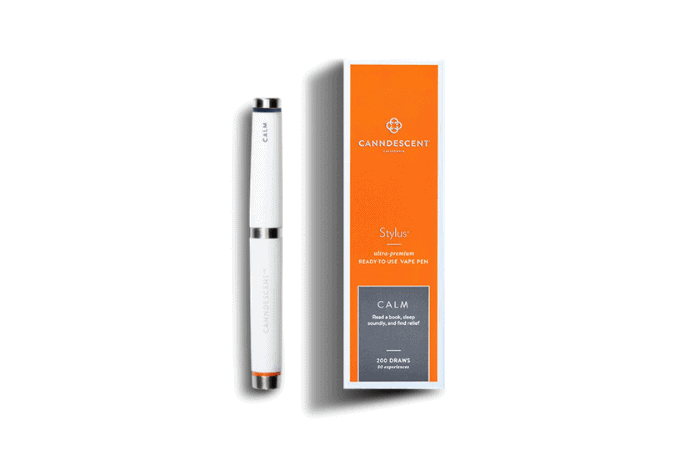 Canndescent is a California brand of craft cannabis. They're perhaps most famous for their flower, but they've also developed an innovative new vape pen: the Canndescent Stylus. The stylus comes with prefilled THC oil cartridges. Each cartridge contains one of five unique cannabis blends that are formulated with specific effects in mind. For rest and stress relief, there's Canndescent Calm. Calm was formulated for relaxation and healthy sleep. Perfect for a gentle evening.
Topicals with THC for anxiety
Cannabis topicals are applied on the skin, meaning that they don't cause a psychoactive effect. Instead, many consumers find them soothing in a different way. Topicals are popular for easing discomfort and stiff joints. Plus, if you're using a bath bomb, you might enjoy the relaxation.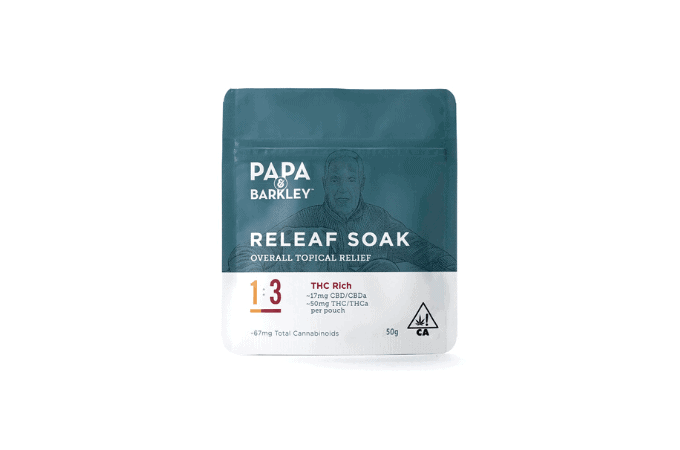 Papa & Barkley know relaxation. The PapaandBarkley Releaf Soak is a cannabis-infused bath soak that can help you unwind in a different way. Pair it with the Papa & Barkley Releaf Balm for added comfort and to help ease tension. Added aromas of Eucalyptus, Tea Tree, Peppermint, Lavender help ease tired bodies and promote relaxation. These products contain a mix of THC and CBD.
THC pills and capsules transform cannabis into an oral supplement. THC pills work much like an edible, which means that they can produce strong and prolonged cannabis experiences. So, remember to start low and go slow.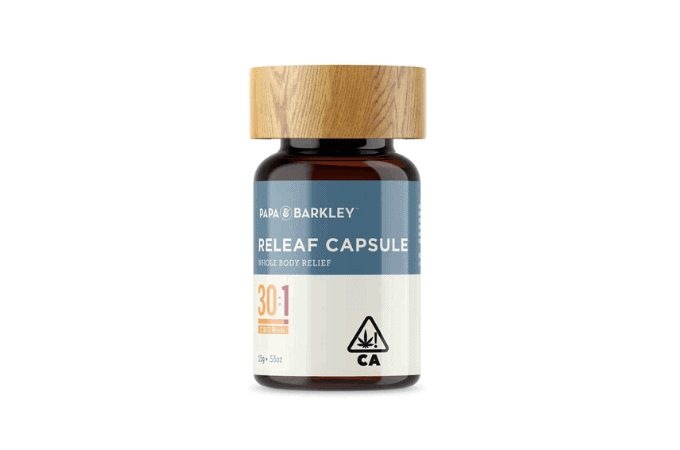 Like their Releaf topicals, Papa & Barkley Releaf Capsules contain a mixture of THC and CBD. But, consumers can choose from either THC or CBD-dominant varieties. Each capsule contains nothing more than cannabis extract and MCT oil. Count on roughly 900 milligrams of active cannabinoid in each 30-capsule jar.
Is It Okay To Give THC To Dogs With Anxiety?
Instead, many different companies make CBD treats for pets. Unlike THC, CBD does not cause intoxication. Like THC, it's not recognized as a medicine for pets. But, so far, the supplement is a popular choice among pet owners for easing anxiety in dogs. CBD is expected to be well-tolerated in dogs, but studies are still underway.
Side Effects of Cannabis for Mental Health
Medical cannabis is complicated. Many consumers use the plant to relieve symptoms of anxiety and depression. But, cannabis can also cause side effects related to mental health. For example, it's no secret that THC can sometimes cause paranoia. Many medical professionals are also concerned that THC may worsen psychosis in vulnerable individuals.
Chronic high doses of cannabis may also have an impact on mental health. Over time, the body's overall receptivity to THC and it's euphoric effects can become blunted, a phenomenon known as tolerance. Some scientists postulate that this effect may contribute to symptoms of apathy and depression in some consumers. However, as a 2016 study points out, these types of symptoms may not persist in the long term.
Overall, there's a lot we still don't know about cannabis. Much of the research on the topic is still limited to rodent trials and general population studies. And conducting high-quality research is difficult. Although a potential 238 million people use cannabis worldwide, the plant is still banned in most countries. The harsh legal environment surrounding cannabis makes it difficult for doctors and scientists to properly research the plant.
So, while many people use cannabis to ease symptoms of depression and anxiety, every person will have their own unique experience with the plant. With what we know about cannabis right now, its effect on mental health seems to depend on the following factors:
Recovering from depression and anxiety is not a fast process. But, even a long battle isn't a hopeless one. Many people use cannabis as a way to relieve stress and anxiety in the short term, but some people may find that the herb makes some mental health symptoms worse. Regardless, cannabis is not a panacea. Instead, it's a tool to combine with a healthy lifestyle, a healthy environment, professional help, and meaningful connections with others.