With newfound freedom comes innovation.
Since the 1960s, the standard "pot brownie" was the hallmark of the cannabis edible. While brownies are still token finds in cannabis dispensaries and other access points, the world of edibles has taken on new dimensions in the modern era.
An "edible" is a cannabis-infused food, beverage, or any other orally ingested cannabis preparation. Brownies and cookies may have the token delivery method, cannabis is now infused into everything from sodas and coffee to high-end truffles to empanadas.
To give you a sense of what types of goods are out there, this list compiles some of the best cannabis edibles from recent years. But, before you much away, there are a few things to know about cannabis edibles and how they work.
The Best Weed Edibles
It's clear now that there are more cannabis edibles out there than ever before. But, with so many new brands and products, how do you know which ones to buy? Unfortunately, due to federal restrictions on cannabis sales and cultivation, not all products are available everywhere.
Instead, many edibles brands are regional and speak for the cannabis craftsmanship in their given states and locations. Still, for those lucky enough to have access to infused foods and beverages, here are the top 18 best cannabis edibles:
Treats And Snacks
1 – Sweet Grass Kitchen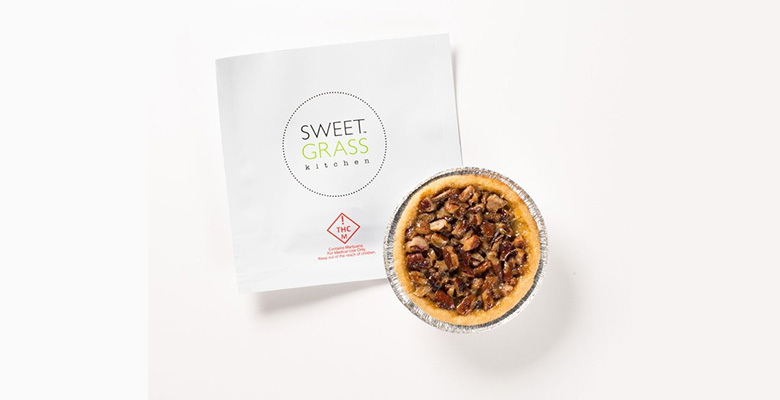 Image Source
Servicing over 500 dispensaries in Colorado, Sweet Grass Kitchen offers a variety of delicious baked goods worthy of the Best Cannabis Edibles list. Yet, their seasonal treats deserve recognition this time around.
Their most recent creations? Miniature key lime, pumpkin, and pecan pies. Featuring a shortbread crust and expertly crafted filling, these mini treats offer consumers a comforting, homemade feel.
If the thought of pie isn't delicious enough, these cannabis-infused goods contain between 10 and 75 milligrams of THC. That's more than enough to provide a psychoactive experience.
2 – Savory Pretzels by The Venice Cookie Co.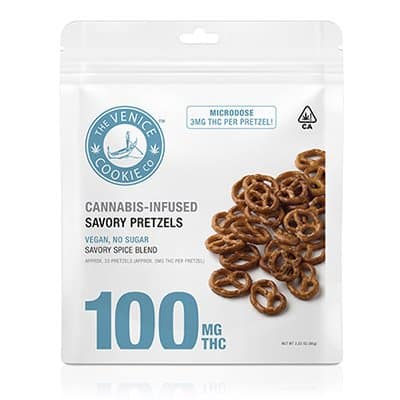 The Venice Cookie Company has been in the edible market since 2008, it is one of the oldest ones out there and one thing is clear here. If it has been around for more than 10 years has to be because they're good, right?
They produce Cookies, chocolates and salad snacks infused with THC and CBD. We tried the Savory Pretzels, and they were very tasty. The whole bag contains 33 pretzels with a total of 100mg of THC which can get you a decent high. Each of the pretzels contains approx 3mg of THC so we need to be careful here because since they're good and THC may take some time to hit you can end up eating the whole bag.
It is normally recommended to start low, eating one or two and waiting to see the effects. These pretzels are a good choice to calculate the right THC dosage for each one.
3- Laurie + Maryjane Fudgy Brownie Bites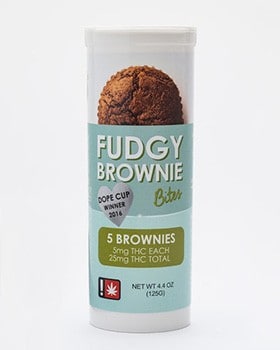 Image Source
Laurie + Maryjane is a family-owned company based in Oregon producing some of the best sweet edibles our there for the Cannabis community.
They've won several prices as best cannabis edibles in the Oregon Dope Cup, the last one as the Best Sweet Edible with their Fudgy Brownie Bites.
They're very tasty but not to dense, perfect for the coffee time after work. Each of the brownies contains 5mg of THC, you'll definitely feel it 😉
4 – Ettalew's Blue Label Fig Bar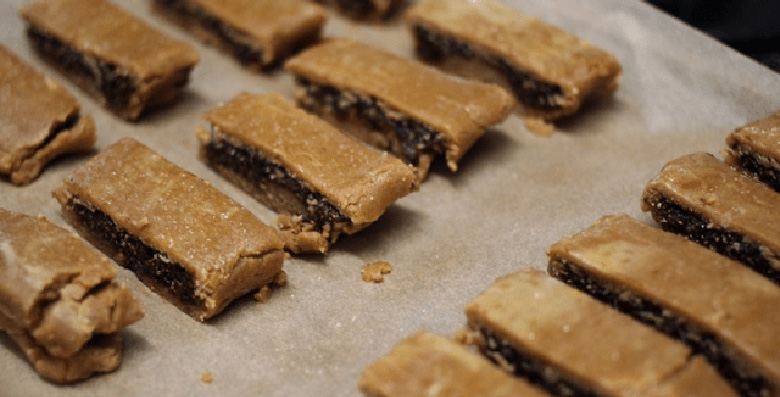 Image Source
Seattle-based Ettalew's Edibles has been treating medical and recreational cannabis patients to delicious desserts for several years. Famous for making tasty treats and baked goods, Ettalew's was one of the first companies to offer vegan and gluten-free desserts.
Ettalew's Blue Label creations contain no animal products and no wheat gluten. While Ettalew's offers many cannabis delights, Ettalew's Fig Bars are a particularly tasty treat. With just 6 grams of sugar per serving, these high-THC goodies are well worth a try.
5 – Goodies by MaGooch Chicken Empanada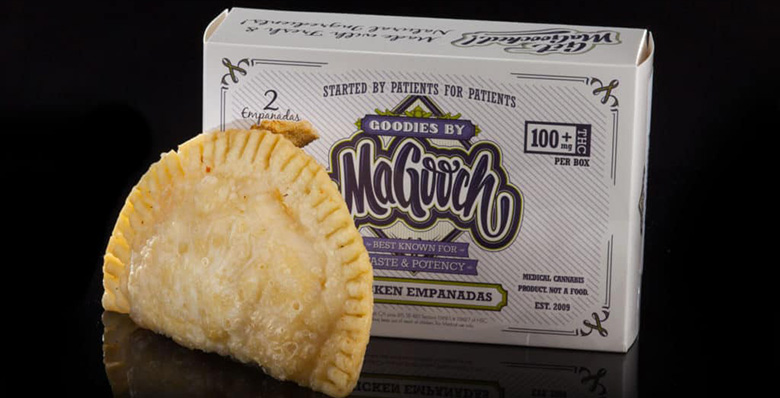 Image Source
Winner of the 2016 High Times Cannabis Cup in Southern California, Goodies by Magooch is one of the few cannabis brands offering high-quality savory snacks. Each chicken empanada contains 50 milligrams of THC, making this tasty morsel a potent addition to any meal. However, dosing and availability of this product may be different under California's new cannabis laws.
Cannabis Chocolate
1 – Défoncé Dark Chocolate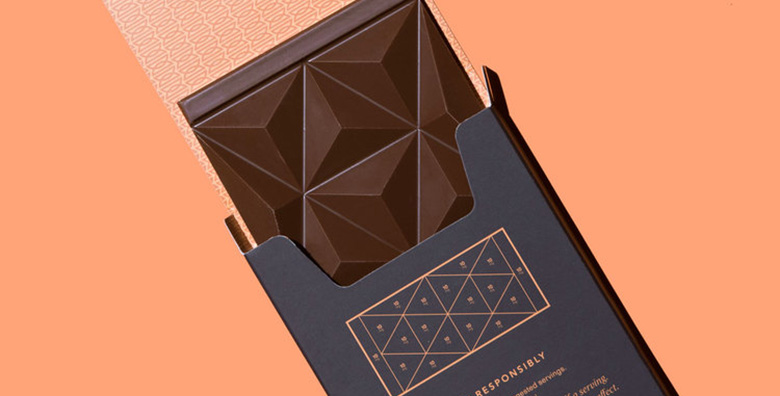 Image Source
Défoncé is a cannabis-infused chocolate company with a social and environmental conscience. Using only responsibly sourced ingredients, the Défoncé chocolates have set out to be the finest cannabis-infused chocolatiers in California.
Featuring low doses, each serving of Défoncé chocolate includes only five milligrams of THC. Each bar offers 90 milligrams total, allowing consumers the ability to vary the dose. Flavors include milk and dark chocolate, vanilla, matcha, mint, and hazelnut.
2 – Woodblock Chocolate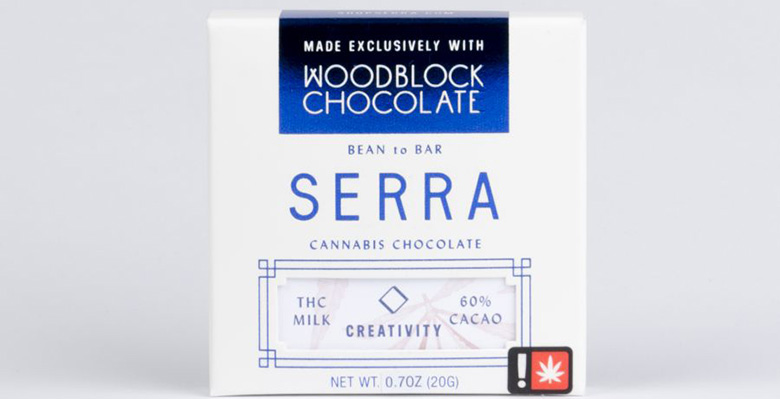 Image Source
Portland, Oregon is famous for its fine dining and street food. Now, entrepreneurs in this city have taken cannabis craftsmanship to a new level. Woodblock Chocolates, one of the city's finest chocolatiers, has partnered with Serra Cannabis to create a line of ethically sourced chocolate treats.
Available to recreational and medical consumers in Oregon, Woodblock Chocolate uses single-origin Peruvian beans and THC distillate to create their decadent treats. Chocolates are available in milk and dark varieties and consumers can choose from creative, happiness, and relief in overall effect.
3 – Coda Signature Truffle Collection

Image Source
Coda Signature truffles look more like art than cannabis-infused edibles. Featuring sleek modern designs and layers of flavor, Coda Signature of Colorado has created a delicate yet potent line of THC-infused truffles.
An excellent gift for just about any cannabis-lover, Coda Truffles was a 2016 winner in the High Times cannabis cup. Each truffle features 10 milligrams of THC, the perfect dose for the average recreational consumer. With six chocolate truffles per box, these are delicacies you won't want to share.
Cannabis infused Beverages
1 – Therapy Tonics and Provisions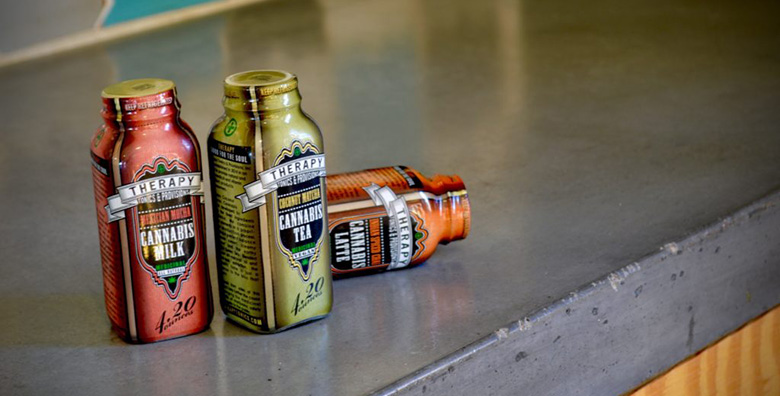 Image Source
Based in Southern California, Therapy Tonics and Provisions offers a delicious line of cannabis-infused cold brews, milks, and teas. Loaded with THC and featuring flavors like Indian Chai, Chamomile Mint, Coconut Matcha, and Vanilla Caramel, Therapy tonics offer refreshing and antioxidant rich ways to get your cannabis on.
While some concoctions also include CBD, consumers can expect up from 80 to 120 milligrams of THC in each bottle. Hoping for a smaller dose? Simply take a shot of this psychoactive cold brew rather than sip from the bottle.
2 – Kikoko Cannabis Teas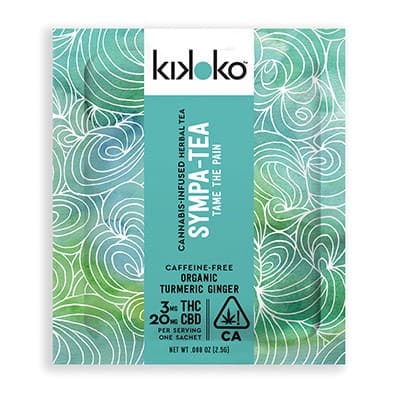 Kikoko is a Cannabis enriched tea manufacturer and one of the first to use CBN on their products. CBN is a medicinal compound of Cannabis with no Psychoactive effect and with high pain relief and sedative effects.
Kikoko produces different teas with different concentrations of CBD, THC, CBN, and caffeine. Each one has a different effect on your body.
We've tried the Sympa- Tea, with a high CBD concentration (20mg) and low THC (3mg) after a hard workout session and left us relaxed and ready to go to bed.
3- ChocoWaska Medical Cannabis Hemp Milk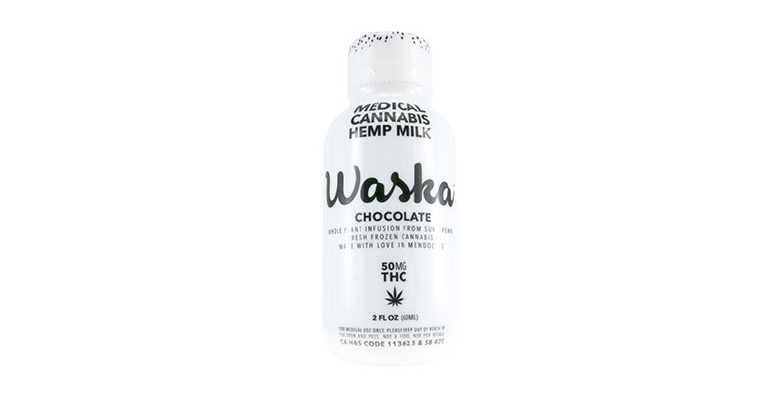 Energy shots are out, Waska Hemp Milk from Chocowaska shots are in. Sold in 2-ounce containers, Waska infuses flavored hemp milks with cannabis flowers that have been fresh frozen. Hemp milk is a natural source of Omega fatty acids, offering consumers some additional nutritional value in each beverage.
Sold in California, Waska Medical Cannabis Hemp Milk comes in a variety of flavors, including chocolate, strawberry, and vanilla. Consumers also have the choice of CBD and THC-based beverages, making it easy to get in your daily dose of cannabis.
4 – Mary Jane Juice Co.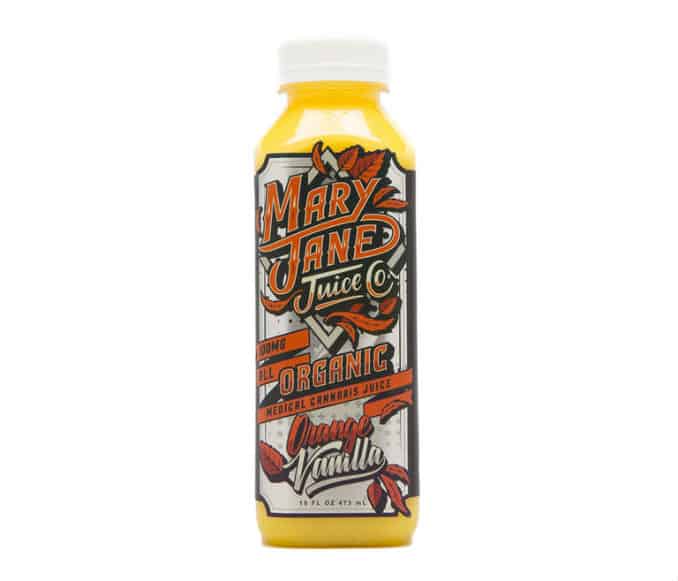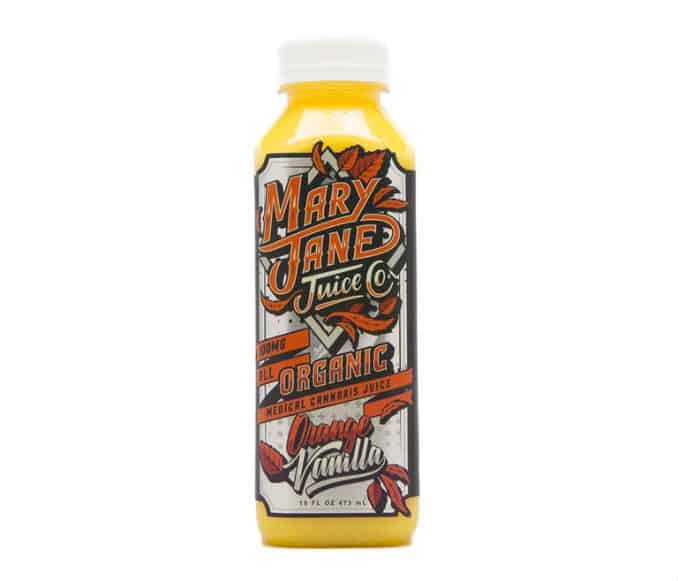 Another Southern California gem, the Mary Jane Juice Co. makes a wide variety of cannabis-infused juices and beverages. Rounding off the best cannabis edibles beverage category, Mary Jane Juice makes everything from THC-infused almond milk to coconut water to refreshing fruit juices.
A third-place winner at the SoCal High Times Cannabis Cup in 2017, there's no doubt that the Mary Jane Juice Co. can make some truly exceptional infused drinks. Be warned, though, these tasty delights can be quite strong!
Cannabis Capsules
1 – Care By Design Softgels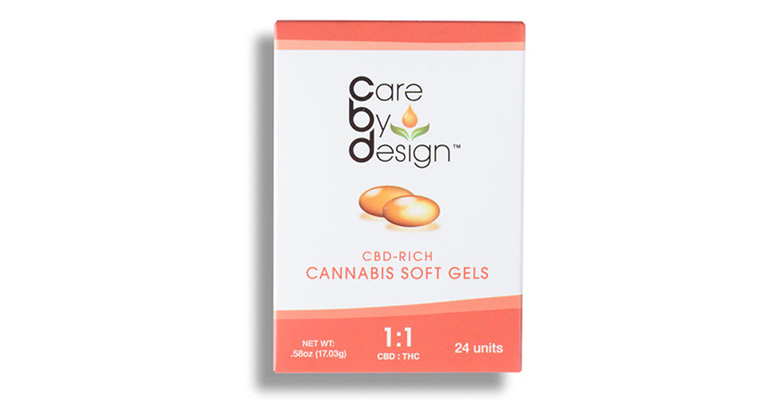 Based in California, Care By Design offers a wide variety of cannabis infused products. Yet, while their chocolates and tinctures are known for their quality, their Care By Design softgels are one of their stand-out products.
Featuring 1:1, 4:1, and 18:1 ratios of CBD to THC, Care By Design has earned a place on several "best cannabis edibles" lists. A High Times Cannabis Cup winner, Care By Design's softgels are laboratory tested by an independent party, ensuring that consumers get a consistent dose every time. Ingredients include cannabis oil, coconut oil, and gelatin.
2 – Hemp Oil Green Capsules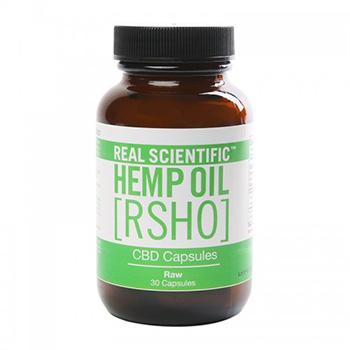 The Hemp Oil Green Capsules are very popular CBD vegan Capsules designed to be added as supplements to your diet.
Each one of the capsules contains 25mg of CBD, 200 mg of calcium and 200mg of an unique blend produced by Real Scientific Hemp Oil, mixing Turmeric root and White Willow bark.
Consumers can also choose between three different capsules, the Green label, Blue label and Gold Label.
3 – MedRelief Capsules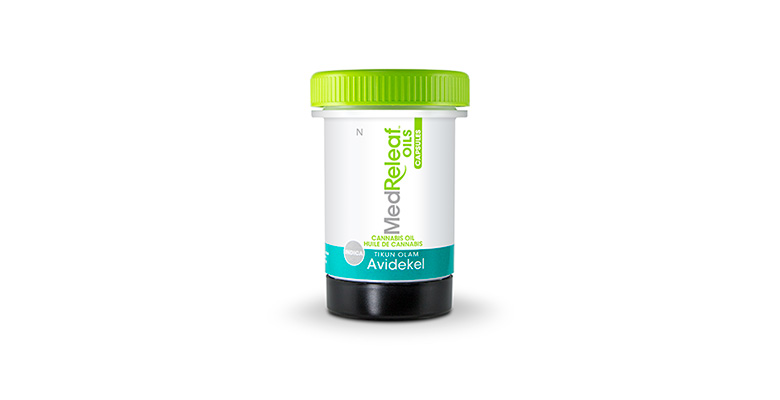 While many of the best cannabis edibles on the market come from Southern California, the emerging cannabis industry in Canada isn't too far behind. When it comes to medical cannabis, MedRelief may be offering some of the best products.
MedRelief cannabis capsules are uniquely formulated for use by physicians in medical cannabis patients. With carefully crafted strain blends and distinct CBD:THC ratios, MedRelief offers pharmaceutical-quality cannabis preparations to patients in need.
4 – CannaPro Canna Capsules

Vegan and gluten-free, CannaPro Canna Capsules are popular selections in the Los Angeles area. Unlike other capsules which blend cannabis extracts into carrier oils, CannaPro Canna Capsules contain carefully dosed, powered isolates.
Capsules come in 10 milligram doses, allowing consumers to spread their cannabis doses throughout the day. Consumers can also choose between indica, sativa, and a 1:1 CBD to THC variety. Expect up to 400 milligrams of cannabinoid per bottle.
Cannabis infused Oils
1 – Zendo Infused Coconut Oil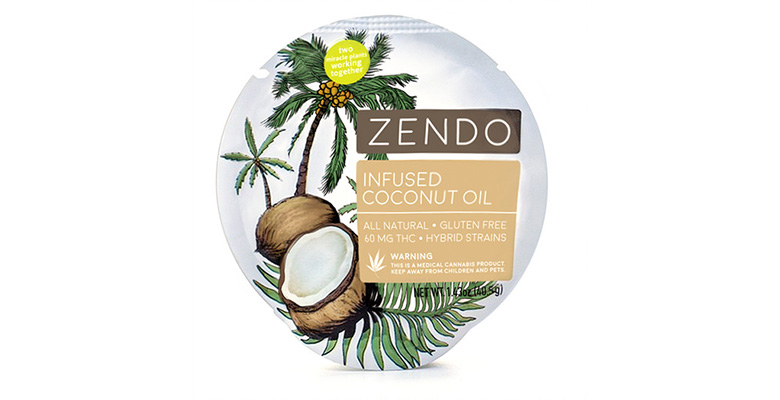 Image Source
Zendo Infused Coconut Oil is a product with many uses. This oil can be applied topically as a nourishing salve for the skin. It can also be used to make cannabis-infused baked goods, stirred into your morning cup of coffee, or used to fill homemade cannabis capsules.
Available in southern California, Zendo Infused Coconut Oil contains 60 milligrams of THC per container. Zendo also offers infused almonds and peanut butter, adding nourishing snacks and goods to the California cannabis edibles scene.
2 – Warm and Crispy Medicated Coconut Oil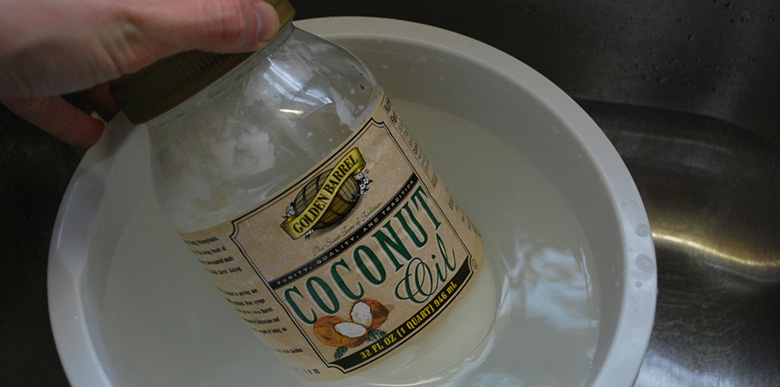 Warm and Crispy Medicated Coconut Oil has been on the market for a couple of years. However, this carefully crafted coconut oil still deserves a place among the best cannabis edibles. Made my a medical cannabis patient, Warm and Crispy Coconut Oil is made with organic cannabis.
Yet, perhaps more impressively, Warm and Crispy Medicated Coconut Oil laboratory tests each batch of coconut oil and thoroughly cleans all flowers before infusion. The result is a clean product with a light taste and minimal ingredients. This oil can be used in baked goods, topically, and simply eaten.
3 – Aunt Zelda's Medical Cannabis Infused Organic Olive Oil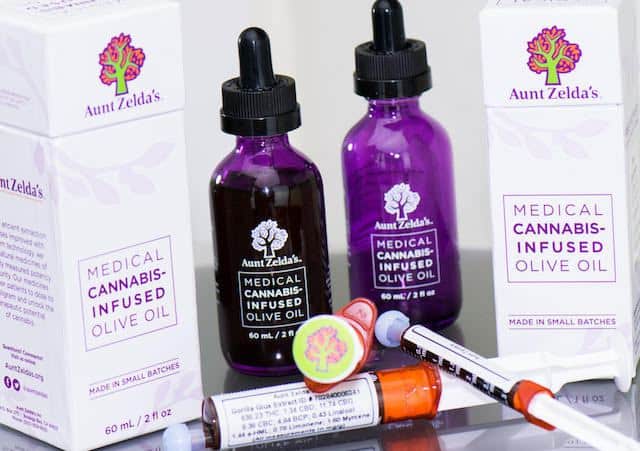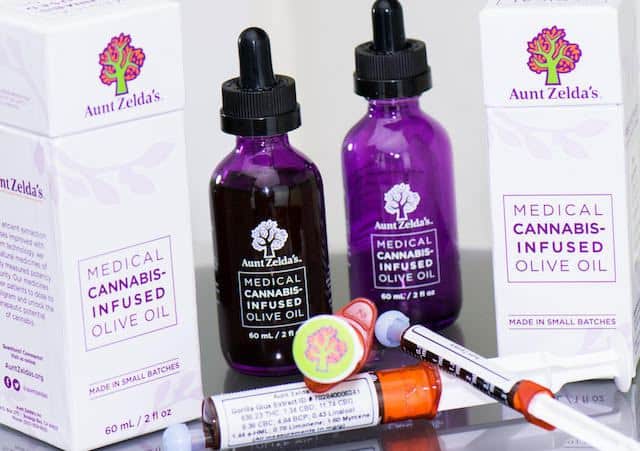 Aunt Zelda's may be one of the best cannabis edibles and extract manufacturers around. So, there's no doubt that they deserve a place on this list. Founded by Mara Gordon, the Aunt Zelda's team has earned a reputation for their work with cancer patients and others with serious, chronic disease.
All Aunt Zelda's Products, including their Cannabis-Infused Organic Olive Oil, were designed to deliver safe and effective medicines to cannabis patients. While it is not suggested to cook with this olive oil, it is often applied under the tongue or can be mixed in with pre-cooked foods. Cannabinoid doses vary per product.
THC Gummies And Candies
1. Petra Mints by Kiva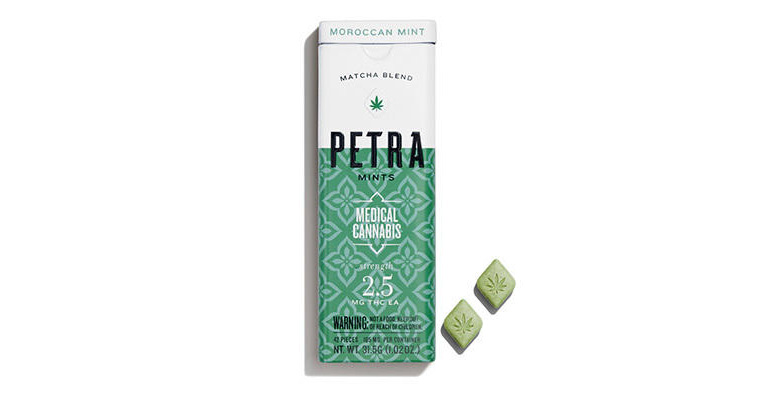 Interested in microdosing weed? Kiva Confections, a well-known Californian chocolatier, has created a line of microdose mints worthy of the Best Cannabis Edibles list. While some cannabis edibles are excellent because of their overall strength, Petra Mints has made the cut for the opposite reason.
Petra Mints are worthwhile for those hoping to take advantage of the wellness benefits of THC without the psychoactive high. While these mints will not cause changes in cognition, the theory behind microdosing is that small amounts of these cannabis compounds equate to greater health and wellness benefits over time.
While this theory needs to be put to the test, those interested in cannabis microdosing can enjoy these simple mints in Moroccan Mint and Eucalyptus flavors.
2 – Suck It from Canyon THC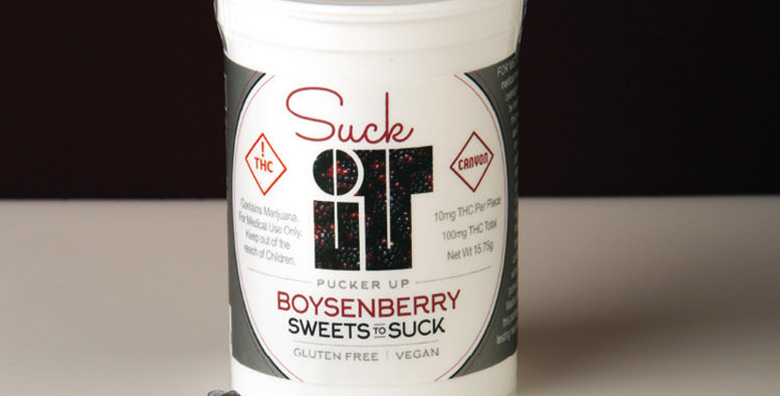 From boysenberry to sour apple, the Suck It hard candy line from Canyon THC is one of the best cannabis candies around. Easy to consume and full of flavor, Suck It hard candies contain 10 milligrams of THC per serving.
Available in Colorado, Suck It candies are made using all natural flavors. As a bonus, they're also gluten free and vegan. Discrete and easy to consume, Suck It candies come 10 to a bottle with six different fruity flavors to choose from. You'll want to pucker up for these psychoactive treats.
3 – ZootRocks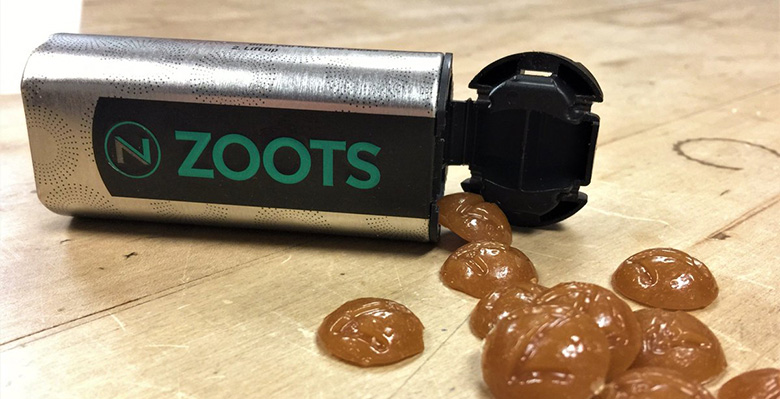 Zoots is a delightful cannabis brand headquartered in Massachusetts Yet, Zoots products are now available to recreational and medical cannabis consumers in Colorado and Washington as well.
While Zoots offers many products, including drops, drinks, and sweets, their hard candies, ZootRocks, are particularly tasty and convenient. Each package of ZootRocks contains 100 milligrams of THC, which has been extracted from cannabis plants infused into hard candies.
Every candy offers a low five milligrams of THC, making ZootRocks an easy way to microdose. Similarly, it's easy to increase your dose in a manageable way with ZootRocks.
How Long Do Marijuana Edibles Stay In Your System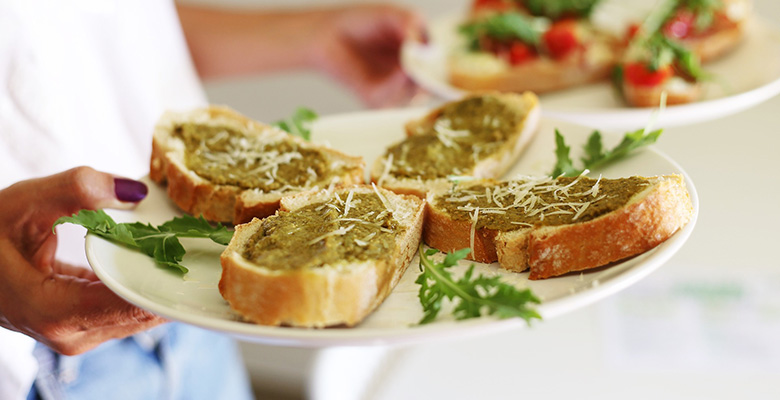 Although there are more infused foods more available than ever, it's important to note that eating (or drinking!) an edible is different from smoking a joint or taking a hit from a bong. While a big enough inhale can certainly cause a strong psychoactive effect, edible cannabis is significantly more potent.
Why?
Cannabis edibles are processed differently when the herb is ingested rather than inhaled. When inhaled, tetrahydrocannabinol (THC) is quickly absorbed by the lungs and into the bloodstream. THC is the compound that causes the famous cannabis "high."
From there, the fat-soluble molecule quickly travels to fatty areas like the brain where it works its psychoactive magic.
When cannabis is eaten, however, something different happens. The food good partially broken down by the upper digestive system before it makes its way to the small intestine. In the small intestine, tiny THC molecules are absorbed through the intestinal walls and transported to the liver.
Much to the surprise of many, the liver converts THC into a stronger, more psychoactive compound called 11-Hydroxy-THC. 11-Hydroxy-THC is thought to be more bioavailable and has a stronger psychoactive effect than plain ol' THC.
Further, because the food good must first travel through the digestive system, the cannabis product is released more slowly over time. Simply summarized, eating an edible gives you a stronger, slower high that lasts significantly longer than smoking.
How to Determine Dosage For The Best Cannabis Edibles Experience
Before partaking in infused foods, there are a few quick tips and tricks to keep in mind for the best cannabis edibles experience. These include:
Eating a cannabis edible that contains fat or eating a little fat prior to taking an edible will enhance the experience.
It can take between 30 to 90 minutes for the edible to take effect. Do not consume more cannabis until that 90 minute window has passed.
The effects of an edible can last up to six hours when doses are moderate. High doses of edibles can last longer.
It is impossible to die from an edibles overdose, but eating too many edibles is a surefire way to have a bad time.