In a time where the Coronavirus has caused 'non-essential' workers, students and children to shelter in place at home for an extended period…relieving stress and anxiety, is high on the to-do list for many. Which means, marijuana delivery and consumption, seems as essential as can be. So, are medical dispensaries and recreational retailers open for business as usual in spite of COVID-19? Let's explore the new world of online marijuana delivery, and how the industry has been affected by the widespread virus.
Has the Coronavirus Boosted Marijuana Deliveries?
In a time of need, it appears that weed still reigns supreme. Since the outbreak of the Coronavirus, marijuana sales and cannabis delivery have soared. Amongst stockpiling toilet paper, hand-sanitizer, and groceries, it appears that many are stocking up on weed, too.
Eaze, a popular cannabis delivery, and ordering service saw a 38% increase in sales as of March 16th. In addition to a 38% increase in deliveries, and a 51% increase in first-time deliveries. Overall, their web site users grew by nearly 105%.
Are marijuana businesses allowed to stay open during the coronavirus pandemic?
The decisions to allow marijuana dispensaries and retail fronts to stay open during the pandemic has been left up to individual states. While CBD oil delivery has remained the same with federal legalization. With that said, most states have deemed marijuana medically, or recreationally, as an essential business. Meaning most have remained open for business as usual.
To limit human contact and gatherings, most businesses have limited operations to delivery or curbside service. Which hasn't hindered sales in the slightest. As we mentioned, delivery sales are higher than ever and some areas have seen lines of cars circling blocks to pick up their marijuana orders.
How are marijuana businesses addressing 'social distancing'?
In states where retailers are able to remain open for guests to come in and purchase, like California, certain restrictions have been put into place to minimize contact. That includes limiting the number of guests in the store at a time, opening specific hours for 'seniors only' and using tape as markers on the ground to ensure a 6-foot distance is maintained.
In Colorado, while remaining open additional measures have been taken to ensure safety, too. Like any bulk flower that is handled frequently, it has been pre-packaged for less contact. Of course, all dispensaries and stores remaining open have required sick employees to stay home, and have implemented additional sanitation and cleaning procedures.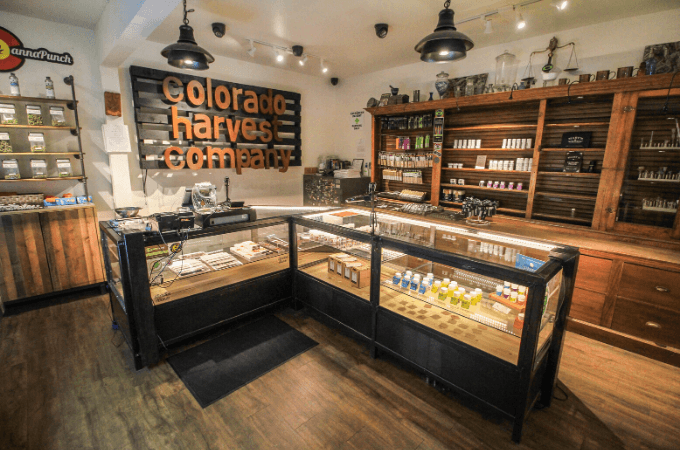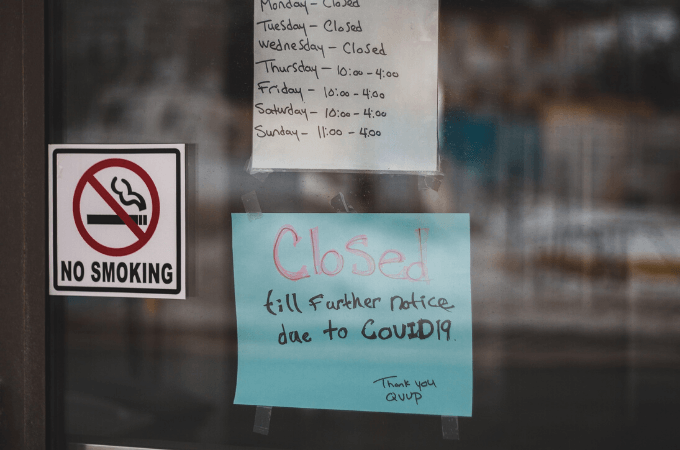 Internationally, Canada and the United Kingdom have also deemed cannabis as an essential service or good, and have kept business open and running. In addition, both areas also saw an increase in sales over the last few weeks. Ontario alone saw an 80% increase in online sales for pickup or delivery.
Are marijuana delivery services (like Eaze) operating?
Eaze is among one of the more well-known delivery services that is still operating as normal. The only difference, being slight delays for delivery or increased 'out-of-stocks' due to the high demand. Many marijuana dispensaries and retailers have also begun to provide delivery independently to expand the number of customers that can be served.
Other popular delivery services like Weedmaps are also functioning as normal. But they are giving a fair warning to customers that due to an influx of orders, there could be delays or shortages on certain products. Weedmaps is keeping a comprehensive list with updates per State, as well. Independent retailers in California that offer delivery services like Emjay are still delivering, but others have taken the action to close completely instead. In Oakland, CA a frequently used cannabis delivery brand, Feel Mellow has closed online shopping altogether.
So far, five states have legalized cannabis delivery services for recreational or adult use while twelve others are open during the pandemic for medical marijuana online delivery. Leafly is keeping their database of online delivery services up to date, and making updates to retailers as they change.
Is cannabis delivery safe during coronavirus pandemic?
With goods being exchanged from place to place, and person to person…is cannabis delivery even safe with the coronavirus lingering? Luckily, delivery services like Eaze and retailers alike are taking extra precautions in cleanliness and interacting with as little contact as possible.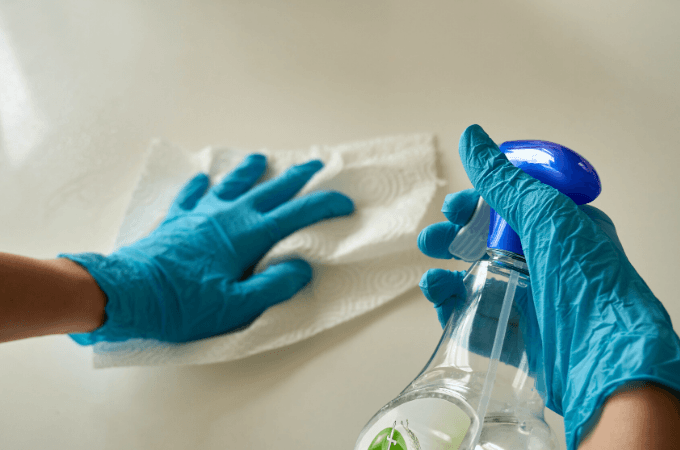 Due to the additional measures being taken by online and storefront retailers, cannabis delivery is just as safe as delivering food, or groceries to your home. If you'd like to increase any sanitation of goods, mainstream media outlets have recommended spraying goods received with Lysol or wiping down with a sanitizing wipe. Of course, just the packaging...not your actual goods.
And what about CBD Delivery?
Most CBD brands have been able to remain open for online delivery as usual. To do so, however, many have had to limit the number of employees in their shipping departments or offices. But early statistics are showing that many are turning to CBD even more during the quarantine, to ease the stresses of the unprecedented time.
The Brightfield Group conducted a survey where 4 out of 10 participants reported to use CBD more frequently, while 15% reported increasing their dose. This has spiked an increase of e-commerce sales for many established CBD brands.
Some States have been less forgiving for CBD retail storefronts, however. In Wisconsin, Governor Tony Eaves declared CBD stores as 'non-essential'. Luckily, the order did allow for CBD delivery, just restricting in-person visits to the location.
3 CBD Brands Supporting Online Delivery During Coronavirus
In this confusing time, it may be hard to decipher who is delivering, who isn't, or their capacity to do so in a timely fashion. That's why we've compiled the top 3 CBD brands that are still offering delivery during the pandemic's restrictions.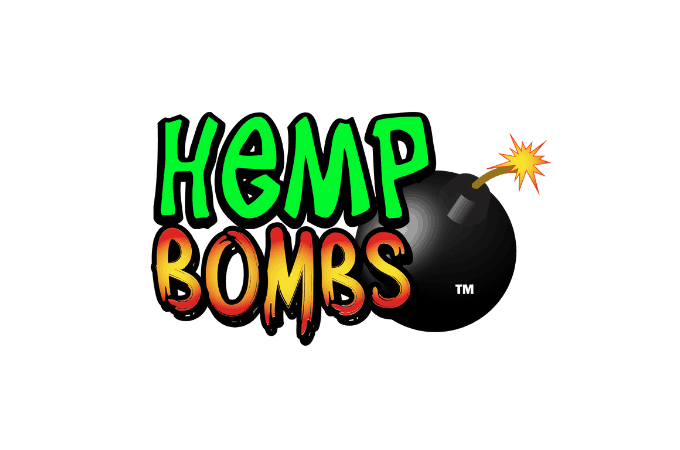 The Hemp Bombs CBD brand is continuing to function during this time, as normal and going above and beyond to address the needs of their customers. The site is offering a 25% off discount sitewide, to help customers 'stay calm during these stressful times'.
Hemp Bombs has a wide selection of goods that can help provide high-quality CBD relief. You're in good hands with any product, from their capsules, syrup, gummies, oils or vapes.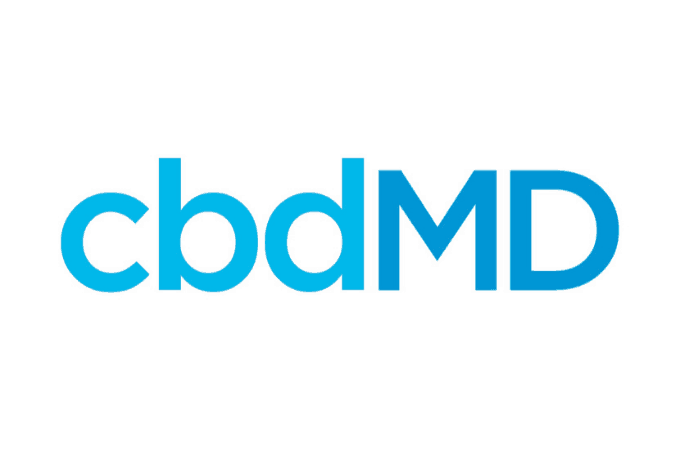 CBDmd is maintaining their quick turnaround on orders, ensuring shipping between 2-3 days. The brand has taken the necessary precautions to protect the safety of customers during the shipping process.
You can't go wrong with the CBDmd collection of products that are ideal for easing coronavirus anxieties and stresses. Especially when it can make it to your door, just as quickly as normal.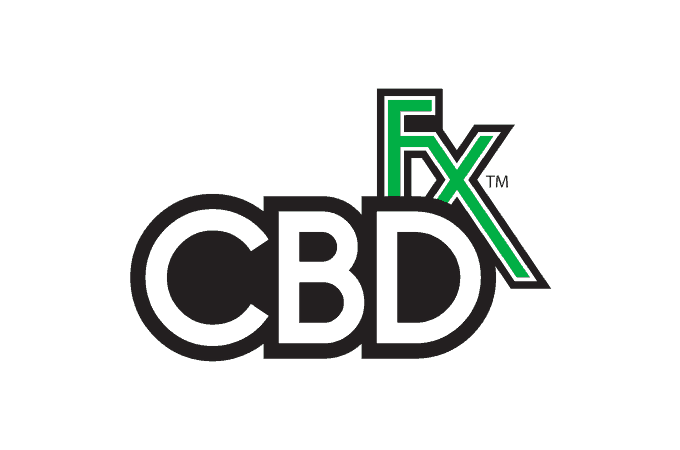 CBDFx is also showing extra care to their customers during this time of need, with a 25% off discount sitewide. Their 'stay-home and chill' initiative also includes free shipping on orders over $25.
The brand's selection of CBD products ranges from drinks, edibles, vapes, oils, and capsules. CBDfx also offers bundles at a discounted cost.
When in doubt…there's always a secondary option of mailing weed, too. To find out more about properly shipping and receiving marijuana in the mail, check out our in-depth guide here.
Of course, also be sure you're taking additional precautions to keep yourself healthy with the spread of the coronavirus and using cannabis. For your personal consumption here are a few tips to keep in mind, to do so safely –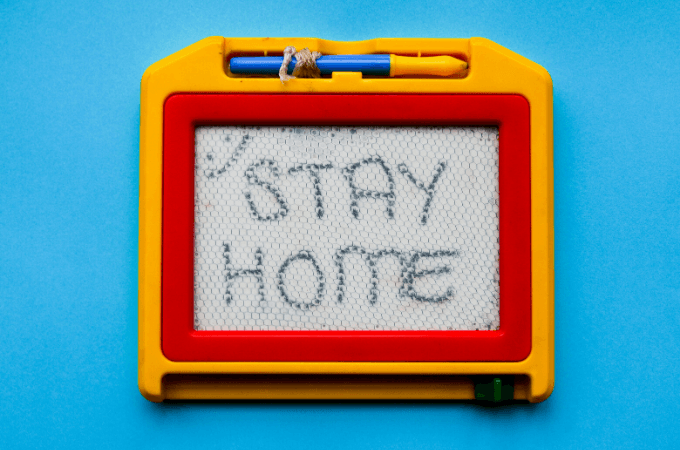 In closing, medical marijuana online delivery is operating as normal. While social distancing has shaken up the lives of the world, the population is turning to the relaxing properties of cannabis. So, as masses are in need of weed, those who are able to, are delivering. Sales have not only broken records for certain areas, but are heightening online more so than ever. In this uncertain time, cannabis connoisseurs can rest assured their supply won't run dry.