Up Your Relaxation Game With Well By Caliva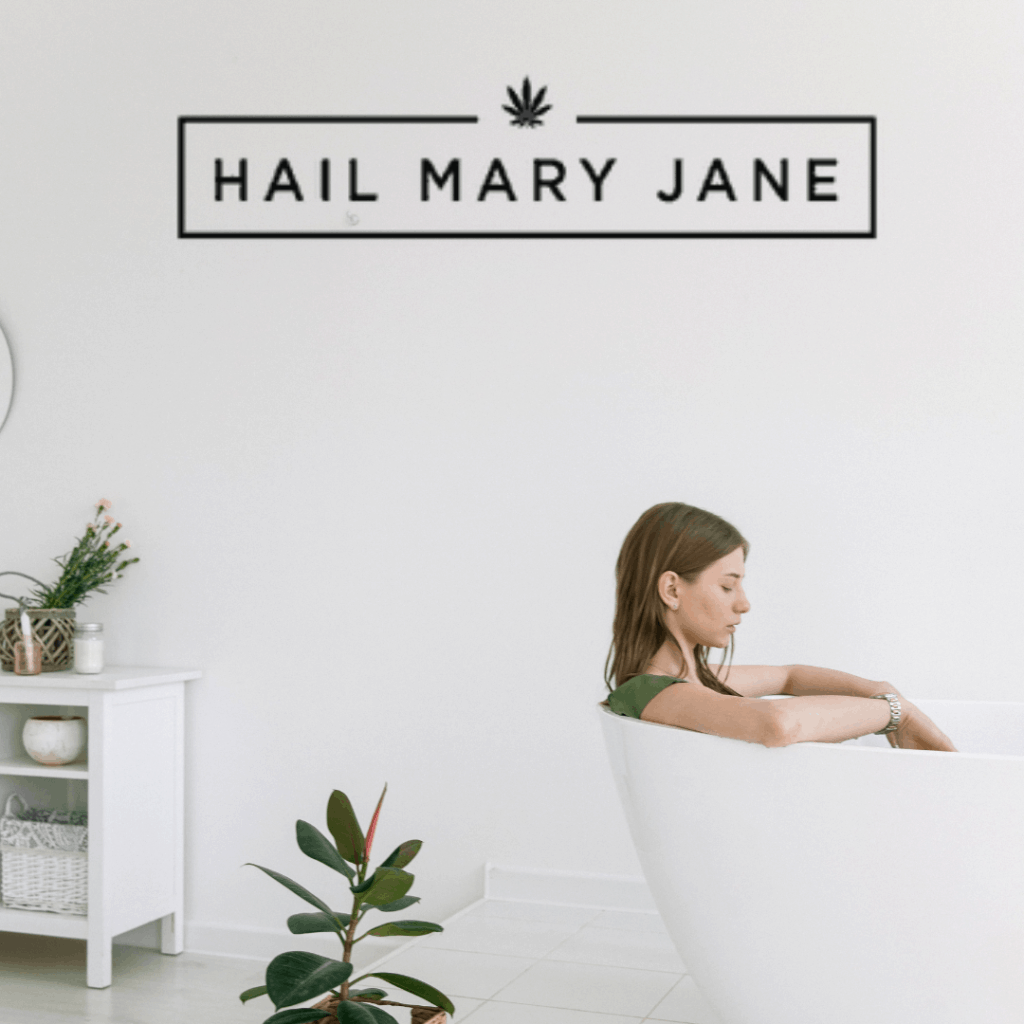 Practicing self-care is essential to our overall well-being and daily sanity. And while that sometimes means forgoing that expensive cup of coffee in the interest of saving money, it also means taking care of our mental health. With hustle culture being the new norm, it's no surprise that we often get more than our fill of cortisol. Because of that, it's important to fill our arsenals with relaxation techniques. For some of us, that might mean a nightly stretch session. But if you're reading this blog post, it's probably safe to say you'd prefer something cannabis-related. 
When looking for something new to add to your routine, you might consider taking a nice soak. Bath bombs have always been a top pick for people in looking for some R&R. And lately, they've only become more sophisticated, not just in their colorful shapes, but in what they can do. 
With CBD increasing in popularity, we've seen it in many different forms–drops, tablets, chocolate, etc. Now, vertically integrated seed-to-sale company, Caliva, has taken it a step further with, you guessed it, bath bombs. Keep reading for more on Caliva's wellness line and the lowdown on their bath bomb situation.
Not Just Here For The Flower
Whatever Your Relationship To Cannabis Is, Caliva's Got You Covered
These days, distributors are getting increasingly interested in the properties of the cannabis plant. And yes, they have always been well-known, but we're not talking about strains you can only get with a doctor's recommendation. CBD or Cannabidiol is the second most active ingredient in weed, and it's essential to the mary-jane healing process. And over the past couple of years, it's become extremely popular with cannabis-lovers and straight-laced folks alike. 
A well-known one-stop shop for all things cannabis, Caliva is known for its quality flower, edibles, equipment, and more. While it's arguable that all of these listed items are associated with wellness, Caliva knows that not everyone is looking for a full-fledged high–enter CBD. 
With an entire section of their site dedicated to wellness practices, proud users and newbies are welcome. So depending on your needs, you can find CBD in whatever form you fancy within their apothecary. But for now, let's focus on their most enjoyable option.
Well By Caliva's Bath Bombs
Taking An Already Relaxing Wind-Down Up A Notch
We do some self-care activities daily, while we only whip out others when we're feeling doubly stressed or burned out. Bath bombs are one of those special items. Often filled with Epsom salts and essential oils, they're sure to help relieve some stress-derived muscle tension and clear your mind. Add CBD to the equation, and your bath time experience will be all the better. After giving Caliva's version a try, we have a hunch you'll never go back to cannabis-free versions. Here's a rundown of your options-
For Kings And Queens Who Need Their Beauty Sleep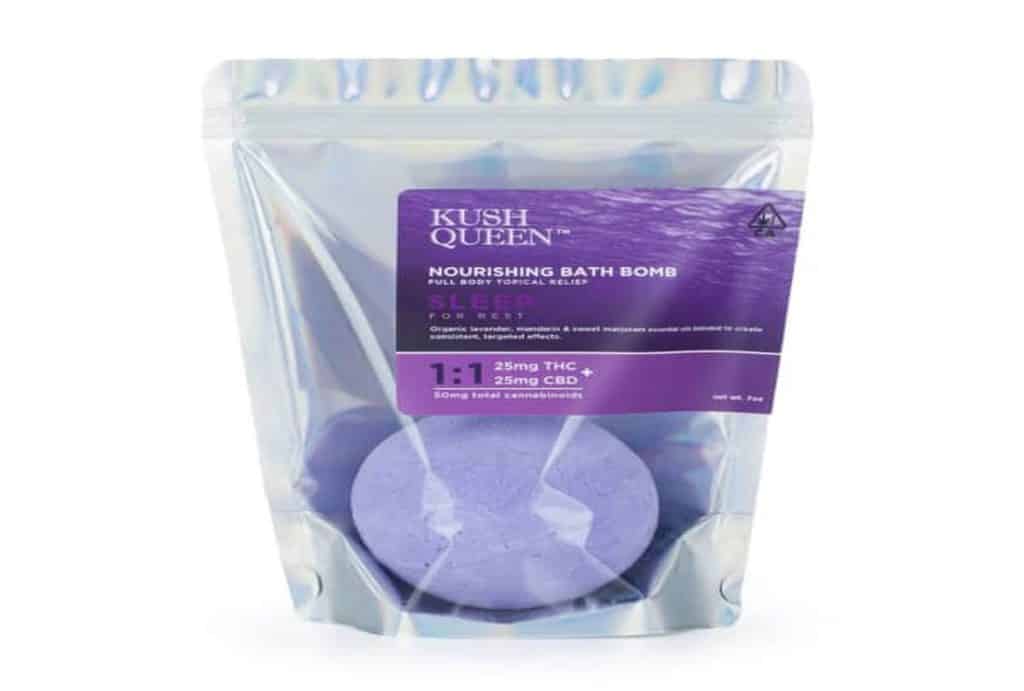 Image courtesy of Caliva.
This bath bomb is from those looking to get some shut eye If you have an overactive inner monologue, we recommend giving Kush Queen- Sleep a try. 
Ingredients:
Lavender- This is the superfood of the plant world. Though it's been used for centuries, these days, we tend to see it most in essential oil vials and beauty products. Lavender is known for helping us chill out. In aromatherapy, deep breathing is encouraged, augmenting its already relaxing properties. Perfect for a bath bomb, don't you think?
Citrus Reticulata- When we think of citrus, words like 'revitalize' and 'energize' come to mind. There's a reason for that. Citrus, filled with vitamin C, amongst other things, is commonly used for fighting ailments, like the average cold. It's easy to get sick from not wearing proper attire in the winter, but did you know our defenses go down when we're feeling stressed? In case you needed another excuse to take that bath you've been craving, the answer is in this oil.
Origanum Majorana- You may not have heard of this plant before, and quite frankly, it's a shame. This little guy is filled with inhibiting properties that have been used in various practices. This antimicrobial  potent flower kicks butt while providing you with more resources. If you work in demanding conditions, you might consider finding ways to incorporate this naturally-sourced ingredient.
All these components combined with equal parts THC and CBD are sure to help you find those 
zzz's. That's the goal, right?
Helping You Breathe In The Good Stuff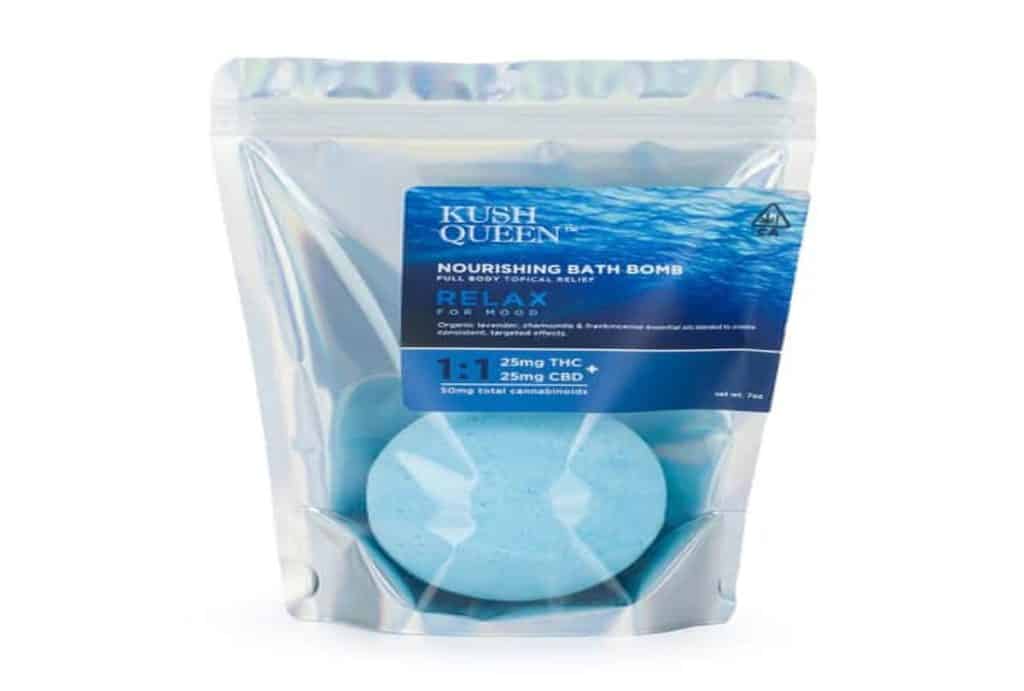 Image courtesy of Caliva.
To be honest, we can't think of anyone who wouldn't enjoy this Kush Queen-Relax. With the world currently upside-down, you might find yourself in desperate need of some soothing. 
Ingredients:
Frankincense- Used in various practices, we've seen this aromatic resin explode in wellness culture. Often used in aromatherapy because of its sweet and woody scent. If smoking is typically your chosen cannabis method, this could be a nice alternative. 
Chamomile- We've all had chamomile tea before. In addition to its trademark sweet-floral taste, it also has a variety of notable uses. Culturally, it's become synonymous with relaxation, so it's no wonder why this flower's included in the ingredients list. 
Lavender- See above. 
The one-two punch this bomb provides is hard to beat, but with CBD and THC, it truly out-does itself. 
If you're familiar with Caliva, you know what great care they take in sourcing components that require no guesswork. Farm-to-cart is their motto, and by the look of these ingredients, they live up to their ethos. For cannabis newbies, this is the perfect way to get into all things THC and CBD. Cannabis lovers, consider these bath bombs a new avenue for appreciation! 
Make sure to include Well by Caliva's bath bomb! https://calivacbd.com/products/well-bath-bomb?variant=32743609565316
Sponsored by Caliva, retail license C10-0000441-LIC.