Since the outbreak of the Coronavirus, many new questions have come up in our daily lives. Especially in regards to the cannabis industry. A few being…Is cannabis an essential business? Is it safe to smoke cannabis? How do I get my cannabis? Can cannabis protect my immunity or ease my stress? Luckily, we've got the answers to the most concerning cannabis questions in this unprecedented time. Even more, how THC and immune system effects interact and how CBD or THC could potentially help your time in quarantine. So, let's dive into our in-depth guide on cannabis and the coronavirus, to find out everything you need to know about immune system effects and use in quarantine.
First of all, is it safe to consume cannabis during coronavirus outbreak?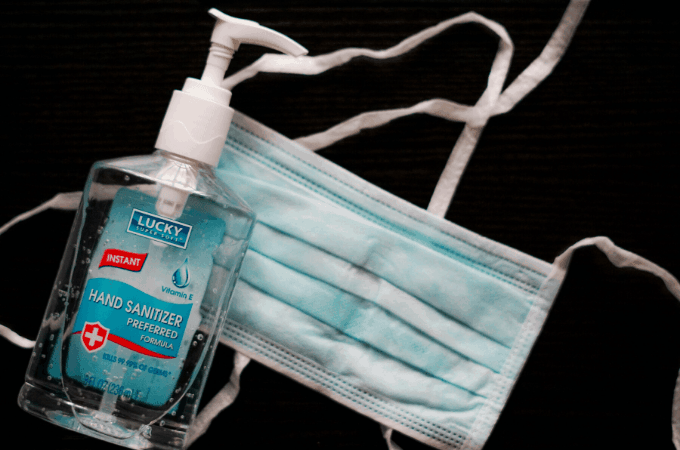 To begin, yes, overall it's safe to consume cannabis during the coronavirus outbreak. Like consuming food or other consumables, you can take a few precautions to ensure cleanliness or safety. Like properly sanitizing any outer packages, and getting delivery, mail service or curbside pick-up when available. Since the coronavirus is respiratory in nature, it might be best to avoid smoking and opt for edibles when possible.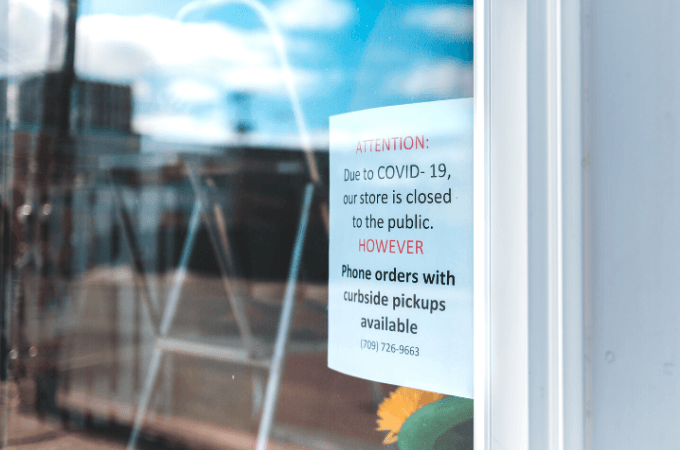 For medical and recreational users alike, it might seem like you need weed more than ever. Especially as a stress and anxiety reliever. So, unless you're showing signs of COVID-19 feel free to continue using for THC health benefits.
Can CBD or THC Cure (or prevent) Coronavirus?
While CBD and THC are pretty miraculous in their effects, unfortunately they're not a cure for the coronavirus. The cure to the infectious virus is still unknown, but experts are certain cannabis isn't it. What THC and CBD can do, is provide their own unique benefits to your immune system overall. In a time of thinking more about your own health and protection, it doesn't hurt to brush up on how CBD and THC affect the body's immune system.
Health Benefits of CBD: CBD effects on Immune System
CBD for immune systems is just as beneficial as its other medical effects. Through the endocannabinoid system, CBD interacts with a number of receptors that influence the immune system directly. First, CBD's anti-inflammatory nature is able to reduce the immune's system inflammatory response. This helps isolate infected areas and prevents the spread of toxins. Here are a few health benefits of CBD related to the immune system worth noting –
CBD immune system effects are still being thoroughly researched, but for the most part early studies are showing promise for their beneficial relationship.
Health Benefits of THC: THC effects on Immune System
THC and immune system effects have been reviewed as much as CBD. THC health benefits include the protection of the immune system and the positive promotion of key components. By THC binding to the CB2 receptor found in the endocannabinoid system, it activates an anti-inflammatory response. This makes THC a natural immunosuppressant also helpful for autoimmune diseases. The cannabinoid also relates to the immune system in the following ways –
Between THC, CBD and other minor cannabinoids experts are uncovering a number of beneficial effects that cannabis can provide the immune system.
Can cannabis help me (in other ways) during Coronavirus lockdown?
When your life gets turned upside down seemingly overnight, it's normal for stress and anxiety to run high. That's one condition or feeling we all know cannabis can help. So, while THC and CBD might not actually cure COVID-19 it can certainly help your quarantine blues or boredom. CBD health benefits alone are relaxing and calming for the panic you may feel. If you choose your strains or products carefully, you'll be able to conquer lockdown symptoms.
Since ordering online allows you the time to curate your cannabis experience, here are a few tips to achieve the buzz that can benefit isolation, or working from home.
In a time where there's a new focus on health, it's reassuring to know that cannabis is backed by extensive research proving its beneficial effects. As unknown as the world may feel, you can take comfort in knowing that marijuana can ease self-isolated side effects or at least provide a safe good time.
Self Isolation and Cannabis: Things to take into account.
Self-isolating for most is a whole new world. This means we're learning new ways to navigate getting our essentials while protecting our overall health and safety and that of others. While cannabis users usually have a set routine for consuming and purchasing, the coronavirus is forcing many to adapt. For the most part, the cannabis industry is being considered 'essential' in most areas. In fact, many areas are setting records in cannabis sales. To finish, we've summarized the top things to take into account while remaining as isolated as possible for marijuana patients and consumers.
Medical Marijuana Patients
Where medical marijuana is legalized, states are ensuring that patients have access to their meds. Most dispensaries are operating as normal, practicing social distancing and shopper limits at retail storefronts. If the dispensary isn't physically open to patients, they're offering delivery or curbside pick-up for orders placed on the web or on the phone. To minimize your interaction we'd recommend buying the maximum that your state laws allow, to hold you over for extended periods. CBD oil is readily available for purchase online for delivery straight to your door. When using medically for chronic pain, our guide to CBD for pain relief will come in handy.
Because COVID-19 is a respiratory virus, and if you're consuming for immunocompromised conditions it's being recommended to choose edibles versus smoking or vaping. This precautionary measure can avoid any additional irritants to your respiratory system for the time being.
Recreational Marijuana Consumers
Having to pass unusually amounts of time is causing many to turn to the recreational use of marijuana. Even if you're a regular users, you've probably increased your consumption while self-isolating. With that said, the same goes for recreational users as it does for medical patients – bulk up as much as you can, while making the trip out for papers, paraphernalia and product. This will reduce your contact with others and ease any 'low stash' worries. Popular cannabis delivery sites like Weedmaps and Eaze are up and running in most areas which is probably ideal.
As recommended to any smoker during this time, choose marijuana consumables or edibles to avoid any respiratory system irritants. Social distancing applies to smoke sessions and circles, too. Do not partake in sharing joints, blunts or bowls, and wipe down any rig if you do share with a significant other or partner.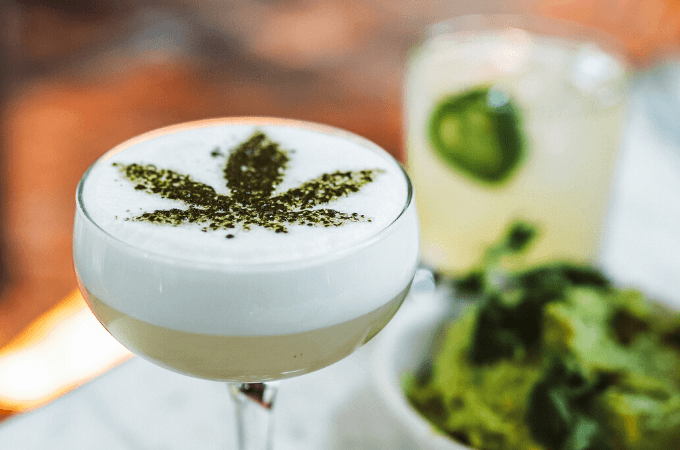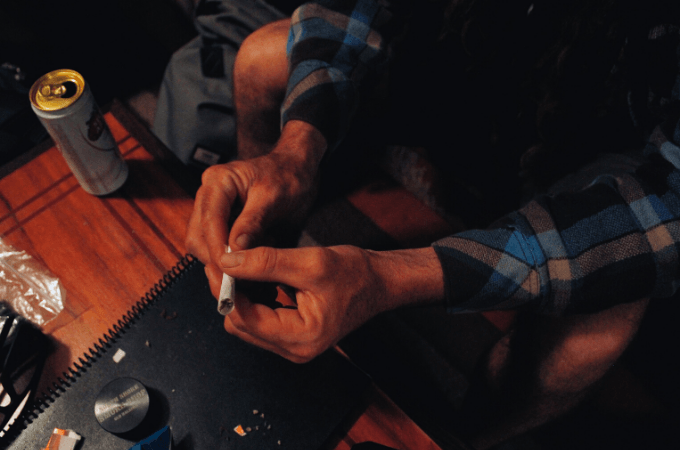 Whether you're using medically or recreationally, it might also be time to consider signing up for a monthly subscription box of cannabis goods. There's a number of high-quality boxes that will deliver the necessities to premium gifts, on a regular frequency.
Final thoughts on Cannabis & COVID-19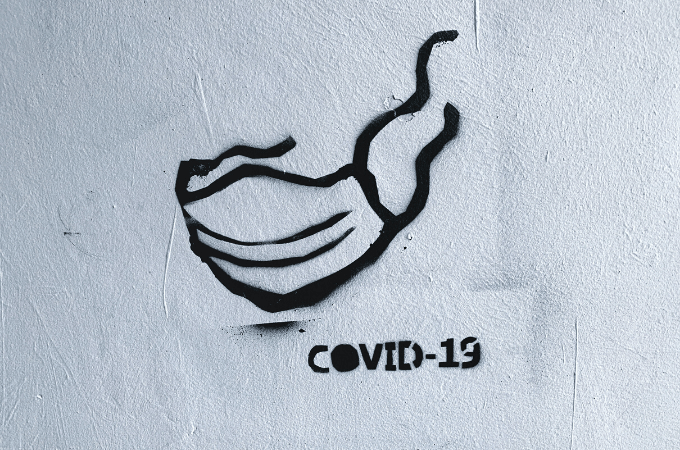 In any time of need, CBD health benefits and health benefits of THC come in quite handy. Fortunately, progression in legalization and the lifting of stigmas, has allowed cannabis to be classified as 'essential'. What we've found is many dispensaries and online retailers are working as normal. In fact, most are even busier than ever. The plant's natural compounds are able to boost immune systems at the same time as relieving symptoms from the new era of high panic. Recreational and medical users alike can rest easy knowing that with the right precautions consuming cannabis is safe in self-isolation. Use the tips and information we've provided to stay safe and healthy while continuing your cannabis routines.