The art of rolling a joint has become so advanced that it's hard to be the one who "destroys" it, as the art becomes your remedy. So, since most of this rolled art probably didn't last much longer than a day or two, I thought I'd feature some of the most creative joints I've seen in a while… joints I could never roll!
Creative Joints You Should Know
Yes, that's right, I never could manage to master the art of rolling a pristine regular joint, let alone joint origami like this; the tiny, delicate paper and my fingers never seemed to cooperate. Hey, at least I can roll a decent blunt! So, in honor of all you skilled paper rollers out there, let's take a look at some of the best I've seen lately…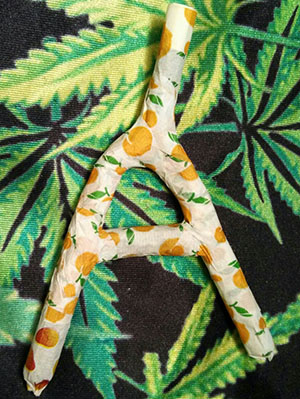 1. A JOINT
Yes, something as simple as this A-shaped joint is something I could never come up with, but I'm sure it'd pack a healthy punch.
It wouldn't be too difficult to get it lit, but I have to wonder how that middle section factored in.
Either way I'm sure it was a deliciously-flavored treat, even if they did end up with a chunk of unused greenery at the end of it.
Have any of you smoked a joint like this?
How'd it turn out?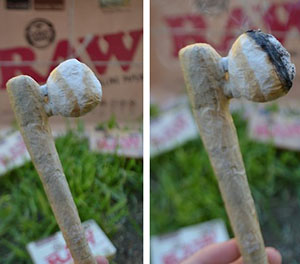 2. BASEBALL JOINT
This fancy little bat and ball-shaped joint would probably burn a little better than the last joint, and you could pack the ball part with any special little treats your heart desires.
This might burn a little uneven, after you finish off the ball, but there's plenty of herb packed into this beast, so I don't think anyone will be complaining too much.
I'd be tempted to hide a chunk of shatter in the ball to really knock it out of the park!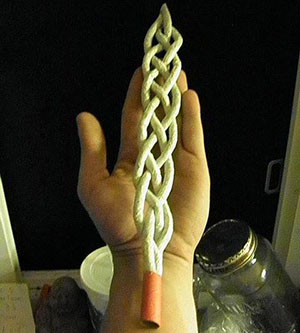 3. BRAIDED JOINT
The last thing I attempted to braid was my moustache, after growing my beard out for a year, and that didn't turn out even half as nice as this joint did!
It looks like this baby is holding quite a good amount of herb, and probably took a while to construct.
This is the kind of joint you show up to a party with, and then watch in amazement as it comes apart during your session.
I'd be happy to be toting around this Celtic sword of herbal goodness, but sad to see it go.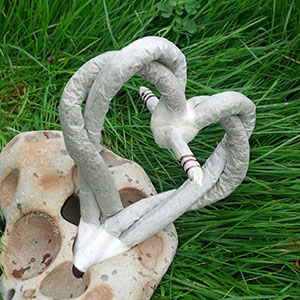 4. DOUBLE HEART CROSS JOINT
Now, this bad boy took some serious skill to construct!
Two hearts, intertwined with each other, only to have another joint cross through them in the center, and then be wrapped in thin coils of hash oil.
This was probably as fun to watch burn as it was hard to construct, and I'm sure it knocked quite a few people on their ass!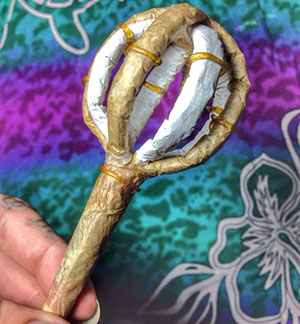 5. LOLLIPOP JOINT
I wasn't too sure what to call this one, so I opted for the lollipop joint, because it looks like it'd be a treat for anyone!
I'm sure it was great to watch the circles break apart, and the multiple rings of hash oil would make sure that everyone got that extra flavor boost.
Joints like these wouldn't last too long, partially because you wouldn't be able to sit it down without messing up your creation, so you might as well light it up!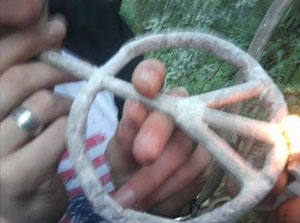 6. PEACE SIGN JOINT
This joint symbolizes what everyone feels after finishing off a good joint, but damn would you have to be delicate with this one!
It'd be beautiful to watch it burn, and could probably double as a torch, to help you make your way through the crowd at some festival at night.
It's not every day you see 5 glowing embers coming out of the same joint but, if you do see such a thing, then you know it's a good day!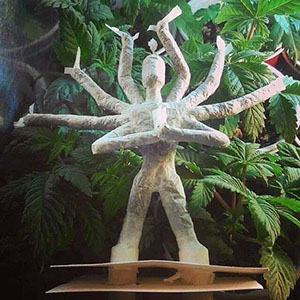 7. DURGA JOINT
OK, so I had to look into what eight-armed creatures were out there, and it looks like this lovely goddess (Durga) is said protect her devotees from all angles.
Now, this would take quite a few lighters to light it evenly, but I'm sure it wouldn't be long before you felt safe, inside the warm embrace of Mary Jane, in the shape of Durga.
I hope the feet join back together at the bottom, otherwise that'd make for an uncomfortably-close tandem puffing session.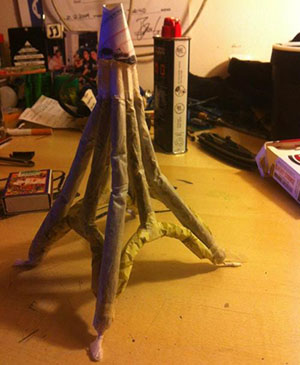 8. EIFFEL TOWER JOINT
Someone was feeling a bit French as they constructed this tower of a joint, which stands pretty well on its own… as it patiently waits for you to smoke it.
This one actually might burn pretty well, but damn would you have to be gentle when you passed it!
I can imagine whoever took part in burning this tower down felt just as high as the Eiffel Tower is tall.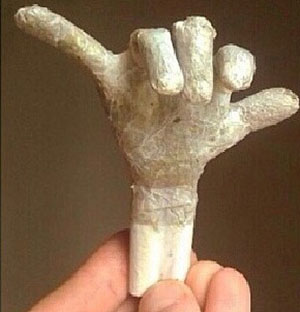 9. HANG LOOSE JOINT
No, this joint doesn't appear to be rolled loosely, but it does remind you to relax with the universal symbol for "hang loose", brah.
I'm sure this little beast packed quite a punch when they got to the palm, but I bet ET would have been proud when the fingertips were all lit up.
I dig your style, young grass roller!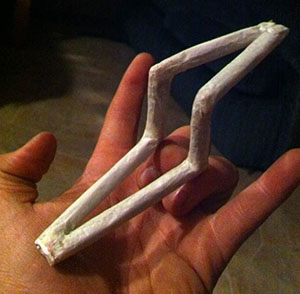 10. LIGHTNING BOLT JOINT
Now, it's no shocker that this joint would be a double-barrel of fun, but its simplicity doesn't make it any less creative in my mind.
I like that it looks like a 2D lightning bolt from this angle, but is actually more like a 3D step in design.
I wonder if they opted to fill each side with a different strain?
That'd make for a lovely blend of smoke in the end…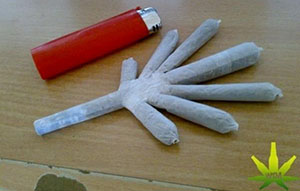 11. POT LEAF JOINT
Alright, so it doesn't exactly look like a pot leaf, but I think we all get the idea!
And this bad boy would definitely be a great joint to smoke, but you're probably going to want to have more than just that one lighter on hand.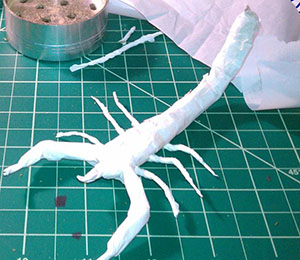 12. SCORPION JOINT
Would you let this beautiful joint sting your lips?
Now, I'm not sure how well those little legs turned out, but it looks like this creepy crawly would pack quite a pleasant punch.
Just don't smoke this one around any paranoid smokers, or they might stamp out your creativity!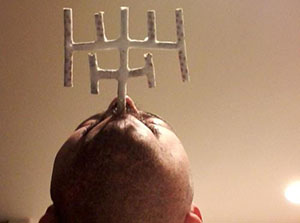 13. H-CEPTION JOINT
I had no idea to call this one, but there are at least 10 different H's hidden in this advanced joint.
I guess it kind of looks like a star fighter or some kind of plane, but who cares what you call it, right?
It's awesome!
Now, it might suck to light it, but I bet it made for quite the smoke show while it burned on down.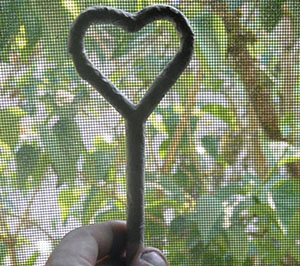 14. HEART SHAPED JOINT
Now, this joint might not be as advanced as the other heart joint, but I know I wouldn't be able to roll it, and it'd make a nice gift to a loved one.
Nothing says I love you like a handmade gift that helps you unwind after a long day and, while it might be a little difficult to get started, it probably smoked pretty well.
How many of you have rolled heart-shaped joints like this one for your significant other?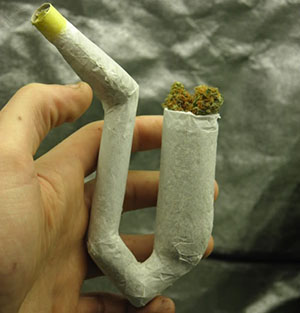 15. SHERLOCK JOINT
Here's a joint for the sophisticated smoker, and there is definitely a lot of good herb packed in this baby!
I actually think I'd feel a little fancy puffing on a joint like this, and I like how they left some herb poking out of the top.
But as high as my tolerance is at the moment, I'd probably need a bit of help finishing off a joint like this one.
Where's Watson when you need him?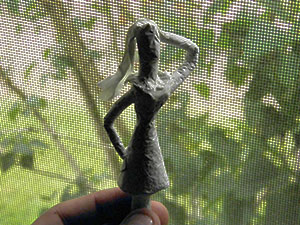 16. LADY JOINT
Speaking of fancy, check out this lady…
Who wouldn't be tempted to put their lips on these gently crafted papers?
Be careful though, you don't know what she's packing under that skirt!
That's about all I managed to scrounge up, but you joint rollers really are a creative group of stoners – keep on creating! Maybe someday you'll inspire me to practice the craft myself…