As more people learn about the benefits of both hemp and cannabidiol, an increasing number are turning to CBD capsules to ease pain, anxiety, and achieve a state of balance. CBD and cannabidiol are one and the same. While there are over 100 different cannabinoids in every single cannabis plant, cannabidiol is typically the most abundant. The CBD naturally interacts with your body's systems and symptoms but—and here's the kicker—it's not at all psychoactive. It contains no THC, so the high feeling typically associated with cannabis doesn't come into play.
CBD is available in various forms like oils, tinctures, capsules, balms, salves, candies, and even beverages. There are pros and cons to every type of product, depending on your health needs and goals and why you're choosing to take CBD.
If you've been searching for a CBD capsule that's right for you but have no idea where to start as the market continues to grow, take a look at some of our favorite brands on this list.
Hemp Bombs are a crowd favorite and they enjoy a nearly perfect rating according to both internet reviews and the staff at Hail Mary Jane (you can check our Hemp Bombs review). Even better, the concentrations and counts are varied so that you can find a product to suit your needs regardless of your budget or preferred dosage. Bottles are available in counts of five, 15, 30, and 60, and you can choose between 15mg capsules and 25mg capsules.
The Hemp Bombs brand relies on European CBD Isolate in its purest form, so there's no THC whatsoever. From there, the extract undergoes a rigorous quality control process. These capsules also contain GABA, L-Theanine, Magnolia bark, Passiflora, and Scutellaria, giving it numerous health and wellness benefits. You can take Hemp Bombs CBD for pain relief, inflammation, nausea, or feelings of anxiety using CBD oil or capsules .
CBD FX is also known for their CBD products, including capsules. One reason they're so popular is the value for money—a 30-count of 25mg capsules is typically less than $60, and you get 750mg total of CBD. The brand also offers a pouch of CBD counts. There are eight pills in the bag, and they're 25mg each for a total of 250mg of CBD.
The hemp used to make the CBD oil capsules from CBD FX is all organically and naturally sourced. It's then turned into a powder and packed inside the pills. The powdered formula is created for gentle absorption that's easy on the digestive tract, and you can even take them without food if you prefer. In addition to both hemp oil and CBD, the pills contain silicon dioxide and gelatin, which means that you get the most CBD possible.
This quick and easy way to take CBD is as good as all the CBDmd products. CBDmd capsules come with 30 (33.3mg) or 60 (16.6mg) pills of USA Grade-A premium Cannabidiol.
The method of extraction used for the CBD Oil of the capsules is the same as all CBDmd products and they're 100% organic, with non-GMO, gluten-free, and vegan, so you don't have to worry about anything.
You can choose between different strengths (450, 1000, 1500 and 3000mg of CBD) and its price make it worth it, starting at only 33.95$ for the 30 count bottle of 450mg of CBD.
If you are wondering how many to take after reading in all cbdMD reviews a different dosage, the recommended dose is one serving in the morning and then another in the evening for the first four days.
Lenitiv, the brand founded by Montel Williams, has teamed up with Select to launch a new line of CBD products: two types of CBD capsules to manage anxiety, depression, and pain. 
These capsules, made with infused CBD oil, are all natural containing only hemp, coconut oil, terpenes, gelatin, glycerin, and water. They come in bottles of 30 capsules with 50mg of CBD each one and are designed to consume 1 every day.
As we said before, there are two products available: Alert Capsules, which are made to take in the morning to give you energy; and Relax Capsules made (as their name suggest) to relax and take at night.
Vegetarian and vegan fans of CBD now have access to a capsule product that they can use guilt-free. Many gel capsules—for CBD and other medications—are made out of gelatin, so they are not ethical for vegans or vegetarians. SOL goes a step further to ensure a pure product. Not only does the company insist on using an organic, specially grown hemp, but they also extract the CBD using CO2, which eliminates the need for any chemical solvents or additives.
SOL only offers a container of 30 capsules at 15mg each, but you can save when you buy more than a single bottle. They promise that with regular use, their CBD will help to improve your immune system, get rid of inflammation, help you to sleep better, optimize the health of your brain, and reduce anxiety. SOL advises you to take your capsule(s) at the same time every day to balance and regulate the effects on your body.
At Cannabidiol Life, you'll find plenty of CBD gel capsules. These capsules are softer to the touch and you can see and feel the oil inside. Buy a sample to see how they work for you, then choose between a two-week supply, a month's supply, and a two month supply.
The company has a signature organic oil with which it makes its pills and other products. Each capsule contains 25mg of high-quality, lab-tested CBD oil.
If you want a CBD oil capsule that's chock full of the helpful cannabinoids, CBD Essence has CBD Hemp Oil capsules boasting 35mg of CBD in each pill. A bottle with 30 capsules nets you 1,050mg in total. Bottles are also available with 60, 90, and 120 pills, all with 35mg of oil. The brand is insistent about manufacturing the product using sustainable practices. The plants come from fertile soil, which further ensures their safety. This is another brand that utilizes extraction via CO2 for a purer product.
The only other ingredients introduced into the liposomal formula are sunflower lecithin and virgin coconut oil. Both are certified organic, and since they're all-natural, they won't interfere with the hemp oil itself. The lack of additives is better for your health overall.
What Are CBD Oil Capsules?
CBD oil capsules are just CBD in pill form, typically offered in gel or powder capsules like most supplements on the market. The small tubes hold hemp oil that's full of cannabidiol. The extract comes from the cannabis plant's stalk, making it entirely botanical, and thus natural.
Swallow the recommended dosage with a drink of water or some other beverage. Many users recommend eating just before or after you take them as it helps your body to absorb the CBD and additional nutrients a bit faster. As the oil breaks down and eventually enters your bloodstream, you'll begin to feel the effects which typically last several hours.
Cannabidiol, or CBD, is one of the most versatile compounds in cannabis. It has the ability to treat an array of diseases and problems. Its toxicity level is extremely low, and any possible side-effects are so benign that they're all but non-existent. Because of that, it's reliably safe for nearly anyone.
It's important to emphasize the difference between CBD and THC, or tetrahydrocannabinol, which is the psychoactive cannabinoid that creates the high most typically associated with marijuana usage. Unfortunately few studies have been done on the cannabis plant and its effects as a whole, but those that are available list a whole host of maladies can be treated with CBD oil pills.
CBD has the potential to act as an anti-inflammatory agent, not to mention an anticonvulsant, an antiemetic, an antioxidant, an antipsychotic, and an anxiolytic. In less convoluted terms, it means that you can use CBD oil to potentially calm inflammation, such as arthritis, sore joints, and even some chronic pain, as well as vomiting, nausea, and neuroinflammation. Regular use may also help with anxiety, including chronic anxiety and social anxiety. Some people have luck coping with oxidative injuries, and others have successfully used CBD oil capsules to aid with schizophrenia.
CBD pills are absorbed through the stomach, so they take longer to kick in than a liquid or oil that passes through the mouth and is absorbed sublingually, which allows it to instantly hit the bloodstream. This is less than ideal for people who want immediate relief, but if you deal with chronic pain or inflammation related to intestinal issues and don't mind it taking longer to kick in if it means it will last longer, capsules are a great option. They are also convenient if you hate the taste of oils or tinctures, another reason some opt for pills instead.
How To Take CBD Capsules?
How Many CBD Capsules Should I Take?
The amount of CBD capsules you take depends on a few different factors. First, being the dosage of the CBD capsule you're taking and second being the dosage you require for what you're alleviating with CBD. CBD capsules are incredibly accurate for dosing, considering you know the exact amount of CBD MG per capsule. Most capsules are sold in 15 mg – 25 mg doses and the average recommendation for use is 1-2 per day.
How Effective Are CBD Capsules?
Where You Can Buy CBD Capsules
The best place to start is with any of the brands messaged above. They are reputable, well-established, and provide options for newbies and experienced connoisseurs alike. No matter what brand you try, always do your due diligence first. Research all of the ingredients, along with any information about the extraction process (supercritical CO2 extraction is what you want).
Smoke shops, head shops, and medical marijuana dispensaries frequently offer CBD oil pills. It's becoming much more mainstream, to the point that it's possible to find CBD gummies and things in gas stations and convenience stores. They're often considered an impulse buy, and you can find them right by the register if you're lucky.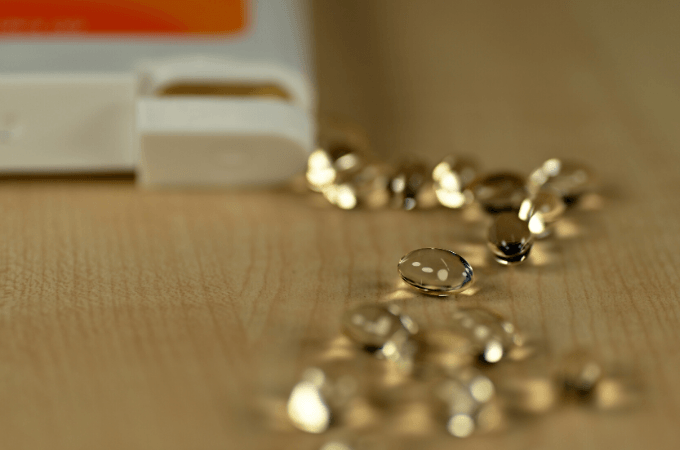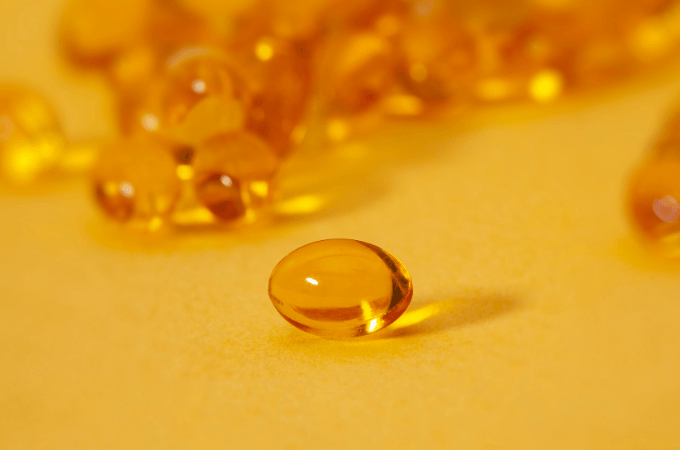 There's no reason for you to feel pain or experience anxiety. You don't have to put up with nausea, worry, or headaches if they are affecting your quality of life. CBD oil capsules do more than relax you. They have the potential to ease your pain, soothe your aches, and provide you with peace of mind, which is priceless when you're dealing with chronic health issues and rely on pharmaceuticals to feel better. Because it's an all-natural remedy, you have nothing to lose by trying it. It won't make you test positive for THC, so you needn't concern yourself with drug tests. Just think about feeling better, like a more balanced and healthier version of yourself.
Most frequent questions and answers