Traditionally, cannabis-themed holiday gifts likely consisted of a few nugs of your favorite herb for your favorite people. But with legalization bringing all sorts of innovation to the industry, you can get far more creative with your 420-themed Christmas gifts this holiday season.
Whether you're looking for small stocking stuffers or a luxury item that will show someone how much you appreciate their stoner companionship, we've got something for everyone on your list in our selection of favorites.
On a budget? These marijuana-themed gifts under $50 make great stocking stuffers that won't break the bank.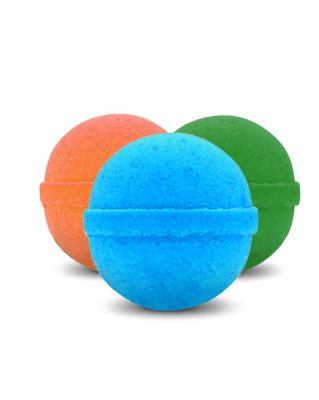 BATH BOMB MULTI-PACK
3 or 6 Multi-Packs Available
cbdMD's bath bombs are made with all-natural, organic ingredients and come in delicious scents like frankincense for pleasure, lavender for relaxation, and eucalyptus for rejuvenation. You can buy these bath bombs individually, or grab a 6-pack for $40 which includes one of each scent.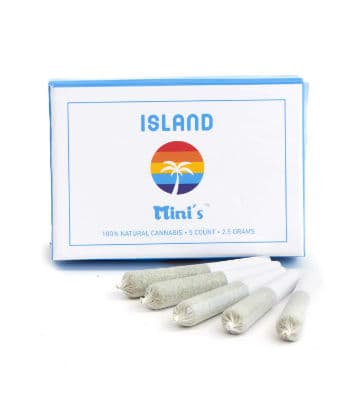 ISLAND MINI PREROLLS
Indica, Sativa and Hybrid
Joint smokers will love indulging in these Island Mini's, and a pack of 5 is the perfect amount of strain-specific doses.
This 3-inch one-hitter taster by Marley Natural made with American Black Walnut and finished with natural carnauba wax holds just enough flower for a couple hits. It's portable, efficient and elegant and makes a great gift for anyone who likes to smoke on the go. Plus, you can never have too many pipes.
Concentrate lovers and dabbers can never have too many carb caps for their dab rig, and this pineapple cap by Hemper is a fun and funky piece that's as functional as it is stylish. Right now you can grab this piece on sale for $20, down from $64.99.
For the "main course" gift that's a step above the stocking stuffer, these are all under $100 and look great under the tree.
For just $30 a month, you can send cannabis connoisseurs a box of smoking accessories and goodies valued at over $100. Each Hemper box includes an assortment of high-quality products like a bong or dab rig, papers, wicks, bowls, filters, and other essentials. Everyone loves a nice subscription box, and this one includes both fun and unique glass pieces as well as essentials you need to keep around if you smoke regularly.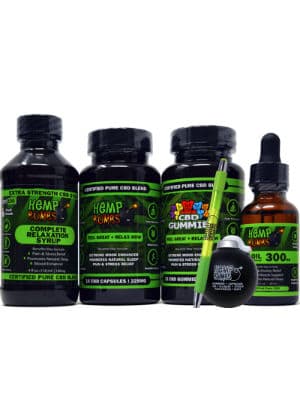 SAMPLE CBD BUNDLE
For the Edibles Enthusiast
Hemp Bombs is one of the most popular names in the CBD world. If you know someone who likes CBD or could use some to help their body chill out, they'll love this sampler pack. For $99.99 you'll receive a bottle of relaxation syrup, 15 capsules, 15 gummies, a bottle of 300mg oil, a stress ball, and a pen. Great for anyone who wants to experiment with new kinds of products to see what works best for their lifestyle.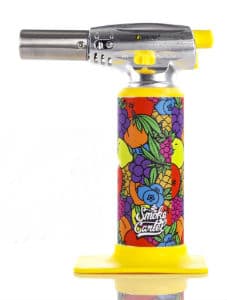 DAB TORCH
Great Quality Butane Torch
Dabbers can always use a high-quality torch, so go for one that's as artsy as it is functional like these torch art pieces by ErrlyBird. The base of each torch art piece is decorated with a colorful and stunning piece of artwork ranging from land and seascapes to pop culture-themed torches. On top of looking so cool, they're also known for being a great quality butane torch.
For $90 you can gift one of GRAV's most popular upright bubblers. At 7 inches it's a small yet versatile piece for smoking either flower or concentrates through cooling, bubbling water. GRAV products are known for an incredible smoking experience and their pieces look great just sitting on the table.
These are our top big-ticket recommendations for cannabis gifts in 2020.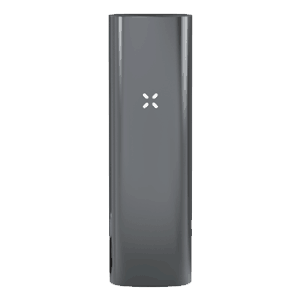 PAX 3
FREE 4-Piece Aluminum Grinder
Know someone who loves to vape their herb? The Pax 3 vaporizer is considered the leading name in the game, and you can grab one of their vapes in your choice of 5 colors for $199.99. With 60 temperature settings, a lightning-fast 22-second warmup time, and Bluetooth capabilities, you'll definitely delight the tech stoner in your life with this piece.
Bakers who like to add some "special" butter to their confections will find great use in a Levo oil infuser. This piece is smaller than many other infusers on the market and fits right on the countertop, so you don't have to worry about taking up an entire kitchen cabinet with another gadget. With the Levo, you can infuse herbs like cannabis, lavender, lemongrass, and sage into butter and oils to make baked goods, adults-only edibles, soaps, lotions, and anything else that requires herbal-infused oil. Cannabis is fat-soluble, so in order to extract the goods from the inside you'll need something like butter, olive oil, or coconut oil, which can be used as the base for your products. The Levo makes the process foolproof and has a price tag of $199.99.
Dab enthusiasts will take their sesh to the next level with Dr. Dabber's Boost Black Edition, an e-nail vaporizer that uses titanium, quartz, and ceramic nails along with a glass water filtration system to produce cool, clean, potent plumes of concentrated smoke. It's a modern, stylish, and high-quality dab vaporizer that arrives in a gift-ready wooden box. Grab one for $159.99.
For flower loyalists, a quality grinder is a must-have piece in their stash. This 4-piece grinder by Lift is a prime grinder that allows you to effortlessly grind up your herbs, so it's perfect for those with mobility issues as well as those who just like a smooth feel and finish. At $150.00 it's on the higher end of grinders in terms of pricing, but the price is well worth it when you drop that first nug in there and see what happens.
Other Cannabis Deals on Christmas
Don't worry if you didn't like any of these products, these promo codes and discounts will save your Christmas.
Vapeworld is offering some significant promos until 25th December. Here you have the best promos codes to buy the perfect gifts.
SITEWIDE: Get 20% off sitewide with coupon code: HOLIDAY20
KANDYPENS: Get 30% off all KandyPens vaporizers with coupon code: KANDY30
O.PEN: Buy 1 O.Pen Original Battery, Get 1 FREE.
VAPIR PRIMA: Get the Vapir Prima for the reduced price of $99.99.
MJ ARSENAL MINI RIGS: Get MJ Arsenal Mini Rigs for the reduced price of $34.99 each.
YOCAN EXPLORE: Get the Yocan Explore for the reduced price of $49.99.
A FREE GIFT WITH PURCHASE: buy 1 Vapium Lite, get 1 FREE Evak storage container and grinder. 
And Namaste Vapes is also offering some promos. These are the current Christmas promotions, but there will be more: 
Free gift if you place an order above $ 100 on Namaste
Purchases over $200 on the store, you'll receive a gift voucher via Email for $30, which can be used on any product.
20% OFF Sitewide (excluding Pax, Arizer & Davinci IQ) with the promo code WINTER20 from 21st December to 7th January.
Other Namaste Vapes' vaporizer discounts: 
Mighty – $269 23% off
Crafty – $209 25% off
Volcano – $359 25% off
Volcano D – $449 75% off
Plenty – $189 24% off
Firefly 2 – $249 24% off