If you're a regular and frequent dabber, chances are you've gone through quite a few cans of butane. Maybe you've got a few scars on your hands from your torch or touching that too-hot nail. These are some of the main reasons why dabbers are eager to invest in e-nails.
In this post, we will define what is a dab rig and how to use a dab; what is the best dab rig for us (in the list you will see different sizes, so don't worry if you want to invest in a small dab rig, we've thought about you) and the best dab temperature to smoke.
But you won't find here how to make a dab rig; we encourage you to buy one if you are thinking of making your own at home, it'll be safer to buy it, seriously. And neither info about the best torch for dabs (we have a separate post for that), and, no, the Kandypens Oura or the Sticky Box enail are not in this list.
Like many products in the cannabis industry today…some are just better than others. E-nails are no different. With their advanced methods to heat dabs, and revolutionary nature it's important to choose the best e-nail for you. Another reason why it's important to do your research prior to buying, is the higher cost of e-nail rigs in comparison to glass rigs. Most e-nails are quite the investment for many dabbing connoisseurs so you want to ensure you're getting a quality product. You also want to make sure you choose an e-nail that won't waste the precious concentrate you'll be feeding into it. To make your life easier, we've done the research and testing for you.
Here's our final list of the top 5 best e-nails on the market today, for your future e-nail dabbing ventures. 
The Boost erig is a portable, battery-operated dab rig for use with oils and concentrates that requires no torch or butane. Attach it to the glass water filtration piece and heat it to your ideal temperature with three button clicks with a titanium or ceramic nail, or 5 times for higher heat with the quartz nail. The Boost Black eRig comes with a glass water attachment, domeless ceramic, titanium, and quartz nails, magnetic carb cap, magnetic loading tool, 2 medical grade silicon storage containers, a micro USB charging cable, and limited edition keychain. The battery lasts around 20-30 uses on a single charge, so it's perfect for at-home use but portable enough for on-the-go dabbing.
Nail: Ceramic, Quartz, Titanium
Herb compatible: No
Battery life: 20-30 uses
Temp control: 2 settings
Warranty: 1 year warranty
Probably the best enail kit, the KandyPens e-nail can be purchased as a standalone 510 threaded battery attachment you can use with your own piece, or as a kit that includes 3 extra batteries and a box mod for everything you need to dab. There is no exact temperature control, but the recommendation is to start low at around 5W, then gradually increase the heat until it's at your desired temperature. They recommend using between 25W and 50W for the ideal dab. Anything above 50W can potentially damage the heating elements.
In the icon kit you'll receive the Icon e-nail 510 base, titanium, quartz, and ceramic e-nails, glass attachment, carb cap, and an instruction manual.
Nail: Ceramic, Quartz, Titanium
Herb compatible: No
Temp control: Up to 50W
Warranty: Lifetime warranty on the battery
The Studio Rig is a portable attachment for your box mods and batteries, and it's one of the few that actually supports the use of herb. The high-quality titanium nail chamber is ideal for wax, and the embedded ceramic chamber is available for when you'd rather pack it with flower. The glass attachment filters and cools the vapor for flavorful, clean draws every time. There is no automatic temperature control, so the results are entirely dependent on you and how well you know how to use it (a little practice and you'll do just fine). It's recommended to heat your product between 15 and 25 watts.
Nail: Ceramic, Titanium
Herb compatible: Yes
Temp control: None, 15-25W is recommended
The Atmos Q3 e-nail is a powerful wax and concentrates vaporizer that uses a pure, triple quartz atomizer to produce a potent, flavorful vapor. It's conveniently encased in a scratch-resistant durable rubberized finish for portability, and the battery is the longest lasting on this list. The kit comes with one triple quartz/titanium atomizer, a glass mouthpiece, 1100mAh Atmos Q3 device featuring patent-protected spring loaded connection, a base stand, USB charger, packing tool, and user manual. Best enail considering quality-price ratio.
Nail: Quartz, Titanium
Herb compatible: No
Battery life: Approximately 1100 puffs
Temp control: High-speed heating element
Warranty: 5-year limited warranty
The one drawback of dabs…is they're hard to take anywhere on the go. If, after reading our list of the best e nails on the market, you're not very convinced about purchasing one, luckily, there's an expanding number of products solving that problem for dab lovers everywhere. Portable e-nails are the latest and most excellent tools of convenience to hit the world of THC wax products. Portable e-nails are a lot like vape pens in the sense that they heat the product up for consumption through a mouthpiece (if you're also looking for one, take a look at our best vape pens list!). But some differences in how they deliver their butaneless type of heat, while remaining an 'e-nail' altogether. We've taken our time to put a plethora of portable e-nails to the test. Here are the top products we found to be considered the best of the best portable enail or portable dabbers (however you want to call them).
The Yocan Torch enail is unique in the fact that it can be connected to any dab rig, bong or bubbler. The e-nail is a convenient, sleek and easy to use model that is simple to package and travel with versus e-nails you might have to plug in. The Yocan Torch enail also comes with an airflow or glass tube, making it versatile in use and worth the cost. With its battery operated heating device you won't need to worry about manually lighting your device, and it comes equipped with a micro USB charging port, too. Overall, the portable enails is easy to use, delivers powerful flavorful hits, and comes with all the right accessories to make dabbing portably as simple as can be.
The Electronic Nail, more commonly known as an e-nail in the vaping and dabbing world, is a device made specifically for dabbing concentrates that allows you to heat your wax at very precise temperatures without the use of a torch or butane. For frequent dabbers, it is a revolutionary device that has prevented who knows how many burned fingers.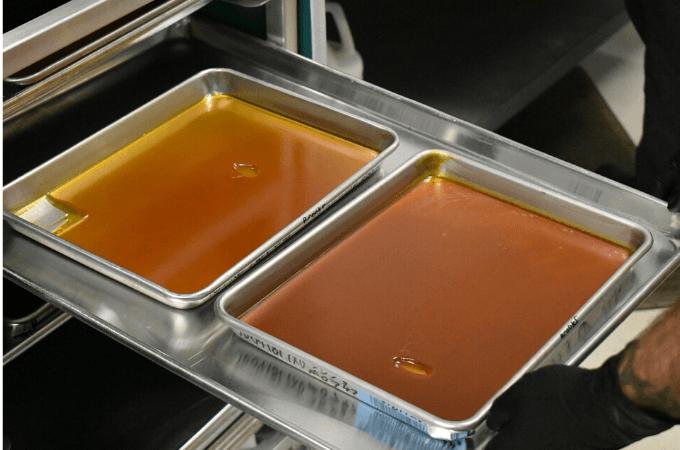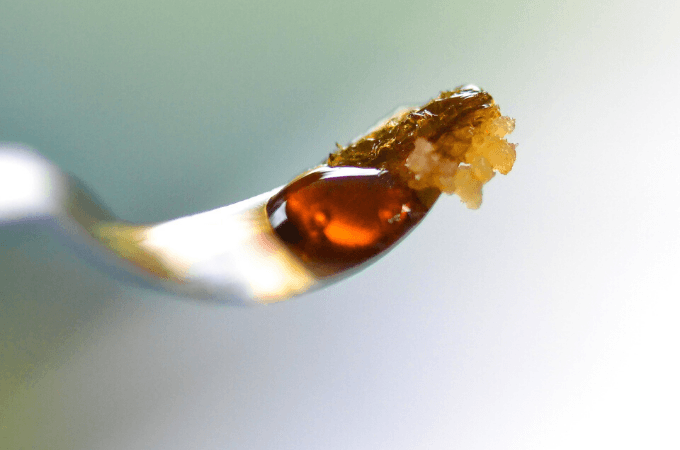 The reason this is so in-demand for dabbers is that back in the old days, a butane torch was needed to heat the nail, which was then dabbed against the wax to introduce the right amount of heat and produce a potent vapor. This became a challenging dance of skill because as soon as the flame was moved from the nail, the temperature would immediately cool down and you'd risk either introducing too little heat which melts the wax into liquid, or too much heat which will burn it right up.
With an e-nail, the heating elements connect directly with the nail, allowing you to press a button to heat it automatically without introducing a hot flame to your piece. The e-nail will stay at whatever temperature you choose, so all you have to do is reload the dab tool and let the portable e nail dab do the work.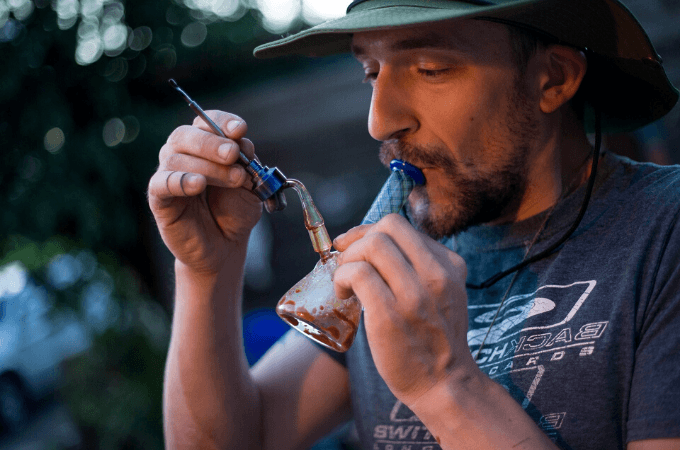 The most efficient way to clean your e-nail is with 99% isopropyl alcohol, which you can find at most head shops and at some convenience stores. The 99% alcohol is well worth it for sticky rosins and stubborn buildup in your glass. To clean the glass attachment, remove it from the e-nail and slowly pour some iso alcohol into the mouthpiece until it is less than halfway full. Shake it gently until clean and flush with hot water until the alcohol is flushed out of the bottom of the attachment.
Most people use the help of q-tips on stubborn sticky rosin, and if that's your style, Dabado Vaporizers sells "iso-sticks", which are basically q-tips that dispense isopropyl alcohol when snapped. They also have iso-wipes to help get your portable enail rig and hands clean.
What Temperature Should You Dab At?
If you're using a carb cap, which is placed over the dome after you take a hit to restrict airflow, you can pull off a lower temperature. Without one, a higher temperature will be needed in order to vaporize everything. It's best to start low regardless of your use of a carb cap and work your way up from there.
If you want a more specific number, the most common range for dabbing is at a temperature between 600 and 710 degrees Fahrenheit. We recommend starting around 600 and increase or decrease to find the sweet spot that brings the flavor you desire in pure, potent clouds of vapor with nothing left behind.