Koi CBD has a natural and fresh brand aesthetic that highlights their mission upon first glance. The brand's statement is simple – Nature gives us CBD. Koi simply 'harvests this gift to help people of all experiences, interests, and needs feel its restorative properties.' While setting a standard of quality across the board. So, does Koi achieve this mission, successfully with actual CBD users? We tried their products for ourselves, and perused Koi CBD oil reviews to find out the answer to that question. Here you'll find everything you should know, about the Koi CBD brand and their CBD goods.
KOI Naturals CBD: What Makes it Special?
Koi CBD only began in 2015 but quickly worked its way up the ranks in a flooded market of CBD brands. So much so, that the company was featured in Forbes Magazine in 2020 as one of the '20 Best CBD Oils To Try This Year'. After trying their oil ourselves, we'd have to agree. Koi focuses on THC-free broad-spectrum products, and does so, well. Their USA grown hemp is monitored and nurtured with care, which ultimately shows in the quality of their premium products.
The brand also goes above and beyond in the testing and verification of their all-natural blends. This rates high amongst online user reviews for transparency, and not to mention they perform a full-panel screening. Ensuring that purity, consistency, and safety is of top priority. What makes Koi even more special, is their CBD traceability. Meaning every batch of oil, gummies or vape juice can be traced back to the plant it was grown from. Which is nothing short of impressive. So, speaking of products, let's get into those, now. Next, we'll cover the most popular Koi CBD goods and what makes each unique.
The first thing to note when reviewing Koi CBD products is the plethora of choices they offer. From 8 different categories of goods, Koi has a product for practically anyone. Including innovative items that not many other brands carry, yet. Like, their CBD inhalers and vaporizers. Before you make your choice of which Koi product to try, take a look at their most popular CBD products, and what you should know about each one.
If you want CBD oil options…Koi has options. And while their CBD oil doesn't make our list of best CBD oil for anxiety or best CBD oil for sleep, it comes with benefits all of its own. Koi's CBD oil tinctures are available with a dropper or a spray, and also come in handy 'shots' forms, like popular energy drinks do too. Making it even easier for consumers to take their daily intake of the brand's premium oil blends. More deliciously, too. Considering, Koi has 6 flavors of CBD oil to choose from –
The brand even offers a handy variety pack, that allows you to save on choosing 4 flavors and switch-it up when you're feeling like something different. In addition to flavors, Koi also has a number of strengths to choose from with their oils to meet the needs of varying relief. Currently, they offer –
Making it safe to say…if you're looking for a specific combo of flavor and strength, Koi will likely have it.
Safe vaping of CBD is increasing in use as a preferred delivery method, making CBD vape juice grow in popularity, too. Being fairly new to the CBD market, it can be hard to figure out which is the best product to choose and what's compatible with what pod, or pen. Luckily, Koi makes it easy for those who prefer it. The brand offers refillable and deliciously flavored Koi CBD Vape juice that can be used with your favorite pen or vaping device. The CBD vape juice is available in the following flavors –
As if that's not enough to make your mouth water…online Koi CBD vape reviews verify their quality, and taste of flavors, too. The brand also offers varied strengths of their CBD vape juice. Ensuring every customer can find the right amount of relief, from their premium hemp extract. Koi vape juice comes in the following strengths –
KOI CBD Gummies and Softgels
While Koi has an abundance of CBD oils and vape juices to choose from, their edible category is more straightforward. Although, Koi CBD gummies and softgels, do come with two separate options to choose from –
The brand goes the extra mile with their gummies, and mixes their hemp extract 3 times to ensure consistency of cannabinoids per each bite. Koi's gummies in both regular and sour were all pleasing to the palette, but be ready to pucker up, if you're going sour. One negative is the gummies only come in packs of 6 or 20, and 10 MG each, limiting your options. Softgels are preferred for CBD users on the go, and Koi certainly delivers. Their 25 MG of broad-spectrum oil is just as effective contained in a softgel, as it is in their oils. The Nighttime version adds melatonin to ultra-boost your soothing relaxation into sleep.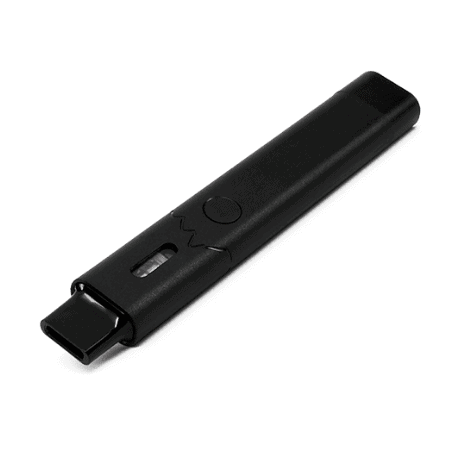 To make their CBD vape juice even easier for consumers to use, Koi along with Boulder© crafted their own vape pen, known as the Koi 'Stik'. When purchasing the Stik, you get 1 refillable pod for their CBD vape juice, and an empty 30 mL bottle to refill pods with too. The product allowed for easy draws, and didn't leak or make a mess when re-filling. If you're confused on where to start with CBD vaping, this is an ideal option to begin with.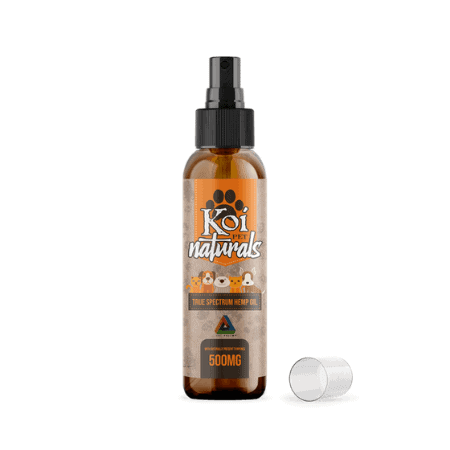 Pets can benefit from CBD too, so Koi made it simple for them and owners, alike. Since some pets are averse to oil drops, Koi specially crafted CBD oil sprays to make dosing easier for pet parents. In addition, they offer CBD Pet soft chews as a relieving treat your dog will be wagging his or her tail for. The blend is veterinarian formulated to ease any concerns, and a portion of their pet proceeds are donated to the charity, Yetty the Bull as an extra good deed benefit.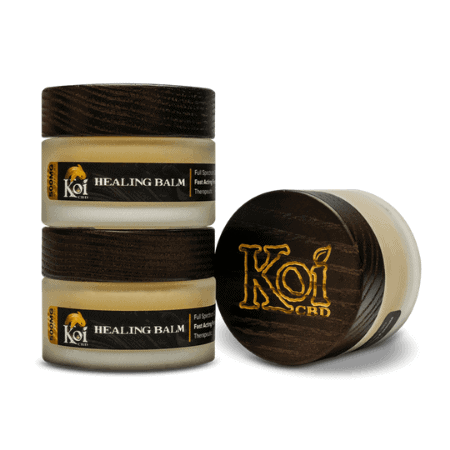 We love topicals for the additional boost of relief they can provide for target areas. Koi's CBD Oil Balm, may just be one of the best. The balm had a pleasant scent, warmed on the touch, and went on smooth without being greasy or too sticky. With its all natural ingredients, and Koi's high-quality broad-spectrum extract, it's not only soothing for the skin, but calming for relief, as well. To add, their CBD oil also comes in three varied strengths -
KOI CBD Beauty and Bath Products
Koi recently expanded their product line to include CBD beauty and bath products. Further allowing CBD consumers to curate their own CBD spa, from home. Their new line includes CBD oil lotion, and bath bombs, too.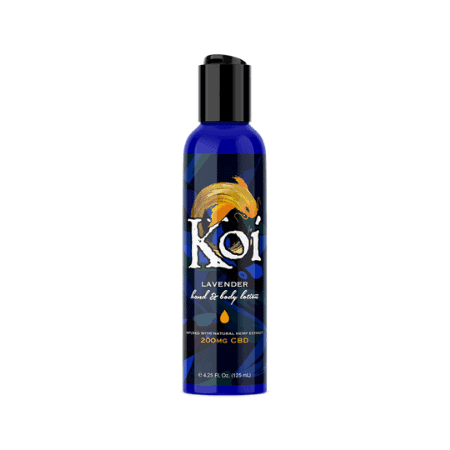 KOI naturals CBD oil Lotion
This lotion is definitely worth the price which seems steep at first. CBD's natural ability to soothe and hydrate the skin shines through Koi CBD's oil lotion naturally formulated blend. The lotion is available in 3 pleasing fragrances, goes on lightweight and dries fast.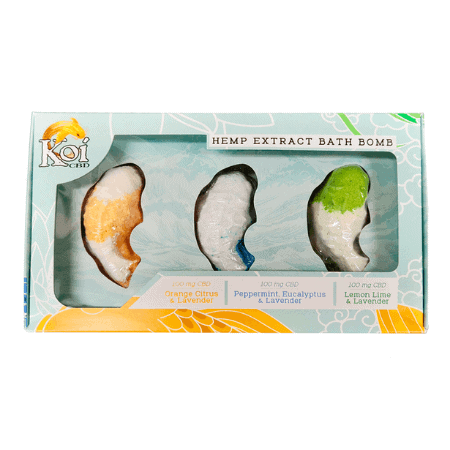 KOI CBD Bath Bombs
CBD bath bombs are all the new rage. So, Koi made sure to deliver. Their bath bombs may be small in size, but they're big in bubbling and fizzy relief. They each include a whopping 100 mg of CBD, and come in 3 refreshing scents.
KOI Naturals Review: What We Think About It?
In regards to Koi CBD products, we can't speak more highly of their efficacy and taste. They taste good, and make you feel good, too. What we did find confusing was the brand's website, product info and packaging for certain products. In comparison to other brands, each product seems to be lacking in their descriptions and the web site is somewhat confusing to maneuver. Moreover, some goods were labeled 'full-spectrum', yet were actually 'broad-spectrum' in nature, with 0% THC. As CBD consumers become more educated on the differences, this could be seen as a red flag for some. With that said, their customer service is extremely helpful and Koi offers a handy online chat tool for any questions on the spot. If you're looking for high quality CBD products, with a wide variety of options and flavors and that you can trust, testing wise – then Koi CBD, is for you.