Nuleaf Naturals is one of the pioneering brands in the emerging CBD industry. The company hopped onto the scene in 2014 when it was founded by a group of self-acclaimed 'health-conscious plant medicine aficionados'. Which is where their focus has remained. Nuleaf CBD oil harnesses the power of the cannabinoid's health benefits in the most organic manner, possible. Not only do they offer one of the highest concentrated CBD oils on the market today, but the brand is well-known as a favorite amongst CBD users and enthusiasts. Here we've put together an in-depth guide into NuLeaf Naturals, where we'll explore what makes this classic CBD brand unique from others.
Nuleaf CBD Oil: What Makes It So Special?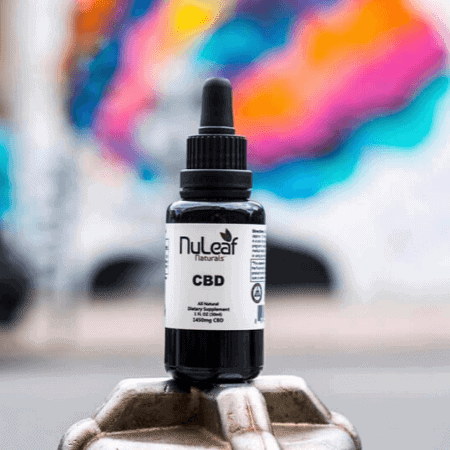 Unlike many CBD distributors, Nuleaf has kept a narrow focus on just one product - their Nuleaf Naturals CBD oil. Available in 6 different options, the brand's tincture is their only offering. Allowing them to fine-tune their formula for its' powerful CBD effects. Nuleaf crafts their CBD oil from specifically bred therapeutic hemp strains that they locally source from licensed farms in Colorado. By delivering a full-spectrum product from the prestigious Co2 extraction method, you can say their oil is as pure and natural as it gets.
By extracting their organically grown plants with the Co2 extraction method, Nuleaf Naturals is able to extract whole-plant nutrients and benefits. Like terpenes, a variety of cannabinoids, and phytonutrients that add to CBD's effects. Their oils are full-spectrum in nature, meaning you'll feel an 'entourage effect' of these compounds working synergistically together. Nuleaf Naturals has a committment to producing an all-natural product with no additives or preservatives and monitors their crops from seed to sale to ensure these practices are met.
Nuleaf CBD Oil: The Products
By only selling CBD oil Nuleaf is confident in the powerful benefits it can provide. Instead of quantity, they've structured their company to focus on the quality of their feature product which shows in its overall efficacy. For humans or pets, next, we'll dive deeper into Nuleaf Natural's CBD oils and what they offer to CBD users.
Nuleaf Naturals Full-Spectrum CBD Oil
Nuleaf Naturals Full-Spectrum CBD oil is as au naturel as it gets. Which you can tell from its pure and crisp natural flavor to its effective results. In fact, Nuleaf Naturals holds a spot as one of our top CBD oil for pain relief. Full-spectrum CBD products are often best for relieving symptoms of pain due to the whole-plant nutrients amplifying one another's effects. This type of tincture can also be effective as a CBD oil for diabetes, too.
To remain transparent and provide full confidence to its users, Nuleaf Naturals provides third-party lab reports to confirm the contents of each bottle batch. The brand's formula is organic, additive-free, and chock-full of natural hemp benefits at concentrated strengths. The oils come in bottle sizes and strengths as follows –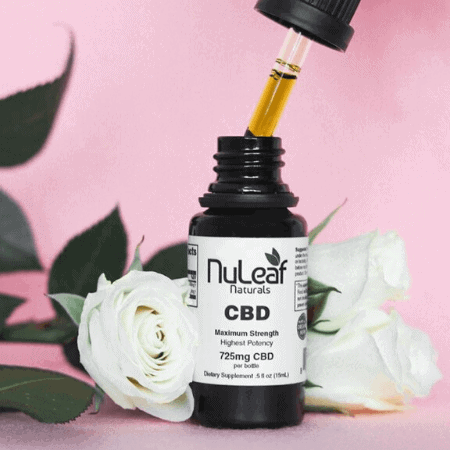 As each bottle size enlargens, so does the concentration of CBD included. So, this does mean that each option delivers about 50 mg/1 ml, equally. Nuleaf Naturals is aware that most users are regularly using the product for healing purposes, so they additionally offer a bulk-pack discount to help save on costs. The oil has a vibrant golden coloring which was our first sign that it was of the highest quality. Nuleaf Naturals takes the steps necessary to ultra refine their organically grown crops for a premium CBD oil product.
Nuleaf Naturals CBD Oil For Pets
Nuleaf Naturals takes the health of pets just as seriously as it does for humans. That's why their CBD oil for pets is the same exact formula, just concentrated specifically for pet's weight and size. Their oil can be used for dogs, cats, or any four-legged friend that could benefit from the healing benefits that CBD provides. The brand's web site goes beyond by listing dosage recommendations per weights to help pet owners decipher dosing.
Because Nuleaf Naturals holds quality in high regard, their pet product is third-party tested and lab-verified to be free of additives, too. This provides extra assurance to pet owners that the CBD oil is safe and organic for use with their furry friends. The natural flavor is tame enough that the oil can be concealed in wet or dry food, or even soaked onto treats. From our experience, and perusing Nuleaf CBD oil review for pets – it seems canines and felines alike, benefit from the formula for anti-inflammatory and anti-anxiety effects.
Nuleaf Naturals Full-Spectrum CBD Oil
Even though Nuleaf Naturals only has CBD oil to offer, luckily its versatile for a variety of uses. For the most part, CBD oils are taken sublingually. This means you'll drop the oil under your tongue to be absorbed directly into the bloodstream through the sublingual gland. The sublingual delivery method can be one of the most effective due to its high bioavailability in comparison to edibles or oral consumption. In fact, it's the method that Nuleaf Naturals most recommends according to their FAQ's. Most likely because, when digesting CBD, the chemicals found in the digestive system can breakdown the delicate cannabinoids. Essentially, your body can deplete the power found in CBD oil or other products.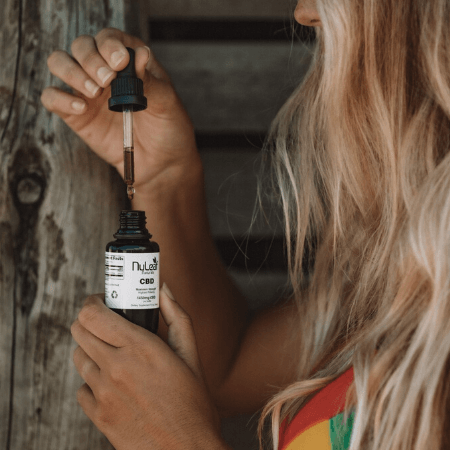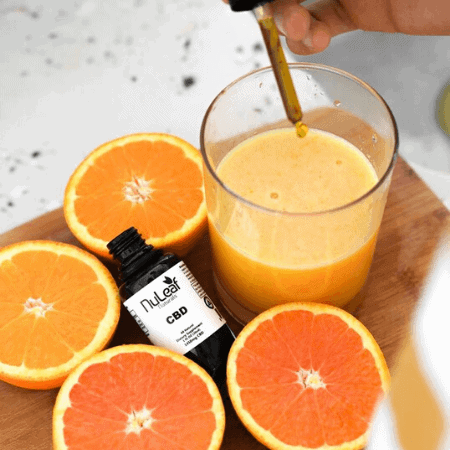 But, if you're averse to the natural flavor of hemp mixing it into an edible or consumable might be better for you. Nuleaf Naturals CBD oil can also be infused into your favorite drinks or meals. A popular option is mixing into smoothies or overnight oats. The brand also advises that the oil can be used topically too. By rubbing the CBD oil onto target areas or mixing with your moisturizer, you'll feel the powerful benefits absorb into the skin.
Upon reviewing online Nuleaf CBD oil reviews, you can tell their brand's formula is working. We were hard-pressed to find a negative review of the oil's efficacy or in regard to service as a whole. While the brand isn't being listed as the best CBD oil for sleep, it is standing out in a number of important categories. Like the availability of discounts for service-workers, and fast free shipping. Most users noted that they received their orders within 2-3 days of placing it. Even more, Nuleaf Naturals is winning over international customers by shipping to 40 countries worldwide.
Nuleaf CBD reviews also raved on the brand's availability for customer service. Not only do they offer a chat option on their web site, but they're highly responsive via e-mail and phone. The brand also has expanded its web site to include online lab report searches, which is rating high amongst users leaving reviews. One negative that came up frequently was the high price of Nuleaf Natural's CBD oils. But, many reviewers who marked the price as a flaw, did remark that the efficacy was worth it after trying it themselves. Lastly, many online reviews were also pleased with Nuleaf Natural's local availability. The brand can be found in retail store-fronts across the USA and even in the UK.
Nuleaf Naturals CBD Oil: What Do We Think About It?
Nuleaf Naturals takes simplicity to all-new levels with their full-spectrum CBD oil. The care of their plants and the quality of their process shines in the brand's single product that effects truly speak for themselves. We found the natural and organic formula to be pungent in earthy flavors and just as powerful in relaxing and healing benefits. Even though their web site and packaging is more simple and understated than most brands, Nuleaf Naturals delivers on show-stopping effects through their premium quality CBD oil. Their no-frills approach is proving to be one that's working for the company. As their users and sales continue to grow, while positive online reviews, do, too.