CBD products begin from the ground up. Meaning cultivating and crafting clean CBD products, begins from soil before oil. And Pure Spectrum has this mantra down. Their family owned farms produce the highest quality CBD products, while maintaining sustainable growing practices. Which shows in their naturally superior CBD tinctures, topicals and isolates.
With a plethora of CBD brands emerging on the market in rapid numbers, it's hard to decipher what's the best from the rest. Here we'll review Pure Spectrum CBD, a brand that's striving for the top and reaching it, too. Let's learn more about their organic practices, and purely satisfying CBD products.
What Is Pure Spectrum CBD?
Pure Spectrum CBD was born in an area as natural as its' products have become. The mountains of Evergreen, Colorado is home to picturesque mountainscapes, and the farm that cultivates cannabis hemp plants for Pure Spectrum's CBD product line. Unlike some CBD companies, Pure Spectrum is committed to crafting the highest quality hemp-derived products – without cutting corners. They take pride in their craft, cultivating top-shelf plants for top-quality results.
With the use of superior genetics, farmer focused strategies, and ethical processing, Pure Spectrum has their system down.
As a result, every stage in the process is standardized, controlled and evaluated. Their reliable genetics are sourced from trusted farms and then grown in mineral-rich soil, without pesticides, herbicides or other toxins.
Consequently, quality has a kick-start from the strict practices of Pure Spectrum CBD's cultivation methods. That's partly due to the leadership of their CEO – so who's responsible for Pure Spectrums organic methods? That's next.
Who owns pure spectrum CBD products?
The premium farming practices and processing of Pure Spectrum, produce top of the line CBD products. In addition, they have multiple lines in their product family that serves a variety of CBD consumers – even pets. Pure Spectrum offers their 1850 Hemp CO line, Black Label line, and Endopet line – a CBD solutions for pets.
So, let's see what Pure Spectrum has to offer, starting with their standard CBD products.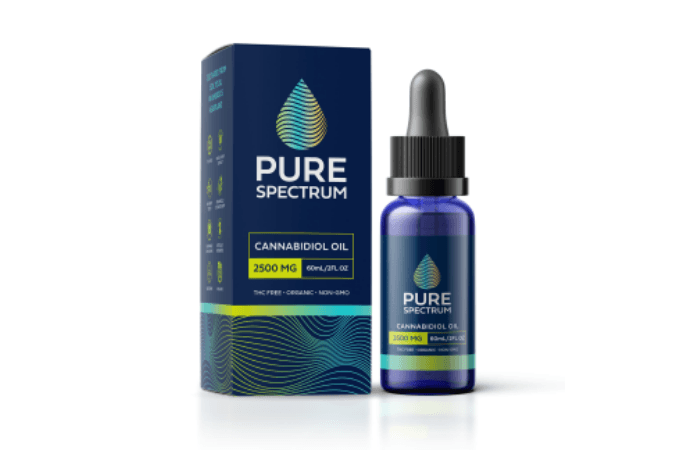 The Pure Spectrum CBD oil products begin with multiple strengths, from 250 mg to 2500 mg. The oil begins with organic whole plant hemp extract. To promote absorption, the oil is then blended with organic fractionated coconut oil which adds a smooth taste, too. Even more, all Pure Spectrum CBD oil products are third-party tested, and verified as THC free.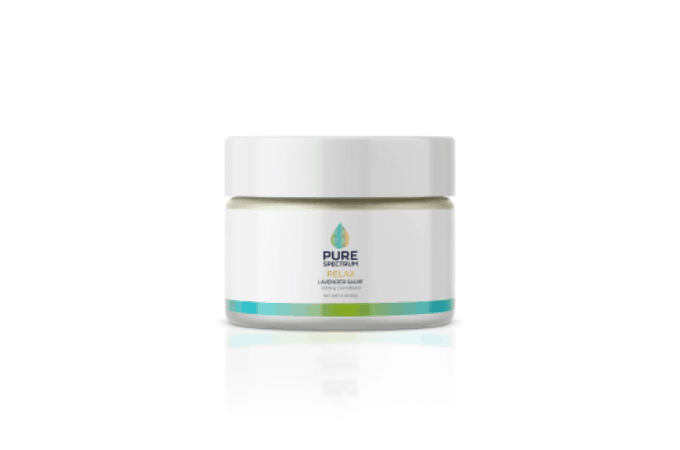 Salves are ideal CBD therapy for those suffering from muscle soreness, or joint pain. As CBD is highly inflammatory, and topical treatments are able to target specific areas of pain. Which is what Pure Spectrum CBD does, with its' Invigorate : Natural Salve or Relax : Lavender Salve. Each batch begins with organic whole plant hemp extract and is infused with essential oils. Meaning, the Pure Spectrum salves are the highest of quality, with all-natural ingredients.
Pure Spectrum Hydrating Face Crème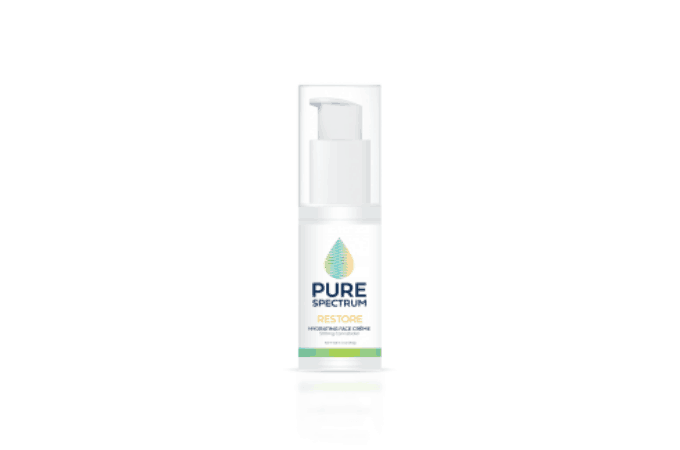 CBD is highly effective for resolving skin blemishes, and as Pure Spectrum CBD Hydrating Face Creme puts it...restoring skin's glow, too. The cannabidiol infused hydrating face creme restores firmness, and elasticity with it's natural ingredients. Blended with citrus essential oils, the face creme also smooths fine lines, and can improve wrinkle appearance. The Pure Spectrum Face creme is an all-natural daily moisturizer that leaves you feeling fresh and clean.
Pure Spectrum CBD Bath Soak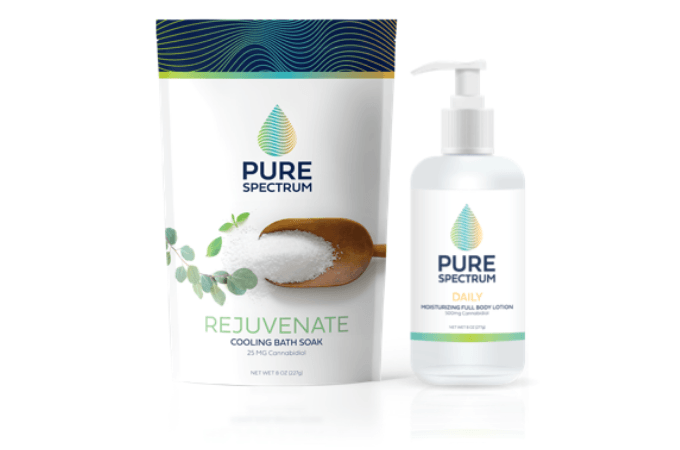 There's nothing more relaxing than a bath...unless it's a CBD bath. Combine two relaxation indulgences with the Pure CBD Bath Soaks. With 25 MG of Pure Spectrum CBD, and available in three scents, Eucalyptus Mint, Ginger and Lavender - you can choose the aroma, you'd like to wind down with. Eucalyptus and mint are natural cooling agents, that leads the Pure Spectrum CBD Invigorate soak to provide relief from aches and pains. For more of a 'detox', choose Ginger which like CBD is a natural antioxidant and anti-inflammatory for the soothing of skin. For ultra relaxation, Pure Spectrum CBD's Calm Lavender Soak combines the two calming compounds.
Pure Spectrum CBD Isolate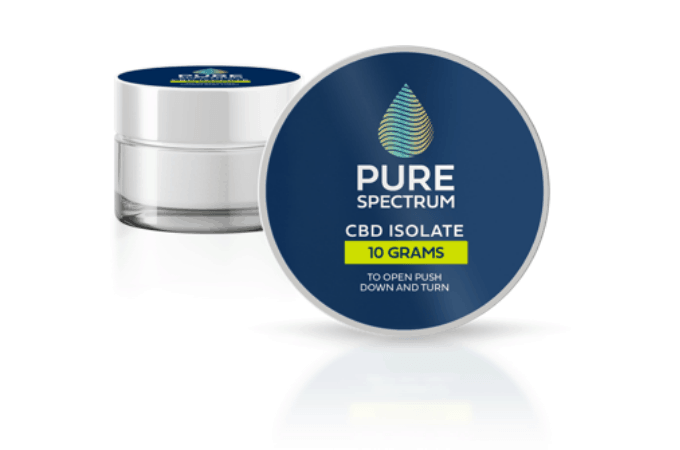 Isolate is just that - the most isolated form of pure CBD, and Pure Spectrum CBD has a top-notch product. Available in 1 gram - 50 gram options, the CBD isolate is 99% CBD. Harness the purest form of Pure Spectrum's sustainably grown hemp plants.
Pure Spectrum CBD: 1850 Hemp CO. Line
1850 was the year that the National Medical Convention admitted cannabis into the Pharmacopia of the United States of America. Hence, why Pure Spectrum is paying homage to the era, with it's 1850 Hemp Co. product line.The mission of the line is to harness the ancient healing power of the hemp plant, to improve the quality of life for its modern consumers.
The 1850 Hemp Co Line cannabidiol elixir is a throwback to all natural relief from the past. It starts with whole plant hemp extract that is blended with organic hemp seed oil. Providing a luxurious nutty taste, with additional health benefits. Each batch is third-party tested and verified for the highest of quality.
Pure Spectrum CBD: Black Label
The Pure Spectrum CBD Black Label is fit for those focused on fitness. As a result, the product line's motto is 'rest, recovery, repair, balance' and that's what the product line delivers through all natural CBD goods. Designed specifically for active lifestyles and athletes, the Pure Spectrum CBD Black Label line knows how to promote and relieve muscles, and more. In fact, their ambassadors include 20 current and former famous athletes. Here's more about the formulas, the pro's use.
Black Label Cannabidiol Oil
Available in 2500 and 5000 mg sized bottles, the Black Label Cannabidiol oil is ideal for quick effects that active users need. The highly concentrated and potent product is designed to help bodies perform at their highest levels with double the CBD power.
Black Label High Concentration Salve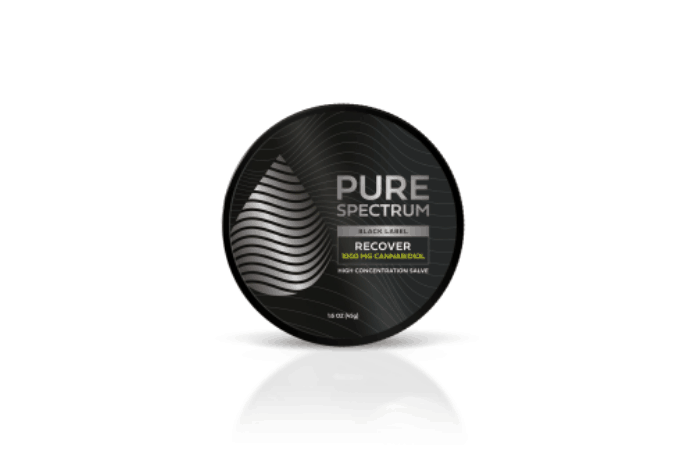 Pure Spectrum's Black Label High Concentrate salve, maximizes recovery and relief for muscle soreness. Their most powerful and potent topical is sourced from whole plant, organic plant material and combined with all natural ingredients for a premium end-product. The high concentrated product is infused with twice the amount of CBD than their other salve products.
Black Label Magnesium Bath Soak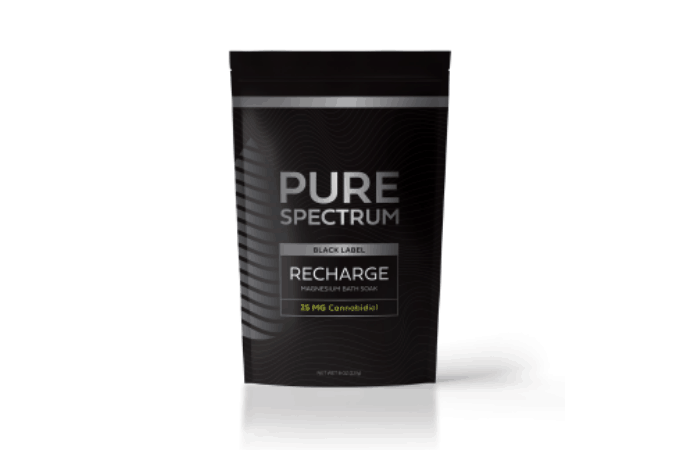 You'll recharge to the max with Pure Spectrum's Black Label Magnesium Bath Soak. Infused with magnesium chloride mined from the ancient subterranean formations of the Zechstein Sea, the soak is easily absorbed into the body. Along with 25 MG of CBD, this combo makes their Black Label Magnesium Bath Soak, the most potent of Pure Spectrum's bath soak products.
Pure Spectrum CBD: Endopet
Our pets are often as precious as loved ones, and they deserve the all-natural care and relief that we do. Which brings us to Pure Spectrum's pet product line, Endopet. Ideal for cats or dogs, the third-party tested and all natural pet designed products can be trusted for your furry friends.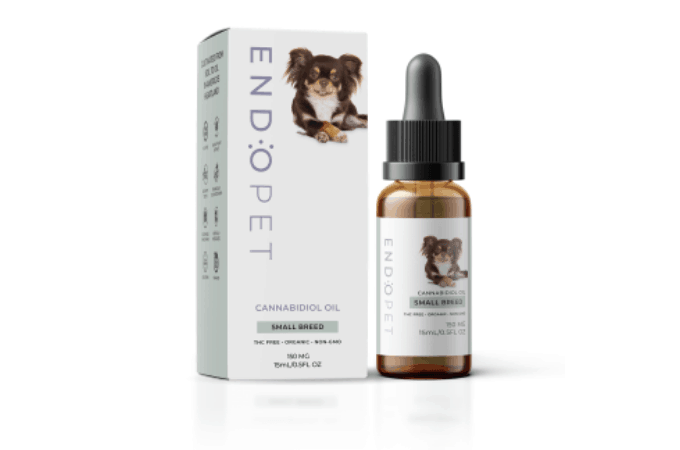 Get a CBD formula specifically designed for cats with Pure Spectrum's Endopet Cannabidiol Oil Cats. Unique for feline use, the oil is made with all natural whole-plant hemp extract, and infused with an organic fractionated coconut oil for better absorption.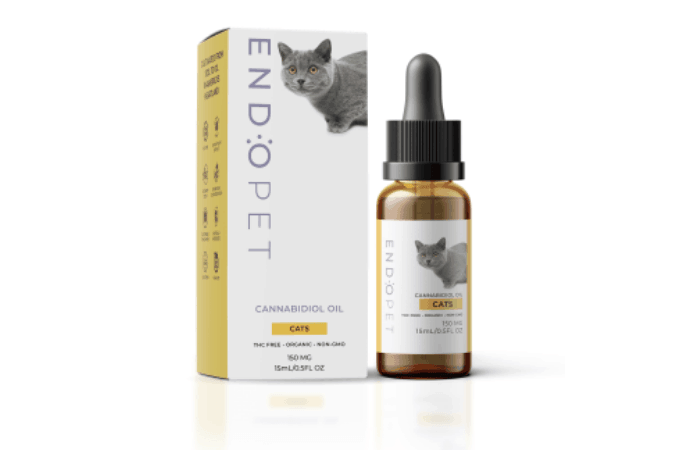 Just like cats, dogs are unique in their own way. Especially in size, which is why Endopet has sizes for small, medium and large breeds. Pure Spectrum Cannabidiol Oil is all natural whole-plant hemp extract that provides you barking bestie with CBD health benefits. Blended with an organic fractionated coconut oil, to allow for better absorption, too.
Cannabidiol Hip and Joint Relief Chewables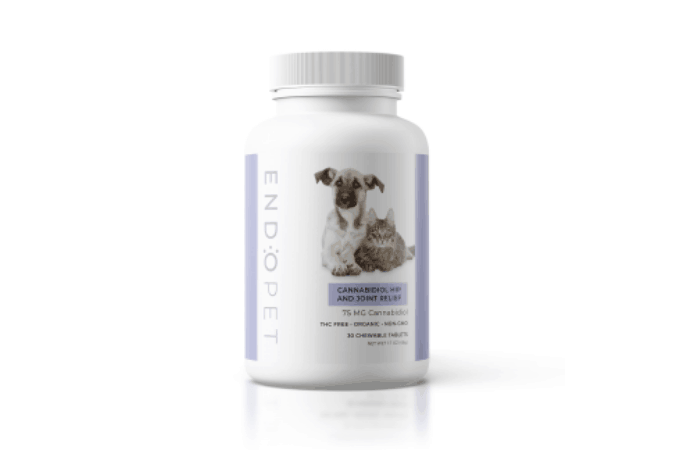 As pets age, hips and joints can cause pain and discomfort - just like humans. So Pure Spectrum's Endopet line designed a specific formula to address the achy hips and joints of pets. In an easy to consume, chewable form.
Pure Spectrum CBD Where To Buy
Pure Spectrum CBD Reviews
It's hard to find a poor review of the Pure Spectrum CBD line. Meaning it comes backed with third-party testing, and actual user reviews. Most reviews note the Pure Spectrum CBD products address muscle relaxation and aches, ideally. Due to the products being effective in helping stiff joints, back pain, menstrual cramps and more.
Other note-worthy reviews include the pure, clean taste of the products, that are finished with hints of the all-natural coconut oil used. Similarly, the products are found to be effective, and pleasant for use.
Compared to other brands I've tried, this has virtually no taste. I sleep better and am less anxious. Best of all, less headaches!
My husband has health issues due to spine surgery and bone deterioration. We're giving CBD oil a try, hoping to help him sleep at night, etc.
David B.
Neutral flavor - great sleep aid.
I've used some hemp oil products with a very strong astringent flavor, but the Pure Spectrum hemp oil is pleasantly neutral. My wife and I both recently came down with the flu and both of us used these drops to help aid us in sleeping comfortably. It was a great relief to us to be able to rest comfortably while in the midst of the flu and while re...Read More
Highly recommended! Helps with my aches and pains. I sleep so much better, without over the counter sleep aids that I have had to use nightly for the last 5 years. My mood is even better! I will be keeping this oil in stock!
Final Thoughts: What We Think About Pure Spectrum CBD
Overall, Pure Spectrum CBD is premium and multi-faceted for CBD products. Their brand's value displays a level of care for the hemp plant, and its health benefits, that goes unmatched. And their products are proof in the pudding. Not only are their oils refreshingly light, and tasteless, they deliver the potent effects that CBD users are seeking – in a quality and tested package. Their attention to detail shines through their product family lines, further fine-tuning CBD benefits for specific groups of users. Whether you're an athlete, aging consumer, CBD beginner or pet…Pure Spectrum has a CBD solution, for you.