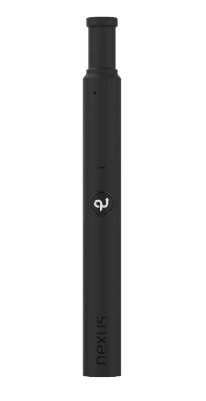 QLOUDUP NEXUS
Compatible with Concentrates
QloudUp is a well-known brand, with features in major publications including Leafly, Slying, WeedMaps, and The Cannabist. Their flagship vape pen, the Nexus, happens to be the only offering on their line. However, considering all the great things we discovered with this pen, we don't think they need any other offerings.
The Nexus vape pen has a lot of great features, including 3 heating chambers and an excellent array of color options. Considering the price, these features are an absolute bargain. Let's take a deeper look.
Main Characteristics
Brand – The Nexus vape pen comes from Qloudup, a well-known brand that's been around the block quite some time.
Model – The Nexus is the only offering on Qloudup's shelf. However, it's a pretty good vape pen with excellent characteristics.
Size & Weight – The Nexus vape pen has a nice height and thickness, fitting comfortably in your hand. None of these are specified on Qloudup's website. However, the Nexus is approximately 4 inches long, half an inch wide, and a couple of ounces heavy.
Temperature Presets – There are 3 temperature presets, all in degrees Fahrenheit: 340 degrees, 400 degrees, and 460 degrees.
Coils – The Nexus comes with 3 different atomizers for different preferences. There's a ceramic plate atomizer, for those who are more concerned with the taste and flavor than the vapour, excellent for high quality wax, the single titanium rod atomizer, for those who want medium flavor and vapor, and the double quartz coil atomizer, which is excellent for those who want large amounts of vapor and aren't big on flavor.
Battery – The battery on the Nexus has a capacity of 650 mAh and tends to be just enough for light smokers. However, if you're a heavy smoker, expect to charge it almost every day. It takes between 30 minutes and an hour to charge it via the USB port at the bottom.
Colors – The Nexus comes in 4 color options: Ruby Red, Gunmetal, Perl White, and Matte Blaq (Yep, that's 'blaq' with a 'q'). Our personal favorite was the Matte Blaq. It looks very secret agent-like.
Warranty – You'll be happy to hear that Qloudup offer a lifetime warranty on the Nexus' battery. You can get it changed as many times as you like!
Unboxing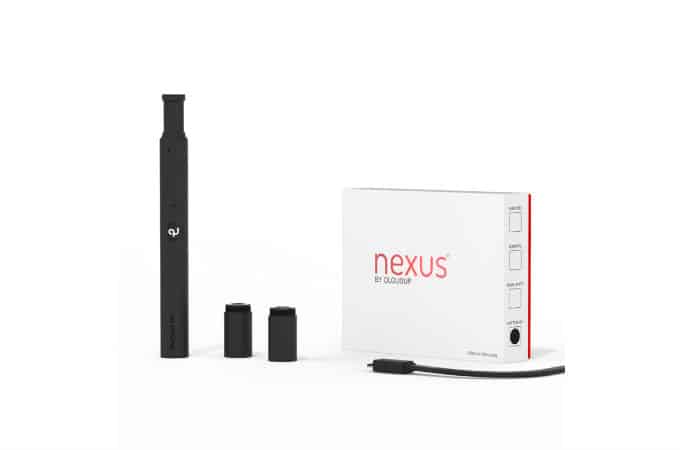 The unboxing, as usual, was a solemn but exciting ceremony. Our nexus kit came in a dainty white box with 'Nexus' written in a bold red font on the cover. So what did we find inside
A Qloudup Nexus Vape Pen.
A Nexus Ceramic Disq Atomizer. 
A Crystal Quartz Single Atomizer.
A Crystal Quartz Double Atomizer.
A USB charging cable with the classy Nexus logo.
The kit also comes with a small case that fits everything inside.
Features
Coils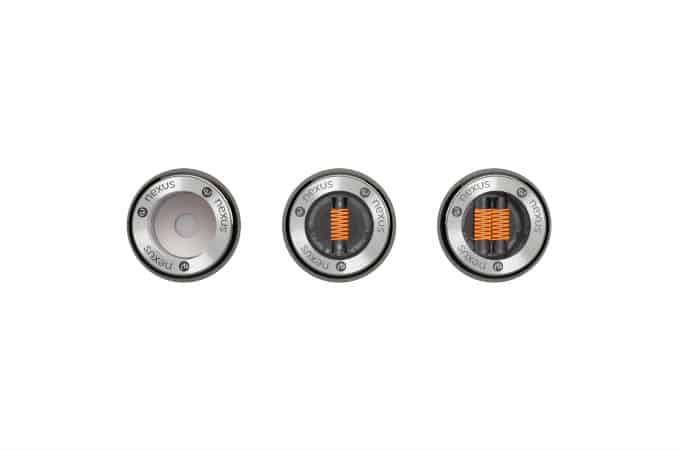 The coils are a great plus for this vape pen We love that it comes with three different options to chose. Let's start with ceramic disc atomizer. If you're looking for a pure flavor and don't care about vapour clouds as much, then this atomizer is perfect for you. It incorporates the Advanced Air Flow Technology that all the Nexus coils are known for, has a great capability to operate well at the lowest temperature setting, and comes with a deep-seated chamber with a capacity for 0.5 grams It is the best option to enjoy good quality waxes and t preserve them longer.
The single quartz atomizer is a standard titanium rod with a quartz coil around it. This coil is a combination of flavor and power. You can get large clouds of vapor sacrificing a little bit on flavor. Another great plus is that this coil is wickless and features no glues.
The double quartz coil does pretty much everything the single quartz oil does, only with twice as much power. This coil will consume your battery power the fastest, so use it only when you really want the very largest clouds of vapor.
Vapour Quality
The vapor depends on the temperature and the type of coil used. If you're using the ceramic disc atomizer, you won't get as much vapor. The flavor, however, will be excellent and very smooth. In fact, if you use the ceramic disc atomizer at the lower temperature preset, there will be minimal smell, which means you can be discreet without attracting too much attention. If you want more vapor with the ceramic atomizer, you'll have to go for the higher temperature.
Vapor quality becomes more pronounced when you use the quartz coils. These atomizers will produce large amounts of vapor (especially the double quartz), even at the lower temperatures. We would advise you not to use them at the higher presets, though, unless you want to burn out your battery power quickly.
How to Use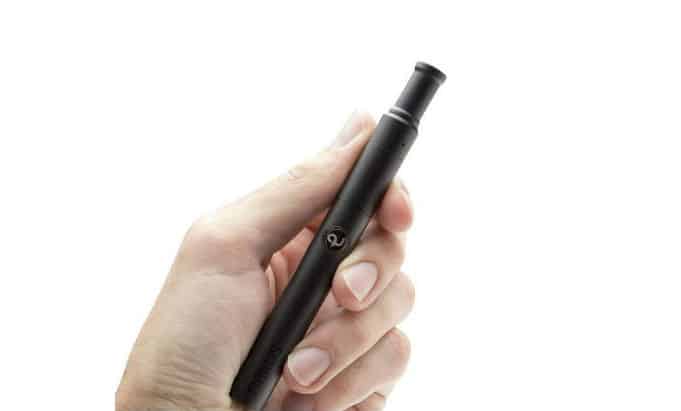 Like most vape pens, the Nexus's operation is centered on the power button. With just a few clicks of the power button and you can switch it on and off, as well as cycle through the different temperature presets.
To switch the Nexus on, click on the power button 5 times quickly. To cycle through the different temperature presets, you simply click on the power button 3 times quickly. You'll know which temperature preset you're on by looking at the color of the LED light around the power button. It flashes green at 340 degrees, blue at 400 degrees, and red at 460 degrees.
Before you take a drag, press and hold the power button and take a drag. Now, one of the things we didn't like about this vape pens is the 10-second automatic shutoff feature.
It is good to mention that the Qloudup allows you to take deep 20 seconds pulls, this is awesome if you have big lungs and vape like a pro!
To load the chamber, use a simple dabbing tool to place some wax into it.
There is a USB port in the bottom for charging so you can just hook the USB cable in when your vaping pen runs lower on power.
Battery Life
The battery is perhaps the weakest part of the Nexus' unique selling proposition. At its price point, there are plenty of vape pens with batteries that offer more than 650 mAh. It's good enough, however, as long as you don't use your Nexus too often. Under normal use conditions, the battery will last roughly 18 hours. It will die off much faster if you use your pen frequently. Luckily, however, you can give it a quick 30-minute charge, and you're good to go! You can't use it while it's charging, though.
Cleaning
Cleaning the chamber is as easy as dipping a Q-tip into isopropyl alcohol and wiping the inside of the atomizer after warming it to the highest temperature. This will melt the wax and make it easier to clean.
Summary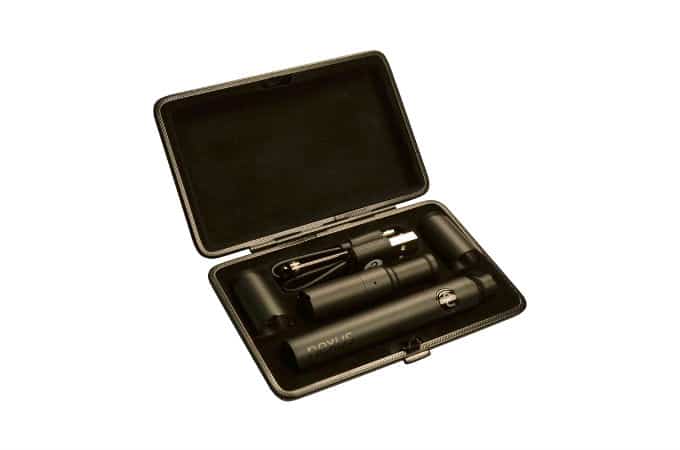 We are simply ecstatic about the Nexus. This vape pen is an excellent bargain and an absolute steal at this price. If you're looking for quality at an affordable price, the Nexus is the best choice for you.