In terms of cannabis products, rosin is one of the newest revelations in the concentrates world. Rosin is a cannabis concentrate that does not require any solvents or butane hash oil for extraction, only heat, pressure, and time. This simple process can sometimes create a usable product in seconds, depending on the machine and method you decide to use. As cannabis technology has evolved and innovative processes have taken hold of the industry, the types of rosin presses available on the market have grown significantly. There are several different types you can buy, from a pneumatic press to an electric press, and you can even make one yourself if you're ambitious and crafty. We'll go over all of these options.
In this post, we will go over the different types of rosin presses so you can get a better understanding of how the rosin-making process works and what you will need to start pressing your own rosin.
What is the Best Rosin Press?
The rosin press market has grown as quickly as the rest of the cannabis market over the last three years. It's likely that rosin is popular due to the fact that unlike many cannabis concentrates, it requires no butane, alcohol, or other solvents for extraction. It is one of the simplest and purest ways to extract cannabinoids, flavonoids, terpenes, and other molecular plant matter from dried flowers without risking leaving any unwanted residue behind. Here are some of our top recommendations for rosin presses you can buy.
Since 2016, Half Squash has been serving the southern California community high-quality presses, and this hand pump is one of their most popular items. Featuring 5 tons of downward force on 2.5" x 3.5" aluminum blocks and the ability to squash up to 7 grams of herb at a time, this hand pump is a great option for novices and rosin experts alike, and the pressure level is impressive for a countertop product. Includes a limited lifetime warranty so you can feel confident knowing you're purchasing a quality product from a company that will take care of you. Custom designs and engraved plates are also an option and a pressure gauge is sold separately.
This rosin press is one of the best options if you want to press rosin right at home on your kitchen counter. It's more portable and lightweight than most other options and requires no solvents, using 6 tons of pressure to extract industry-standard yields right at home, so you can work at even lower temperatures than with the Half Squash. The temperature for this one goes up to about 250 degrees Fahrenheit and increases in 10-degree increments.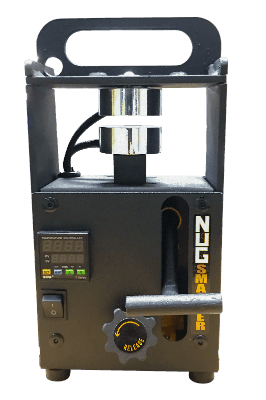 NUGSMASHER MINI
Includes 36 Rosin Extraction Bags
The NugSmasher mini is another tabletop rosin press that includes 36 rosin extraction bags, a small collection plate, and silicone mat in their kit. The smasher can handle up to 3.5 grams of flower at a time on the high-temperature hydraulic heat plates. Check out their website for videos on how to use it and watch the NugSmasher in action.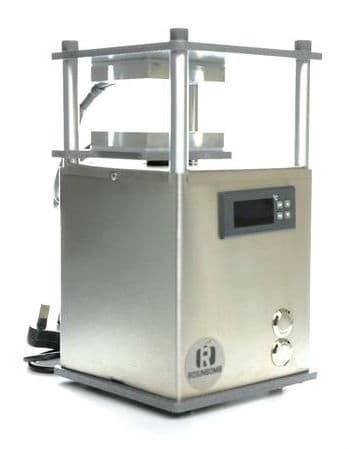 ROSINBOMB ROCKET
Best Value for Your Money
The RosinBomb Rocket Press is a super compact extraction press that provides superb quality at a reasonable price. At only 10 inches high, this one will fit right in a backpack or on your countertop. The temperature goes up to 300 degrees Fahrenheit on 3.2" x 2.8" press plates, and the product page on Namaste Vaporizers has a full explanation on how to use it and best practices.
This heavy duty personal rosin press provides 1000 pounds of even force to easily make fresh rosin at low temperatures right from your home without the use of solvents. As far as the weight of force it's not as high as some of the other presses on this list, but the price tag reflects that and it's still a great quality press if you're just starting out and don't want to invest several hundred dollars in a new piece of equipment.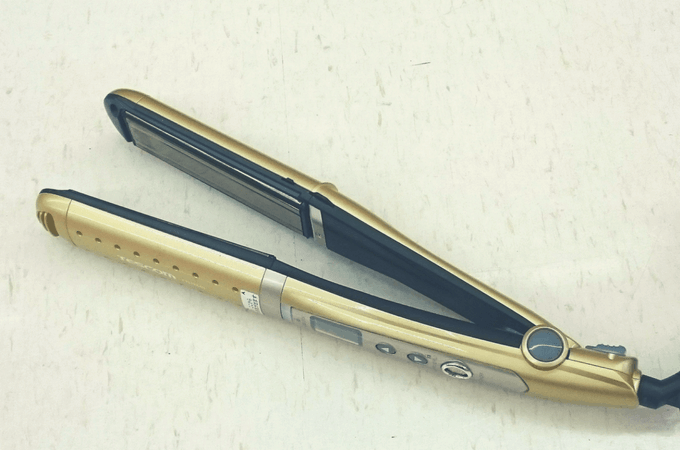 There are plenty of quality rosin presses on the market, but if you're flat broke or in a pinch and really want some rosin, it's possible to make one yourself. More likely than not, the first ever rosin press was a hair straightener and a clamp. Hair straighteners tend to reach temperatures above 300 degrees Fahrenheit, but they are less tolerant to pressure so they usually take more time and will not produce as much product as a press designed for rosin. Still, if you have a heat press like a hair straightener, a clamp, and enough time to sit and see how long it takes to produce some rosin, it's possible to make a manual rosin press yourself without trying a risky butane extraction method.
Hydraulic rosin presses are some of the strongest and heaviest on the market, with modified hydraulic rosin presses reaching pressure above 20,000 pounds. This allows for lower temperatures, which prevents too much heat from overheating the cannabinoids and reducing the overall content in the rosin.
The pneumatic rosin press gets its pressure from compressed air, with the ability to reach more than 2,000 pounds per square inch and control heat at ultra precise levels. They take more technology than other presses to produce, so pneumatic presses are more expensive than many others. However, they are the top choice among lots of rosin producers due to their ability to extract terpene-rich, cannabinoid-filled rosin extracts in seconds.
Electric technology heat rosin presses are a more traditional, less technical version than a pneumatic press. An electric heat press simply uses two aluminum plates that use the power of heat and pressure to smash flower until it produces rosin. The pressure capabilities and temperature variations differ from one product to another, but if you can, go for higher pressure and lower heat. This is the concept of the hair straightener method, but many companies use this method in their products made specifically for pressing rosin.
Hybrid heat presses use electricity to produce rosin and do not require hand pumping, so it's an easy and convenient option with minimal manual labor required. They are usually made with food-grade stainless steel and offer several temperature controls for your preferences. Again, it is best to go for high levels of pressure and lower temperature settings.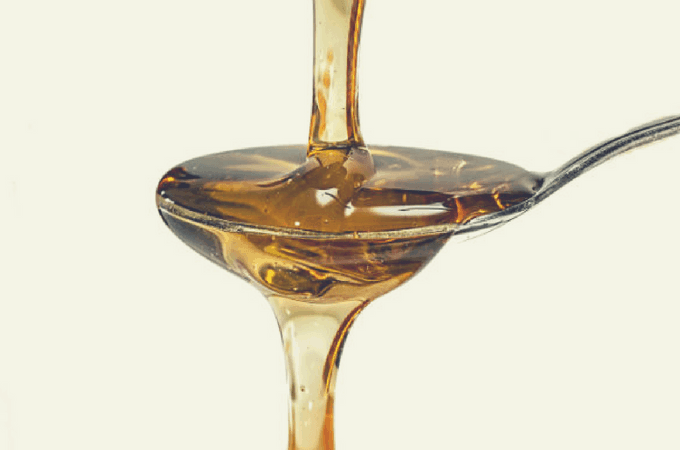 Despite the fact that there are so many different options on the market when it comes to buying or making a rosin press, the technology is simple. No matter what method you're using, the three things you will need no matter what are pressure, heat, and time. A high-quality press will have the ability to perfectly balance these three ingredients to create a rosin that is filled with cannabinoids, flavonoids, and terpenes.
One thing to keep in mind is that too high of heat will affect the cannabinoid, flavonoid, and terpene content. The more pressure your rosin press can put out, the less heat will be required. The more heat used, the more it will destroy the molecules of the plant residue and leave you with a weak, inferior product. Nobody wants to end up with a rosin that has no potency to it, so if you can, opt for higher pressure so you can take advantage of lower temperatures.
We hope this guide gives you a better understanding of what a rosin press does and what kinds of options are available on the market. Have you ever tried pressing your own rosin? What was the result?