Coffee and cannabis are an important part of anyone's day. Whether you're combining your morning cup of joe and a joint or enjoying one of the many cannabis-infused coffee beverages on the market, there's no denying that it's an unbeatable combination for energy, clarity, and mental stimulation when caffeine and cannabinoids work together. Between the heady effects of cannabis and the awakening caffeine jolt of coffee, the "hippie speedball" has gone from a drink enjoyed exclusively by seasoned stoners to a branded and bottled beverage that's available in dispensaries across the country.
5 Best Cannabis Coffee Brands
You can make your own cannabis coffee, or you can enjoy one of the many infused products offered at your local dispensary. Here are 5 brands we recommend if you're looking for the perfect combination of caffeine and THC.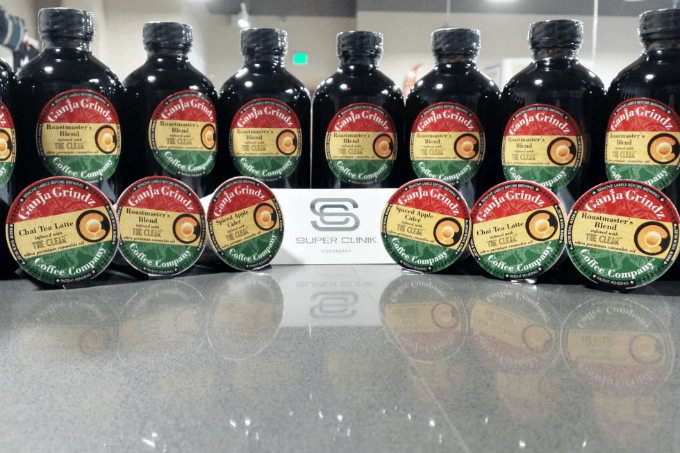 Winner of the High Times Cannabis Cup Edibles category, Ganja Grindz has truly mastered the art of the hippie speedball, offering both bottled coffee drinks as well as single-serve pods of their award-winning Roastmaster's Blend. Their products are created by triple-roasting batches of fair-trade, shade-grown, all-natural Colombian Supremo beans to perfection, which produces a bold aroma and smooth taste that can be enjoyed black or with your favorite creamer. Their coffee is then combined with The Clear's cannabis concentrates, some of the most popular oil concentrates on the market. Ganja Grindz bottles contain 75mg of THC each, while the brew pods come in several dosage levels so you can customize your purchase for more or less per serving.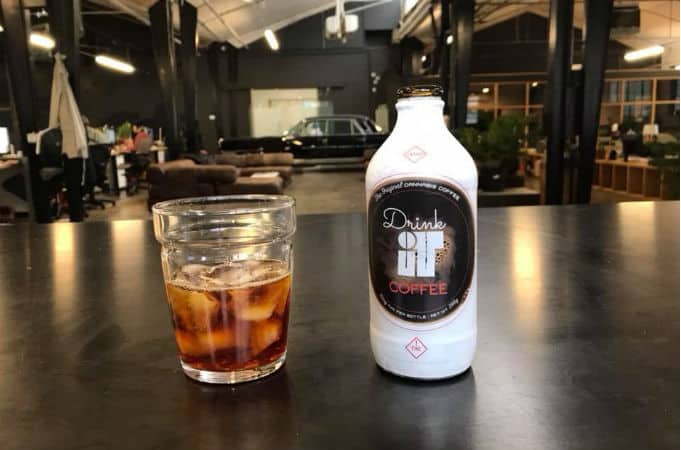 Since 2011, Canyon THC has been extracting and infusing award-winning blends of cannabis and coffee for recreational consumers in the Colorado area. Each bottle of their coffee contains 10mg of THC, so it's lighter than most of the others on this list but still enough to give you a nice buzz if you down the whole thing as your morning beverage. Canyon THC gets bonus points for discreet, stylish packaging and their 2nd place Dope Cup prize.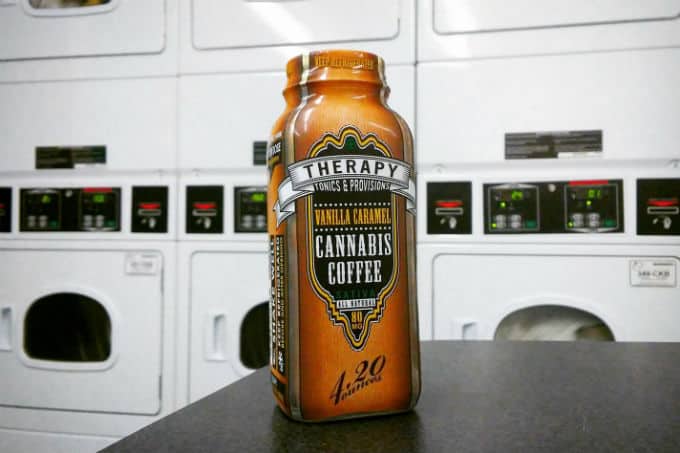 Therapy Tonics' flagship coffee product is cleverly made in 4.20oz bottles, each containing a whopping 80mg of THC. You're going to want to go slow as you sip this one due to the high potency, but the deliciously sweet vanilla caramel flavor is probably going to make that difficult to do. We suggest saving this one for passing around with friends over brunch as opposed to chugging on your own, unless you want your nap to last the rest of the day.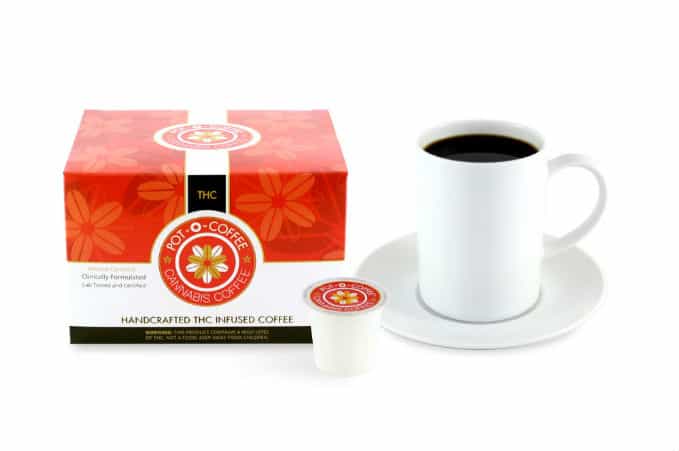 Pot-O-Coffee has mastered the art of the cannabis coffee pod, offering a variety of combinations including hot or cold, coffee or tea, and THC or CBD. Each cannabis-infused K-cup contains 10, 50, or 100 milligrams of CBD or THC, and it's available in regular coffee, tea, and even chocolate cocoa flavors. Find Pot-O-Coffee pods at local dispensaries across California, and soon in locations throughout Washington, Colorado, Oregon, and Nevada.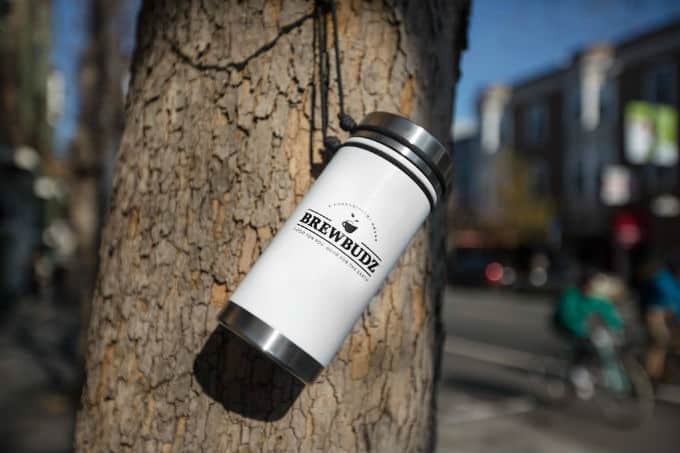 Brewbudz has several combinations of coffee and tea, each available in single-serve pods. Their indica-dominant herbal tea blend is made to help you relax and fall asleep with the help of herbs like chamomile, eucalyptus, and mint. They also sell hybrid and sativa-dominant herbal tea blends for morning and afternoon pick-me-ups.
Brewbudz is proud to use sustainable production methods, including a 100 percent compostable pod that's easily biodegradable. Their whole-plant extraction processes allow you to enjoy quality cannabinoids and quality coffee, right in the convenience of your home.
Regardless of what brand of cannabis coffee you choose, we recommend going for a company that includes transparency on their label and shares all of the ingredients, which will typically include phytocannabinoid hemp oil. If lab testing results are available on the manufacturer's website, that's an even better sign and will give you an understanding of what kind of and how much cannabis is in your coffee.
How To Make Marijuana Coffee
The benefit of making your own cannabis coffee is that you have full control over how potent it is and you can customize it however you like.
The easiest way to make cannabis coffee is with cannabutter or cannabis-infused coconut oil. Check out our five easy ways to make your own here.
All you have to do to turn a mug of coffee into cannabis coffee is to add some of your cannabutter, just like you would if you were making bulletproof coffee, a popular morning drink for paleo dieters. Bulletproof coffee is a coffee drink made by mixing a tablespoon or so of coconut oil, ghee, butter, or another fatty oil into coffee and either drinking as-is or blending to create a frothy latte effect. This is popular in the paleo community because it's supposed to be great for your energy, cognitive function, and ability to burn fat, which can help with weight loss and regulating your appetite. In the case of cannabis coffee, the only difference is that your oil is infused… with weed! You can make cannabutter with regular butter, ghee, coconut oil, or any other fatty oil, but those are the top choices for flavor.
Taking a break from coffee but still want to wake and bake? Try out some weed tea, which can be made with cannabutter or stems and trimmings.
When making your own cup of weed coffee, you can add as much or as little oil as you like, but we recommend starting small and working your way up to avoid either getting too high and/or upsetting your stomach from the oil, which can sometimes happen depending on your stomach's sensitivity. Once you find the right balance of coffee and cannabis, you'll see what the excitement is all about.
Have you tried or made cannabis coffee? What's your favorite?