Acapulco Gold Strain: Effects, Reviews, & More
You have heard of the intense flavor and effects of the popular cannabis variety known as the Acapulco Gold strain.
Now you're wanting to know more about:
What terpenes contribute to its unique taste; and

How the genetics of the plant can affect how strong these flavors are
Luckily, you landed in the right place.
And we can assure you this strain is one strain you won't want to miss out on.
We'll cover everything you need to know about Acapulco Gold and share with you where you can go to buy some and try this delicious strain for yourself.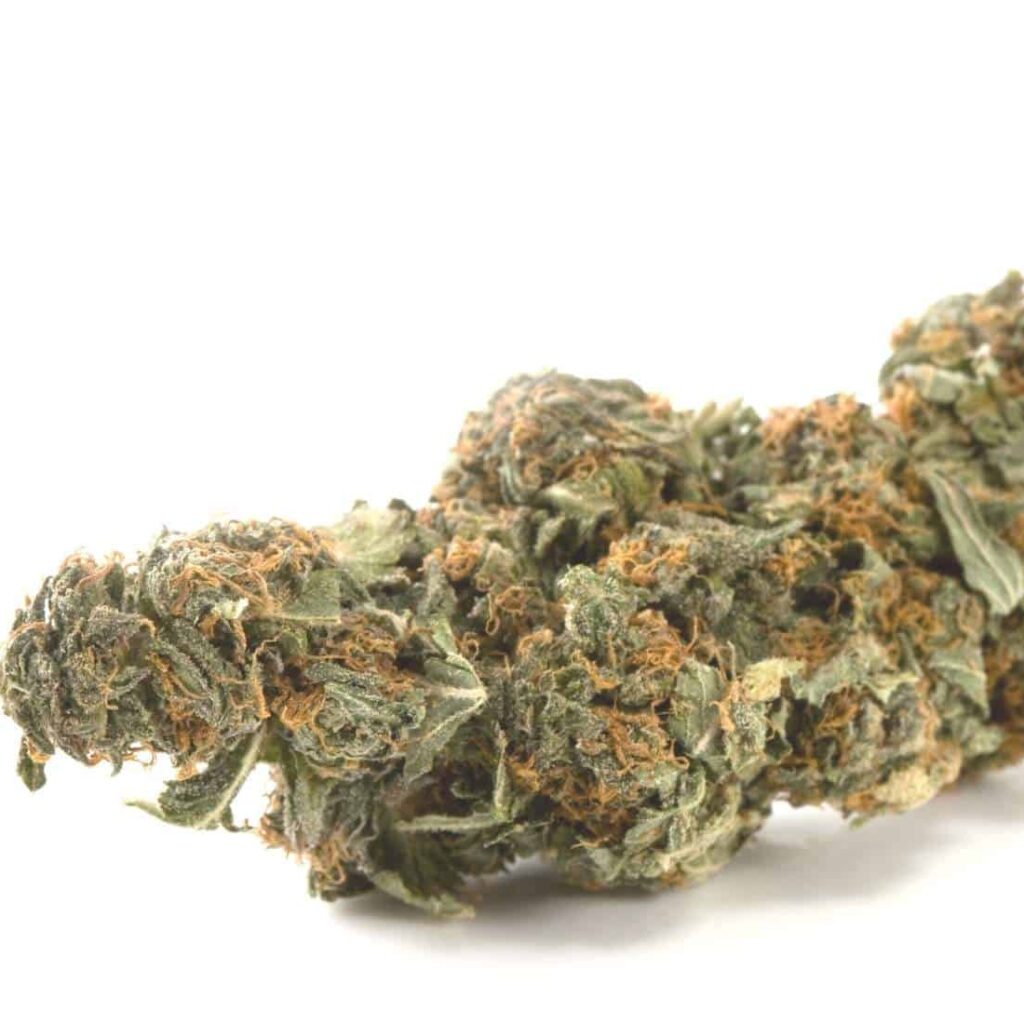 Everything You Need To Know About The Acapulco Gold Strain
Acapulco Gold Strain Effects
Some of the reported effects of Acapulco Gold include:
Creative

Energetic

Focused

Relaxed

Calm

Uplifting
We like to describe Acapulco Gold strain as:
A potent strain that is known for its euphoric and uplifting effects. This strain has been praised for its ability to help users feel happy and relaxed, with an increased sense of pleasure. 
Users have also reported feeling energetic and focused and having enhanced creativity and productivity.
With the THC level being high in this strain, it is perfect for those looking for an intense cerebral high.
Things to Do While Enjoying Acapulco Gold Strain
When you initially take Acapulco Gold, you may feel motivated to do many things. 
However, it will have you feeling a "cerebral-high" and focused (but relaxed) after a while.
Therefore, whatever you decide to do, make sure you enjoy it to the max!
There are plenty of things to do while enjoying Acapulco Gold weed. If you… 
Plan to be with others, consider going to the beach or grabbing dinner out

Are more introverted, staying inside, under a blanket, and relaxing may suit your needs

Are a creative type, consider engaging in your craft or hobby; or

Are more sociable, chatting with a significant other, playing video games, or watching movies with friends may be

just what you need
Many people find that the Sativa-dominant Acapulco Gold strain has an energizing and anxiety-reducing effect.
People sometimes choose to use this Acapulco strain before activities that require focus and attention, such as studying for exams or journaling.
Acapulco Gold Strain Terpenes
Terpenes contribute to the flavor and high experience of cannabis.
Next to strain, terpenes are the most significant factor in determining a type of high one can expect.
The dominant terpenes in Acapulco Gold are:
Myrcene: known to give it a

fruity, floral

flavor

Caryophyllene: known to give it a

pine and pepper

essence

Limonene: known to give it a

citrus

smell and taste
When smoking Acapulco Gold, be aware of the smell and flavor that comes from the terpenes. 
Some people find the scent of pine to be powerful and some find the flavor too sweet. Others find both smells and flavors pleasant.
Other terpenes found in Acapulco Gold strain small amounts are:
Alpha Humulene: known to have anti-inflammatory properties

Linalool: known for its sedative effects and can help relieve stress and anxiety
Acapulco Gold is a strain from the indigenous variety of cannabis called Mexican.
As the name suggests, it grows natively in Acapulco, Mexico.
Acapulco Gold weed is perfect for those looking for an intense high, but without the harshness of some other strains.
Acapulco Gold Strain Reviews
Acapulco Gold Strain Appearance
When you see the Acapulco Gold bud, you'll notice it's:
Dense buds

Orange (golden) hairs; and

Greens and browns interweaved
Acapulco Gold is undoubtedly a beautiful flower.

#1: What Is the THC Content in Acapulco Gold Strain Cannabis?
Acapulco Gold has a THC level of 23%, making it an ideal choice for recreational users.
If you're interested in trying a strain with less THC, you can try:
Remedy

Easy Bud

Harlequin

Catatonic; or

Haze Berry Automatic
For more options, check out more strains listed in the question below.
Or if you are interested in other strains that have a greater THC content, you can also try …
GG4

WiFi OG

Chemdog

The Toad

Amnesia Haze

Godfather OG; or




Strawberry Banana
… and more

#2: What Is the CBD Content in Acapulco Gold Strain Cannabis?
The Acapulco Gold strain contains very little CBD, with average levels of around 0.7%.
Are you looking for a weed strain with a higher amount of CBD? Try one of these strains:
Lifter

ACDC

Elektra

Harle-Tsu

Ringo's Gift

Cherry Wine

Sour Tsunami

Charlotte's Web; or

Sour Space Candy

#3: Is the Acapulco Gold Strain Indica or Sativa?
Acapulco Gold strain is a hybrid consisting of 80% Sativa and 20% Indica.
This famous Sativa-dominant strain gives users a mix of the creative and anxiety-reducing feelings of Sativa and the relaxing and calming effects of Indica.

#4: Does Acapulco Gold Strain Have Any Hybrids or Crossbreeds?
Acapulco Gold strain has the following crossbreed:
Vegan Safari – Lionheart + (Acapulco Gold x Durban Poison x Cinderella 99)
Where to Buy Acapulco Gold Strain Near You
To find dispensaries that offer the Acapulco Gold strain, enter your zip code below.
If you can't find Acapulco Gold near you, then please reach out to us.
We've spent more than a decade helping our customers find the best cannabis products for their needs. 
With our extensive knowledge of the different strains and products available, we can help you choose the perfect product for your needs.