Avalanche Weed Strain: Effects, Reviews, & More
You may have heard the rumors about the powerful high courtesy of the Avalanche weed strain, but finding information about the strain is tough.
What can you expect from the high? What does it taste like? Is it Indica or Sativa?
These are all common questions and this underrated strain needs a little more attention if you ask us. 
This is why we've compiled everything we know (and didn't know) about the Avalanche strain so you don't have to look any further.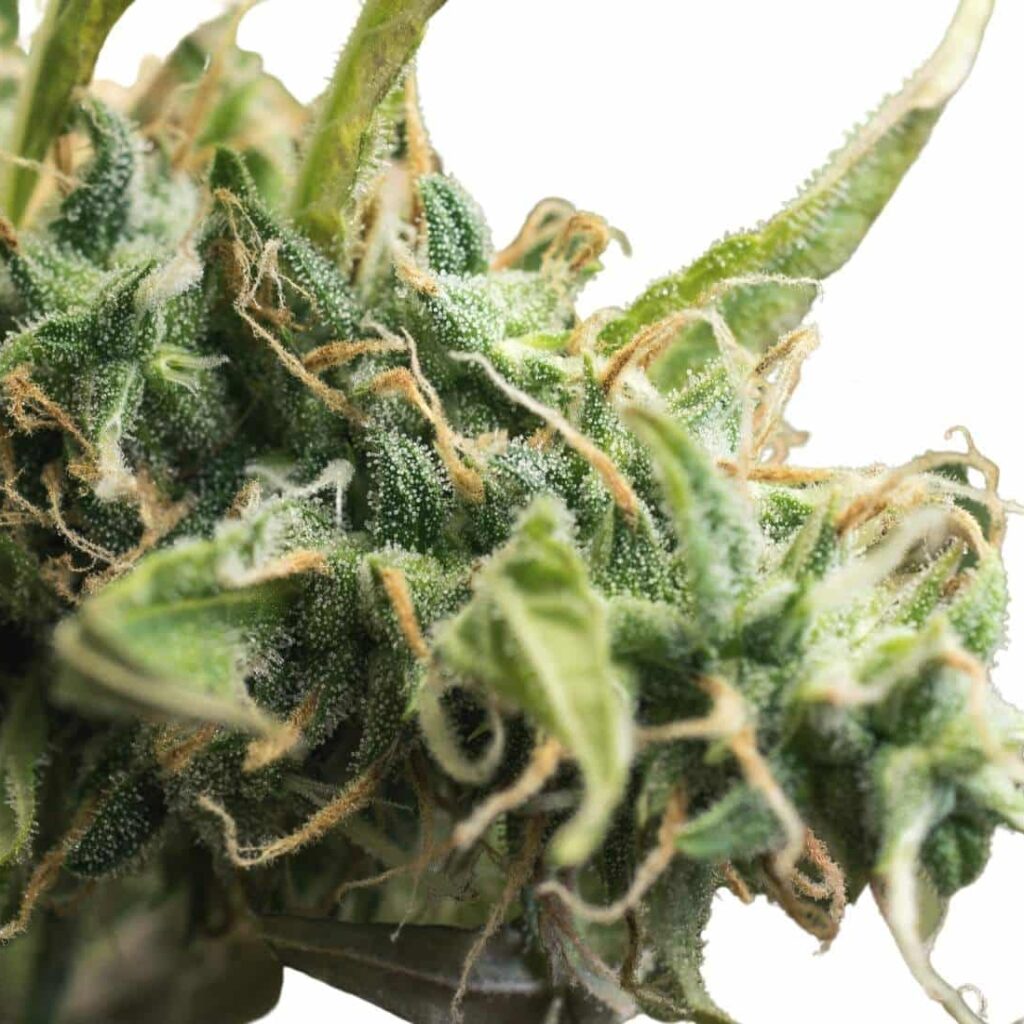 Everything You Need To Know About The Avalanche Strain
Some of the reported effects of Avalanche include:
Uplifted

Happy

Aroused

Giggly

Cerebral

Talkative

Energetic
Here's how we like to describe Avalanche strain effects:
Avalanche offers a powerful cerebral high with a mellow body buzz, making the Avalanche strain perfect for daytime toking. You'll be happily uplifted and likely feeling a little giddy, making it a great pot to share with friends. Avalanche offers a long-lasting, euphoric high that will have you coming back over and over.
The Avalanche strain is widely used for medical purposes, specifically for anyone suffering from the following ailments:
Depression

Mood disorders

Insomnia

Fatigue

Loss of appetite; and

Seizures 
Things to Do While Enjoying Avalanche Strain
The Sativa-dominant strain will definitely leave you feeling ready to conquer the day, whatever that looks like for you.
Plan for these types of activities when consuming Avalanche:
Outdoor activities

Sports or exercise

Festivals or concerts

Socializing with friends

Knocking off some to-do list items; or

Watching a comedy
While you will be feeling energetic, you'll also be enjoying a sweet body buzz that will help you sleep as you come down from the high. Avalanche is a daytime use marijuana strain.
When under the influence of marijuana, including the Avalanche strain, please refrain from driving or operating heavy machinery.
Avalanche Strain Terpenes
Terpenes are the driving force behind the flavor and aroma of pot, and next to the strain itself, terpenes are also responsible for the type of high you'll experience.
The dominant terpene in Avalanche is: 
Pinene

– also found in … 

Rosemary

Pine needles 

Basil; and

Orange peel
… this terpene is the most common in the world of cannabis. Pinene is known to help with:
Anxiety

Inflammation; and

Pain.
Pinene gives Avalanche a flavor and aroma that is reminiscent of a pine forest with hints of citrus.
Avalanche is a cross between SnoCap and Flo and was originally bred by GreenMan Organics. 
SnoCap is a potent hybrid with a cerebral buzz that will leave you feeling creative, happy, and somewhat giggly.

Flo is an award-winning strain famous for an energetic high that offers clarity and focus.
We couldn't find any recent reviews of Avalanche strain online, but if you've tried Avalanche, we'd love to hear from you below:
Avalanche Strain Information & History
Avalanche strain was first bred by GreenMan Organics in California.
It's a good balance of Flo and SnoCap, both of which are Sativa-dominant, making Avalanche slightly Sativa-dominant as well (60/40).  
Avalanche tests out at THC levels as high as 24% and as low as 15%
Here's what you'll notice about this bud: 
Fat, heavy, lime-green nugs

Thin orange hairs; and

A white, frosty crystal trichome coating

#1: What Is the THC Content in Avalanche Strain Cannabis?
The THC content in Avalanche strain weed averages from a respectable 15-24%. If you're looking for a strain with less THC, try one of these:
Easy Bud

Cannatonic

Harlequin

AC/DC

Sour Tsunami; or

Any strains listed in the question below
Or if you're looking for other strains that are high in THC content, you can also try these:
OG Kush Breath

The Toad

Motorbreath

Strawberry Banana

Pink Rozay

WiFi OG

Cereal Milk

And more

#2: What Is the CBD Content in Avalanche Strain Cannabis?
Avalanche strain weed contains less than 1% CBD. 
Are you looking for a weed strain high in CBD? Try one of these strains:
Charlotte's Web

Sweet and Sour Widow

Lifter

Stephen Hawking Kush

Cherry Wine

Harle-Tsu

Sour Tsunami

Pennywise; or

Canna-Tsu

#3: Is the Avalanche Strain Indica or Sativa?
Avalanche strain is a hybrid consisting of 60% Sativa and 40% Indica. The well-balanced strain gives users an energetic high with a relaxing body buzz.

#4: Does Avalanche Strain Have Any Hybrids or Crossbreeds?
As far as we can tell, Avalanche strain currently doesn't have any crossbreeds.
Where to Buy Avalanche Strain Near You
Enter your zip code below to find dispensaries that offer the Avalanche strain near you.
If you are looking for the Avalanche strain near you, then let us know. For more than a decade, we have dedicated our lives to trying, reviewing, and curating cannabis products so that we can bring you the most up-to-date information and help you find exactly what you're looking for.