Banana Punch Weed Strain: Effects, Reviews, & More
You're looking for a weed strain that is full of flavor with an evenly-balanced Indica and Sativa effect. Does the balance exist? 
We're happy to tell you we've got what you're looking for.
This guide will tell you everything you need to know about the Banana Punch weed strain.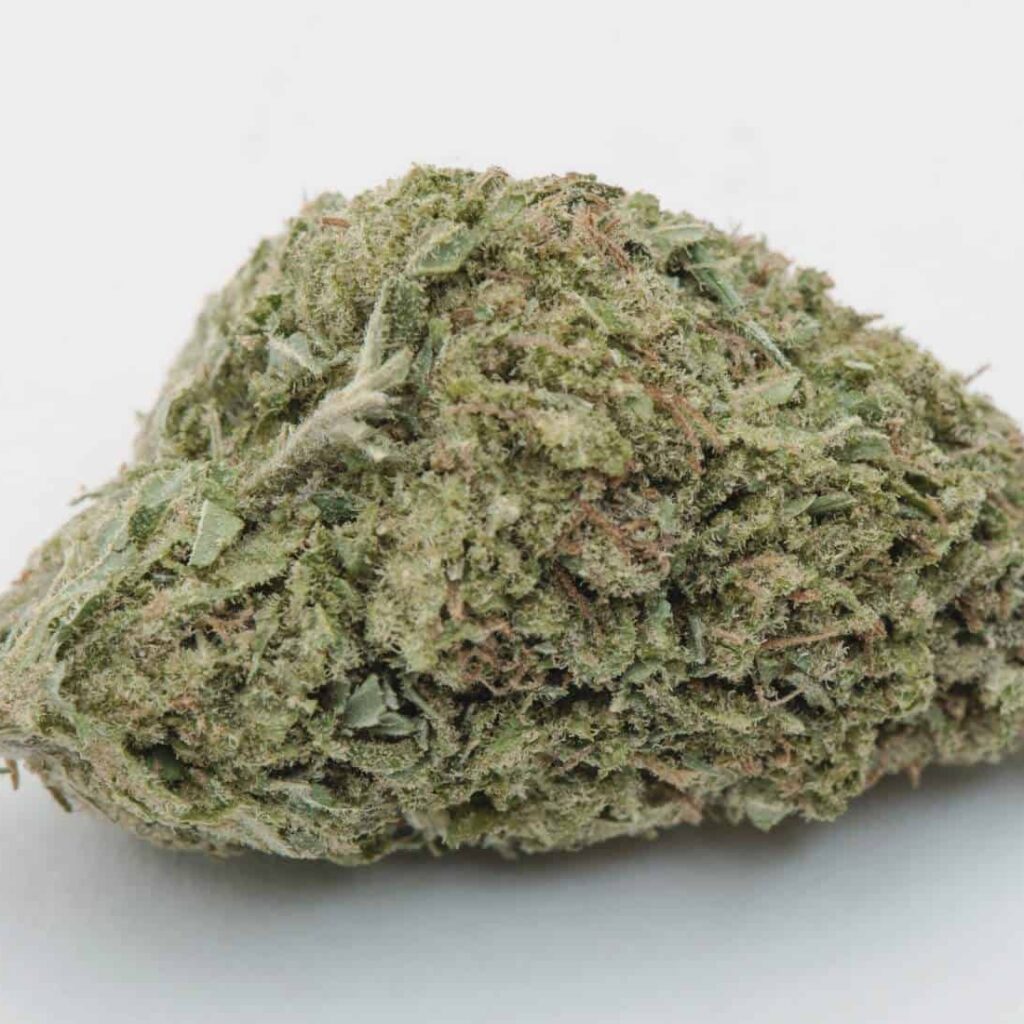 Everything You Need To Know About The Banana Punch Strain
Banana Punch Strain Effects
If you're looking for a great way to unwind and relax, you can't go wrong with the Banana Punch weed strain.
As a rare, evenly balanced hybrid strain (50% Sativa/ 50% Indica), you can expect to feel effects like:
Euphoria

Creativity

Mental focus

Happiness 

Calmness; and 

Relaxation.
The effects of this strain can best be described in this short summary: 
First, you are hit with a sense of euphoria and creative energy. Then, as the high continues to sneak up on you, your body succumbs to total calmness and relaxation. You feel your muscle tension release, your jaw unclenches, and before you know it, you are drifting off into peaceful sleep from its powerful Indica effects.
Due to the pleasant effects of the Banana punch strain, it is usually enjoyed by users who suffer from:
Anxiety

Depression

Insomnia

Appetite loss; and

Irritable bowel syndrome
Things to Do While Enjoying Banana Punch Strain
Recommendations for activities may vary depending on your tolerance. When it comes to enjoying the Banana Punch strain, we recommend "going with the flow" and letting the high dictate your activities.
Due to the progression of effects with the Banana Punch strain, many users like to indulge in creative activities like art, project-making, or reading before finding a comfy place to settle and relax on the couch or in bed.
Important note: We strongly advise not driving or operating heavy machinery while under the influence of the Banana Punch weed strain or any type of marijuana product.
Banana Punch Strain Terpenes
The terpenes in the Banana Punch strain create this bud's delightful flavor and aroma profiles.
The primary terpenes found in the Banana Punch strain are:
True to the strain's name, the combination of these terpenes produces a sweet, tropical flavor that favors notes of pineapple, ripe banana, and spicy berry.
The scent is just as intoxicating as the flavor, with sweet and sour citrus overtones and a hint of the iconic banana scent this bud produces.
One of the most special characteristics of the Banana Punch weed strain is that it is a true 50/50 hybrid, giving you the best of both worlds with equal Sativa and Indica effects.
This strain was created by crossbreeding the Banana OG and Purple Punch strains.
Banana Punch Strain Reviews
Not completely convinced that the Banana Punch strain is as great as it's made out to be? Check out these Banana Punch strain reviews:
"A wonderful complete body buzz. about 10 minutes in I could feel my face start to get tingly. my thoughts were clear but my mind and body felt totally relaxed. a great one to smoke before bed or to relieve stress and tension. as someone who deals with a great deal of anxiety, this is probably my new favorite strain. what a find!" – Leafly user

"Banana punch I am in love with, very smooth strain and nice for midday to end day activities" —

Reddit
Have you tried this strain? Share your experience and opinions on the Banana Punch strain below.
Banana Punch Strain Info & History
Symbiotic Genetics in Sacramento, California originally bred the Banana Punch weed strain.
These striking features can identify the bud:
Round, grape-shaped nugs that are olive green in color with dark purple undertones

Dark amber hairs; and

A frosty coating of golden, amber crystal trichomes.

#1: What Is the THC Content in Banana Punch Strain Cannabis?
The average THC content in the Banana Punch strain can range from 18-26%, depending on the type of cannabis product and brand that you are enjoying
Interested in other strains that are also high in THC? The following weed strains may also be up your alley:
Chemdog

Girl Scout Cookies

Trainwreck

Strawberry Banana

Critical Kush

Bruce Banner

Original Glue

Death Star

White Fire OG

Kosher Kush

Motorbreath

And more

#2: What Is the CBD Content in Banana Punch Strain Cannabis?
Only trace amounts of CBD are present in the Banana Punch strain.
If you're looking for a strain with a high concentration of CBD, consider trying one of the following strains:
Harlequin

Ringo's Gift

Sweet and Sour Widow

Stephen Hawking Kush

ACDC 

Cannatonic

Harle-Tsu

Canna-Tsu

Sour Tsunami

Pennywise

And more

#3: Is the Banana Punch Strain Indica or Sativa?
The Banan Punch strain is a rare pairing of 50% Sativa and 50% Indica. With this strain, you first experience Sativa effects like euphoria and creativity before succumbing to the calming and relaxing effects of Indica.

#4: Does Banana Punch Strain Have Any Hybrids or Crossbreeds?
Currently, the Banana Punch strain is not responsible for having a hand in creating any hybrids or crossbreeds.
Where to Buy Banana Punch Strain Near You
We wouldn't get you excited about trying this strain without helping you locate a dispensary where you can purchase it. Simply enter your ZIP code below to view all of the dispensaries in your area that have the Banana Punch strain in their stock.
If you are having trouble finding the Banana Punch strain in your area, feel free to contact us for help. 
Having tested hundreds of cannabis products over the last decade, we are self-proclaimed cannabis savants. We make it our mission to keep our customers informed on the latest and greatest cannabis products available.