Blue Cream Weed Strain: Effects, Reviews, & More
You've heard about its burst of berry flavors, and want to know more about the effects, terpenes, and genetics of the Blue Cream strain.
Climb aboard! 
We'll take you on a magic carpet ride to learn the details about this tasty 50/50 hybrid weed strain that you won't want to miss out on.
Here we cover everything you will need to know about Blue Cream strain and tell you exactly where to go to buy some of this delicious weed for yourself.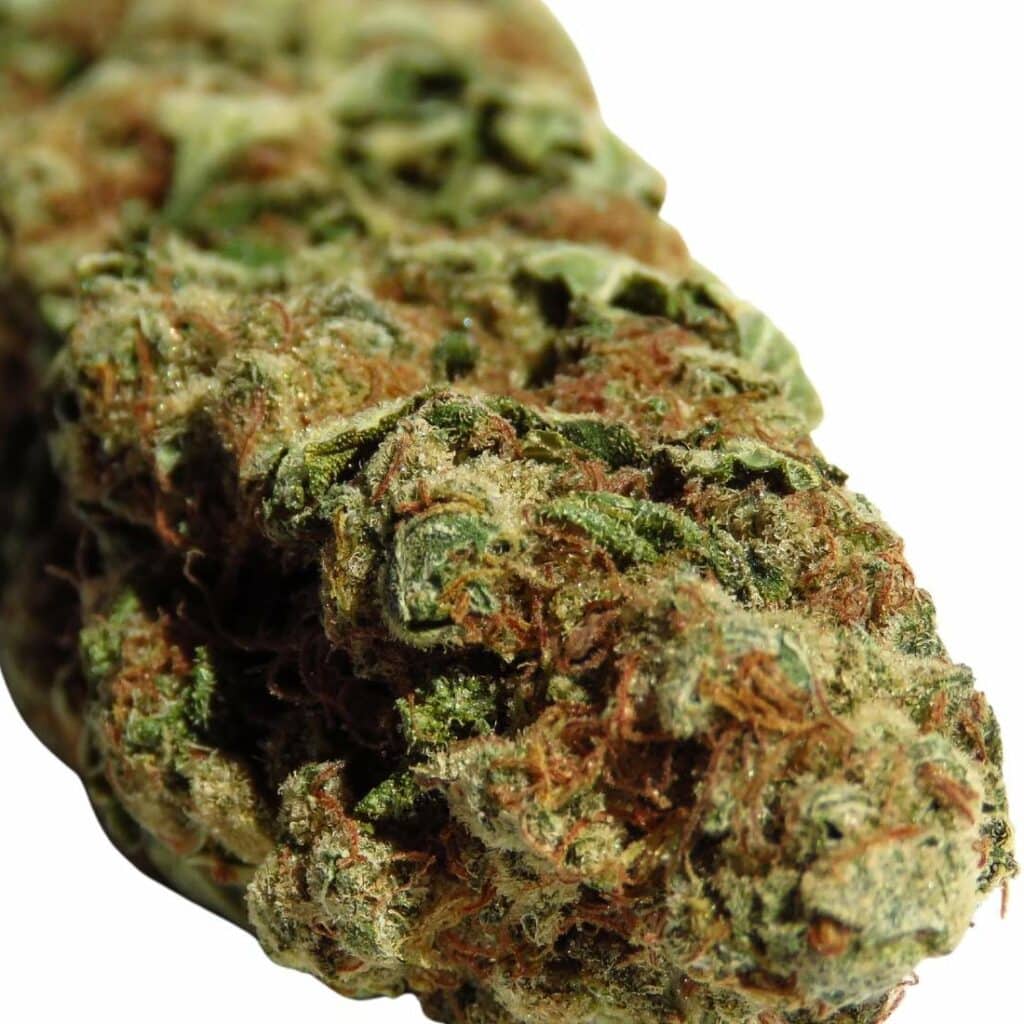 Everything You Need To Know About The Blue Cream Strain
Blue Cream Strain Effects
Some reported effects of Blue Cream strain include:
Euphoric

Relaxed

Talkative

Tingly; and

Uplifted
Here's how we like to describe Blue Cream strain's effects:  
You may feel a rush of heat to your face and eyes, with an accompanying sensation of relaxation and warmth throughout your body. Your mood may experience a rise in feelings of positivity, leaving you in a worry-free state of relaxation with a lazy couchlock. 
Blueberry Cream strain has some powerful relaxation qualities and it may be used for the relief of: 
Anxiety

Tension; and 

Stomach disorders
You may also want to try using it as an appetite stimulator and sleep aid. 
Things to Do While Enjoying Blue Cream Strain
The state of relaxation brought about by the Blue Cream strain will have you feeling totally lazy and completely chill.
Blue Cream is the perfect choice for a laidback day or relaxing evening, but the lethargy isn't so bad that you can't use it in the daytime too, (although you may experience a little slurring when you speak).
When under the influence of any form of marijuana, including the Blue Cream strain, we do not recommend that you drive a vehicle or operate heavy machinery.
Blue Cream Strain Terpenes
Terpenes are responsible for the experience and richness in flavor of a weed strain, and next to the strain itself, the terpenes are the determining factor in what kind of high you can expect from the cannabis.
The dominant terpenes in Blue Cream strain are: 
These terpenes give Blue Cream strain the earthy blueberry and strawberry flavors and aroma that it's famous for.
The Blue Cream strain is a hybrid crossbreed that was created in 2010 by Colorado's Health Depot. It is a combination of DJ Short's Blueberry and Serious Seed's F1 AK-47.
Blueberry gives a body buzz that may be helpful for pain or other ailments

AK47 is known for giving the energy that Sativa dominant strains are known for
Blue Cream Strain Reviews
Here are a few opinions that were written by Leafly and Allbud users about the Blue Cream strain:
Smells amazing. Looks beautiful. Smoked it and became very relaxed.

– Leafly

Tasty and happily uplifted regardless of the severity of my depression or anxiety. Recommended. – Leafly

By far my favorite strain. Fantastic taste, balanced, yet intense buzz, and a bit psychedelic. Very hard to find. Better than Blue Dream.

– Allbud
If you've tried the Blue Cream weed strain, please leave a review below:
Blue Cream Strain Information & History
Blue Cream strain was first created in 2010 by a breeder in Colorado known as Colorado's Health Depot. 
When you first lay eyes on the Blue Cream bud, you will notice: 
Bright, luminous flowers

Light green in color; with

Autumn-colored pistils

#1: What Is the THC Content in Blue Cream Strain Cannabis?
The THC content in Blue Cream strain weed averages from 15 to 19% (though, this can vary). If you're looking for a strain that contains a little lower percentage of THC, try one of these:
Harle-Tsu

Suzy-Q

Charlotte's Web

Ringo's Gift

Remedy; or

Any strains listed in the question below
Or if you're looking for other strains that are high in THC content, you can also try these:
GG4

The Toad

Godfather OG

Chemdog

Strawberry Banana

Brownie Scout

Scott's OG

White Fire OG; and 

Amnesia Haze

#2: What Is the CBD Content in Blue Cream Strain Cannabis?
Blue Cream strain weed contains only trace amounts of CBD.
If you're after a strain of weed that's high in CBD, give one of the following a try:
Charlotte's Web

ACDC

Lifter

Ringo's Gift

Cherry Wine

Elektra

Sour Tsunami

Sour Space Candy; or

Harle-Tsu

#3: Is the Blue Cream Strain Indica or Sativa?
Blue Cream strain is a hybrid that consists of a perfect mix of 50% Indica and 50% Sativa.

#4: Does Blue Cream Strain Have Any Hybrids or Crossbreeds?
Blue Cream weed strain does not have any hybrids or crossbreeds that we are aware of.
Where to Buy Blue Cream Strain Near You
Enter your zip code below to find dispensaries near you that offer the Blue Cream strain.
If you have trouble finding the Blue Cream strain near you, just let us know! We have spent over a decade trying, curating, and reviewing all types of weed products, and we would love to help you find exactly what you're looking for in a cannabis product.