Bubba Kush Weed Strain: Effects, Reviews & More
Your muscles are tense. Your mind won't quiet down. You feel like you're running a million miles an hour and getting nowhere. 
You need relief.
If you've been looking for the strain that will take your stresses away, we'd like to introduce you to Bubba Kush.
With its renowned tranquilizing effects, Bubba Kush will have you melting into your favorite chair without a worry in the world. Learn more about this tantalizing Indica strain right here.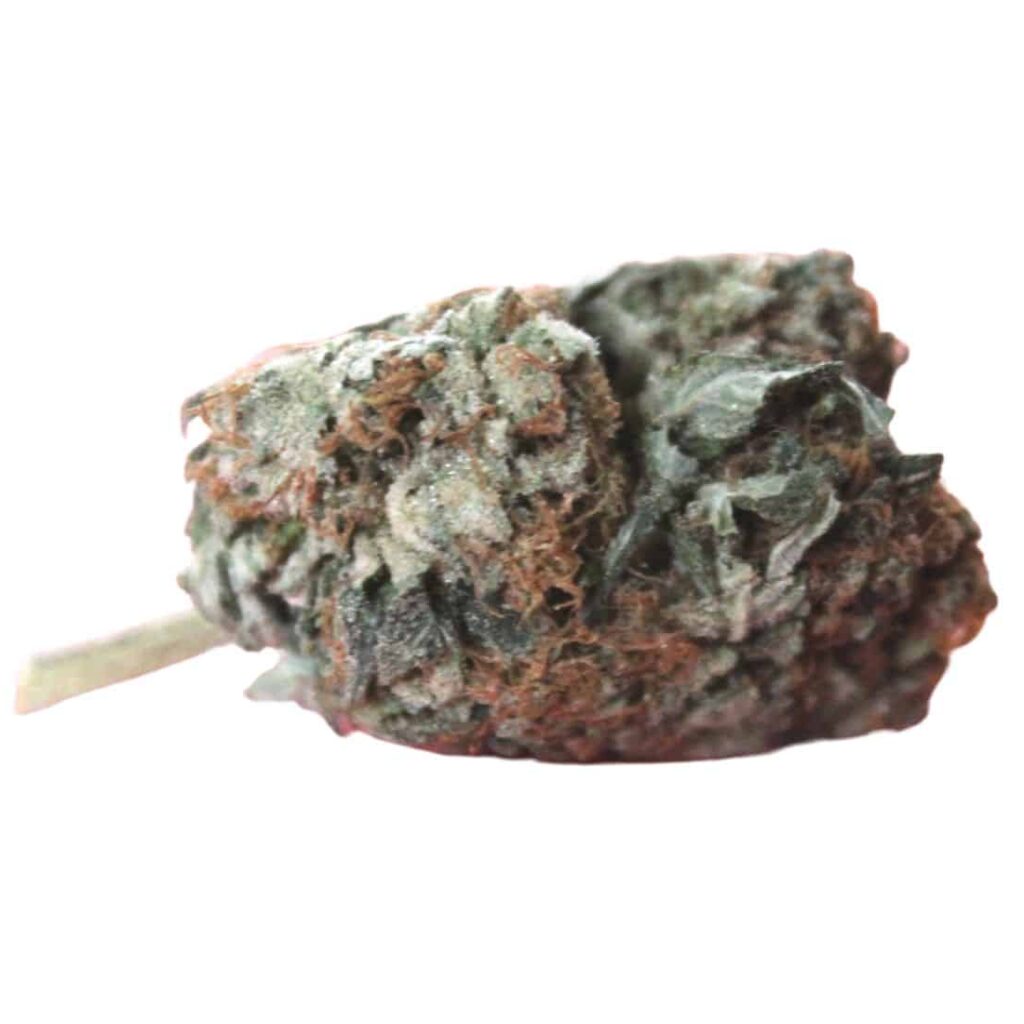 Everything You Need To Know About The Bubba Kush Strain
Bubba Kush Strain Effects
Some of the reported effects of Bubba Kush include:
Calming 

Euphoric

Happy

Relaxed

Cerebral

Sleepy

Hungry
Here's how we like to describe Bubba Kush strain effects:
From head to toe, Bubba Kush seeps its way through every muscle in your body with its powerful relaxing effects. With a calm mind and a euphoric body high, you'll be blanketed in tranquility. You'll still be focused enough to function, but without the motivation to do very much. 
Bubba Kush strain has a respectably high THC level and can be used to ease the symptoms of:
Nausea

Chronic stress

Chronic pain

Mood swings

Depression

Cramps 
Things to Do While Enjoying Bubba Kush Strain
Don't expect a burst of energy or a sudden desire to conquer the world. This isn't the strain if you're looking for a little late-day motivation.
Instead, Bubba Kush is meant to send you into a dreamy, euphoric state of mind, taking away any stress or negative thoughts.
You'll need your favorite armchair, hammock, or beanbag because you'll want to sink into something that feels as soothing as the strain itself.
Grab your remote or your favorite book and enjoy a relaxing night in. Take a blanket to the park and watch the clouds take shape above you. Or you may prefer to just allow your mind to drift. Whatever you choose, you'll want to avoid anything strenuous or stressful — because it's just not happening.
When under the influence of marijuana, including the Bubba Kush strain, please don't drive or operate heavy machinery.
Bubba Kush Strain Terpenes
Terpenes give cannabis its flavor and aroma and contribute to the type of high you can expect from any given strain. 
The dominant terpenes in Bubba Kush are: 
Limonene – strong citrus and bitter taste

Caryophyllene – Rich spicy odor, peppery, spicy

Nerolidol – Floral, citrus, woody
Bubba Kush has a mild aroma of coffee, cocoa, and fruit and tastes somewhat dank, but with a hint of sweetness and a peppery exhale. The small can pack a pungent punch, so if you're concerned with discretion, you may want to find a private place to smoke. 
The exact genetic origins of Bubba Kush weed are still unknown, but some believe that the stocky plant is of Afghani descent. 
However, the breeder has suggested that the strain was born after OG Kush pollinated another unknown Indica and that the mother plant could have been Northern Lights.
While there's no way of knowing the exact genetics for certain right now, we sure are glad Bubba Kush was born.
Bubba Kush Strain Reviews
We checked out some user reviews on the internet to find out what some people had to say about Bubba Kush:
Personally, my favorite strain. Bubba Kush (BK) delivers a high unparalleled to most other strains. At first glance, BK is marvelous to look at. With hints of purple and deep green on the outside of the bud, it turns a beautiful white once you go deeper into the bud. The taste is very hard to describe but just think of tasting the air of a sugar cane field in a pinewood forest. The feeling hits you within 2 tokes, which seems to start deep from the very center of your brain and expands out to the bottom of your feet. Once fully medicated, the user will feel almost perfectly content with his/her surroundings, almost immediately wiping away the bad energy from a day out in this world. One adverse side effect is that if I tend to over-medicate on BK, I fell a tad anxious, but the feeling is minimal at best, and usually washes away when you grub out or take a nice cruise. All in all, I highly recommend BK for any ailment, or for any time.

– Leafly user

Amazing, happy, positive strain. I am a fan of kush strains and this legend delivers! If you had a bad day, are stressed, or are too tired – get this one in your bong or vape. Once you exhale immediately feel a full body massage and relax. Very very gentle on your mind and will leave you happy. For the ones that have sleeping issues this one is the one to help – proper insomnia medicine. One of my favorites, for sure.

– Allbud user

I have only smoked this strain about 4 times so far and it's become my absolute favorite. I have anxiety and ADHD and the sedative effects calmed me down just enough to be free of anxiety but not sleepy. This is one of the few strains that's also given me a sense of euphoria. A super nice effect, body, and mind alike! My buds of this strain were sold as "littles" so they weren't all that impressive and the THC content on the bottle says 13.4%. I think this makes it easier to avoid overdoing it though, at least for me personally

. – Wikileaf user
If you've tried Bubba Kush strain, please leave a review below:
Bubba Kush Strain Appearance
What you'll notice about Bubba Kush is:
Small to medium-sized dense buds

Dark green leaves with shades of purple

Long, thin, bright orange hairs

A sweet, sticky, coating of white crystal trichomes that are visible all the way to the center of the bud

#1: What Is the THC Content in Bubba Kush Strain Cannabis?
The THC content in Bubba Kush strain weed averages from 13-25%. If you're looking for a strain with less THC, try one of these:
Easy Bud

Chardonnay

Harlequin

Red Pop

Catatonic; or

Any strains listed in the question below
Or if you're looking for other strains that are high in THC content, you can also try these:
Bubba Fett

The Toad

Light of Jah

Strawberry Banana

Pineapple Express

WiFi OG

Purple Punch

And more

#2: What Is the CBD Content in Bubba Kush Strain Cannabis?
Bubba Kush strain weed does not contain CBD. 
Are you looking for a weed strain high in CBD? Try one of these strains:
Charlotte's Web

Pennywise

Lifter

Peach Puree

Cherry Wine

Valentine X

Sour Tsunami

Space Invader; or

Harle-Tsu

#3: Is the Bubba Kush Strain Indica or Sativa?
Bubba Kush strain is an Indica-dominant hybrid consisting of 80% Indica and 20% Sativa.

#4: Does Bubba Kush Strain Have Any Hybrids or Crossbreeds?
Bubba Kush does not have any hybrids or crossbreeds that we are aware of.
Where to Buy Bubba Kush Strain Near You
Enter your zip code below to find dispensaries that offer the Bubba Kush strain near you.
If you can't find the Bubba Kush strain near you, then reach out to us. We've spent more than a decade trying, curating, and reviewing cannabis products for our customers and we'd love to help you find exactly what you're looking for in a cannabis product.