California Dream Weed Strain: Effects, Reviews, & More
The California Dream strain, also known as the Cali Dream strain, is a unique strain you won't soon forget. 
As an indica-dominant strain, you'll literally be dreaming about this one. 
In this guide, we will walk you through everything you need to know about the California Dream strain, including:
Effects

Taste and aroma

Genetics

And more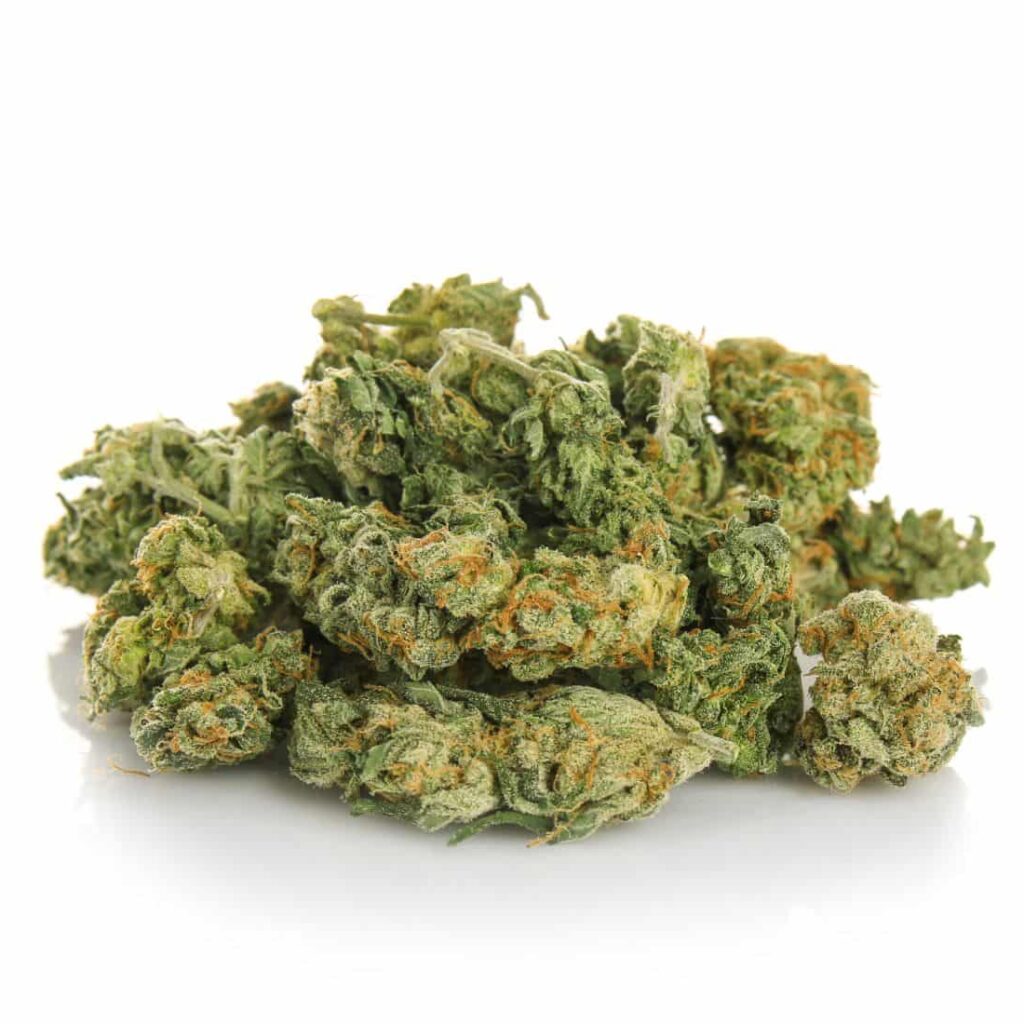 Everything You Need To Know About The California Dream Strain
California Dream Strain Effects
There is a hint on the effects of this strain in the name — smoke too much and you'll be California dreaming away. 
Despite its relaxing and sleep-inducing indica effects, most users report an initial burst of energy paired with other effects like feeling:
Talkative

Energized

Uplifted

Creative
This particular strain has a 98% potency, making it a great choice for those who deal with chronic pain and a little intimidating for novice smokers. Too much of a good thing can be a bad thing so newbies are warned — smoking too much of the California Dream strain can lead to dry mouth and paranoia.
Things to Do While Enjoying California Dream Strain
Thanks to its initial burst of mental focus and creativity, many users enjoy creating art or participating in a hobby while partaking in this strain. The California Dream strain is also great for impromptu jam sessions or just kicking back and sharing the experience with friends.
Just make sure you have a comfy place to rest nearby for when the sleepiness kicks in.
California Dream Strain Terpenes
The most abundant terpenes in the California Dream strain include:
Myrcene

Pinene

Caryophyllene
These terpenes are mainly responsible for the unique aroma and taste of this strain. 
While the aroma of this strain is very pungent and skunky, this strain tastes sweet — like a blend of citrus flavors with a hint of mint.
California Dream Genetics
This hybrid strain has a mix of Mexican and Afghani genetics. It was created by combining the following strains:
Blueberry

Super Silver Haze
The original breeder of this strain is BSB Genetics.
California Dream Strain Reviews
The California Dream strain is one enjoyed by many. Here are just a few reviews on this strain from Allbut and Leafly users.
"This strain is definitely something that gives you a light body High. Nice relaxed and can easily take a nap now" – Leafly User

"Both my wife and myself have chronic pain from different types of arthritis and have found California Dream to be the only strain that offers this much relief. Excellent mutation on this plant." – Allbud User

"Wonderful smoke, I have gone through many ounces of it now. Not my favorite tasting buds but one of my favorite highs. I have smoked this strain countless times and the one thing I have gathered from doing so is…. This strain is fairly strong and must be respected." – Leafly User
Have you tried the California Dream strain? If so, leave some California love in the reviews section and tell us what you think.
California Dream Strain Appearance
The California Dream strain has a beautiful appearance, boasting features like:
Dark green and purple cone-shaped buds

Bright orange pistils

A coat of milky, white crystals and resins

#1: What Is the THC Content in California Dream Strain Cannabis?
This strain is known for its potency. The average THC content is 24%.
If you're looking for more strains with a high THC content, you may want to also check out these strains:
Alien River

Mango Puff

Silver Haze

California Hash Plant

And more

#2: What Is the CBD Content in California Dream Strain Cannabis?
The California Dream strain has an average CBD content of 16%, making it an excellent choice for medicinal purposes like pain relief.
Some other strains with a high CBD content include:
Lifter

Elektra

Cherry Wine

Charlotte's Web

Ringo's Gift

And more
California Dream strain weed contains only trace amounts of CBD. 
Are you looking for a weed strain high in CBD? Try one of these strains:
Charlotte's Web

ACDC

Lifter

Ringo's Gift

Cherry Wine

Elektra

Sour Tsunami

Sour Space Candy; or

Harle-Tsu

#3: Is the California Dream Strain Indica or Sativa?
California Dream is a hybrid strain with a composition of 70% indica and 30% sativa. Despite being an indica-dominant strain, the initial effects of this strain tend to be sativa-forward.

#4: Does California Dream Strain Have Any Hybrids or Crossbreeds?
There are no current hybrids or crossbreeds that stem from the California Dream strain.
This strain is unavailable in seeds or clones.
Where to Buy California Dream Strain Near You
Are you ready to get your hands on the California Dream strain? We can help! Simply enter your ZIP code below to find dispensaries near you that offer this unique strain.
If you are unable to find the California Dream strain in stock near you, reach out to us. Having spent more than ten years trying, curating, and reviewing the latest weed products, we are unapologetic, self-professed weed connoisseurs. We can help you locate California Dream strain products, or the next best thing available to you.