Cherry Cookies Weed Strain: Effects, Reviews, & More
It's full of flavor. It's hard to come by. It's the most popular Girl Scout Cookie strain crosses to date. 
If you're looking for information on the cherry cookies weed strain, you're in the right place.
In this guide, we are sharing everything you need to know about this delectable strain and how you can get your hands on it.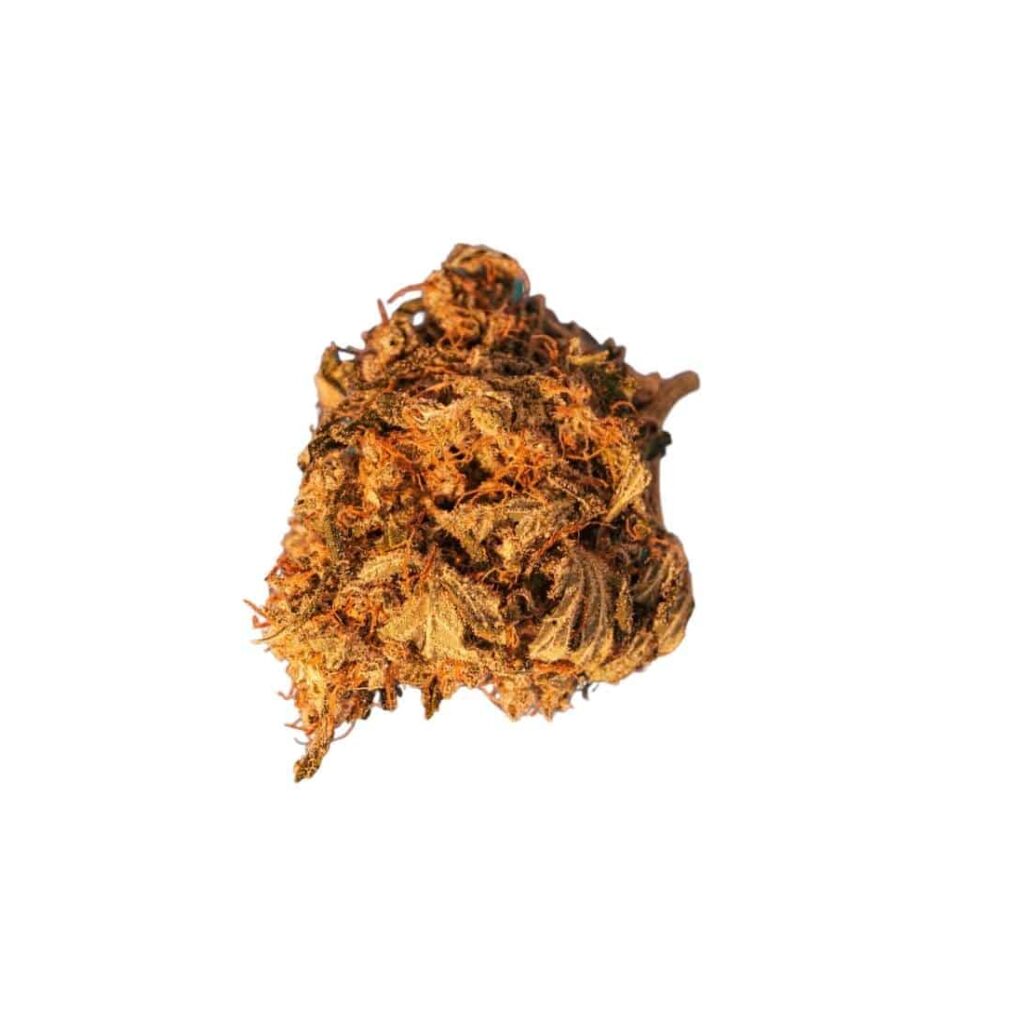 Everything You Need To Know About The Cherry Cookies Strain
Cherry Cookies Strain Effects
If you've dabbled with the Girl Scout Cookies strain, you can expect a similar high while enjoying the Cherry Cookies strain. 
Its commonly reported effects include: 
A sense of euphoria

Happiness

Creative energy

An uplifting feeling

Body tingling; and

Relaxation
Here is a quick summary of the effects of this strain:
The Cherry cookies strain provides an immediate mood boost and uplifting feeling. As the high settles in, you feel your body buzzing with creative energy. But once the high starts to mellow out, you'll find yourself drifting into a lazy state and melting into couch-locked relaxation.
Due to its potency, many people experiencing … 
Chronic pain

Appetite loss

Menstrual Cramps

Nausea;

And more
… prefer the Cherry Cookies weed strain.
Things to Do While Enjoying Cherry Cookies Strain
As a hybrid strain, the Cherry Cookies strain produces both Sativa and Indica effects. 
Many users like to take advantage of the boost in creative energy this strain provides by creating art, writing, or enjoying a captivating tv show. We recommend not straying too far from your couch so you can settle into bliss when the couch-lock hits (thanks, Indica).
Note: Hail Mary Jane does not recommend or condone the use of any weed products while driving or operating heavy machinery.
Cherry Cookies Strain Terpenes
The unique taste and aroma that we have come to know and love from the Cherry Cookies strain are produced by terpenes present in the strain. 
The main terpenes responsible for driving this strain's unique taste and smell are:
Caryophyllene

Limonene

Humulene
The taste and smell of the Cherry Cookies weed strain can best be described as the following:
Taste:

Strong notes of berries and cherries with a nutty overtone.

Smell:

Pungent, earthy overtones with notes of skunky floral and sweet, ripe cherries.
The Cherry Cookies strain was created by crossing the following strains: 
Girl Scout Cookies

Cherry Pie
Cherry Cookies Strain Reviews
Interested in learning more about the Cherry Cookies strain experience? Check out these candid reviews: 
"Awesome strain. With the euphoric greatness from GSC combined with Cherry Pie's deeply relaxing GDP roots, Cherry Cookies makes for a wonderful example of a true hybrid and packs a noticeably yummy taste. As GSC #2 is usually only found in WA, make sure you grab Cherry Cookies when you see them especially if you are in a different state. I found this strain in San Diego. Also, if you are an Indica hybrid lover, this is a must-have!" – Allbud User

"Buds are very attractive in color and it smells earthy with a nice sweet flavor. Amazing experience! This hybrid starts off pretty mellow and uplifting but as the high gets stronger it randomly fluctuated between the body-to-head high ratios and it was always unpredictable if you can focus enough you will get really excited to see what it will throw at you next. Also, a very long-lasting high that gives off great euphoria for both the body and mind and keeps you clear-minded. At one point I found that my 5 senses seemed to have heightened so much that they all teamed up and created one super sense. At other times I would find myself peacefully deep in thought and I seemed to know exactly what I meant and at the same time have no clue what I meant. Would highly suggest this strain, easily in the top 5 best strains I have ever smoked." – Leafly User
"Super tasty bud. Nicely balanced high. Mentally alert high. Won't knock you out but she will chill you out. The missus approves when I bring it home, and she is finicky with a low tolerance. Helps her unwind from work and ease her arthritis. Can't complain!" – Allbud User
Have you tried the Cherry Cookies strain? If so, share your thoughts below.
Cherry Cookies Strain Appearance
The Cherry Cookies strain is known for its beautiful appearance, with features like:
Slightly purple buds; and

Fiery-orange pistils

#1: What Is the THC Content in Cherry Cookies Strain Cannabis?
The average Cherry Cookies strain THC content is 14-23%. 
If you are looking for more strains with a similar THC content, you may want to look into:
Agathlan

Blackberry Kush

Space Cake

Sin Mint Cookies

And more

#2: What Is the CBD Content in Cherry Cookies Strain Cannabis?
The Cherry Cookies CBD content is present in trace amounts only. 
If you're looking for a strain with a high CBD content, you may be more interested in one of the following strains: 
Electra

Sweet and Sour Widow

Stephen Hawking Kush

ACDC

And more

#3: Is the Cherry Cookies Strain Indica or Sativa?
The Cherry Cookies strain is a hybrid strain consisting of 70% Indica and 30% Sativa.

#4: Does Cherry Cookies Strain Have Any Hybrids or Crossbreeds?
The Cherry Cookies strain has one crossbreed — Frosted Cherry Cookies. The Frosted Cherry Cookies strain was created by crossing the Cherry Cookies strain with The White stain.
Where to Buy Cherry Cookies Strain Near You
Ready to try the Cherry Cookies weed strain? Enter your ZIP code below to locate dispensaries with the Cherry Cookies strain in stock.
If you can't find the Cherry Cookies strain near you, reach out to us. With over 10 years of experience curating, trying, and reviewing weed products, we can help you find a Cherry Cookies strain product near you or the next best thing.