Cookie Dawg Weed Strain: Effects, Reviews, & More
You've heard about the scrumptious taste, and now you want to know more about the effects, terpenes, and genetics of the Cookie Dawg strain.
Never fear, we have all the information you're looking for! 
This popular hybrid strain is one you won't want to miss.
We'll cover everything you ever wanted to know about Cookie Dawg and tell you exactly where you can get some of this tasty strain to try.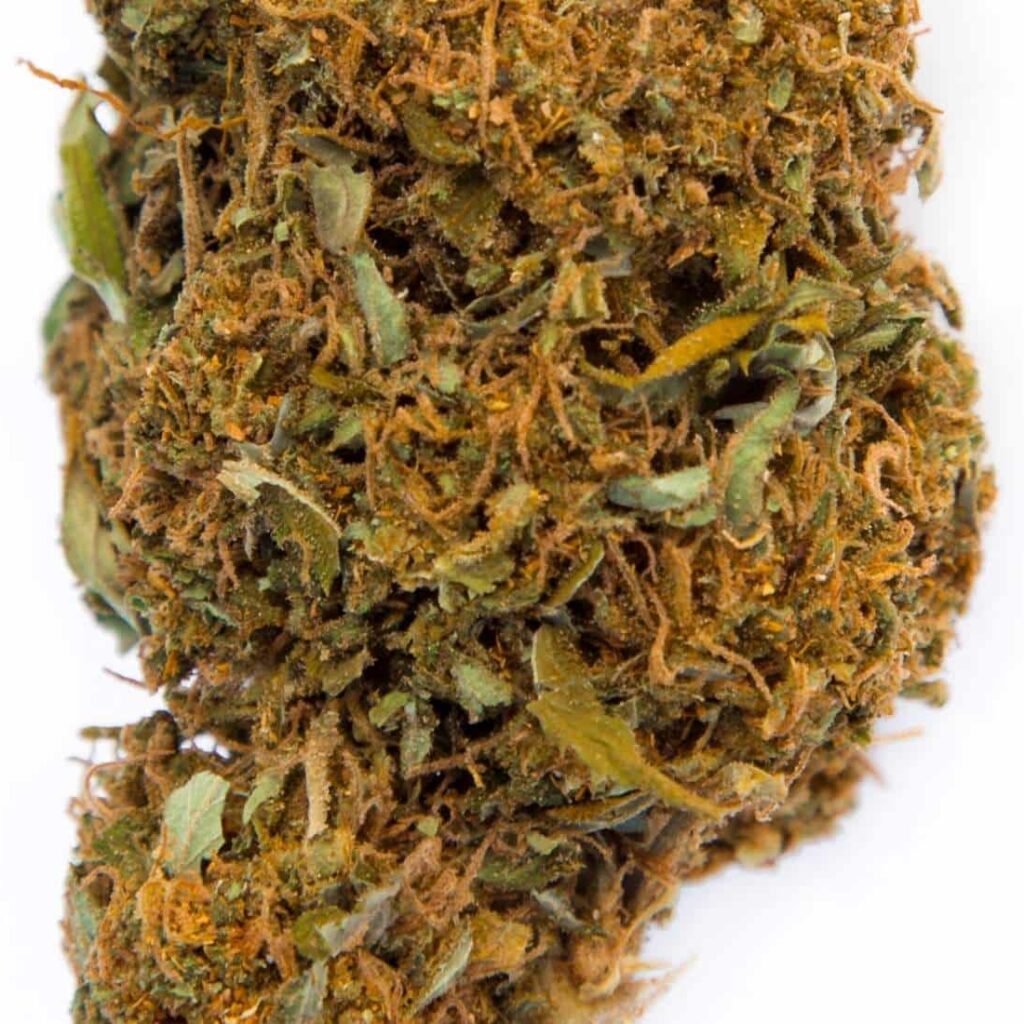 Everything You Need To Know About The Cookie Dawg Strain
Cookie Dawg Strain Effects
Some of the reported effects of Cookie Dawg include being:
Calm 

Relaxed

Sleepy

Happy

Giggly

Euphoric; and

Hungry
Here's how we like to describe Cookie Dawg strain effects:
Cookie Dawg is not for the faint of heart and is best enjoyed by veteran cannabis users. It starts out with intense relaxation often followed by sedation (and then later, of course, the munchies). 
It can also make everything around you seem hilarious and really allow you to enjoy your surroundings.
Things to Do While Enjoying Cookie Dawg Strain
Cookie Dawg's hard-hitting effects focus mainly on the mind thanks to its Indica-dominant and THC-heavy properties. This strain is best enjoyed when all you want to do is relax and experience pleasure. 
This is a great strain to use if you want to spend time laughing with friends, appreciating art and music, or just meditating on some mild psychedelic feelings.
Based on the overall calming effects and strength of the Indica-dominant Cookie Dawg strain, most people choose to avoid strenuous activities, such as exercise or physical labor. Take some time to kick back and enjoy the sweet things in life!
When under the influence of marijuana, including the Cookie Dawg strain, it's not recommended that you drive or operate heavy machinery
Cookie Dawg Strain Terpenes
Terpenes are what drive experience and richness in flavor, and next to the strain, terpenes are the determining factor in the type of high you can expect from cannabis.
The dominant terpenes in Cookie Dawg are: 
Myrcene – earthy, peppery aromas and flavors

Caryophyllene – herbal spiciness with hints of wood

Limonene – strong citrus and bitter taste
These terpenes give Cookie Dawg the flavor and aroma that so many people love. This savory strain combines the sweet taste of cookies with the bite of pine.
The aroma has a sweet, toasted smell with chemical overtones. That might sound weird, but you're going to wonder what took you so long to give this one a try once you experience it!
Cookie Dawg is a cross between GSC (originally called Girl Scout Cookies) and Chemdawg. 
GSC is an award-winning, Indica-dominant hybrid strain that's known for its full-body buzz and euphoric effects. 
Chemdawg is a wildly popular strain known for its diesel-like aroma and potency that causes a cerebral experience and strong, heavy-bodied feeling.
Cookie Dawg Strain Reviews
Here are opinions that were written by Reddit users about the Cookie Dawg strain:
I am physically drooling, dawg is one of my favourite strains! –

Reddit

Gotta be one of my favourite strains lately –

Reddit 

I just picked up some of this again and it's one of my top choices for 2020 –

Reddit 
If you've tried Cookie Dawg strain, please leave a review below:
Cookie Dawg Strain Information & History
Cookie Dawg is a combination of two hybrids. 
GSC is slightly more Indica-forward and Chemdawg is close to a half-and-half blend, but Cookie Dawg comes out strong with 70% Indica and 30% Sativa.  
Cookie Dawg strain tends to run toward the higher end of THC content, with an average of around 22%.
GSC is popular for its taste and aroma, but Chemdawg has been around since the 1990s and is known as one of the most historic and influential strains. So it's no wonder many people describe Cookie Dawg as one of their favorites. 
Some of Cookie Dawg's physical characteristics include: 
A triangular shape

Covered in

trichomes

Patches of blue and purple throughout

Fast-growing and branchy

#1: What Is the THC Content in Cookie Dawg Strain Cannabis?
The THC content in Cookie Dawg strain weed averages a high 22% and may even go up to 25%. If you're looking for a strain with less THC, try one of these:
Harle-Tsu

Suzy Q

Charlotte's Web

Remedy

Ringo's Gift; or

Any strains listed in the question below
Or if you're looking for other strains that are high in THC content, you can also try these:
GSC

Kosher Kush

Ghost OG

Bruce Banner

Ghost Train Haze

Chemdawg

Original Glue

#2: What Is the CBD Content in Cookie Dawg Strain Cannabis?
Cookie Dawg strain weed contains only trace amounts of CBD. 
Are you looking for a weed strain high in CBD? Try one of these strains:
ACDC

Lifter

Ringo's Gift

Cherry Wine

Elektra

Sour Tsunami

Sour Space Candy; or

Critical Mass
Where to Buy Cookie Dawg Strain Near You
Enter your zip code below to find dispensaries that offer the Cookie Dawg strain near you.
If you can't find the Cookie Dawg strain nearby, then let us help you! We've spent more than a decade trying, curating, and reviewing cannabis products for our customers and we'd love to help you find exactly what you're looking for in your next toke.