Dolato Weed Strain: Effects, Reviews, & More
If you loved the Do-Si-Do strain and the Gelato strain, you'll want to give Dolato a try. 
If you're looking for more information about the Dolato strain before you bite the bullet and try it for yourself, you've come to the right place. 
In this guide, we will fill you in on everything there is to know about the Dolato strain, including:
Effects

Genetics

Reviews

FAQs

And more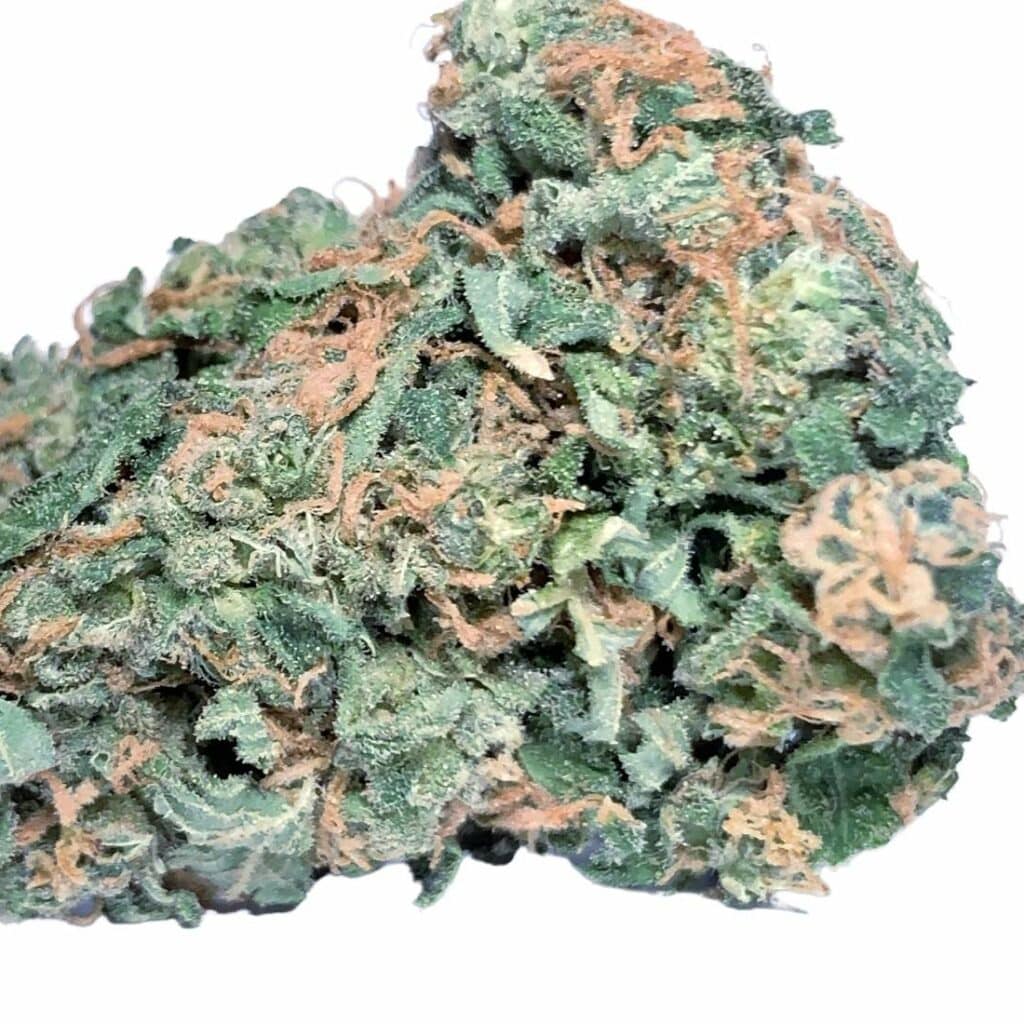 Everything You Need To Know About The Dolato Strain
If you're looking for a weed strain that produces a super relaxing high without the feeling of heavy sedation, the dolato strain is for you. 
Dolato strain effects include:
Relaxation

Calmness

Happiness

Euphoria 

An uplifting feeling
As you smoke the dolato strain, a feeling of warmness and relaxation washes over your body. The high from this strain will leave you feeling physically and mentally relaxed for hours on end.
The Dolato strain is preferred among users who are looking for relief from:
Insomnia

Depression

Anxiety

Chronic pain

Chronic fatigue; and

Muscle spasms and cramps
Things to Do While Enjoying Dolato Strain
With the Dolato strain, the name of the game is relaxation. Once you start enjoying this strain, most users find themselves not wanting to do much of anything but enjoy its peaceful, relaxing effects. 
Due to Dolato strain effects, this weed strain is perfect for nighttime use if you are looking for a restful night of blissful sleep.
Note: We do not recommend or advise driving or operating heavy machinery under the influence of the Dolato strain or any type of weed product.
The Dolato strain has a unique aroma and flavor, thanks to the dominant terpenes present in this strain. 
The main terpenes found in the Dolato strain include:
Limonene

, which gives this strain sweet berry and pine flavors and a sweet aroma.

Caryophyllene

, which is responsible for producing an earthy and spicy, musky aroma.

Linalool

, which contributes to the strain's light, spicy exhale.
The Dolato strain is a cross between two weed strains:
Do-Si-Dos: This is an Indica strain well-known for its pungent, sweet, and earthy flavors and aromas.

Gelato: This is a rare, evenly balanced hybrid (50% Sativa/50% Indica) strain that is known for producing a euphoric high and mental stimulation.
Still on the fence about the Dolato strain? These Dolato strain reviews may be enough to tempt you to give this strain a try:
"Love this. Smoke it medically and really helps with PTSD, Anxiety, Pain, and Depression for me. Makes my body tingle all over. Good for creativity and feels like I can either talk for a while and be content just chilling the next minute. I have to agree with the other reviews. You really just want to do your own thing when on this stuff. Meaning: You usually have a pretty good idea after smoking what you will be doing with your time. Can go either way but I definitely feel brief periods where I am more energetic and others when it hits with the couch lock. Overall I would love to always have a regular stock of this, it's pretty good on pain much like original Do-si-dos. Enjoy this strain. Try it if you see it available…You won't be disappointed." – Leafly User

"Everything I'm looking for in a mid-day or evening medication. Relaxing but not lazy feeling. Really starts to ease pain after about 10 minutes. Then the buzz progressed nicely over the course of a couple of hours. Pretty strong effects when vaped, nice taste. Not much to complain about. A+" – Allbud User

"Enjoyed as a joint, Dolato produces a euphoric high on par with the best Indica strains, perfect for a brisk autumn walk or relaxing nightcap. With a pronounced, smooth, and velvety lemon flavor, it is easy to find the characteristics of its parent, Gelato #41, and remains one of the better tasting strains I have had the pleasure to smoke." – Leafly User
If you've already tried the Dolato strain, we would love to hear your thoughts. Share your review below.
Dolato Strain Information & History
The Dolato strain is also referred to as the Do-Si-Lato strain.
It's unclear who the original grower of the Dolato strain is, but we do know that its heritage is a cross of the Do-Si-Dos strain and the Gelato strain.
The characteristics of the appearance of the Dolato strain bud include:
Dense, flat olive green nugs

Deep, purple undertones

Dark amber hairs; and

A coating of white crystal trichomes

#1: What Is the THC Content in Dolato Strain Cannabis?
The THC content in the Dolato strain is very high and ranges from 22-29% depending on different brands and products.
If you're looking for more strains with the same level of THC content, consider these strains:
GMO Cookies

Kush Mints

Motorbreath

Apple Fritter

Wedding Pie 

Cereal Milk

Han Solo Burger

And more
If you're looking for strains with a slightly lower, but still high THC content, check out these strains: 
Gelato

Pink Rozay

Pink Cookies

Rebel Sour

Gary Payton

And more

#2: What Is the CBD Content in Dolato Strain Cannabis?
If you are looking for a strain high in CBD, the Dolato strain may not be for you. There are only trace amounts of CBD found in the Dolato strain.
Instead, consider trying some of these strains that contain high amounts of CBD:
Lifter

Charlotte's Web

Cherry Wine

Sour Space Candy

Pennywise

Royal Highness

Elektra

Ringo's Gift

And more

#3: Is the Dolato Strain Indica or Sativa?
The Dolato strain is an Indica dominant hybrid strain consisting of 70% Indica and 30% Sativa. The heavy presence of Indica is what produces the classic, euphoric high in this strain.

#4: Does Dolato Strain Have Any Hybrids or Crossbreeds?
The Dolato strain so far is responsible for the creation of one strain. 
The Dolato strain crossbred with Jet Fuel Gelato produces the Waffle Cone strain.
Where to Buy Dolato Strain Near You
Ready to try out the Dolato strain? Type your ZIP code below to find dispensaries near you carrying the Dolato strain in stock.
Not finding the Dolato strain in stock? We can help. As self-proclaimed weed connoisseurs, we have spent over ten years testing, reviewing, and curating weed products for our customers. We are confident that we can help you find exactly what you are looking for, or give an even better recommendation.