Grape Soda Weed Strain: Effects, Reviews, & More
If you're a grape soda lover, you are going to love the Grape Soda weed strain.
If you're looking for the scoop on this potent, grape-flavored strain, you've come to the right place.
We'll be diving into everything there is to know about this strain in the following guide.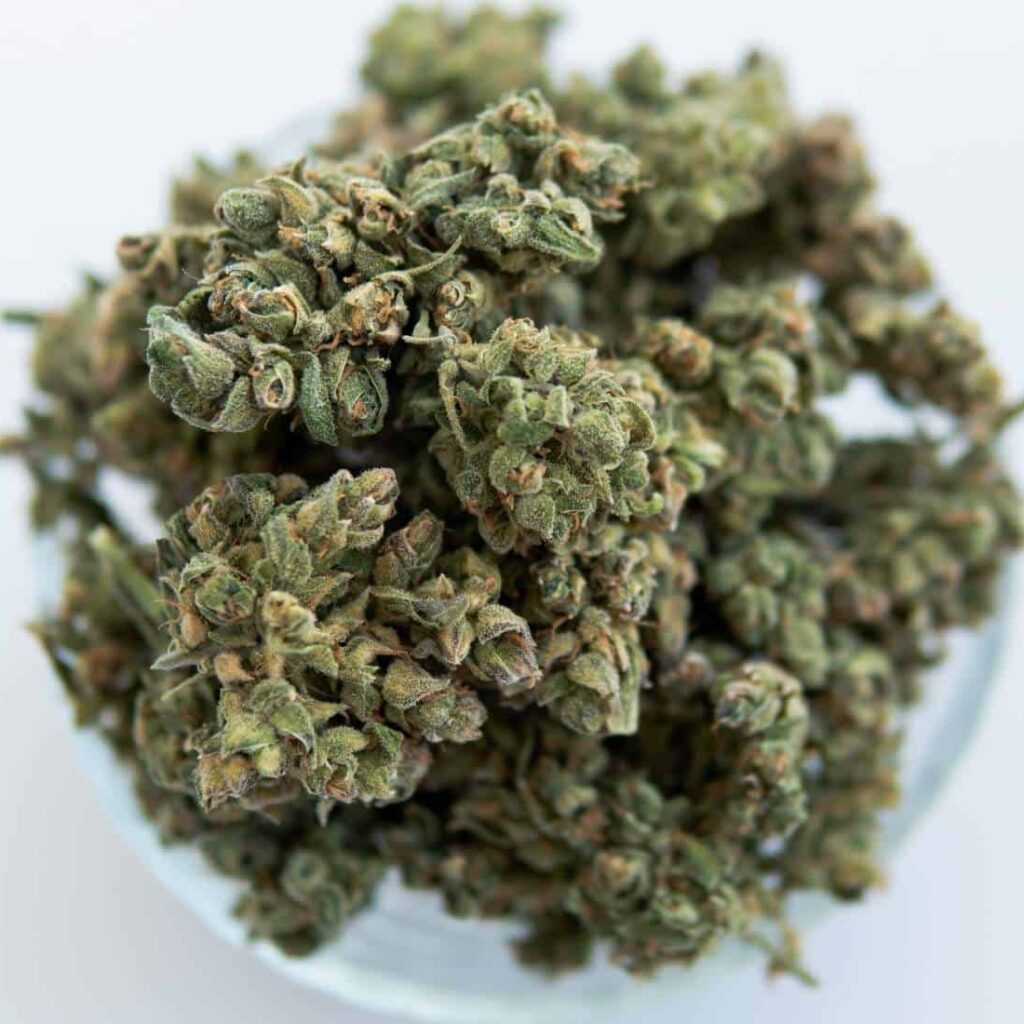 Everything You Need to Know About the Grape Soda Strain
Grape Soda Strain Effects
Known as a potent phenotype of the infamous strain, Tahoe OG Kush, this indica hybrid strain packs an interesting punch. 
Some effects that users generally experience while enjoying this strain include:
Happiness

Calmness

Euphoria; and

Mental clarity
Here's a quick snapshot of this strain's reported effects:
The high produced by the Grape Soda strain starts off with a light, uplifting feeling and an increase in mental clarity. You'll slowly fade into a state of relaxation and euphoria. While your body feels light and relaxed, your boost in mental clarity stays intact.
Due to its effects and high THC content, the Grape Soda strain is a fan favorite for those experiencing: 
Chronic pain

Migraines

Inflammation; and

Depression
Things to Do While Enjoying Grape Soda Strain
Thanks to the interesting mix of relaxation and mental clarity that the high of the Grape Soda strain produces, many users enjoy mind-stimulating activities while enjoying this strain, such as: 
Watching movies

Reading comics

Creating art

Enjoying hobbies 

And more
Note: Haily Mary Jane never condones the use of the Grape Soda strain or any other weed product while driving or operating heavy machinery.
Grape Soda Strain Terpenes
Terpenes are responsible for creating the unique taste and aromas of weed strains like the Grape Soda strain. 
The main terpenes that contribute to the flavors and aromas of the Grape Soda strain are:
Myrcene

Caryophyllene

Limonene
The flavor and aroma of the Grape Soda strain can best be described by the following:
The Grape Soda strain tastes exactly how you would expect it to, given the name. It has a robust, sweet grape flavor with soft accents of lemon and pine you can taste with every toke. The aroma has a pungent, grapey smell with earthy accents and a light spicy exhale.
The Grape Soda weed strain was created by a breeder known as Taste Budz.
It is a direct phenotype of the widely popular Tahoe OG Kush strain.
Grape Soda Strain Reviews
Unsure whether the Grape Soda strain is your cup of tea? Check out these reviews from other weed users: 
"I have to hand it to Taste Budz; they grew some amazing weed with the batch of Grape Soda I bought at Beaver Bowls. The THC percentage was just above 30%, so it was ridiculously strong. Smelled great – sweet, earthy, and grapey. As for the taste, I got an earthy, grapey vibe, but I smoked it out of a spoon pipe so the taste was faint. For my part, I usually get a better flavor out of a joint. After a couple of minutes, the head-high kicked in. It's a very happy high — had I been among friends I'm sure I'd have had uncontrollable giggles. It's also remarkably clear. My mind quieted down to the point that active thinking required a bit of effort. Essentially, it seemed I was in receive-only mode, but WOW, what an experience. Someone else mentioned this strain is particularly good with music, and I'll second that. Listening to music was a completely immersive experience that seemed to hit all my senses. After about 30 minutes, the body high kicked in, and while strong it wasn't overwhelming. What a perfect evening strain! Top shelf stuff." – Leafly User
"Just grabbed some of this smoked a blunt of it. I must say the terpene profile on this is crazy it smells and smokes just like grape soda it was definitely intriguing. As for the high, I had a mellow buzz I normally like my strains a bit stronger but it was definitely perfect for during the day and not losing focus." – Allbud User
"Outstanding body to this beautiful and tasty bud. I'm no lightweight, and Grape Soda was a wonderfully balanced combination of solid upper body stone and elevated mood. Definitely, indica-leaning, this 30% THC version of the strain had me chatty, relaxed, functional, if perhaps somewhat slower than usual, and very, very happy to be doing whatever I was doing, wherever I was doing it. An outstanding strain for treating anxiety, depression, and mild to moderate pain." -Leafly User
Have you tried this strain before? Leave your honest review below!
Grape Soda Strain Appearance
The Grape Soda Strain has a beautiful appearance.
Some key features include:
Fluffy, dark green nugs

Short orange hairs; and

Amber crystal trichomes

#1: What Is the THC Content in the Grape Soda Strain Cannabis?
The average THC content of the Grape Soda strain is 22%, though some versions can be as high as 30% in THC content. 
If you're looking for more strains similar in THC content, check out the following strains:
Sour OG

Super Silver Haze

Oregon Lemons

Acapulco Gold

Mandarin Dreams

#2: What Is the CBD Content in the Grape Soda Strain Cannabis?
The Grape Soda strain only contains small amounts of CBD. 
If you're looking for a weed strain that is high in CBD, check out some of these strains instead: 
Lifter

Hawaiian Haze

Cherry Creme Brulee

Elektra

Special Sauce

#3: Is the Grape Soda Strain Indica or Sativa?
The Grape soda weed strain is an indica-forward hybrid strain consisting of 70% indica and 30% Sativa.

#4: Does Grape Soda Strain Have Any Hybrids or Crossbreeds?
The Grape Soda strain is responsible for creating one phenotype, the Golden Soda strain.
Where to Buy Grape Soda Strain Near You
Are you ready to try out the Grape Soda strain for yourself? Enter your ZIP code below to find dispensaries near you with the Grape Soda strain in stock.
If you're struggling to find the Grape Soda strain near you, contact us at Hail Mary Jane. With over 10 years of experience testing, reviewing, and curating weed products, we can help you find what you are looking for or the next best thing available.