Honey Bun Weed Strain: Effects, Reviews, & More
Mary Poppins once sang, "A spoonful of sugar makes the medicine go down." At Hail Mary Jane, we carry that same sentiment about the honey bun strain.
If you're not convinced to try out this delicious strain yet, you will be by the end of this guide.
Aside from its delicious taste, we will discuss the Honey Bud weed strains:
Effects

Genetics

Reviews

And more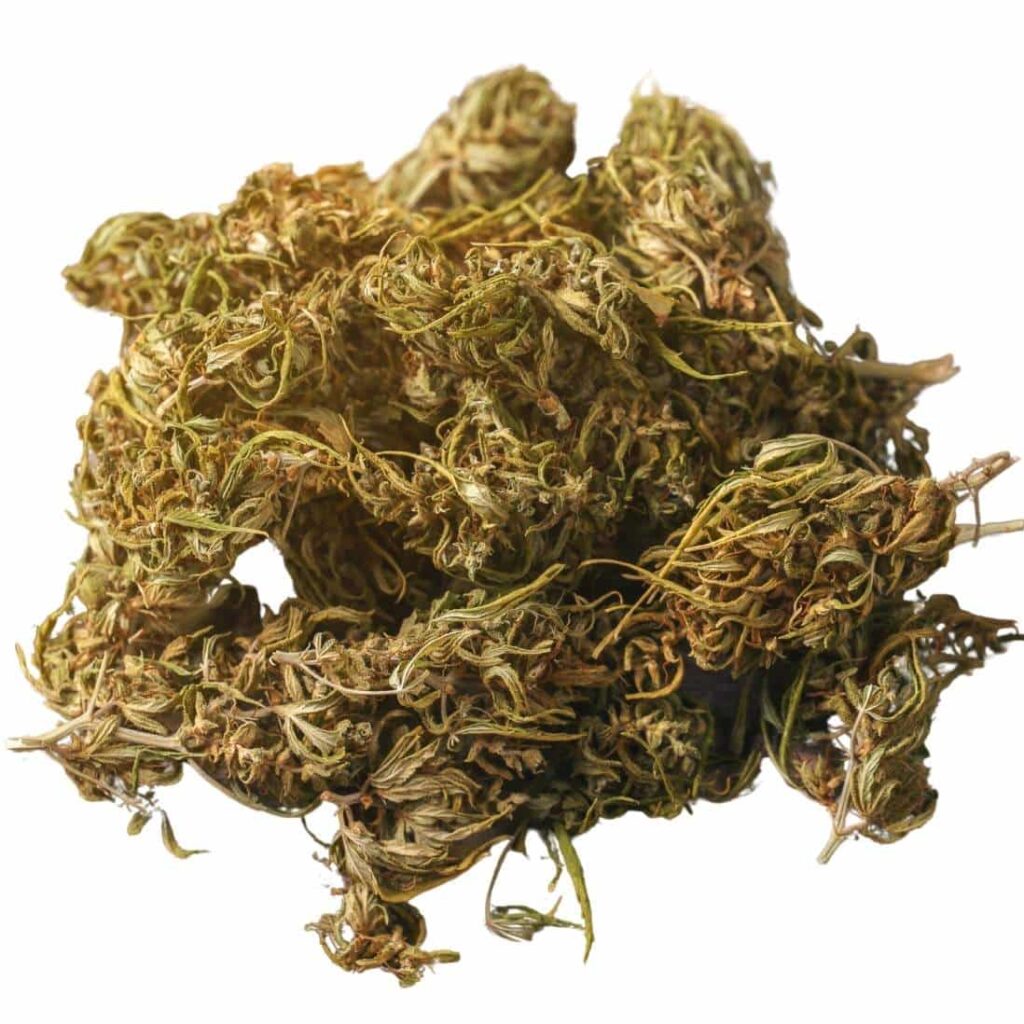 Everything You Need To Know About The Honey Bun Strain
While enjoying the Honey Bun strain, you can expect to experience some of these effects:
Happiness 

Aroused

Euphoria

Giggliness

Tingliness

Calmness; and

Relaxation
Here's a rundown of the type of high this strain produces:
Almost immediately after your first toke, you are hit with an uplifted sense as feelings of happiness and calmness take over. You'll start to feel a tingle in the back of your neck that works its way over your entire body. Thanks to this strain's genetic make-up, you experience a perfect blend of Indica and Sativa effects.
Things to Do While Enjoying Honey Bun Strain
While enjoying the Honey Bun strain, you can do just about anything. Some users take advantage of their uplifted feelings to explore their creativity through creating artwork. Others like to just sit and enjoy the high. Let the high be your guide and do you!
The Honey Bun strain is also popular among those looking for relief from:
Chronic pain

Insomnia

Depression

Anxiety

Cramps/muscle pain

And more
Note: We never condone the use of the Honey Bun strain or any weed product while driving or operating heavy machinery.
Honey Bun Strain Terpenes
The Honey Bun strain has a  sweet flavor that is reminiscent of a good ole' fashioned Little Debbie honey bun. But what creates the signature taste and aroma of this strain? One word: terpenes.
The main terpenes present in the Honey Bun weed strain are:
Limonene

Caryophyllene

Pinene
The combination of these terpenes creates this strain's taste and aroma, which can best be described as: 
A sweet, creamy bread flavor accented with notes of lavender and nutty undertones and a lightly spiced exhale

An aroma similar to its taste with an element of gassiness and skunky overtone
Also known as the "Cookies Honey Bun" strain, the Honey Bun strain was created by crossing the following strains:
Still on the fence about trying out the Honey Bun Strain for yourself? These reviews from fellow weed users may be able to sway you: 
"This strain puts me on cloud 9! it melts the stress away like butter and leaves me wanting to take a timeout in nature. smoke more than an average bowl and you'll likely be taking a power nap. tastes great! smells great! buds are just gorgeous!" – Leafly User
"For being a 50/50 hybrid this strain hits like a truck. Immediately after the first hit, my eyes get heavy while my mind soars to new heights. This strain is very psychedelic for me, giving me wonderful visuals. My body on the other hand falls into a narcotic body high. The weed itself is absolutely amazing. The dense bright green bugs are beautiful to look at, completely frosted in trichomes. It smells kinda skunky and it's really loud. The taste is sort of creamy and the smoke is really smooth, so smooth in fact I've barely coughed at all. It also breaks down very easily with your fingers and doesn't leave much residue behind (in fact I haven't ground up any yet.)" – Allbud user
"So bomb! Gives you the munchies though. I can't really watch a serious movie or show on this strain.. only a cartoon, Disney movie, or funny/reality show. It's great for day-time > night-time cus it doesn't make you sleepy.. but it does make you tired at the end of the day/you're high. Makes me feel happy, giggly, relaxed. It's a great stress reliever & helps with depression & appetite. I could definitely work out on this strain, go for a walk, do nature things, etc. It gives you energy in the beginning & also makes your head feel mellow." – Leafly User
Have you tried the Honey Bun weed strain? Leave your personal review below.
Honey Bun Strain Appearance
The Honey Bun strain has a unique appearance, boasting features like:
Fat, heart-shaped nugs

Thin orange hairs; and

Tiny, frosty white crystal trichomes

#1: What Is the THC Content in Honey Bun Strain Cannabis?
The Honey Bun strain has an above-average THC content, coming in at 23% in THC content.
If you're interested in strains with a similar THC content, you may be interested in more strains like:
Melanotta

East Coast Dawg

Dosi Punch

Watermelon Sangria

Gorilla Warfare

Triple scoop

Bacio Gelato

And more

#2: What Is the CBD Content in Honey Bun Strain Cannabis?
The Honey Bun weed strain only contains trace amounts of THC. 
If you are looking for a weed strain that has a high CBD content, consider checking out some of the following strains instead:
Ringo's Gift

Electra

Cherry Wine

Charlotte's Web

Northern Lights

Critical Mass

Creme De La Creme

And more

#3: Is the Honey Bun Strain Indica or Sativa?
With the Honey Bun strain, you can experience the best of both worlds with Indica and Sativa effects. The Honey Bun strain is a rare 50% Indica/50% Sativa hybrid strain. 

#4: Does Honey Bun Strain Have Any Hybrids or Crossbreeds?
The Honey Bun strain has not been used to create any hybrids or crossbreeds. 
The strain is not and has never been available as feminized seeds.
Where to Buy Honey Bun Strain Near You
To find dispensaries near you carrying the Honey Bun strain, enter your ZIP code below.
Not having any luck in finding the Honey Bun strain near you? Feel free to contact us. We have spent more than 10 years trying, reviewing, and curating the best weed products on the market. We can help you find the Honey Bun strain or the next best thing available.