Jokerz Weed Strain: Effects, Reviews, & More
You're looking for something a little different in your next cannabis strain, but you can't quite put your finger on it. Every day we have customers asking us what's good, what's new, and what's going to give them that perfect high they've been craving.
We've found it.
New to the scene — and quickly gaining popularity — is the delicious Jokerz strain, sure to satisfy the needs of even the most discerning cannabis lovers.
From the tantalizing effects to the genetics and origin, follow along as we cover everything you need to know about Jokerz strain.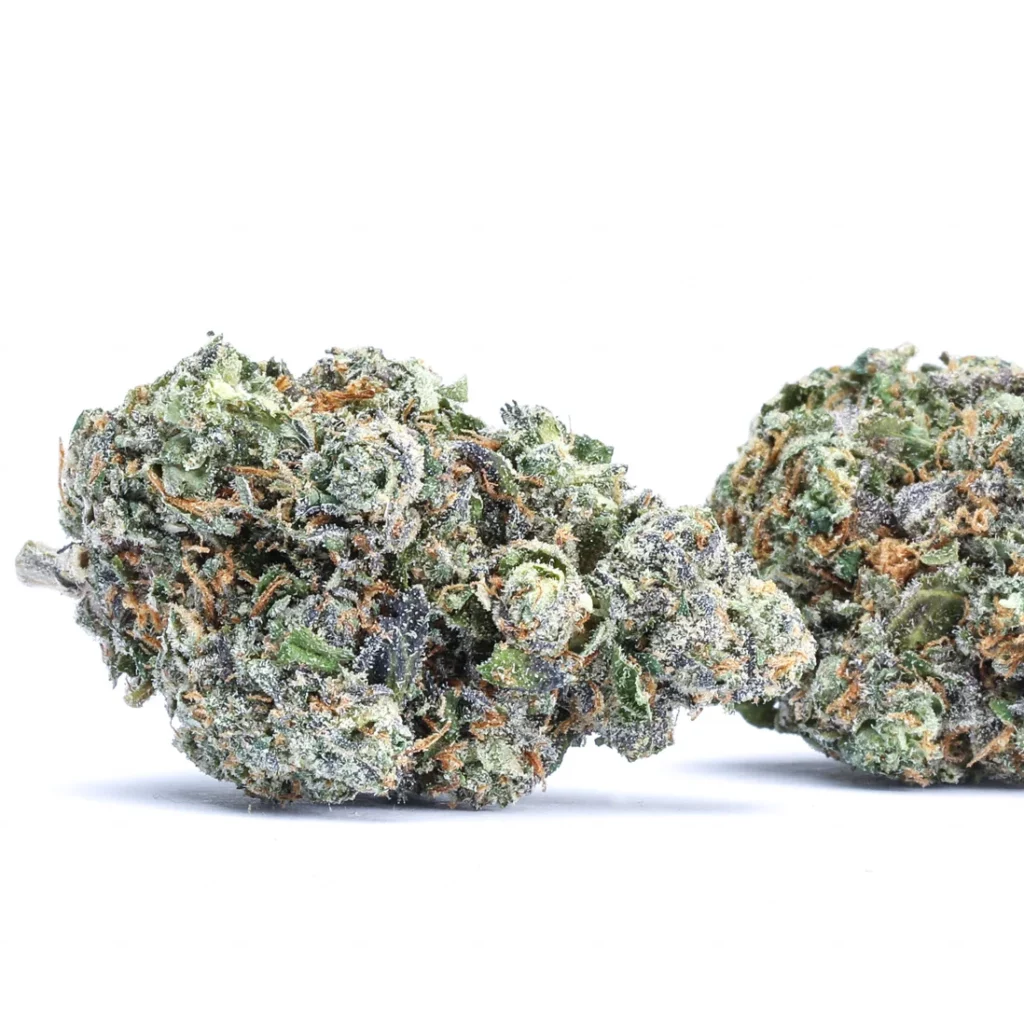 Everything You Need To Know About The Jokerz Strain
Some of the reported effects of Jokerz include:
Euphoric

Creative

Aroused

Tingly

Happy

Relaxed

Hungry

Sleepy
(And possibly in this order!)
Here's how we like to describe Jokerz strain effects:
You're going to feel the buzz hit you straight away, starting with a deep tingle in the back of your neck and head that will slowly make its way to your extremities. The initial euphoria will dissipate into a heavy state of relaxation — seriously, your couch will be calling for you.
Beginners want to take it slow, while avid smokers will want to wait until afternoon or evening before delving into this delectable strain.
As a medical marijuana, Jokerz strain may help relieve symptoms associated with:
Anxiety

Stress

ADD/ADHD

Depression

Insomnia

Chronic pain
Things to Do While Enjoying Jokerz Strain
Listen, we'll never tell you what you can or can't do, but hear us out… You're not going to be tackling any to-do lists.
This is a movie, music, chill, chat, nap, and munch kind of a weed, so make sure you're not on a deadline for work — it ain't happening.
When under the influence of marijuana, including the Jokerz strain, we ask that you refrain from getting behind the wheel of any motorized vehicle or heavy equipment. 
Terpenes give us flavor, they give us aroma, and they can drive the type of experience you'll get from any given strain.
The dominant terpenes in Jokerz are: 
Limonene – strong citrus and bitter taste

Beta-Caryophyllene – rich spicy odor, pepper

Linalool – lavender, spicy
These terpenes give Jokerz the flavor and aroma that it's becoming known for. With hints of orange and cinnamon, Jokerz has an earthy undertone and a distinct diesel flavor on the exhale.
Some other terpenes (only present in small amounts) in Jokerz strain, are:
Beta-Pinene – pine, green, woody

Myrcene – peppery, spicy, balsam

Alpha-Humulene – spicy, hoppy
Jokerz is a cross between White Runtz and Jet Fuel Gelato and was first created by Compound Genetics. 
White Runtz is a potent hybrid known for its tingly and relaxing effects. 

Jet Fuel Gelato is a hard-hitting hybrid famous among creative types for its cerebral, creative euphoria.
Here are opinions that were written by various internet users about the Jokerz strain:
Evening strain. Relaxing. Brow feels heavy as if I could fall asleep but too focused and alert to do so. Great for those who want to unwind after a long day, but still be able to get some stuff done before heading to the couch.

– Leafly user

I can blaze Jokerz any time of day. Good for morning, noon, or night. I just love the flavor. I can't get enough, it's one of those buds you always want to have around. It's like instant satisfaction after first inhaling because of the flavor.

– The Highest Critic

Jokerz is a great Indica-dominant hybrid. With mild psychedelic effects from the synergy presented in the body and head highs. It will go unnoticed by those looking to get blasted but if you are keener on your strains then this is great to change up the mindscape and elevate the times. Easy to get caught up in life off this, make sure all your ducks are in a row or you will be discombobulated off this!

– Leafly user
If you've tried Jokerz strain, please leave a review below.
What you'll first notice about the bud is: 
Purplish, tree-shaped nugs with bright green undertones

Thin amber pistils; and

A frosty, bright, silvery outer layer of trichomes

#1: What Is the THC Content in Jokerz Strain Cannabis?
The THC content in Jokerz strain weed averages from a very high 24-27% (though, this can vary). If you're looking for a strain with less THC, try one of these:
In The Pines

Haze Berry Automatic

Red Pop

Remedy

Blue Dynamite; or

Any strains listed in the question below
Or if you're looking for other strains that are high in THC content, you can also try these:
Little Devil

The Toad

Jack's Girl

Strawberry Banana

City Of God

WiFi OG

Brandywine

And more

#2: What Is the CBD Content in Jokerz Strain Cannabis?
Jokerz strain weed contains only trace amounts of CBD. 
Are you looking for a weed strain high in CBD? Try one of these strains:
Charlotte's Web

Suzy Q

Lifter

Critical Mass

Cherry Wine

Sweet and Sour Widow

Sour Tsunami

Ringo's Gift; or

Harle-Tsu

#3: Is the Jokerz Strain Indica or Sativa?
Jokerz strain is an Indica-dominant hybrid. Users enjoy a mix of the relaxing and calming effects of Indica and the creative, euphoric effects of Sativa.

#4: Does Jokerz Strain Have Any Hybrids or Crossbreeds?
Jokerz strain crossbreeds are as follows:
Where to Buy Jokerz Strain Near You
Enter your zip code below to find dispensaries that offer the Jokerz strain near you.
If you can't find the Jokerz strain near you, let us know. We've been trying, curating, and reviewing cannabis products for more than a decade and we love to help our customers find the exact cannabis products they're looking for.