Key Lime Pie Weed Strain: Effects, Reviews, & More
You've heard about the intensity of the Key Lime Pie weed strain and want to learn more about its effects before pulling the trigger.
We can help.
We're here to give you the inside scoop on everything there is to know about the Key Lime Pie strain, including its:
Taste and aromas

Effects

History

Reviews

And more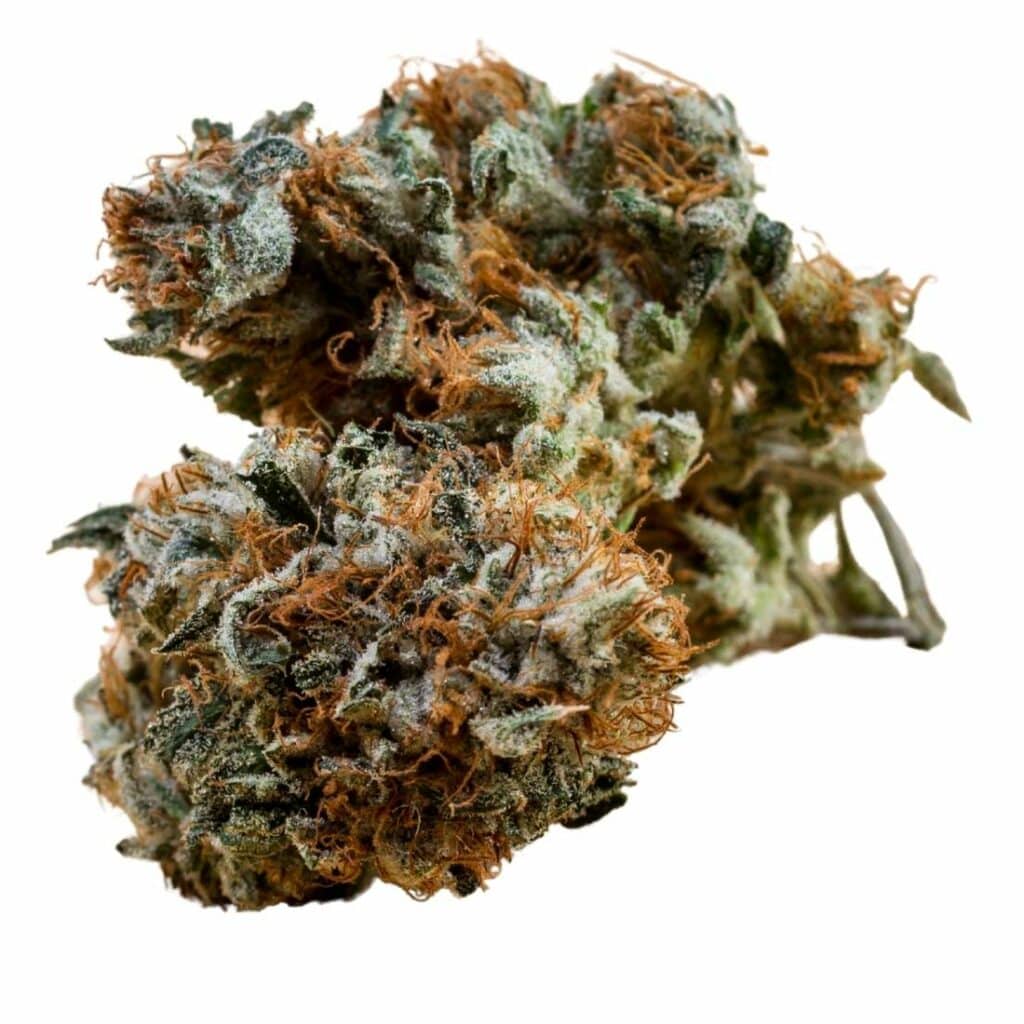 Everything You Need To Know About The Key Lime Pie Strain
Key Lime Pie Strain Effects
As far as effects go, you can have your cake and eat it too with the Key Lime Pie strain. While it predominantly produces Indica effects, Key Lime Pie produces effects influenced by Sativa as well. 
Here's a quick summary of what you can expect effect-wise from this strain:
The high from this strain is truly mind-bending. The initial effects of the Key Lime Pie strain are hard and heavy, leaving you feeling intensely stoned. This intensity slowly mellows out into a lucid high. While you'll still be feeling the couch-locked and slightly drowsy effects of the Indica, you'll also have an insane burst of creativity and mental focus.
Due to these effects, the Key Lime Pie strain is typically in the rotation for users that suffer from:
PTSD

Manic depression

Insomnia; and

Stress disorders
Things to Do While Enjoying Key Lime Pie Strain
Recommended activities can vary based on user experience. Because of its sweet flavor and moderate levels of THC, this strain can be deceptive to beginner cannabis users. If you're new to cannabis, remember to take it slow.
Due to the Indica effects of this strain, it's best to choose activities that involve sitting down vs. strenuous activities. Chances are, you won't want to be moving around a lot after enjoying this strain.
Some people prefer to chill on the couch and engage in relaxing activities like watching movies or reading. Creative types might gravitate towards activities like playing video games or creating art. The Key Lime Pie strain can also be a great social experience to share with friends.
Note: We do not condone driving or operating heavy machinery under the influence of the Key Lime Pie strain or any marijuana product.
Key Lime Pie Strain Terpenes
The main terpenes in the Key Lime Pie strain are what create its signature taste and aroma. 
The most abundant terpenes in the Key Lime Pie strain are:
The concentration and combination of these terpenes, along with other terpenes that are present in small amounts, create flavors and aromas that are out of this world. The taste and smell of this strain can best be described as:
A minty, candy-like taste with a smoky, lime undertone. Interestingly, this strain produces a chocolate cream scent.
The Key Lime Pie weed strain was created by crossing two strains:
OG Kush

Durban Poison
The Key Lime Pie strain also has two reported points of origin, which are both located in California:
Key Lime Pie Strain Reviews
Interested in hearing some reviews from fellow weed users? Check out these Key Lime Pie Strain Leafly and Allbud reviews:
"

I've found weed nirvana. It took me less than five minutes to be completely blazed from two hits from my pipe. Immediately, I felt as if I could do no wrong, the world was mine for the taking. The immediate head buzz slowly worked its way down to the rest of my body. A walk in nature was enhanced by the trance I was in. When I thought I needed a third hit about an hour later, it was almost too much, no need to go overboard with this powerful strain. The third hit gave me couch-lock like nobody's business, but it only lasted about an hour, then I was ready to take on the day. I got the munchies something fierce, so this strain will help stimulate your appetite. I think I'll be enjoying Key Lime Pie for a while, nothing else really compares right now. Smells like mint and lime, when smoked, all I tasted was chocolate. I need to try it from the Pax, but not right now, I'm too high." – Leafly User

"My favourite strain! So hard to find, but when you do, it is well worth it. Not only does a real KLP strain smell like key lime pie, but it tastes just like you took a bite of one too! :D KLP boosts creativity, mood, and certainly appetite. As well as helping with all the benefits mentioned above by the site such as migraines (I used to have multiple over the course of a few months and doctors can't even do anything to help so this is perfect, for me at least aha) And finally the looks… Wow, Just the trichomes alone! Seriously, if you ever pick this strain up, give it a smell after you grind up a nug (if it's a true KLP you'll know it!) ;)" – Allbud User

"I have been using weed daily for 50 years. It tastes and smells like good weed, and gets me where I want to be!" – Allbud User
Have you tried the Key Lime Pie strain? Share your thoughts in a review below.
Key Lime Pie Strain Information & History
The Key Lime Pie strain is also sometimes referred to as "Key Lime Cookies," and "Key Lime GSC," thanks to its Girl Scout Cookies strain heritage.
And the Key Lime Pie strain is known for looking as good as it tastes!
Some key characteristics of this bud include:
A dense green, furry body

Traces of deep purple, thanks to the plant's affinity to colder temperatures; and

A resinous base
Key Lime Pie Weed Strain FAQs

#1: What Is the THC Content in Key Lime Pie Strain Cannabis?
The Key Lime Pie strain has moderate levels of THC, ranging from 19-22%.
If you're looking for more strains with the same level of THC content, consider checking out the following strains as well:
Sherbet

Dutch Hawaiian

Purple Sunset

Bubba Kush

Lemon Skunk

And more

#2: What Is the CBD Content in Key Lime Pie Strain Cannabis?
The Key Lime pie strain only contains trace amounts of CBD. 
If you are looking for weed strains with a high level of CBD, consider trying some of the strains below: 
Ringo's Gift

ACDC

Harle-Tsu

Charlotte's Web

Elektra

Cherry Wine

And more

#3: Is the Key Lime Pie Strain Indica or Sativa?
The Key Lime Pie weed strain is a hybrid strain consisting of 75% Indica and 25% Sativa. This strain produces Indica-forward effects such as an intense high and relaxing effect. As you come off of the high, Sativa effects, like creativity and cerebral focus, are introduced.

#4: Does Key Lime Pie Strain Have Any Hybrids or Crossbreeds?
The Key Lime Pie strain produces the following crossbreeds:
Malibu Pie

Jawa Pie
Where to Buy Key Lime Pie Strain Near You
Are you ready to experience the Key Lime Pie strain for yourself? Enter your ZIP code below to find dispensaries near you carrying the Key Lime Pie strain. 
Having trouble finding this strain near you? Feel free to reach out to us. As weed connoisseurs, we have spent well over a decade curating and reviewing weed products for our customers. We are confident that we can help you find what you are looking for or the next best thing available.