Orange Cookies Weed Strain: Effects, Reviews, & More
Everyone loves a delicious girl scout cookie, even in weed form. And when mixed with orange juice flavor, the Indica-dominant hybrid Orange Cookies strain is created.
Before trying the sweet and juicy tangerine weed strain, you want to learn more about its effects, terpenes, and genetics.
We're here to help!
Here we cover everything from the flavor and effects to the genetics and the history of Orange Cookies weed strain so you have all of the knowledge you could want before giving it a try.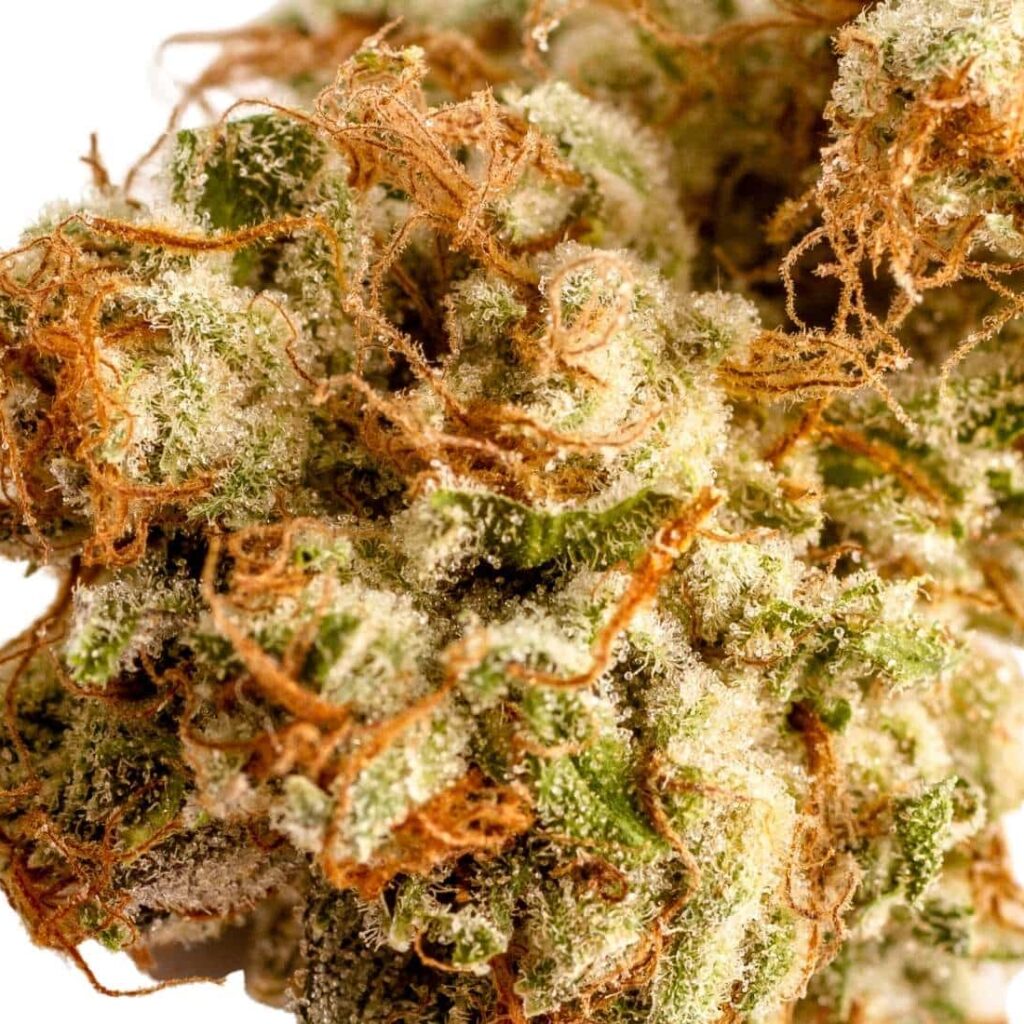 Everything You Need To Know About The Orange Cookies Strain
Orange Cookies Strain Effects
Past users of the Orange Cookies strain have reported similar effects, including:
Happy

Euphoric

Relaxed

Calm

Sleepy
When consuming Orange Cookies, you might experience a cerebral head buzz that lasts for hours. Not only does Orange Cookies help to boost your mood, but it simultaneously relaxes your body.
The moderate THC level of Orange Cookies makes it a great weed choice for consumers of any experience, including some medical patients.
Things to Do While Enjoying Orange Cookies Strain
The long-lasting buzz will have you feeling relaxed for a long time, so it might be best to plan some calm and quiet activities while you partake in the Orange Cookies strain, like:
Reading

Crafting

Visiting the spa

Watching television or a movie; or

Going for a walk
Because the overall effects of Orange Cookies are calming, it may be smart to avoid strenuous activities until the buzz has worn off. But Orange Cookies might leave you feeling differently, so you be the judge of what activities you might enjoy.
However, when under the influence of marijuana and the Orange Cookies strain, it's not recommended that you drive and operate heavy machinery.
Orange Cookies Strain Terpenes
The terpene levels in Orange Cookies strain are all extremely low — less than 1%. 
Terpenes have unique scents and flavors, creating the overall experience of each individual weed strain.
The dominant terpenes in Orange Cookies are:
Terpinolene (0.2%)

Beta-Caryophyllene (0.1%)

Beta Myrcene (0/1%)

Linalool (<0.01%)
When combined, these terpenes give Orange Cookies the sweet and citrus tangerine flavor it is well known for.
Can't find Orange Cookies strain but want something with similar terpene ratios and effects? Try other strains like:
Super Silver Haze

Pineapple Jack; or

Chernobyl
Orange Cookies is a cross between two flavorful strains, Girl Scout Cookies (GSC) and Orange Juice.
Girl Scout Cookies is an Indica-dominant hybrid strain that gives Orange Cookies its full-body buzz and euphoric effects. GSC is popular on its own but has also spawned many other popular weed strains.

Orange Juice strain, also known as OJ Kush, aids in the cerebral high of Orange Cookies and helps to leave the euphoric effects that boost your mood while simultaneously calming your body.
Orange Cookies Strain Reviews
There are many five-star Orange Cookies strain reviews reported via Allbud: 
Beautiful herb with [lots of] lovely colors… Nice night cap smoke. No Munchies or annoying suede effects…

Top 10 on my list. Every day all day… Takes care of everything I have issues with…

The strain takes a few minutes to kick in, but once it does it's a perfect 50/50 hybrid feeling. Very relaxing but not tired, good euphoria/happiness. Very nice sweet orange smell and taste…
If you've tried Orange Cookies strain, please consider leaving a review below:
Orange Cookies Strain Information & History
Orange Cookies weed strain is a unique strain because it was bred almost exclusively for its flavor and aroma. 
Of course, the higher THC level is appreciated amongst the more experienced cannabis users.
The Indica-dominant hybrid (60%/40%) was created by breeders at Obsoul33t Genetics when they crossed Girl Scout Cookies and Orange Juice to create a tangy citrus smell that tastes like a sweet orange cookie dessert.
The THC level ranges from 18-24% in some batches, so be sure to check your batch before indulging.
Orange Cookies strain flower time cycle takes around 8-10 weeks, but the completely ripened plant should look like:
Compact and lumpy buds

Bright orange pistils

Darker amber colors; and

Light green foliage

#1: What Is the THC Content in Orange Cookies Strain Cannabis?
Lab results have tested varying THC levels in Orange Cookies weed strain, but typically THC content of Orange Cookies averages 18-24%. It is known to be a great strain option for consumers of any experience level.
If you're hoping to try a strain with a higher THC content than Orange Cookies, consider trying:
WiFi OG

GG4

Chemdog

The Toad

Strawberry Banana

And more
You can find out more about other strains here.

#2: What Is the CBD Content in Orange Cookies Strain Cannabis?
There are very minimal amounts of CBD found in Orange Cookies cannabis — about 0.02%.
If you're hoping to try a cannabis strain with higher THC content than Orange Cookies, consider trying:
Charlotte's Web

ACDC

Lifter

Sour Tsunami

Sour Space Candy

And

others

#3: Is the Orange Cookies Strain Indica or Sativa?
Orange Cookies strain is an almost perfect Indica-Sativa hybrid consisting of 60% Indica and 40% Sativa. 
Because of this balance, users are left with calming and relaxed anxiety-reducing effects.

#4: Does Orange Cookies Strain Have Any Hybrids or Crossbreeds?
We already know that Orange Cookies is a hybrid of two popular strains, Girl Scout Cookies (GSC) and Orange Juice (Orange Kush).
However, Orange Cookies has a handful of crossbreeds, too:
Orange Freeze – Orange Cookies x Sour Apple IBL

Black Moon – Beach Wedding x Orange Cookies

Peach Flakes – Papaya Cake x Orange Cookies

Barney Rubble – Orange Cookies x Fruity Pebbles OG

Hips – Bubblegum (probably) x Orange Cookies

Orange Daiquiri – Orange Cookies x Grape Pie

Orange Sundae – Orange Cookies x Sundae Driver

Orange Sunset – Sunset Sherbert x Orange Cookies

Orange Cookie MAC – Orange Cookies x M.A.C.

Orange XL – Orange Cookies (probably) x Orangeade
Where to Buy Orange Cookies Strain Near You
Are you interested in trying the sweet and tangy Orange Cookies weed strain? Enter your zip code below to find dispensaries that carry Orange Cookies near you.
If you're having trouble locating Orange Cookies close by, don't worry. 
Our professionals at Hail Mary Jane have spent years trying, curating, and reviewing various cannabis products for customers just like you, and we can help you find exactly what you're looking for. Contact us today for help!