Orange Creamsicle Weed Strain: Effects, Reviews, & More
You've heard about the amazing taste, and now you want to know more about the effects, terpenes, and genetics of the Orange Creamsicle strain.
You're in the right place! 
This Sativa-dominant hybrid is a magical cross of two popular strains and is sure to be a favorite once you try it.
We'll cover everything you ever wanted to know about Orange Creamsicle and tell you exactly where you need to go to buy some and try it for yourself.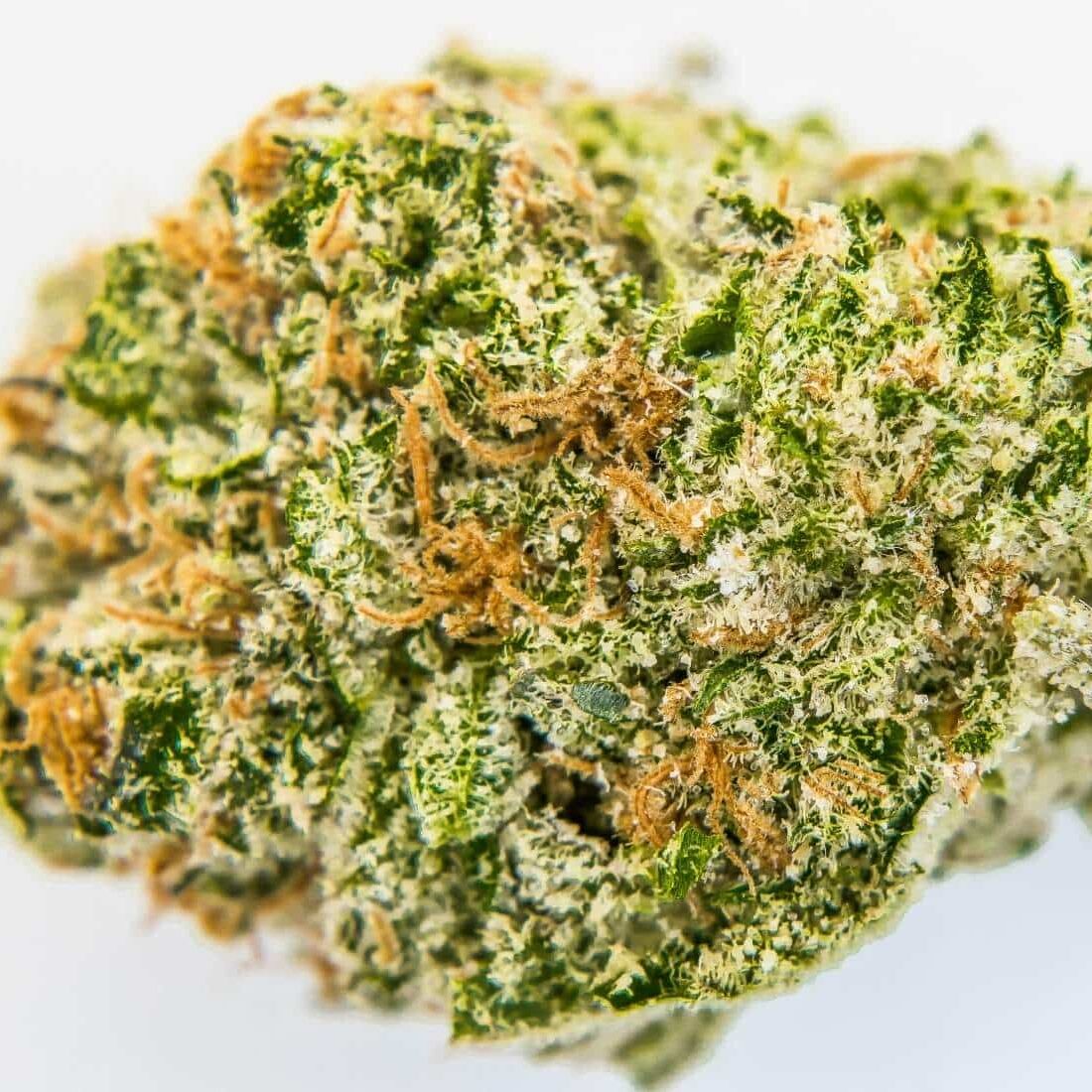 Everything You Need To Know About The Orange Creamsicle Strain
Orange Creamsicle Strain Effects
Some of the reported effects of Orange Creamsicle include:
Happy

Relaxed

Uplifted

Calm

Giggly

Blissful
It also has anti-anxiety and anti-nausea properties.
Here's how we like to describe Orange Creamsicle strain effects:
The Orange Creamsicle high starts out gradually, boosting your mood and energy before settling into total relaxation. Besides being great for treating anxiety and nausea, it's is also good for:
Mood swings

Depression

Chronic fatigue; and

Pain
Orange Creamsicle has a medium-high THC level and is a great medical marijuana strain.
Things to Do While Enjoying Orange Creamsicle Strain
The Orange Creamsicle strain creates a balanced high that won't leave you zonked out on the couch all day or night. In fact, it can:
Generate more energy

Make your mind receptive; and

Keep you motivated for a while
Since this strain energizes you without making you hyper, it's great for evening parties or after-work activities. Just be sure to plan your night so that you can enjoy the settling calm that comes after the energetic phase.
When under the influence of marijuana, including the Orange Creamsicle strain, it's not recommended that you drive or operate heavy machinery.
Orange Creamsicle Strain Terpenes
Terpenes are what give the richness of flavor and determine the experience you have. Next to the strain, terpenes are the biggest factor in the type of high you can expect from cannabis.
The dominant terpenes in Orange Creamsicle are: 
Myrcene — spicy, earthy, and musky

Limonene — strong citrus and bitter taste

Caryophyllene — rich spicy odor, peppery
These terpenes give Orange Creamsicle the flavor and aroma that it's famous for. A hybrid of two of the sweetest strains, it has a strong citrus vanilla taste and smell and a creamy finish that stays on the tongue.
Some other terpenes (only present in small amounts) in Orange Creamsicle strain, are:
Alpha-Pinene — zesty, crisp, piney 

Beta-Pinene — piney, green, woody

Alpha-Humulene — earthy, woody, spicy, herbal
Orange Creamsicle Genetics
Orange Creamsicle is a cross between Orange Crush and Juicy Fruit and was created by MGT Seeders.
Orange Crush is a hybrid strain with sweet and tangy flavors and uplifting, cerebral effects. 

Juicy Fruit is a light but strong smoke with fruity, tropical flavors and a long-lasting high that is known to spark creativity.
Orange Creamsicle Strain Reviews
Here are opinions that were written by Reddit users about the Orange Creamsicle strain:
I've had this strain before and it definitely tasted just like the name. A little earthy also. I was fried!! –

Reddit

Orange Creamsicle has obliterated anxiety for me several times this week and I just picked up more. –

Reddit

I was able to get some last year at the local dispensary and what a tasty treat it is and a great high. –

Reddit
If you've tried Orange Creamsicle strain, please leave a review below!
Orange Creamsicle Strain Information & History
Orange Creamsicle strain was first made by MGT Seeders. These growers supply California dispensaries with many limited-edition strains.
It was created by combining two of the sweetest flavors around, Sativa-dominant Juicy Fruit and Indica strain Orange Crush. Orange Creamsicle is Sativa-dominant (60/40). 
Its THC levels are usually between 15-17%, although some tests have found it to go as high as 23%.
Orange Creamsicle stands out with: 

#1: What Is the THC Content in Orange Creamsicle Strain Cannabis?
The THC content in Orange Creamsicle strain weed usually comes in at a medium-high 15-17%. If you're looking for a strain with less THC, try one of these:
Chardonnay

Argyle

Harlequin

Sour Tsunami

Dancehall

Cannatonic
Or if you're looking for other strains that are high in THC content, you can also try these:
Modified Bananas

Kush Mints

GMO Cookies

OGKB

Motorbreath

Apple Fritter

GG4

And

more

#2: What Is the CBD Content in Orange Creamsicle Strain Cannabis?
Orange Creamsicle strain weed contains only trace amounts of CBD. 
Are you looking for a weed strain high in CBD? Try one of these:
Charlotte's Web

ACDC

Lifter

Ringo's Gift

Cherry Wine

Elektra

Sour Tsunami

Sour Space Candy

Harle-Tsu

#3: Is the Orange Creamsicle Strain Indica or Sativa?
Orange Creamsicle strain is a hybrid consisting of 60% Sativa and 40% Indica. The balanced strain gives users a mix of the creative, anxiety-reducing effects of Sativa and the relaxing and calming effects of Indica.

#4: Does Orange Creamsicle Strain Have Any Hybrids or Crossbreeds?
Some of the Orange Creamsicle strain crossbreeds are:
Bodega — Orange Creamsicle x Biker Rush

Orange Godfather — Orange Creamsicle x Godfather

Orange Nectar — Orange Creamsicle x Black Hindu Kush

Ting — Purple Tangie x Orange Creamsicle #5
Where to Buy Orange Creamsicle Strain Near You
Enter your zip code below to find dispensaries that offer the Orange Creamsicle strain near you.
If you can't find the Orange Creamsicle strain, contact us. For more than a decade we have tried, curated, and reviewed cannabis products for our customers and we'd love to help you find exactly what you're looking for.