Oreoz Weed Strain: Effects, Reviews, & More
If you're looking for a munchies-inspired strain, look no further than the Oreoz strain. This one-of-a-kind treat is one strain you don't want to miss out on.
As self-professed weed connoisseurs, we at Hail Mary Jane are subject matter experts when it comes to the Oreoz strain.
In this guide, we will discuss everything you need to know about the Oreoz weed strain and more.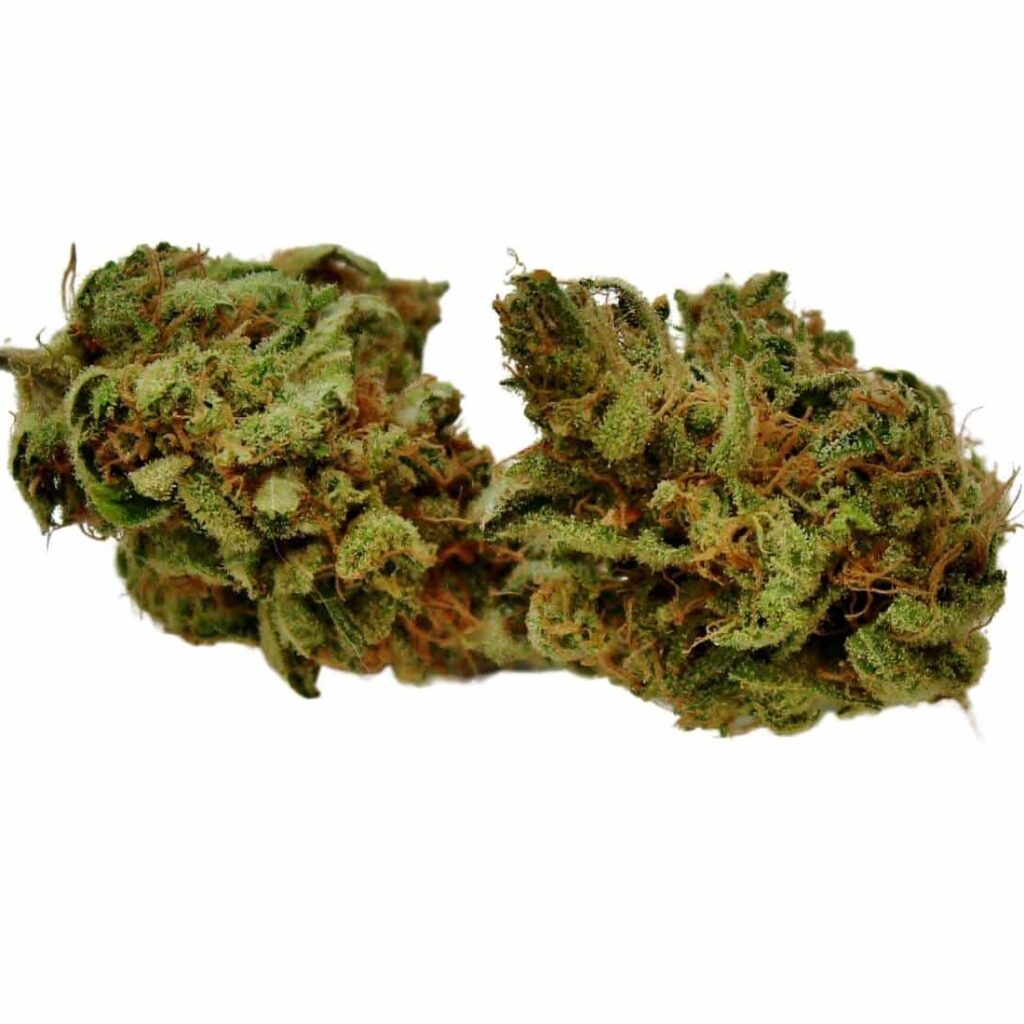 Everything You Need To Know About The Oreoz Strain
Those that have enjoyed the Oreoz strain typically report the following effects:
Happiness

Euphoria

Mental focus

Creative energy

Relaxation; and

A serious case of the munchies
Here's a quick summary of the progression of effects you may experience with this strain:
The Oreoz strain hits hard, causing you to feel its effects after one exhale. At first, you'll experience a rush of mental clarity and creative energy as you feel your mind expand. As you relax into a euphoric state, you'll feel an uplifting sensation that helps calm any racing thoughts or negative emotions. As you experience a light body high, you'll develop a serious case of the munchies? Who wouldn't feel like snacking while enjoying this delicious Oreo-flavored strain?
Due to the Oreoz strain's high THC content and full-bodied effects, many users struggling with conditions like … 
Chronic pain

Appetite issues

Depression

Stress

Insomnia

And more
… prefer this strain.
Things to Do While Enjoying Oreoz Strain
At Hail Mary Jane, we are huge proponents of letting your high guide you. Some users prefer to connect with their artistic side by drawing or creating crafts before submitting to Indica effects. Others prefer to pop on some Netflix or just sit back and relax while munching on some snacks. Do whatever you feel drawn to!
Note: Hail Mary Jane never condones driving or operating heavy machinery under the influence of any weed products.
The terpenes in the Oreoz strain are responsible for creating this strain's iconic flavor and aroma. 
The most abundant terpenes in the Oreoz weed strain include: 
Caryophyllene

Limonene

Myrcene
The taste and smell of the Oreoz strain can best be described as the following:
Taste: A sweet, Oreo-flavored taste with notices of spicy chocolate and nuttiness
Smell: A sweet aroma with hints of chocolate notes and pungent diesel
Some users liken the taste of this strain to an Oreo pudding dirt cup.
The Oreoz weed strain was created by crossbreeding the following strains: 
Cookies and Cream

Secret Weapon
Interested in hearing experiences with this strain from other fellow midnight tokers? Check out these Oreoz strain reviews from Leafly and Allbud users:
"Bruh! Rolled up .4 in a cigarillo, got thru a quarter of it before I put it out and I'm on the frickin Moon! This is some legit fire. I've been smoking for almost 30 years now and I have an extremely high tolerance so I seek out hard hitters and this one is definitely top of my list! It also took my mood from bleak and shitty to a pleasant meadow of tranquility. I brood like Batman so that's saying something. Top five buds imo" – Leafly User

"My Oreos (AKA: Oreoz & Oreo Cookies) was by Fields Family Farmz & contained 36% THC! They are not kidding when high THC levels are talked about with this Indica Dominant (70%) Hybrid. Sweet & nutty was the taste 👅 & smell 👃. Lots of happy 😊 relaxation were the effects. 🚬 Enjoy The Pleasure Of The Smoke 🚬" – Allbud User
"Loved the high from Oreoz probably change this to my new daily smoke but the high is really good even for us with heavy tolerances, really good for before bed and to have a laugh with the homies." – Leafly User
If you've tried the Oreoz weed strain, leave your honest review below.
The Oreoz strain is known for its striking appearance, boasting features like: 
Bright, neon green nugs

Deep amber hairs; and

A heavy coating of crystal trichomes dripping with a sweet, sticky resin

#1: What Is the THC Content in Oreoz Strain Cannabis?
The average THC content in the Oreoz strain ranges from 22% to 33%. In other words, this strain will get you really, really high.
If you are interested in more strains with the same type of potency, be sure to check out the following: 
Gorilla Glue

Chemdog

Girl Scout Cookies

Strawberry Banana

And more

#2: What Is the CBD Content in Oreoz Strain Cannabis?
There are only trace amounts of CBD found in the Oreoz Weed Strain. 
If you are interested in strains with a high CBD content, you may be more interested in one of the following: 
Sour Tsunami

Sweet and Sour Widow

Ringo's Gift

Charlotte's Web

And more

#3: Is the Oreoz Strain Indica or Sativa?
The Oreoz strain is a hybrid strain consisting of 70% Indica and 30% Sativa, hence the reason for the strain's Indica-forward effects.

#4: Does Oreoz Strain Have Any Hybrids or Crossbreeds?
Here is a list of the current Oreoz weed strain crossbreeds and hybrids::
Afghan Biscuits:

Afghan Road x Oreoz

Loaded Cookie:

Cereal Milk x Oreoz

Oreoz Layer Cake:

Oreoz x Hot Cakes

Black Lightning:

Oreoz x Miracle Alien Cookies
Where to Buy Oreoz Strain Near You
Ready to try out the Oreoz strain for yourself? Enter your ZIP code below to browse dispensaries near you with the Oreoz strain in stock.
If you are having trouble finding the Oreoz strain near you, contact us. With over a decade of experience curating, trying, and reviewing weed products, we can help you find an Oreoz strain product that will knock your socks off.