Platinum Widow Weed Strain: Effects, Reviews, & More
Platinum Widow has been around for a while, but information about this particular strain is hard to come by.
If you want to know more about this mystery bud before you buy, then you're in the right place.
We've scoured our resources to bring you everything there is to know about Platinum Widow and where you need to go to get some for yourself.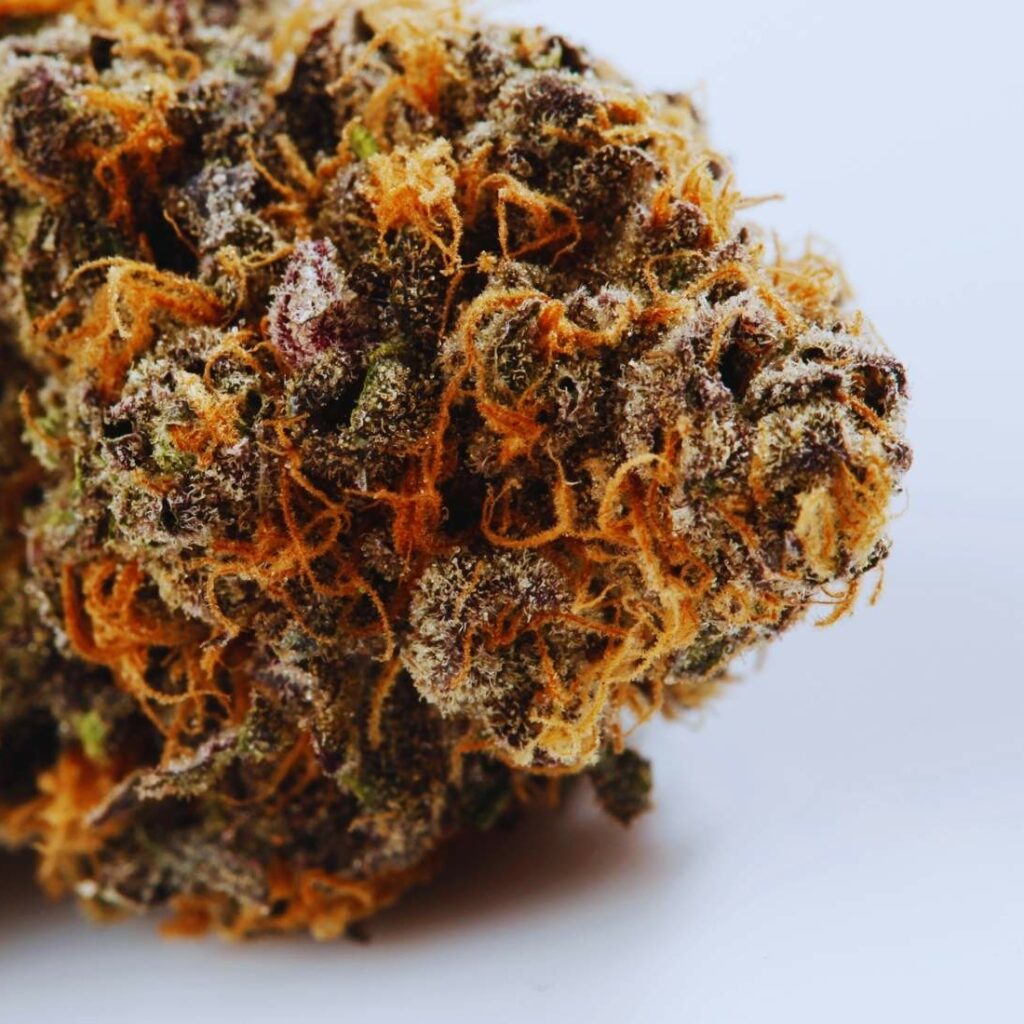 Everything You Need To Know About The Platinum Widow Strain
Platinum Widow Strain Effects
Some reported effects of Platinum Widow include:
Calming 

Euphoric

Happy

Focused

Uplifted 

Relaxed
Here's how we like to describe Platinum Widow strain effects:
Platinum Widow offers a relaxed and uplifting high, leaving you feeling happy but still focused. Perfect for any time of the day, the body high is mellow, and the mind high is focused, making it perfect for anyone who just wants to chill.
With a relatively high THC level, Platinum Widow is often used as medical marijuana to treat conditions such as:
Anxiety

PTSD

Chronic pain

Depression

Hepatitis-C
Things to Do While Enjoying Platinum Widow Strain
Even with a totally mellow body high, your mind will still be focused and alert, so you'll still feel ready to take on any mental challenges the day has to offer.
The body high, on the other hand, is super relaxed, meaning you might not want to plan anything physically strenuous.
You may want to plan to tackle that Sudoku puzzle or catch up on your reading. A stroll in nature or coffee in the park with a few friends works too. Or maybe you've been waiting for the perfect time to watch that psychological thriller that had your mind reeling the last time you saw it.
Whatever you choose, you'll be feeling no pain, but will still have the mental energy you need to conquer the day. 
When under the influence of marijuana, including the Platinum Widow strain, please do not drive or operate heavy machinery.
Platinum Widow Strain Terpenes
Terpenes drive both richness in flavor and the high you can expect from a marijuana strain.
Currently, there is no information on the exact terpene profile of the Platinum Widow strain. However, based on the sweet berry, minty, and pine aroma, we suspect the following terpenes could be present in the strain:
Pinene – sage and blueberry

Beta-Pinene – pine, green, woody

Myrcene – mango, thyme, lemongrass, balsam
Located in California, Platinum Genetics is a leading breeder and cultivator of cannabis. Predominantly focused on advocating for the legalization of cannabis, many of their strains have been dedicated to medical use, including Platinum Widow.
Aimed at providing medicine for sufferers of … 
Cancer

Anxiety;and 

Chronic pain
… Platinum Widow is used both medically and for recreational use.
The genetics are unclear at this time, but based on the strain profile, we suspect it to be a cross between White Widow and Platinum OG.
Platinum Widow Strain Reviews
Below are some internet reviews of the Platinum Widow Strain:
Definitely the best stuff I have ever had. – January 2021

Smooth. Smelled top-notch. – May 2021

I messed up … I should have waited a bit longer before taking another hit! Lol! Then I felt like my aura wanted to take flight! Very nice indeed.

– September 2021
If you've tried Platinum Widow strain, please leave a review below:
Platinum Widow Strain Information & History
Platinum Widow strain was developed by Platinum Genetics in California. 
Platinum Widow is an Indica-dominant strain and contains a THC level of 22-24%.
Here's what you'll notice when you look at the bud: 
Olive green nugs

Thin orange hairs; and

A purple, frosty, crystal trichome coating

#1: What Is the THC Content in Platinum Widow Strain Cannabis?
Platinum Widow strain weed averages a respectable 23% THC level (though, this can vary). 
If you prefer for a strain with less THC, try one of these:
Easy Bud

Charlotte's Angel

Harlequin

Solomatic Auto

Catatonic; or

Any strains listed in the question below
Or if you're looking for strains that are higher in THC content, you can also try these:
OG Kush Breath

The Toad

Apple Fritter

Strawberry Banana

Pink Rozay

WiFi OG

Cereal Milk

And more

#2: What Is the CBD Content in Platinum Widow Strain Cannabis?
Platinum Widow strain weed contains only trace amounts of CBD. 
Are you looking for a weed strain high in CBD? Try one of these strains:
Charlotte's Web

Bubba Kush

Lifter

Cherry Abacus

Cherry Wine

Elektra

Special Sauce

Sour Space Candy; or

Magic Bullet

#3: Is the Platinum Widow Strain Indica or Sativa?
Platinum Widow strain is a hybrid strain that is presumably Indica-dominant.

#4: Does Platinum Widow Strain Have Any Hybrids or Crossbreeds?
Platinum Widow strain has no known cross-breeds at this time.
Where to Buy Platinum Widow Strain Near You
Enter your zip code below to find dispensaries that offer the Platinum Widow strain near you.
If you're having trouble finding the Platinum Widow strain near you, then let us know. We've been trying, curating, and reviewing cannabis products for our customers for more than a decade, and we'd love to help you find the right cannabis products for your needs.