Razzle Dazzle Weed Strain: Effects, Reviews, & More
You've heard about the powerful effects of "The Raz" but want to know more before giving this strain a shot. 
As self-proclaimed cannabis connoisseurs, we're here to share our expertise.
In this guide, we will cover all the details about the Razzle Dazzle strain, including:
Strain effects

Genetics

Flavors and aromas

And more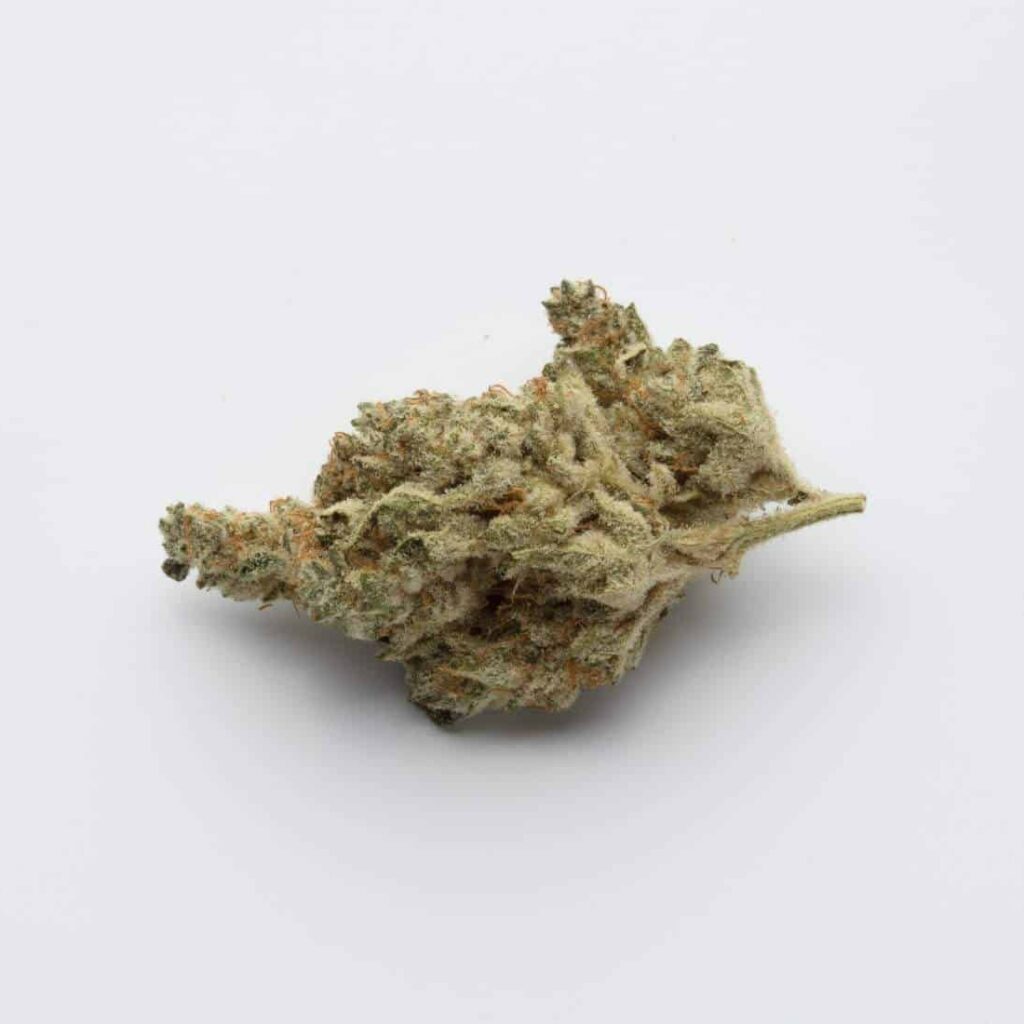 Everything You Need To Know About The Razzle Dazzle Strain
Razzle Dazzle Strain Effects
Known as "The Raz" to experienced cannabis users, the Razzle Dazzle strain is known for producing the following effects:
Giggling

Euphoria

Tingling

Relaxation

And more
Here's a quick summary of the effects you can experience while enjoying the Razzle Dazzle weed strain:
The Razzle Dazzle strain is known to produce effects that are borderline sedative. This strain will leave your body and mind in a dreamy state of relaxation. As you come down from the high, you may find yourself fading into a deep body melt that results in a deep sleep.
Due to its effects, the Razzle Dazzle strain is perfect for cannabis users that suffer from:
Chronic pain

Stress

Insomnia

Muscle spasms; and

Mild cases of depression
Things to Do While Enjoying Razzle Dazzle Strain
Since the Razzle Dazzle weed strain is an Indica dominant hybrid, its relaxing effects will not make you want to leave your couch any time soon. It is also important to note that your experience can be partly driven by your tolerance. 
Thanks to the sense of euphoria and giggles that the Razzle Dazzle strain produces, it can be a great experience to share with a friend. You may find yourself erring on the talkative side before you start coming down from your high. 
As the Indica begins to kick in, the best thing to do is sit back and enjoy its relaxing effects before falling into a deep, peaceful sleep.
Note: We do not recommend driving or operating heavy machinery while under the influence of the Razzle Dazzle strain or any weed product.
Razzle Dazzle Strain Terpenes
The Razzle Dazzle strain's unique flavor and aroma are due to the combination of terpenes found in this strain. 
The main terpenes found in the Razzle Dazzle strain that contribute to its taste and aroma are:
Myrcene, which produces the sweet pear notes found in this strain

Pinene, which produces a peachy taste and woody aroma

Caryophyllene, which produces a woody aroma and spicy exhalation

Ocimeme, which produces sweet, citrus flavors and aromatic notes
The Razzle Dazzle weed strain titillates your taste buds with fruity notes of peach and pear, with a spicy finish on exhalation. The aroma has a raspberry scent with lighter notes of citrus and wood.
The Razzle Dazzle weed strain is a cross between:
The Blueberry strain, which has a legendary status after claiming the

High Times'

Cannabis Cup

2000 for Best Indica.

The White Russian strain, which is known for its euphoric and cerebral effects.
Razzle Dazzle Strain Reviews
Are you looking for more opinions and personal experiences with this strain? Check out these reviews on the Razzle Dazzle strain from fellow cannabis users:
"Bought this as a special from the dispensary. Dirt cheap and doesn't look like much, but it smells and tastes good in the mouth. The high is very relaxed, but not couch-locked, not intense but very much there." – Allbud user

"

Killer cart, stinky (careful puffin on the sly, exhale lingers), tastes good and potent. Too many puffs and the Indica side will take over. Another winner from RG" – Weedmaps User

"Very tasteful and smooth! You won't be disappointed, trust this review lol" – Weedmaps user
Have you tried the Razzle Dazzle strain? Share your experience in the review section below.
Razzle Dazzle Strain Information & History
The Razzle Dazzle strain was created by the Briargate Wellness Center, a well-known medical marijuana dispensary in Colorado Springs. 
Due to the sedating and Indica-forward effects of this strain, it is a popular choice among users who suffer from painful conditions or injuries.
Some physical features of this weed strain include:
Small to medium-sized buds

Dense, dark purple-colored, spade-shaped nugs 

Dark green undertones and short, dark amber hairs

#1: What Is the THC Content in Razzle Dazzle Strain Cannabis?
The THC content in the Razzle Dazzle weed strain varies from 15% to 19% depending on the brand and product you choose. 
If you are interested in more weed strains that fall in the medium THC content range, check out some of these strains:
Morning Star

Diamond Valley Kush

Fire OG Kush

Sharsbreath

Jungle Juice

Diablo

Code Blue

And more
Or if you're interested in other strains that have a higher THC content, you can also try the following strains:
Cookies Gelato

Royal Gorilla

Royal Runtz

Green Gelato

Fat Banana Automatic

Dance World

And more

#2: What Is the CBD Content in Razzle Dazzle Strain Cannabis?
The Razzle Dazzle strain only has trace amounts of CBD, ranging from .32 to 2.0%. 
If you are looking for a strain with a higher CBD content, you may be interested in one of the following strains:
CBD Critical Mass

Cannatonic

Pennywise

Lifter

Sour Space Candy

ACDC

Charlotte's Web

Elektra

Ringo's Gift

And more

#3: Is the Razzle Dazzle Strain Indica or Sativa?
Razzle Dazzle is a hybrid strain consisting of 80% Indica and 20% Sativa. Being an Indica-dominant strain, Razzle Dazzle produces relaxing, borderline sedative effects.

#4: Does Razzle Dazzle Strain Have Any Hybrids or Crossbreeds?
The Razzle Dazzle strain has been crossbred with the Razzleberry strain to produce the following strains:
Dream

Super Silver Dream

U Dream
Where to Buy Razzle Dazzle Strain Near You
Ready to try out the Razzle Dazzle strain for yourself? Enter your ZIP code below to discover dispensaries near you that are carrying the Razzle Dazzle strain.
Can't find a dispensary near you with Razzle Dazzle in stock? We can help. 
With over a decade of experience trying, curating, and reviewing weed products on behalf of our customers, we would love to lend our experience to you and help you find exactly what you are looking for, or better.